Grapes; a popular healthy snack for most kids, but also a choking hazard!
I know that some people will be rolling their eyes and thinking 'however did we cope back in the day without parenting advice…', unfortunately preventable accidents happened more often before widespread awareness campaigns became mainstream. Now we have access to way more awareness raising platforms, so with greater access to information, comes improved safety. No one wants their little one to go through something as horrible as choking, so this is really important advice.
This post by nurse Agnes Lingan really hits home and does a lot to highlight just WHY it is now advised to slice grapes…
---
This is a really handy visual from the NCT on cutting grapes to the safest shape for your little one…
Cutting longways in half is great, but for added safety, you can also quarter them longways. Slicing in half sideways isn't safe as it doesn't reduce the circumference of the grape and poses the same choking hazard as a whole grape.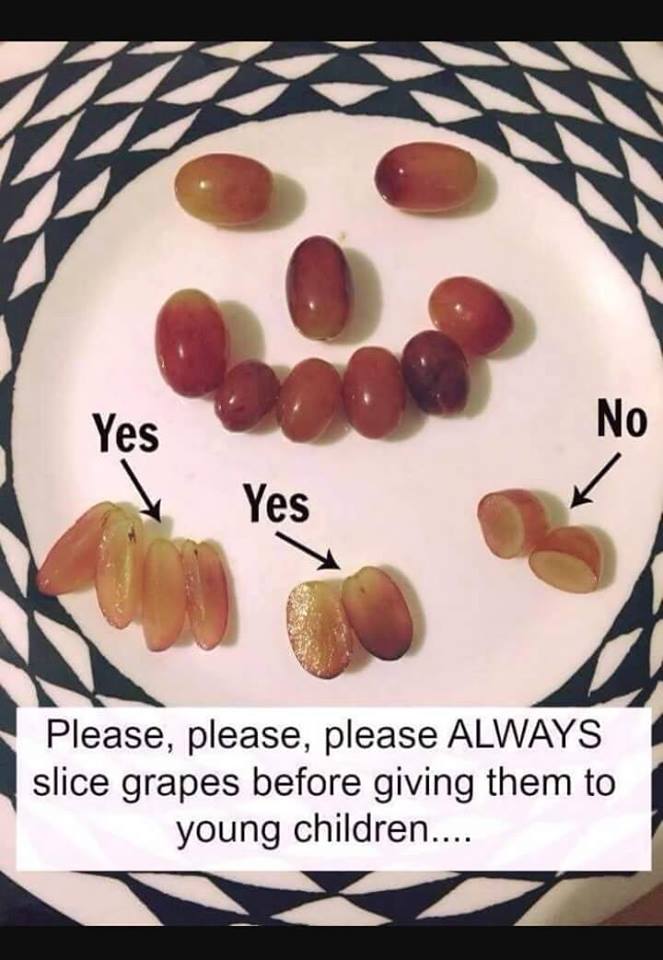 Please share this information with your other parent friends!
Love from Team BBY. Xx