As a mummy of three, I can't stress to you enough the importance of a good quality nursing chair. People often ask me if It's worth them splashing out on a nursing chair for their nursery. I would personally say yes, especially if you plan to breast feed, but It's all about choosing the right product.
I bought mine from Kiddicare and it was honestly so comfortable I never wanted to be out of it. I can say with great confidence that it served me well!
I couldn't help but notice Kiddicare currently have a summer sale on and there are some amazing bargains to be had! If you're quick you'll be able to nab some huge discounts on nursing chairs too.
I know it can be difficult choosing the right product for you, so to help you out I have chosen five of my top picks from the sale:
Cream Nursery Chair and Stool.
This cream nursing chair would be the perfect addition to a modern nursery. The chair also comes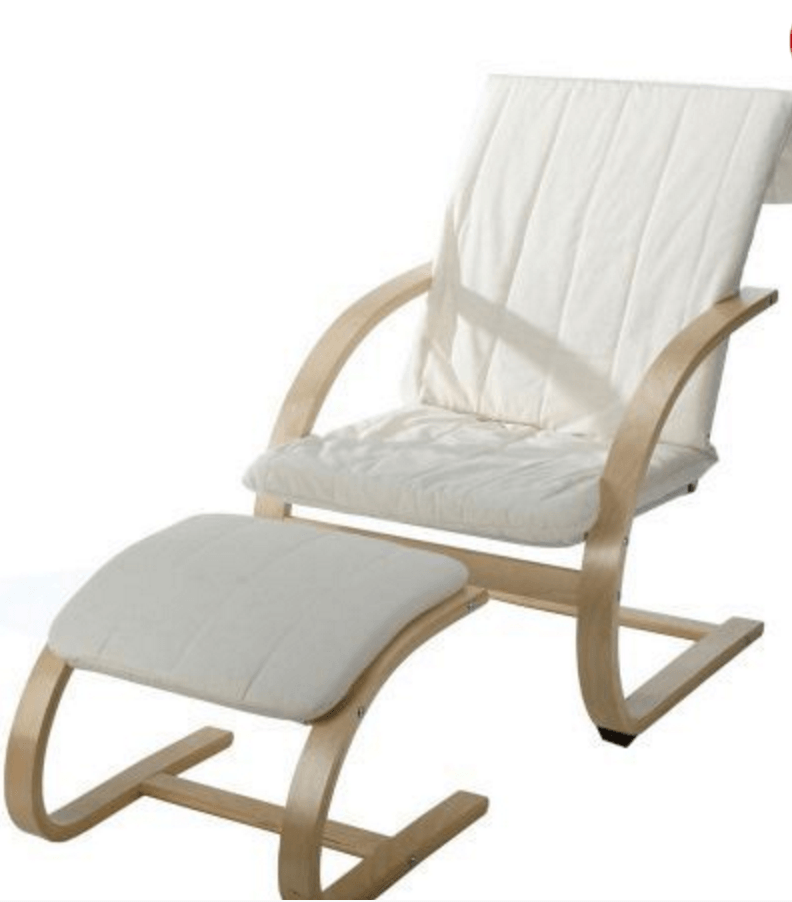 with a matching foot stool for ultimate comfort. If you have a smaller nursery then this could be the perfect product for you. After reading through lots of positive reviews, it seems as though this is guaranteed to be a stable design with extremely comfortable padding, two of the most important qualities when it comes to choosing the perfect nursing item . I have to say, I love this compact chair!
It even offers a gentle rocking motion to help you get baby settled. What's even better is that there's now £25 off. Get yours here.
White Glider Chair and Stool.
If you have a bit more space to play with in your nursery area then you might want to consider something more luxurious, such as this gorgeous white deluxe glider chair. Again, this item also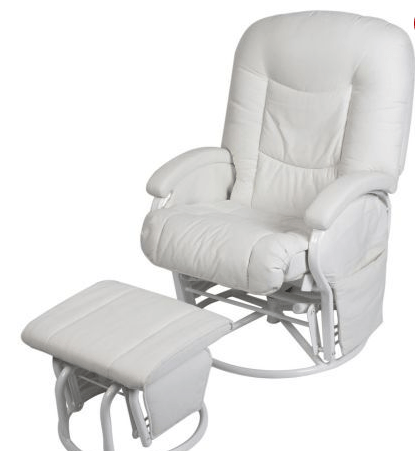 comes with a foot stool for ultimate comfort. As you can see, Kiddicare have certainly pushed the boat out when it comes to cushioning, making it the perfect place to soothe your aching back whilst feeding baby. The padding is also designed to mould around the shape of your body to make sure you're as snug as possible.Wow!
I'm not sure this luxury reclining nursing chair could be beaten for comfort. This is the ultimate treat for all of you new mummies and mummies to be …. but go on, you deserve it!
The deluxe glider chair and stool is now in the sale too with 20% off! Get yours here.
Beige Rocking Chair.
If you are looking for a comfy retreat for you and your baby to feed, cuddle and enjoy precious bonding time together, then this Kiddicare rocking chair could be just what you need.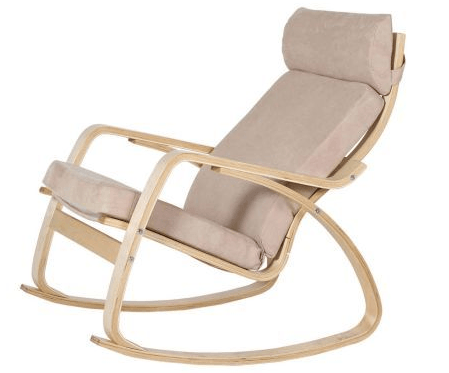 I would definitely consider buying this chair if I had a smaller nursery to work with, and the deep padded cushions are always a winner when it comes to comfort.
I'm especially attracted to the rocking chair designs because I know how handy they can be when it comes to getting little one to sleep. The neutral colour means it will create a lovely focal point for any room in the house.
If you order now you can get £10 off. Click here to get yours.
Beige and White Glider Chair & Stool in White.
I LOVE this design. This product was a no brainer when it came to narrowing down my favourite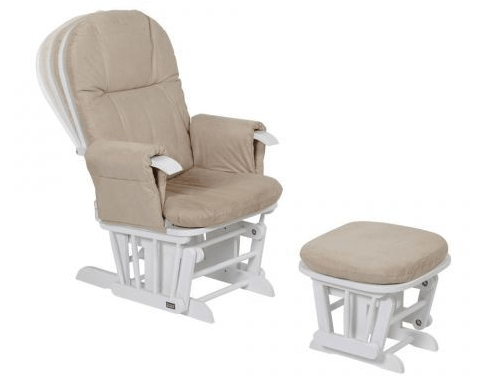 chairs, this would definitely be my first choice if I was expecting. The product comes with
hundreds of amazing reviews too which is always an amazing sign.
This chair features three reclining positions making this the perfect place to relax after a long hard day.
The neutral colours would make make this a stylish addition to any nursery.
Fudge Deluxe Glider Chair and Stool.
Customers suffering from back ache are branding this chair a life saver in the reviews, and I can see why. You'd be treating yourself to ultimate comfort with this purchase, which as a new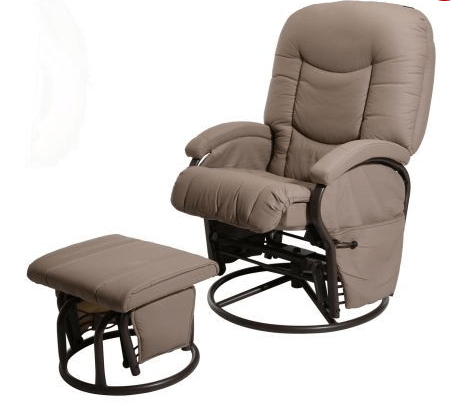 mummy, is only what you deserve. Again, you can enjoy the reclining feature and stool. I really think a great quality chair like this can offer you everything you need whilst nursing your baby.
There is currently 20% off this chair in the sale. See full product details here.
Head over to the Kiddicare website for more amazing nursing products.
Check out my reviews on the top 5 baby monitors.
Favourite Finds
If you like this product, you might be interested in these too!