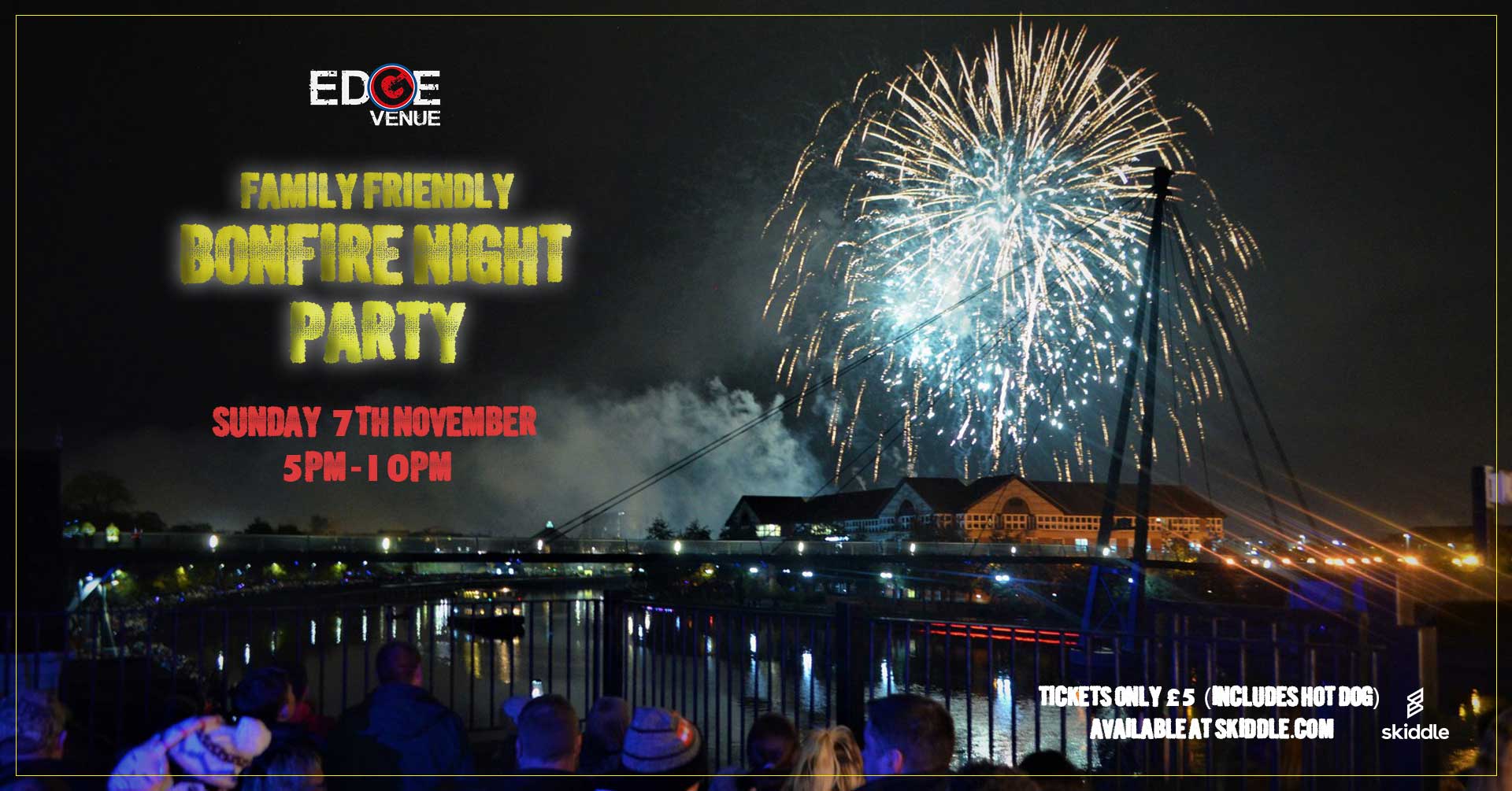 Date/Time
7 Nov 2021 at 17:00 - 22:00
If you're looking for a family friendly bonfire event - check this one out at EDGE Venue in Stockton-on-tees...
"We are so pleased to announce that EDGE Venue will be hosting our annual Bonfire night party on Sunday 7th November 2021.

Get the best view of Stockton On Tees firework event from our terrace roof balcony whilst enjoying a great night out with the family!

Doors open at 5pm and tickets are only £5 and include a hot dog for everyone. Stay warm indoors until the firework display starts and enjoy our bar with a huge range of hot and cold drinks to keep you going! Our EDGE sound system will also be in full swing with a variety of top tunes to suit everyone!

Then at 6.30pm head out onto our terrace balcony and enjoy the Stockton Firework display, our view is fantastic!

Once the display is over come back inside and enjoy our bar whilst everyone else is sat in their cars stuck waiting to get out!

A great night out for all the family, tickets available now.

Please note we do not have disabled access & anyone under the age of 18 must be accompanied by a parent or guardian."

Tickets are available to buy here.

**Please check all of the event details with the venue before setting off**
Where is it?
EDGE Venue, Castlegate Mill, Riverside, Stockton-on-Tees TS18 1BZ
Add your event here
If you know of an event or are hosting one yourself, then add and promote it in our event listings to the whole BB&Y community.
Submit your event