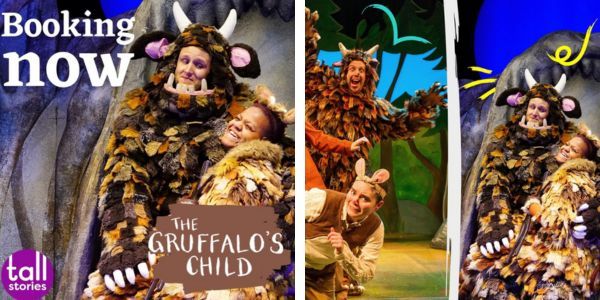 Date/Time
1 Dec 2023 - 7 Jan 2024
Where?
Garrick Theatre, London
In this beautiful adaptation of the much-loved picture book by Julia Donaldson and Axel Scheffler, you and your family can follow the Gruffalo's Child on her adventurous mission...
"One wild and windy night the Gruffalo's Child ignores her father's warnings about the Big Bad Mouse and tiptoes out into the deep dark wood. She follows snowy tracks and encounters mysterious creatures – but the Big Bad Mouse doesn't really exist... does he? Let your imagination run wild with songs, laughs and scary fun for everyone aged 3 to 103."
We think that this could be a total hit for the whole family, you can book this here.
Where is it?
2 Charing Cross Rd, London WC2H 0HH
Add your event here
If you know of an event or are hosting one yourself, then add and promote it in our event listings to the whole BB&Y community.
Submit your event