This is a do's and don'ts list that I have compiled based on a recent Friday night out to a local festival. As a Mummy, I don't often go out any more after having the children, so it is nice to let my hair down when I do.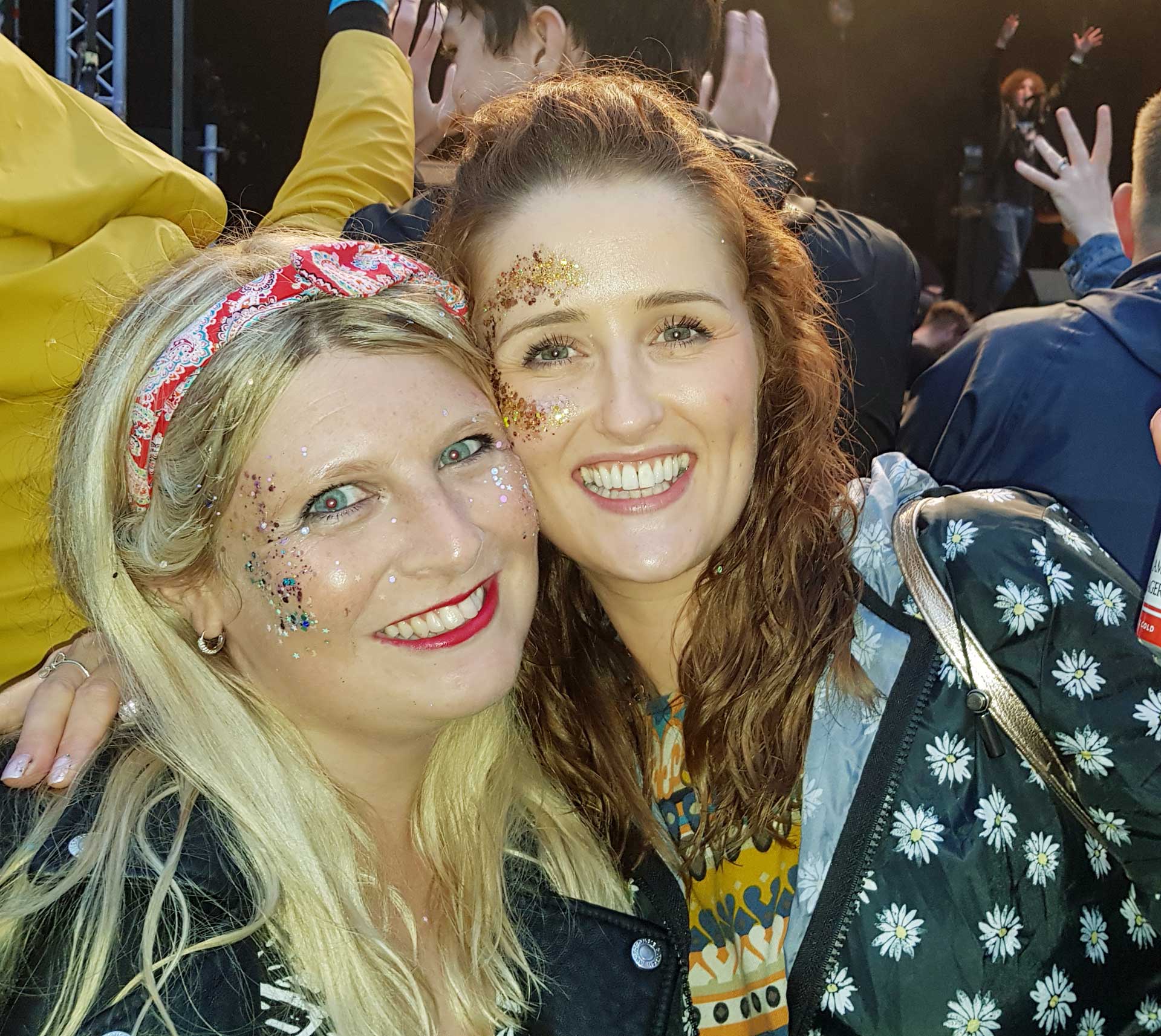 Don't make it your absolute goal to sample every kind of conceivable gin in just one night. This will not bode well for the night ahead, your bank balance and the kids that you are the responsible adult for later on.
Don't try flossing for the first time under the influence of alcohol and in a festival field full of 5,000 people. Flossing is for children under the age of 16 and professional dancers. Trying to learn the art of this is both quite alarming and frightening for the people watching it, if not also highly entertaining.
Do avoid glitter at all costs. Glitter is for small children to make pretty pictures and cards with, along with glue and paint. It is not acceptable for 33 year old women to throw all over their face and think they look like a unicorn. Plus, when it is still stuck to you the next day, the kids will just mither you all day to use it and have their face painted.
Don't act like a teenage girl by getting to the front to wave at your favourite band. It is not cool but highly embarrassing.
Don't start a diet the day that you are going out. Alcohol makes you ravenous and the fact that you don't drink a lot these days means you end up eating approximately 3 times as much as you ordinarily would. Hotdogs, Pizza and a Chicken Madras and Rice to name a few.
Do understand that as a parent you dress your children appropriately for every occasion so adopt this principle for yourself instead of thinking it is acceptable to wear a short playsuit to an outdoor event where rain is predicted. This is pure stupidity.
Do drop your kids off at their Grandparents to stay the night rather than have the Grandparents stay at your house to babysit. As soon as you walk through the door at midnight you automatically become 'Mum' again which means taking your two year old to the toilet at 2am, when you can barely get to the toilet yourself.
Do pack your handbag as you would do as if you were taking the kids everywhere with you. Those baby wipes, hand sanitiser and snacks come in handy for festival portaloos and the alcohol munchies.
Don't make internet purchases under the influence of alcohol. Booking a villa in Spain for Benicassim Festival next July was not only irrational and impulsive but very irresponsible. Remember you now have two tiny humans to look after.
Do remember why these nights out are few and far between. You miss your babies too much to go out often, but you are human and deserve to be silly once in a while.
Written by Nicola Higginson – you can follow her on Facebook here!