On average, babies start crawling at around 8 months. When that time comes, baba will be open to a whole new world of possibilities, such as pulling up, climbing, grabbing and pulling! This can be risky business if you don't have child proofing nailed. Are you unsure of HOW exactly you are meant to create the ultimate child proofed home? Well no fear because I'm here to help! Here's what you'll need ……
Non Slip Bath Mat
Once baby starts using the 'big bath' it will be a good idea to get a non slip bath mat to stop them from slipping or sliding and preventing any accidents. They don't cost a fortune and you can get some lovely designs.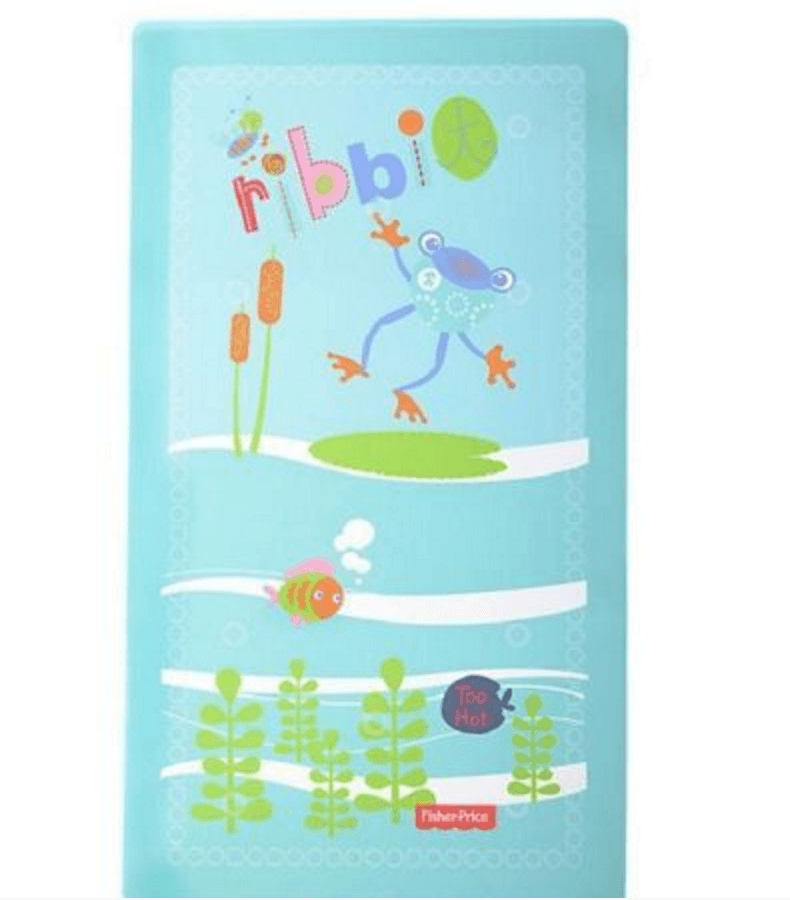 How cute is this grip bath mat? And the blue fish at the bottom even reads 'too hot' when the temperature is too warm! You can get yours here for just £11.99.
Oven Door Guard
You can prevent little hands from getting burned and scalded with an oven door guard. They won't make your kitchen look unsightly in any way, in fact the guards themselves are transparent so you won't even notice them. This heat-resistant screen will reduce the rendered heat from your oven. I have found one for just £11.99 here.
Door Stops
Door stoppers are great quick fitting devices that will prevent any little hands from getting jammed. They only cost a couple of quid and are so small you'll hardly notice they're even there.
This white one is only £2.99.
Safety Gates On Stairs
A safety gate is the only fail safe way of stopping adventurous babies from climbing the stairs the minute you turn a blind eye. This white gate is currently in the Kiddicare sale for just £19.99.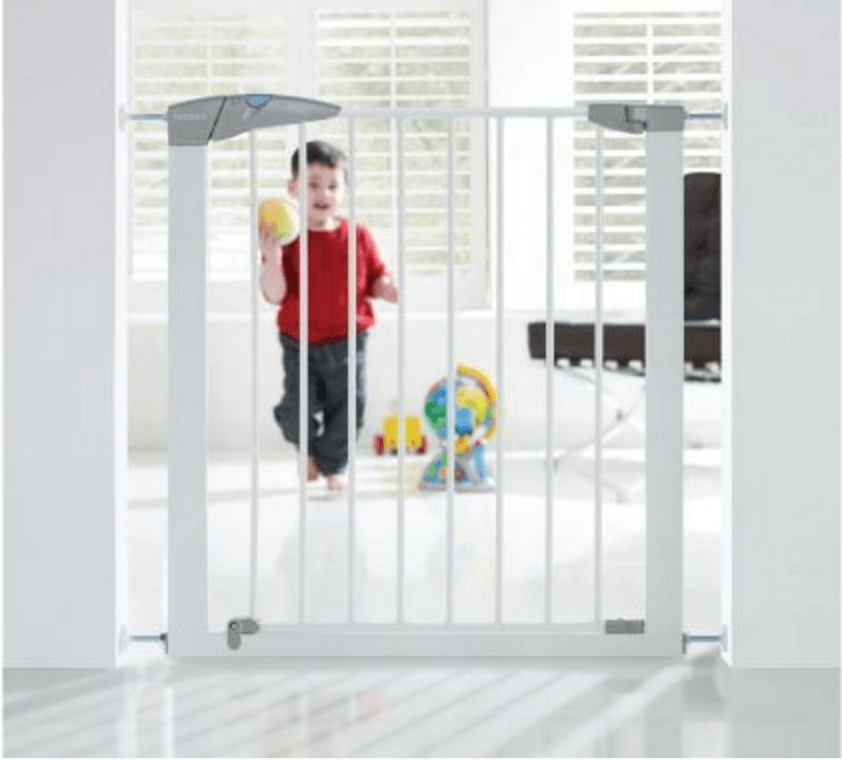 Appliance Latch
Another must have top baby proofing device is an appliance latch. These nifty little devices are designed to restrict a child's access to potentially dangerous appliances or cupboards with hazardous objects such as scissors and sharp knives. Fit to freezers, refrigerators or dishwashers too. You can buy a pack of 6 here for just £3.49
Toilet Seat Lock
Toilet seat locks help keep your child away from unsanitary and chemicalised water. They are easy to apply and are cheap as chips to buy too!
I hope this has helped give some of you mummies an idea of what child proofing your home involves once baby starts getting about. Make sure you read my review on the top 5 baby monitors here.