April 10th is National Siblings Day – in honour of this special day we've put together a selection of our favourite matching outfits for brothers and sisters.
We must warn you though, there's a whole lot of cuteness to scroll through!
Sibling Rivalry Tops
Get the 'It was Her/Him' Tops HERE*
Matching Rainbow Clothing
Get the Matching Rainbow Clothing HERE* 
Matching Big and Little Bro Dino Outifts
Get the matching big and little bro outfits HERE*
Matching Sweatshirts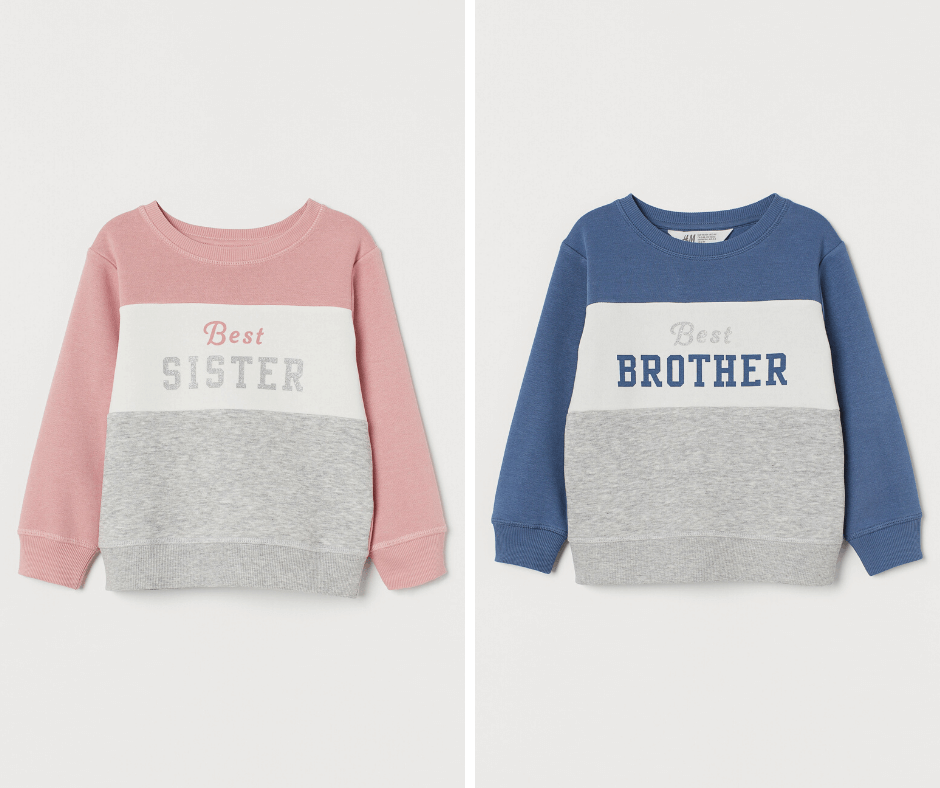 Matching Dressing Gowns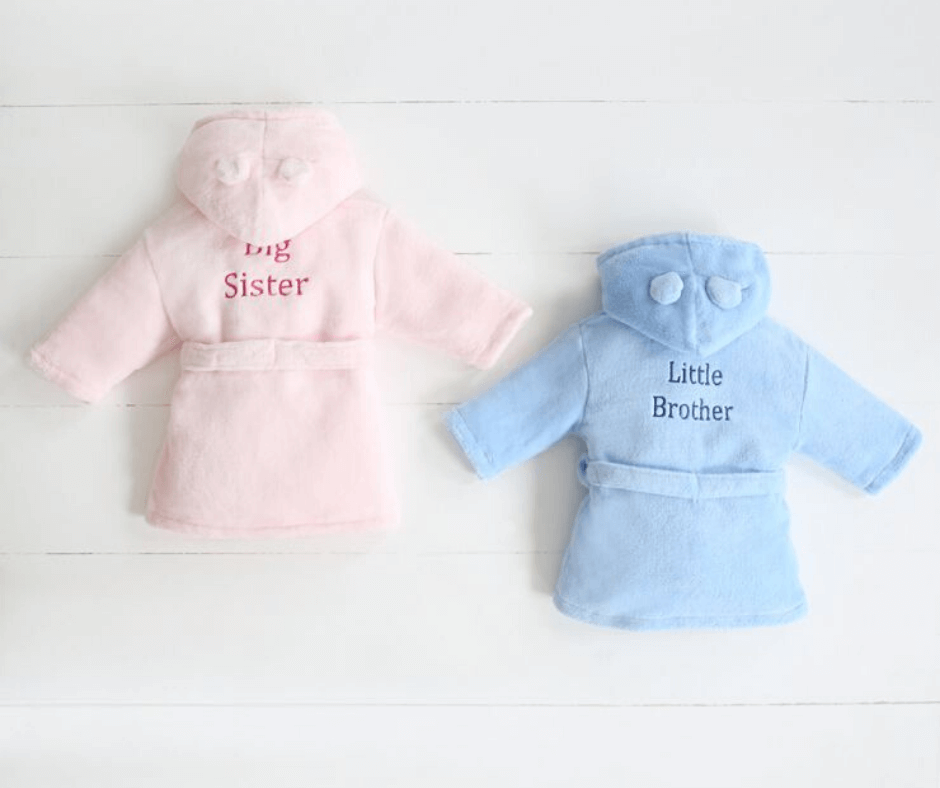 Get the matching dressing gowns here.*
Matching Pyjamas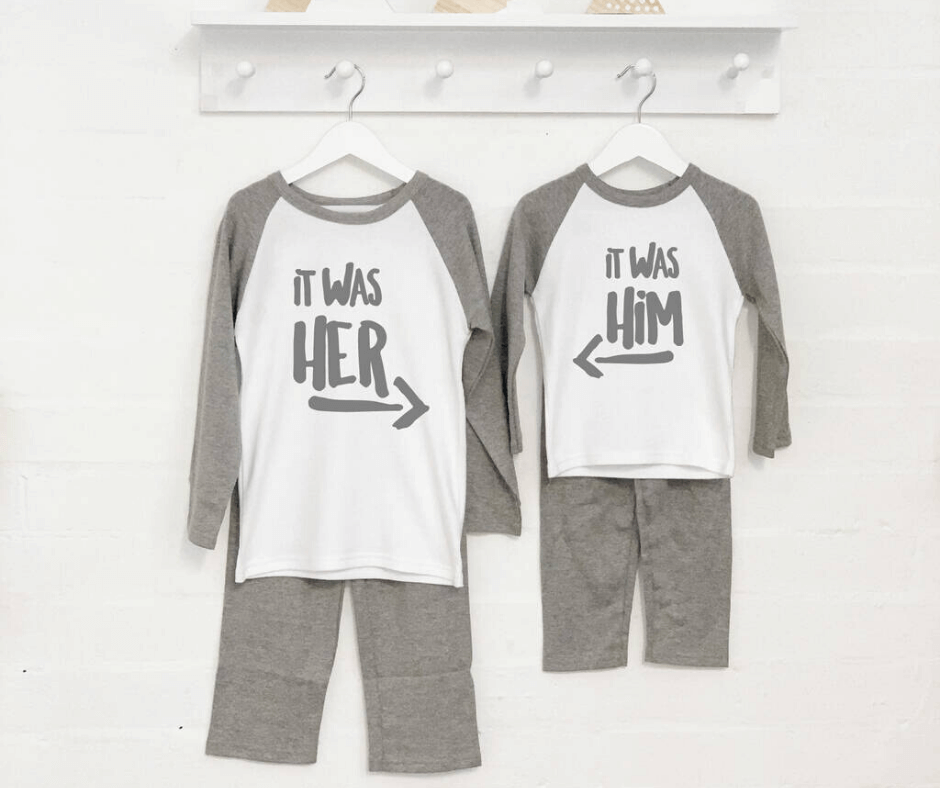 Get the matching pyjamas here.*
Matching Dinosaur Clothing

Get the matching sister dinosaur clothing here.*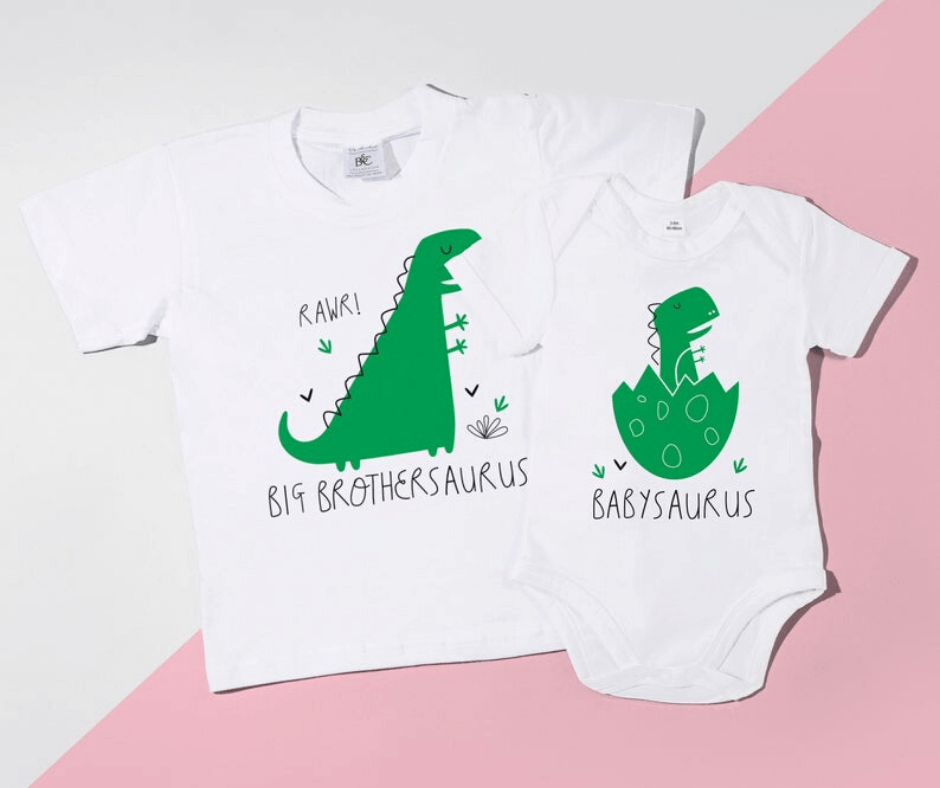 Get the matching brother dinosaur clothes here.*
Matching Summer Outfits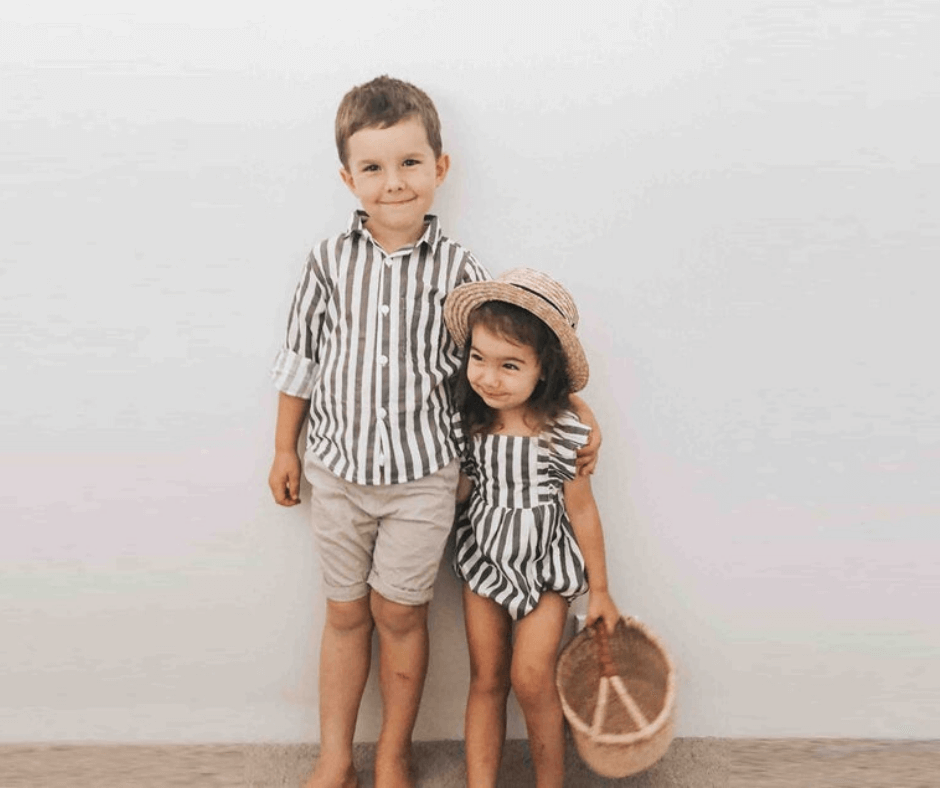 Get the matching summer outfits here.*
Matching jackets
Get the matching jackets here.*
Twins Matching outfits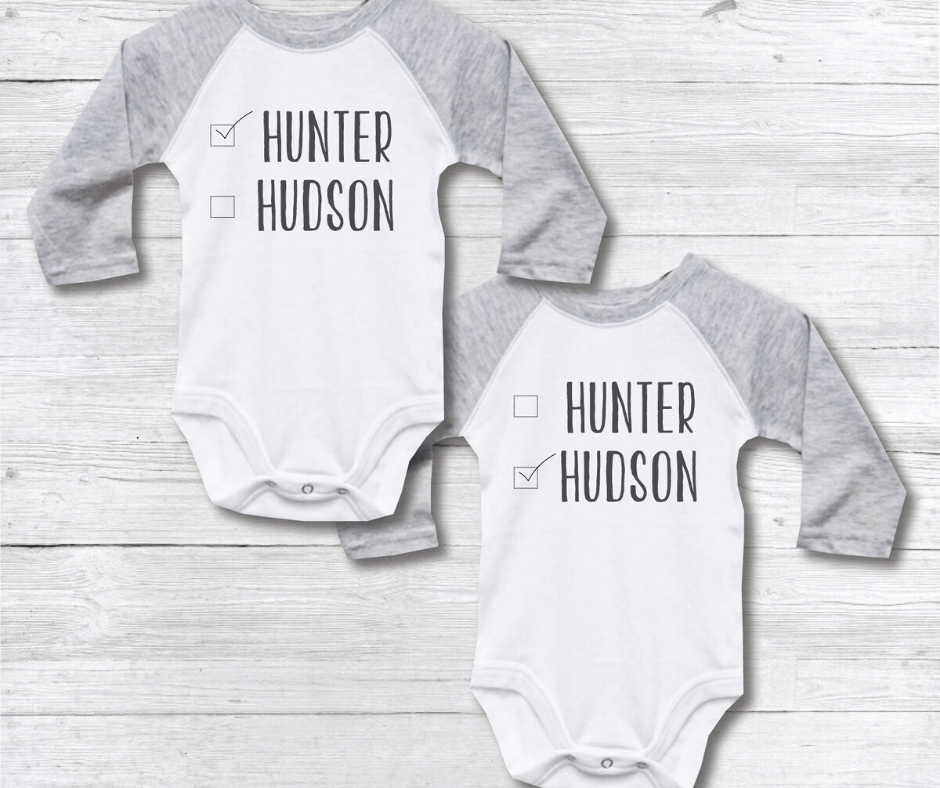 Get the twin outfits here.*
Matching Aprons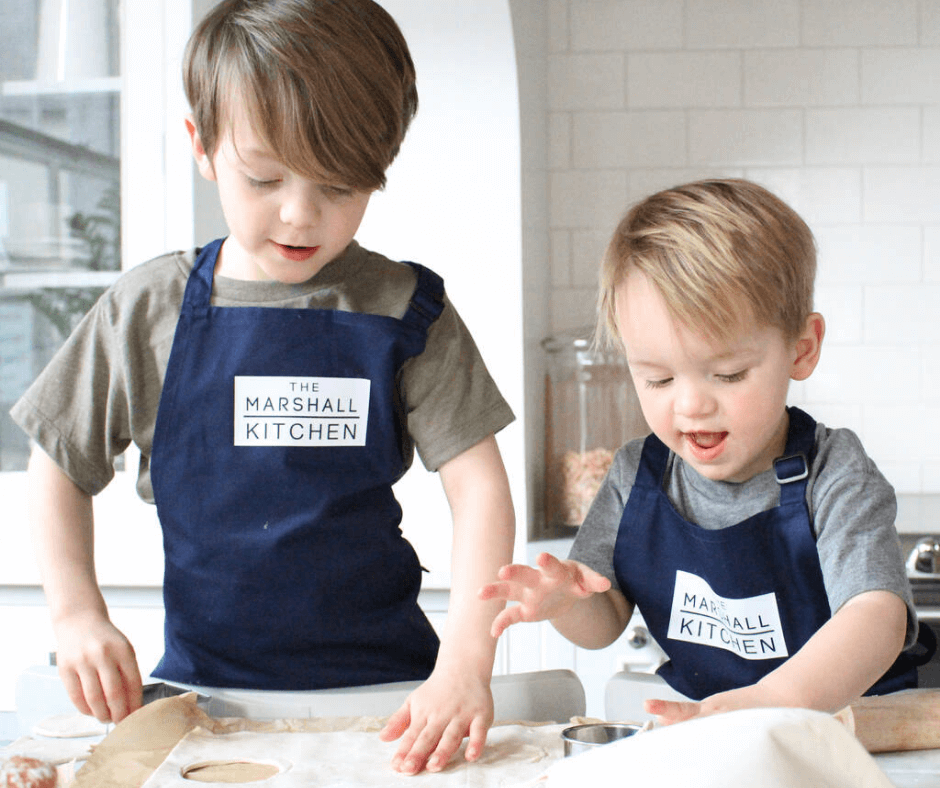 Get the aprons here.*
Matching Yellow and Grey Outfits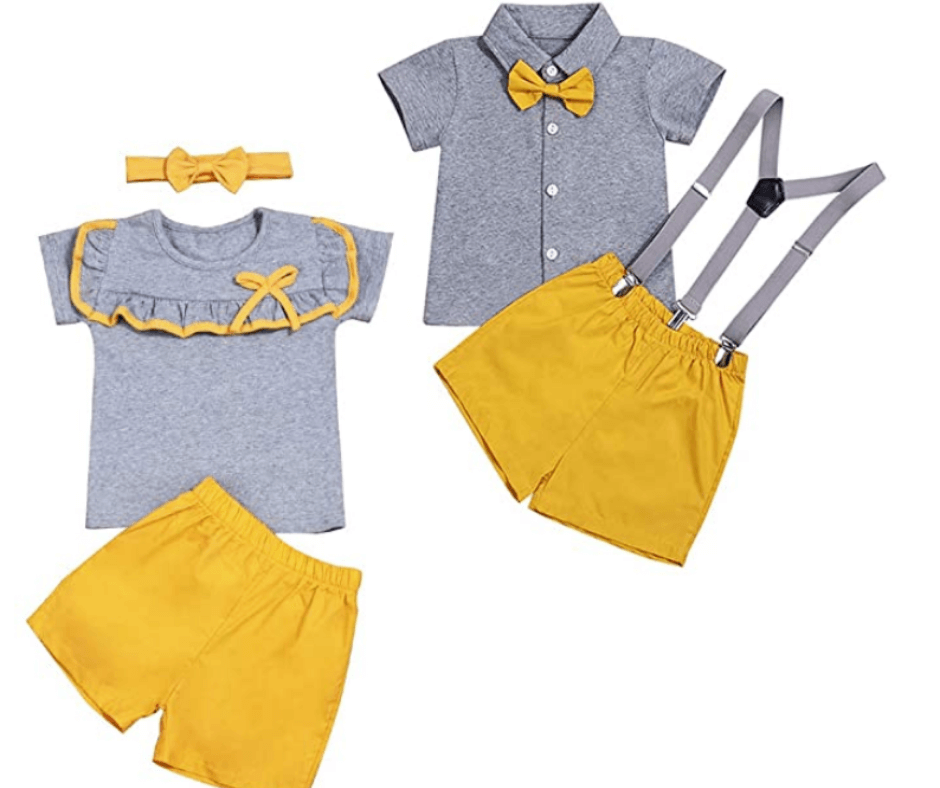 How cute are these for Summer? They yellow and grey look so lovely together.
All affiliate links are marked with an *