Mummies & daddies, if you've splashed out on some Air Pods for your child this Christmas, do not throw the box away!
A post by Rebecca Dowdy was shared by Ashleigh Money Saver on Facebook, with a stark warning that could potentially save you hundreds of pounds and deter thieves, too.
Rebecca's son took his new Apple Air Pods to school, but during an athletics session, they were stolen by a classmate. Due to the time period between them being stolen and her son being able to report the theft, they'd been turned off and reconnected to the mobile device owned by the thief, so they couldn't prove ownership. However, as Rebecca had kept the box, they were able to quickly retrieve it from home and prove that the corresponding serial numbers matched, so her son got his Air Pods back!
If you throw away the box and any paperwork within, you're throwing away the proof of serial number, which means that any thief could sneakily reconnect the air pods to their own device and rename them, making it very hard to prove true ownership. Thanks for sharing, Rebecca! See the original post here.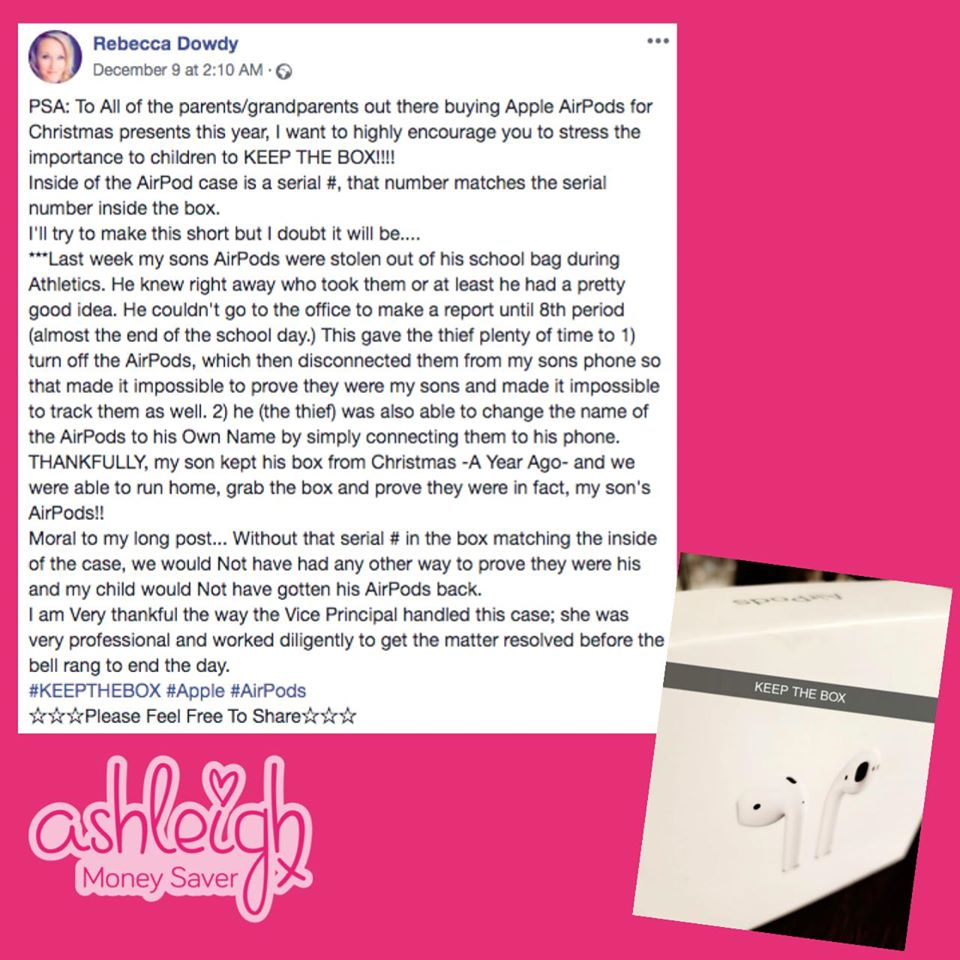 (Image credits: Ashleigh Money Saver and Apple)