You can imagine how delighted we were when the team over at Alton Towers got in touch to let us know that they would be reopening their Alton Towers Resort (including CBeebies Land) this spring.
Not only that, but their self contained accommodation is reopening too so you can truly make a weekend of it! After a dark, cold winter we honestly couldn't think of anything better than whisking the kids off for a fun filled short break to our favourite place – CBeebies Land*
Enchanted Village
Choose to stay at the Enchanted Village for the duration of your stay where you can relax and play on the Extraordinary 9-hole golf course and in the fantastic outdoor play areas.  If you're looking for something a little more action packed, you can add on some theme park tickets to your package and spend your days exploring – your little ones will LOVE CBeebies Land!
The village is tucked away in the corner of the resort, the perfect place to stay for some well needed family time. Stay in your very own Woodland Lodge, Luxury Treehouse or Stargazing Pod. Dates are already starting to fill up so you'll need to be quick. Packages start from only £88 for a family of 4 staying in a Stargazing Pod on selected dates from 19th April 2021.
BOOK NOW HERE TO SECURE YOUR DATES*
From only £88 per family**, take a look at what's included in your package:
An unforgettable overnight stay in a Stargazing Pod.
Breakfast
Fantabulous evening entertainment
a 9-hole round of Extraordinary Golf
Free Car Parking
Book with Confidence Guarantee (see below for further information)
**This is based on 2 adults and 2 children staying in a Stargazing Pod on the following dates:
19th, 21st, 25th, 26th, 27th, 28th, April; 
4th, 5th, 6th, 10th, 11th, 12th, 13th, 17th,19th, 23rd, 24th, 25th, 26th, 27th May; 
7th, 9th, 10th, 13th, 14th, 16th, 20th, 21st, 22nd, 23rd, 24th, 29th June; 
4th, 7th, 11th, 12th, 13th, 15th July.
BOOK NOW HERE TO SECURE YOUR DATES*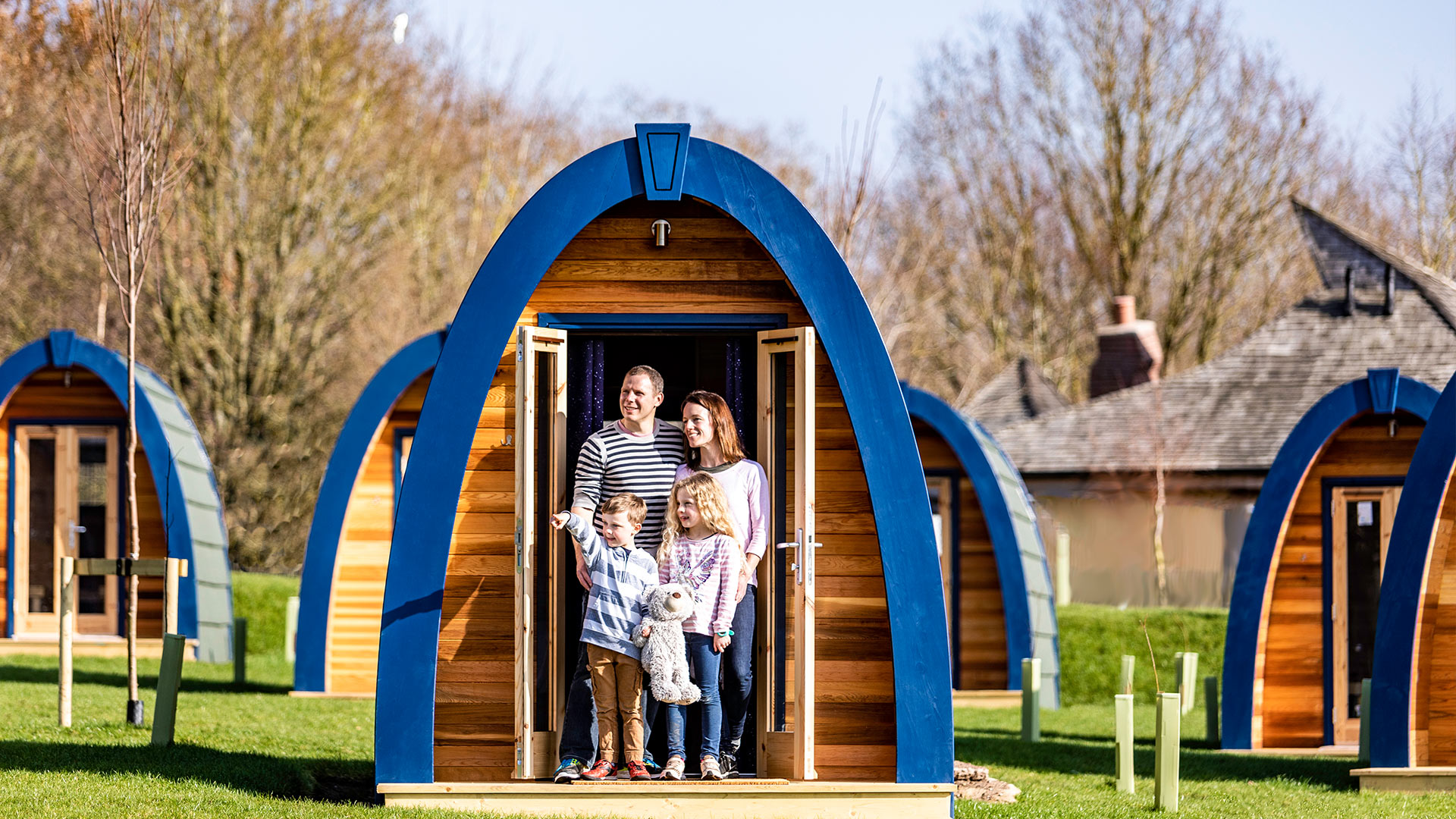 CBeebies Land Hotel
Good news too if you were hoping to stay in one of the fantastic on resort hotels. The amazing CBeebies Land Hotel will be reopening from 17th May along with the Splash Landing Hotel and the Alton Towers Hotel. Read more about the CBeebies hotel here.
BOOK NOW HERE TO SECURE YOUR DATES*
Book with confidence
The team at Alton Towers Resort truly understand how important it is to make things as easy as possible in these uncertain times, so each booking comes with a confidence guarantee which is 100% free and applies to all new and existing 2021 bookings. Watch this video to find out more about the safety measures that have been put in place – not that we expected anything less but it really is so reassuring…
What do you think? Will you be planning a short break at Alton Towers Resort? Let us know in the comments below.
You can find out more about Alton Towers Resort short breaks here*
All affiliate links are marked with an *
Terms & Conditions:
Theme park tickets needed to be added on in the booking flow or purchased separately if you wish to visit Alton Towers Theme Park.
Due to the latest government guidance, only one household will be permitted per lodge for stays between 19th April – 16th May 2021.
£88 is based on 2 adults and 2 children staying in a Stargazing Pod in the Alton Towers Enchanted Village on: 19th, 21st, 25th, 26th, 27th, 28th, April;

4th, 5th, 6th, 10th, 11th, 12th, 13th, 17th,19th, 23rd, 24th, 25th, 26th, 27th May; 

7th, 9th, 10th, 13th, 14th, 16th, 20th, 21st, 22nd, 23rd, 24th, 29th June;

4th, 7th, 11th, 12th, 13th, 15th July.

£165 is based on 2 adults & 2 children staying in a Woodland Lodge on 19th-24th, 26th-29th April; 5th, 10th-19th May 2021

Due to the latest government guidance, breakfast included will be a takeaway hot drink and breakfast bap.
Evening entertainment will be available in line with the latest government guidance. Entertainment will be available for all Short Breaks guests and will be located outside (weather permitting).
1-day Theme Park ticket can be used on either day of your stay (subject to Park opening) – please check opening times before arrival.
2-day Theme Park entry must be used on consecutive days as part of your stay. Offer subject to change and availability.
Gangsta Granny: The Ride opening date still to be confirmed.
COVID–19 Book with Confidence Guarantee is free and applies to all existing and new bookings for 2021. Full terms and conditions can be found here*
Cancellation Protection can be added in the booking flow which allows a refund on your stay if you cancel up to 36 hours in advance with Cancellation Protection. Full terms and conditions can be found here*