Did you know that H&M has had a clothes recycling scheme since 2013? We didn't!
"The H&M Garment Collecting programme is a global initiative that works to prevent customers unwanted clothes from going to landfill."
In recent years, eco friendly living has boomed in popularity, and it's something that we can take part in as parents. Garments being thrown away makes a big impact on the environment, so this recycling scheme is a fabulous way to do something for planet Earth. An added bonus is that you'll get a £5 off voucher to use against a purchase of £25 or more at H&M too – amazing!
You can take in clothes from any retailer, they don't have to be from H&M. Just take in a bag to the cash register and the staff will do the rest.
You can use this voucher online* and in UK stores and it will have an expiry date on.
Our lovely colleague Anelia took some unwanted clothes in to be recycled at her local H&M outlet; here's an example of a voucher you'll receive.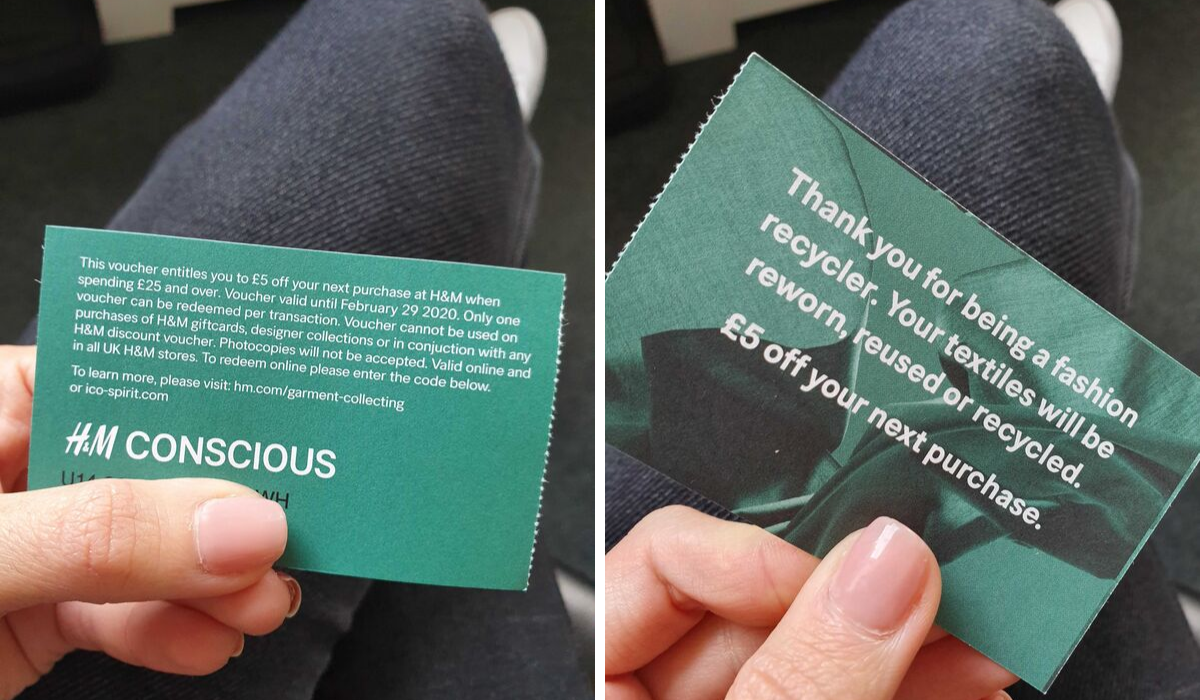 Do you have any unwanted clothes? You can find out more about the H&M recycling scheme here*!
Please tell us in the comments if you've used this scheme before! Share this far and wide to raise awareness as many people haven't heard about this; the more we recycle, the better. The £5 voucher is a nice bonus too!
Love from Katie & Team BBY. Xx
(All affiliate links are marked with an asterix)
Notice
: Undefined offset: 0 in
/var/www/vhosts/bumpbabyandyou.co.uk/httpdocs/layouts/article.php
on line
87