If you're a lover of 'The Gruffalo', written by Julia Donaldson and illustrated by Axel Scheffler, you're going to love this new book!
Named 'The Smeds and the Smoos', this new tale is set in outerspace and tells the love story of two different aliens from opposing families – kind of like Romeo and Juliet without the more adult themes, and with a much happier ending. There's a beautiful purple baby in the end too, so it's a great way to teach colour mixing, and gently introduce reproduction to your child.
Set for release on the 5th of September, you can preorder this title here*.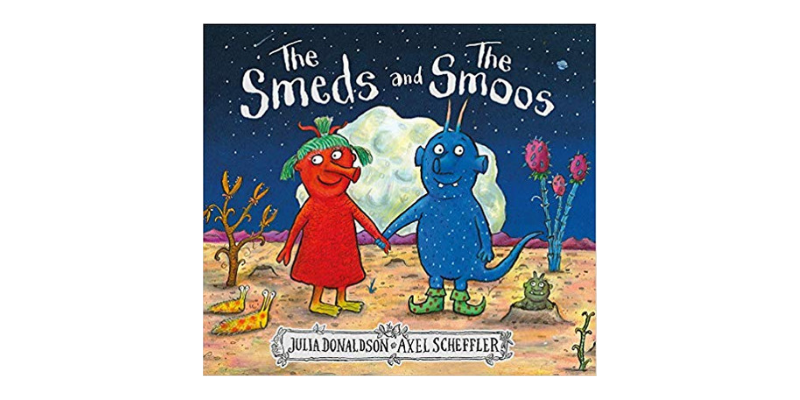 Share this with your fellow bookish parents as we think this will be a perfect new addition to book shelves everywhere!
P.S. Did you know that there's a Gruffalo hidden in every book written by Julia & Axel ever since The Gruffalo? We didn't!
Love from Katie & Team BBY. Xx