Parents shopping for Christmas presents are being advised to avoid plastic toys as they have featured in over half of 'EU intergovernmental alerts' for items found to contain banned chemicals this year – scary stuff!
There were a total of 563 warnings sent out on the EU's rapid alert system, and 290 of these warnings involved toys with unlawfully high levels of toxins – the majority of these were dolls, all available on UK high streets for us to purchase.
Is your child a fan of slime and putty? Well, you need to read this part: nearly half of the slime and putty toys that were tested in a different survey of UK retailers last week exceeded EU safety limits for boron. This can cause an upset tummy and is also feared to have a detrimental impact on fertility.
The European Environmental Bureau has warned that governmental agencies are 'fighting a losing battle' against this ongoing issue, which has been labelled by the UN as a 'silent pandemic' of toxic pollution'.
"Manufacturers do not fear the law and government inspectors are outnumbered and outgunned. We need proper chemicals control and enforcement more than ever. Yet the EU last week put a wide-ranging and overdue strategy to tackle the problem on ice. It should reverse that decision. In the meantime, shoppers this Christmas might want to try and avoid plastic toys altogether."
In addition, last month there was a joint EU customs operation, which informed the public that that over 30,000 mostly Chinese dolls had been taken off sale and destroyed due to high levels of phthalates, which are particularly risky for children as they can cause deformed reproductive organs and impede language development. This is really worrying, and given the amount of evidence found, not scaremongering.
"Consumers should follow their nose," he said. "If a toy smells funny, it could be that it is giving off chemicals – as happened with 'squishies'." These were soft foam toys shaped like cute animals but made of suspected carcinogenic chemicals, banned in Denmark four months ago."
Toys containing dangerous levels of toxins were discovered by most UK councils who undertook investigations – frustratingly, 35% of councils did not test at all, and out of those that did, a shocking 65% did not take any legal action against manufacturers, putting the health of children at risk as these products are not being removed from sale. We advise that you all email your local MP to enquire on your local council's position on this, and to also make it clear that this blatant disregard for the safety of our babies isn't acceptable.
The Department for Business, Energy & Industrial Strategy has publicly quoted:
"Manufacturers of consumer products must meet strict legal safety requirements before placing their products on the UK market and take appropriate action if a fault is later identified. Trading standards have the power to take enforcement action when required."
What alternatives are there to plastic toys?
The world is your oyster – there are SO many amazing non-plastic toys out there. Wooden toys are a very popular alternative, as well as being far kinder on the environment than the masses of plastic dumped from old toys.
If you're unsure where to start, our blog on wooden toys could help. Our guide on the best toys for toddlers also heavily features wooden toys – it's a handy read for our mummies & daddies! Wooden toys also last much longer, and can be passed down to new siblings, which is a lovely sentimental value!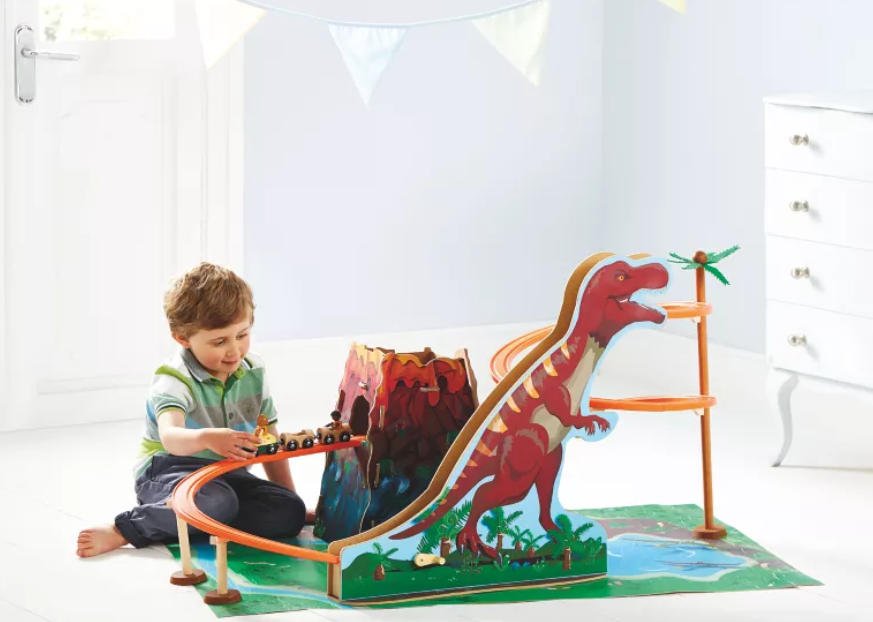 ---
What do you make of this news? Let us know in the comments!
Love from Katie. Xx