If you or your little ones enjoy Aldi hoummus, there is a recall alert that you need to see!
Reason for recall:
This is a precautionary recall due to concerns that these products may be contaminated with salmonella. Small children and the immune compromised are particularly vulnerable to salmonella, so this recall is very important for our parenting community to be aware of.
Products involved:
See the image provided by Aldi below. This seems to be the majority of houmous sold by them!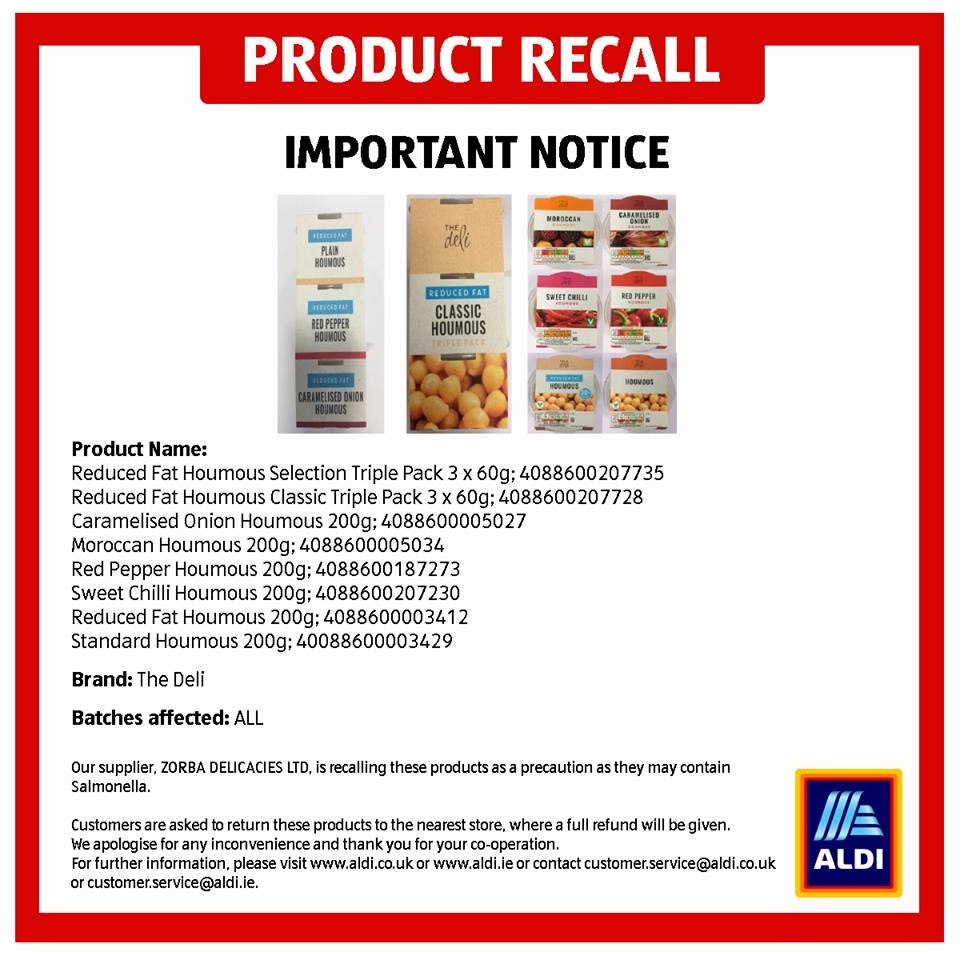 I've eaten this… What should I do?!
Keep an eye out for symptoms in yourself or others in your family who've eaten recalled houmous. You can see more about the symptoms salmonella can cause here.
I've purchased this houmous… What next?
Don't eat it, and take it to your nearest Aldi for a full refund.
Contact customer services at [email protected] or [email protected] for further information.
Love from Katie & Team BBY. Xx