Philips has issued a voluntary recall of their Philips Avent Digital SCD620 Series baby monitors due to a potential hazard.
If you have a Philips baby monitor, or know someone who may, please share this recall notice to make sure that everyone is aware and stays safe. We'll be taking a look at why there has been a recall, which models are affected by this recall, and what to do if you're affected by this recall.
What is the reason for the recall?
Philips has has discovered that the battery in the parent unit could overheat while plugged in, posing a potential fire hazard!
What models are affected?
Philips has asked that anyone with the following models stops using their monitor;
SCD620/79
SCD620/78
SCD620/93
SCD620/52
SCD620/26
SCD620/05
SCD620/01
You can check to see if your monitor is affected by looking on the bottom of the model; there should be a sticker with the serial number printed. Affected products will start with the following codes at the beginning of the serial number;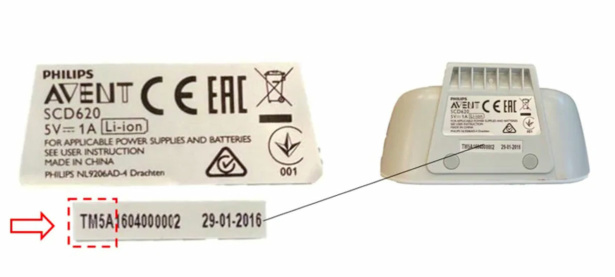 What should I do if I have an affected model?
As Philips have requested, please do not use your monitor! Unplug it straight away. Visit the Philips website here to confirm that your product is indeed affected by the recall, and if it is, Philips advises that you let the battery 'discharge' (essentially unplug the device and let the battery run right down) and then dispose of it at your local recycling centre.
You can then register for a free replacement here!
---
Please share this to make sure that anyone who owns this product is aware!

Love from Katie & Team BBY. Xx