Counting down the days till the end of the summer holidays? You're not alone!
A survey of 2000 parents done by Drayton Manor found that on average, fed up parents find respite in the bathroom at least 7 times over the summer holidays! The average parent will also have to intervene in at least 13 fights between siblings… Can you relate?
Just when you thought it couldn't get any more rough…
The survey found there will be at least 6 public tantrums…
Grandparents will be called at least 6 times to help…
Two ice creams will be dropped onto the floor…
Seven trips to the swimming pool will be taken.
The kids will wake early at least 6 times…
40% of kids will say they're bored for the ENTIRE 6 weeks…
You'll start to feel fed up only 17 days into the summer holidays…
Wow… These school holidays certainly are intense!
The same study done by Drayton Manor also found that 36% of parents feel guilty if an activity isn't planned for every day of the holidays, and 93% wish that there was more exciting entertainment available over the summer holidays. That's parenting for you; trying your best for your kids and feeling guilty all the frigging time! All we can do is our best.
Read the full study done by Drayton Manor here.
Our top tips for entertaining the kids this summer
Our guide on fun things to do over the bank holiday can be applied to the rest of the summer holidays, we think! Or what about our summer bucket list – it's full of affordable and fun inspiration!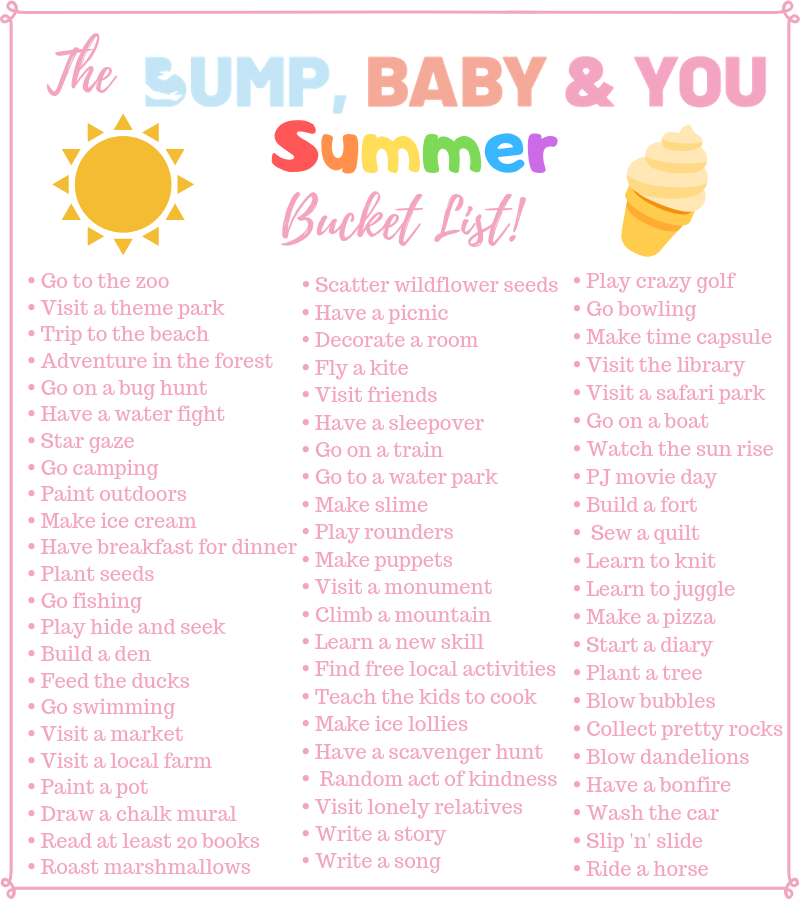 ---
Can you relate to the findings of the study? I can already and my child isn't even school age yet!
Love from Katie & Team BBY. Xx