If you love to read to your baby, we have good news! A study has shown remarkable benefits to both baby and parent!
I love reading to Max, we find it to be really relaxing after a warm bubble bath and glass of milk in the evening! It was very interesting to see that a study undertaken by Rutgers University has found the following…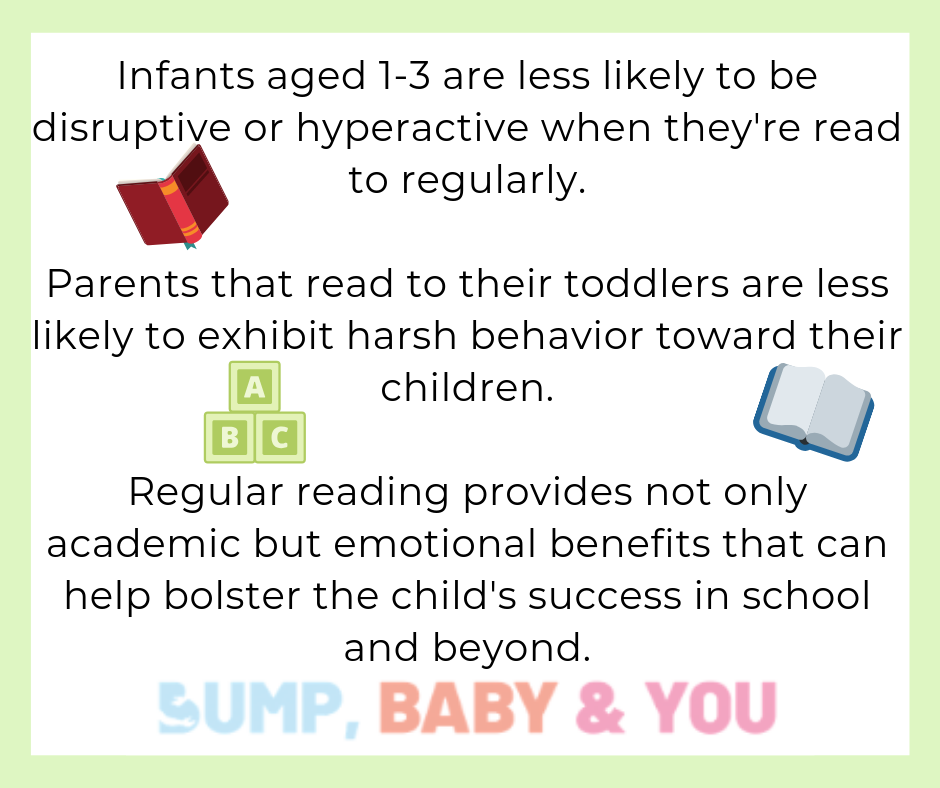 This isn't the first study to highlight such benefits, either. There are LOADS of studies (like this one) that look into the benefits of parental interaction with their babies, which essentially is what the Rutgers study on reading boils down to, as well. Engage, play, laugh, learn as a family unit, and reap the benefits. This study in particular highlights the importance of talking to your baby, reading is just one of many ways we can do this!
Which books are best to buy to read to my baby?
The world is your oyster when it comes to choice of books to enjoy with your little one – here are our top four. My Max loves these, and we've spent many beautiful hours snuggled in bed or on the sofa having a read. Recently, reading nursery rhymes has helped his speech too, as he watches me sounding out words and copies me as we sing!
Find The Tale of Peter Rabbit here*.
Find the Meet My Friends Activity Book here*.
Find the Personalised Nursery Rhyme Book here*.
What stories do you love to read to your baby? Let us know in the comments!
Love from Katie. Xx