Happy New Year to all of our lovely followers!
With the New Year, comes New Years Resolutions (if you're someone who makes them, of course). These are intended to help us improve the year to come or meet coveted goals by making changes; for example…
Weight loss and/or fitness goals
Going vegetarian or vegan
Ditching plastic
Gaining a promotion
Becoming more mindful
Taking up a new sport or hobby
The possibilities really are endless – ultimately though, it has to be something that you know will improve your life, so it's good to;
Reflect on your life; home, health, career, family etc. What parts would you like to improve?
Consider whether your goal is achievable; don't set yourself up for a fall. Want to lose a tonne of weight? Set your resolution to a smaller loss, and then change your goal as your weight loss continues.
Resolution reminders – will you actually remember, or will you be off the rails by February (like me most years)? Leave yourself little notes and reminders on your calendar, phone, etc. notifications from your phone calendar is a really good reminder tool.
I know all too well that it can be tricky deciding on resolutions, and sometimes inspiration from other people can help us create our own resolutions. I've asked the lovely mummies in our Facebook community what their resolutions for 2019 will be, to help inspire you all. Good luck!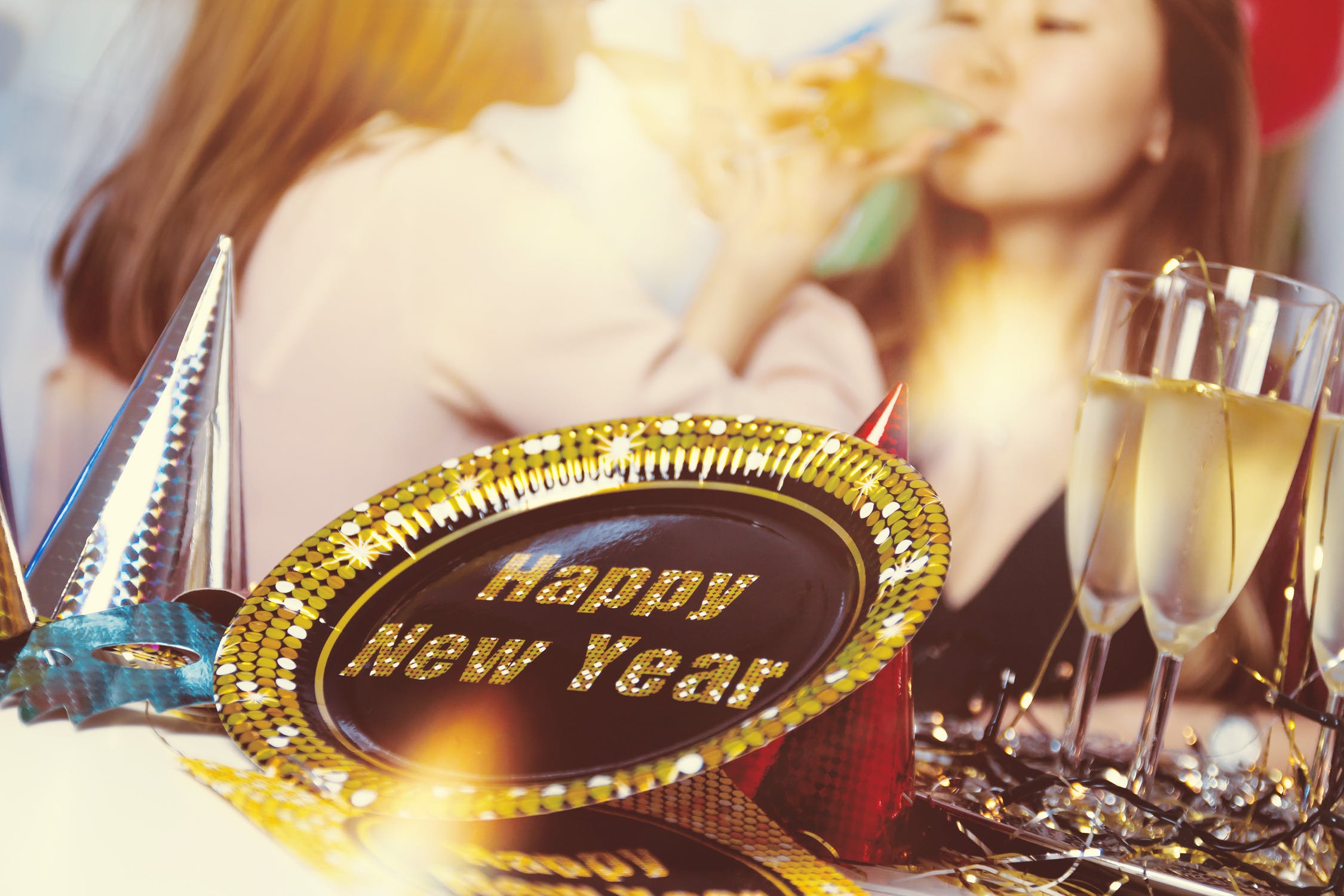 ---
Katie Hall (me): Mine is to get to a healthier weight, go into remission from my T2 diabetes (not far off going by my last HBA1c blood test), get in control of my housework and get driving! Ambitious but all things that'll change my life. I'm also going to make a better effort when it comes to ditching plastic and try to make little tweaks here and there to help the environment more.
Kayleigh Joyce: To get better and Enjoy and not worry about my girls development. Felt too much pressure from my eldest Dr that she should be doing X-Y-Z by at this age bla bla bla that I have just been constantly worrying about it when actually all kids learn differently at different ages.
Hannah Walters-Morris: There's lots of things I'd love to do, but I'm going to keep it simple, as I don't want to set myself too many goals that I may fail at…. sooo, my goal is to lose weight ready for my wedding in 16 months time. I'd say I'd like to lose 8st, however I will just try my best. Any loss is an improvement to what I am now. X
Lauren Jessica: Mine is to lose weight so I can be healthier and happier, for my little boy. I want to see him grow up so this year I am sticking to it. This year it's not just for me! My wedding is in October so it would also be nice to look back On my photos and not be a blob! I also want to start driving by the end of the year!
Elizabeth White: To be at my goal weight (pre pregnancy weight) by the time I get back to work in May.
To keep on top of my housework.
Try and be less of a stress head at my poor husband who only sometimes deserves it haha.
Louise-Patricia Dalby: Keep the weight off I've lost so far this pregnancy.
Sara Ann Crankshaw: Be healthier and make more memories with my children.
Michelle Johnston: Tone my ass and hips up.
Jessica Johnston: Try get my anxiety under control so I can get out and do more with my little girl when daddy isn't home just me and her ♡ and to May be not shout at my husband as much
Keep reading...
We've selected some similar articles you might find interesting