One of the only downfalls of Christmas Morning, many parents would agree, is the kids potentially waking in the small hours wanting to open their presents!
How early is TOO early? No one wants to be feeling like a zombie all day, what with the excitement of present opening, visiting friends and family, cooking a scrumptious festive feast, as well as partaking in fun games and generally having a wonderful time. Getting up at a sensible hour definitely helps!
We asked the parents over in our community what times they let their children rise on Christmas morning, and we had a great range of answers. There is no one right or wrong answer; it will vary between families and smaller children may mean an earlier start, especially with tiny babies.
For me personally, I think 7am is reasonable because I struggle to fall back to sleep, but other families may think 4am is absolutely fine especially if going back for a nap is on the cards!
The poll results…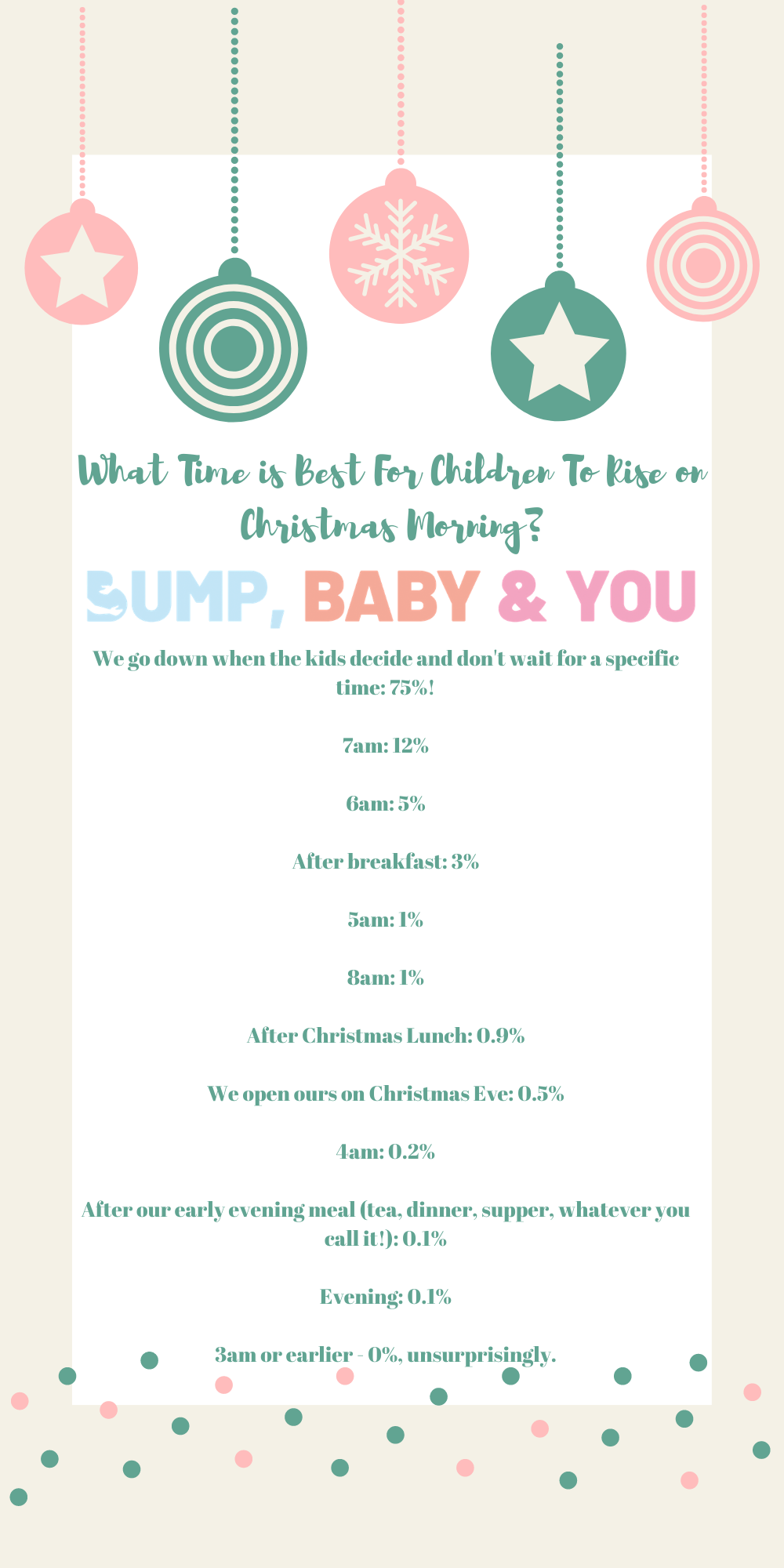 The unanimous winner overall was to let children decide when it's time to get up and see if Santa has been!
We were quite surprised by our poll results – 75% of our parents don't set a time for their children to start the Christmas festivities on Christmas morning. We can only hope that they're all able to get everyone to have a nap afterwards if it's an early start otherwise Christmas Day will be very tiring indeed!
It's well worth it though, wouldn't you agree?
We spotted a small number of parents who choose to open gifts on Christmas Eve! This definitely caused a stir in the comments of the original poll; it's actually quite a common custom in several European countries, like parts of Germany and Poland, so it was a great education point.
---
What time do you think is reasonable for your kids to start the day on Christmas Day? Tell us in the comments!

Love from Katie & Team BBY. Xx