If your fridge and freezer broke and you had no fresh food in, what would you serve up for dinner?
In this instance, a takeaway meal isn't an option (perhaps it's almost payday) and let's face it, you've got plenty in your larder that you'd like to use up anyway, right? So, with that in mind, it's time to think about 'cupboard ingredient meals' made only from canned, jarred or dried ingredients. Not a chilled, frozen or fresh ingredient in sight!
These meal ideas are great for families who like to be prepared for emergencies, as these ingredients tend to keep for a long time stored properly. We asked the parents over in our online community to share their own cupboard meals with us…
Pie, Potato & Veg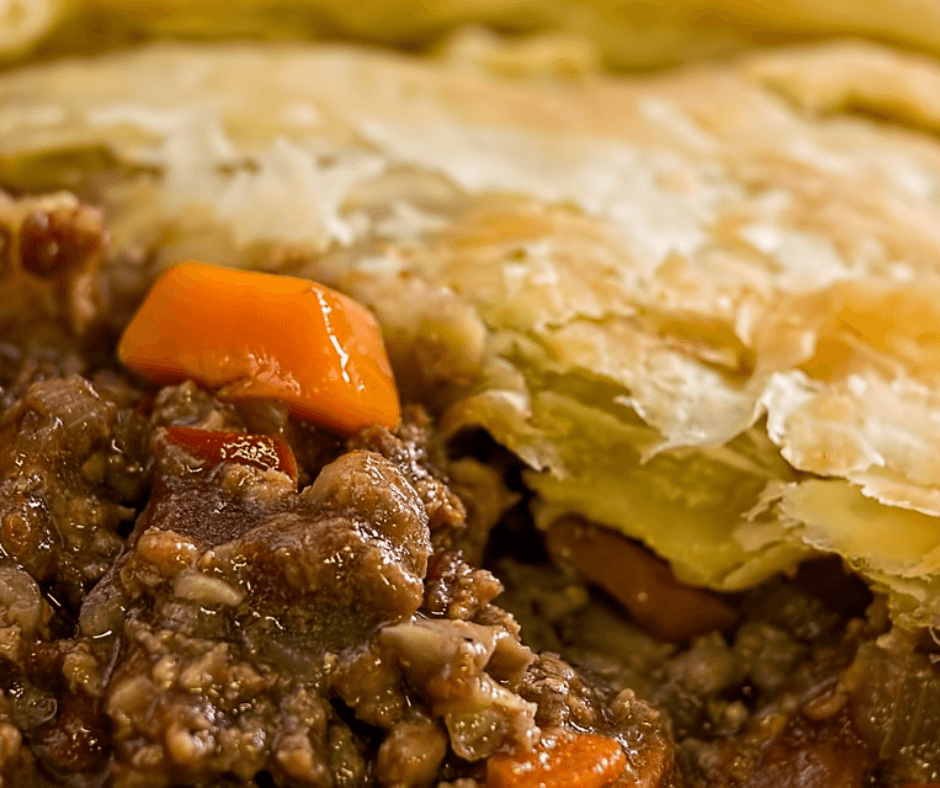 This was one of my go-to's when I was at university and struggling for fridge and freezer space in my halls of residence. All you need is;
A Ray Bentos (or any brand) canned pie. I like beef and onion.
A can of potatoes (or more depending on how many you're feeding).
A can of any vegetable of your choosing.
Gravy granules if you fancy gravy.
If you're someone who keeps 'real' butter at room temperature out of the fridge, then bread and butter can be served on the side.
---
Cowboy Stew
Lisanne Dale contributed this great recipe – we think that it sounds very nutritious and balanced too! It makes 6 full portions, or more if you serve a smaller portion with a jacket potato or rice (which are also great examples of 'cupboard' foods)!
Tin of each, throw in a pan, simmer for 40 mins.
Baked beans
Tomatoes
Kidney beans
Butter beans
Mixed beans
Sweetcorn
200g red lentils
Tomato puree
Paprika
Garlic powder
Onion powder
Chilli powder
---
Pasta a la Cupboard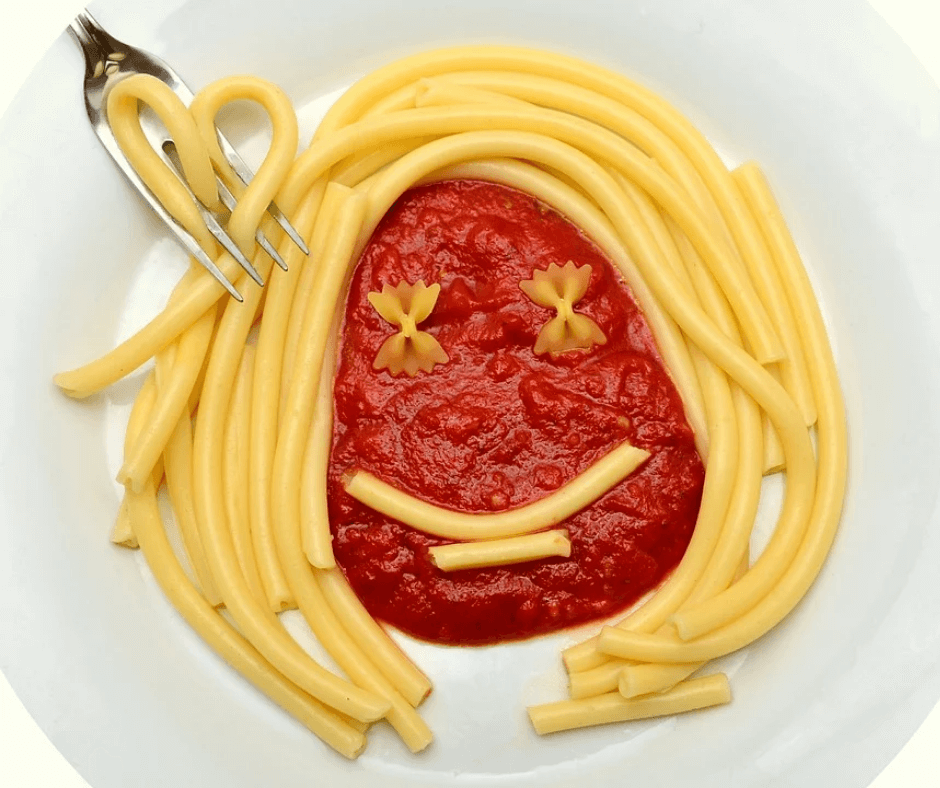 You can do this two ways; make your own sauce from scratch, or use a jar! You could even make your own pasta if you're confident enough, and this recipe can be done entirely from cupboard ingredients.
A simple sauce…
Passata
Garlic granules or fresh, if kept out of the fridge
Dried herbs (basil, oregano and parsley are nice)
Canned/jarred vegetables – jars of grilled peppers and sundried tomatoes would go down nicely, some even contain mozzarella balls! Yum. Canned sweetcorn could be another great choice.
Brown off any vegetables gently (with garlic if you use fresh), add the passata and herbs, and simmer gently before adding the pasta and stirring together.
You could also use a jar of pesto instead and season with grated hard cheese (which can be kept at room temperature in a cupboard if not open, like Parmesan or manchengo). Yum!
---
Mashed Potato & Cheesy Beans on Toast
Lia Angel submitted this tasty idea; we think that it could be a hit with your kids!
All you need to do is…
Use a packet of instant mash (just add boiling water)
Put it onto toast
Put on slices of hard cheese (hard cheeses like manchengo and Parmesan keep well in the cupboard but need to be refrigerated once open)
Grill
Add baked beans
---
Corned Beef Hash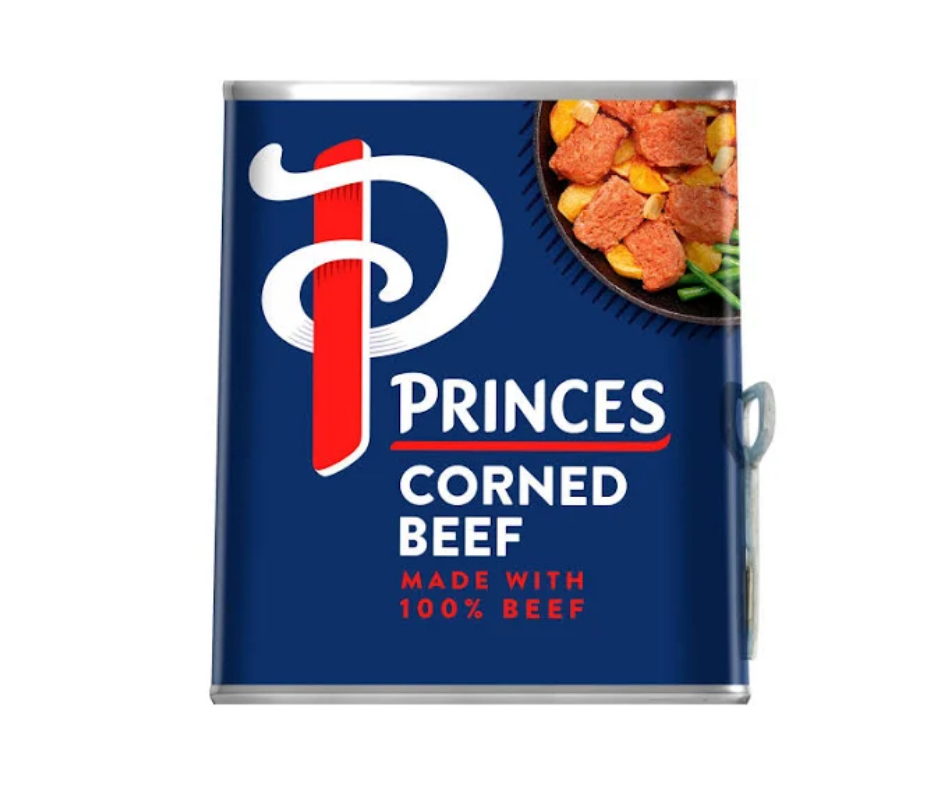 Emily Williams suggested this classic dish! It's a long-time favourite of many families as it's really yummy and so easy to make as well as being super convenient.
Ingredients…
Canned potatoes (around 500g to feed 3-4 people)
Vegetable oil
A can of corned beef, cut up into cubes
Onion if kept at room temp
2tbsp Worcestershire sauce
Baked beans
Any dried herbs or spices you like
How to make corned beef hash…
Boil the potatoes until soft. Drain.
Fry off the onion in the oil
Add the potatoes and corned beef
Turn regularly until crisp
Add Worcestershire sauce
Allow to cook for 5 minutes more to crisp
Season if you desire, and serve with beans (or if you prefer, any other canned vegetable)
---
Spicy Mackerel on Toast
Emily Williams also suggested this very simple yet delicious meal; it would make a lovely filling breakfast or light lunch, we think. All you need is;
Bread
A tin of mackerel in spicy tomato sauce
If your butter is kept out of the fridge, you can use this
Simply toast the bread, spread the butter, and heat up the mackerel up gently in a pan before serving on top of the toast.
---
Spaghetti & Meatballs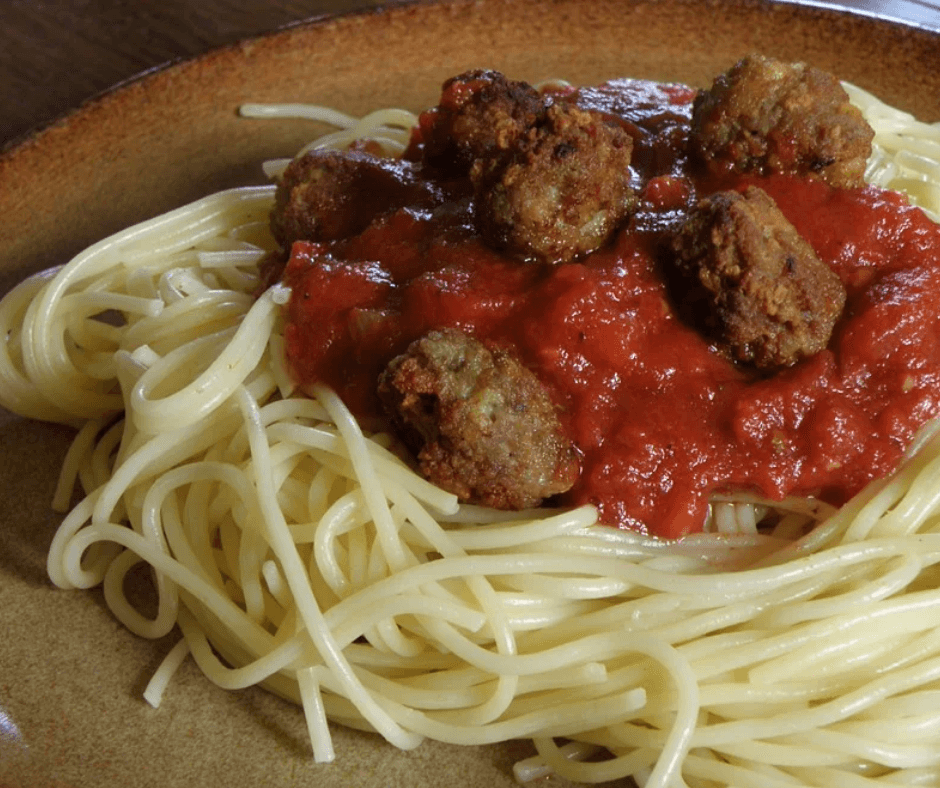 Sally Gilyeat told us that her mum used to serve up spaghetti with canned meatballs, and she LOVED IT! All you need for this is…
Spaghetti noodles
Sauce – you can make your own like I described above, or use a jar
A can of meatballs
An onion if kept at room temperature
Any canned vegetables you prefer
All you need to do is…
Brown off the onion a little and put the pasta on to boil separately
Add the meatballs and gently cook
Add in the sauce and any canned veg
Gently simmer for 5-10 mins
Serve on top of your pasta
Sprinkle with Parmesan or manchengo if you have some in the cupboard
---
Macaroni Cheese
Using Bisto cheese sauce, Becky Burton makes delicious Mac 'n Cheese! It's so easy to make, too.
All you need is…
Bisto cheese sauce granules
Dried pasta (macaroni preferably)
Any tinned veg you'd like to add
Method:
Put the pasta on to boil
Create the sauce whilst it boils; it's really simple to make if you follow the instructions carefully
If adding vegetables, once the pasta and sauce are done, add to the same pan and simmer on a low heat with the vegetables added in until the vegetables are softened
---
Tomato Risotto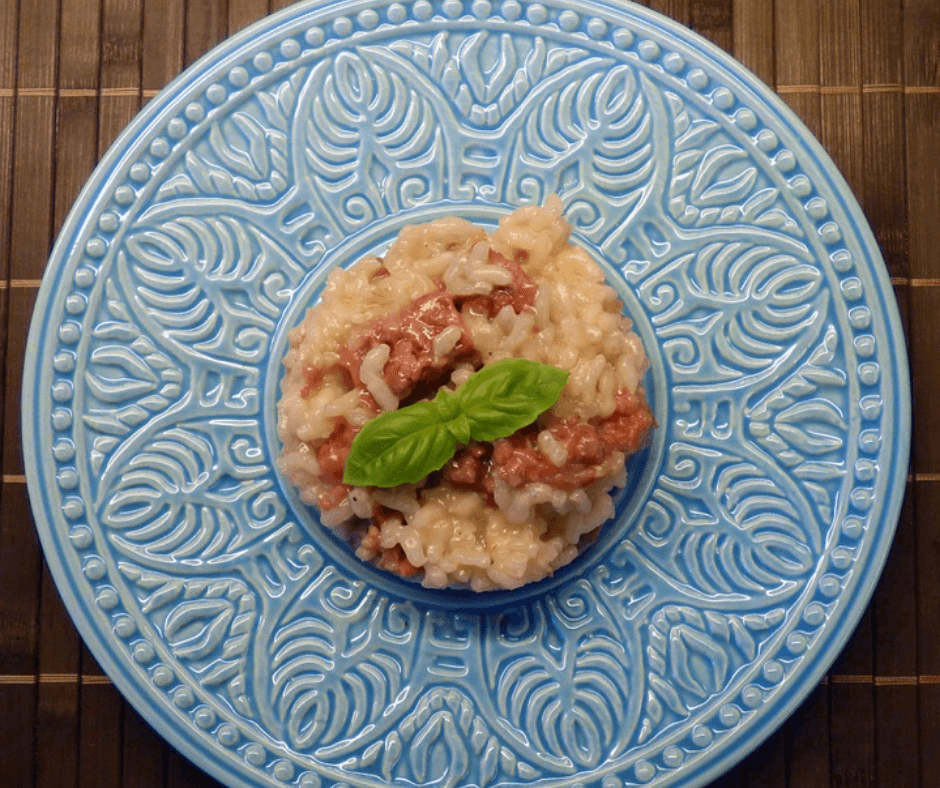 Another suggestion by Becky Burton, tomato risotto could be a winner!
Ingredients:
Risotto rice (250g)
Can of chopped tomato
Knob of butter if not kept in the fridge
Garlic (granules, or fresh if kept out of the fridge)
Dried herbs – rosemary and basil are both a good choice
If you have any, a jar of sundried tomatoes would be lovely
Parmesan if you have any stored in the cupboard
An onion (if not refridgerated)
1 litre of vegetable stock (use a stock cube)
Method:
Blend the canned tomatoes and half the stock then simmer with the remaining stock added in
Meanwhile, gently heat the butter and oil in another pan and fry the onion (diced) until softened before adding in the herbs
Stir for 1 minute and then add the rice to the onion and herbs, stir for 1 minute
Add the hot stock and tomato mixture to the rice, one quarter at a time and stirring constantly. Add in any other vegetables you are including at this point
After 25 minutes, the mixture should be ready to serve
Top with grated Parmesan or manchengo if you have any in the cupboard
---
SPAM Fritters
This is another classic meal that you could serve up in an emergency; we'd suggest canned potatoes (you could slice these and bake or fry, too) or instant mash, with beans, spaghetti hoops, or canned vegetables. If you don't have any SPAM, you can also used other similar canned meats for this!
Ingredients:
1 x 340g can SPAM Chopped Pork and Ham
150g x plain flour
225ml x cold water
oil for frying
Method:
Cut spam into thick slices
Whisk flour with water gradually until smooth
Heat oil in large frying pan
Dip each slice of SPAM into the batter and then add to the hot oil
Drain on kitchen paper when golden brown
Serve!
---
Cream of Mushroom Soup & Pasta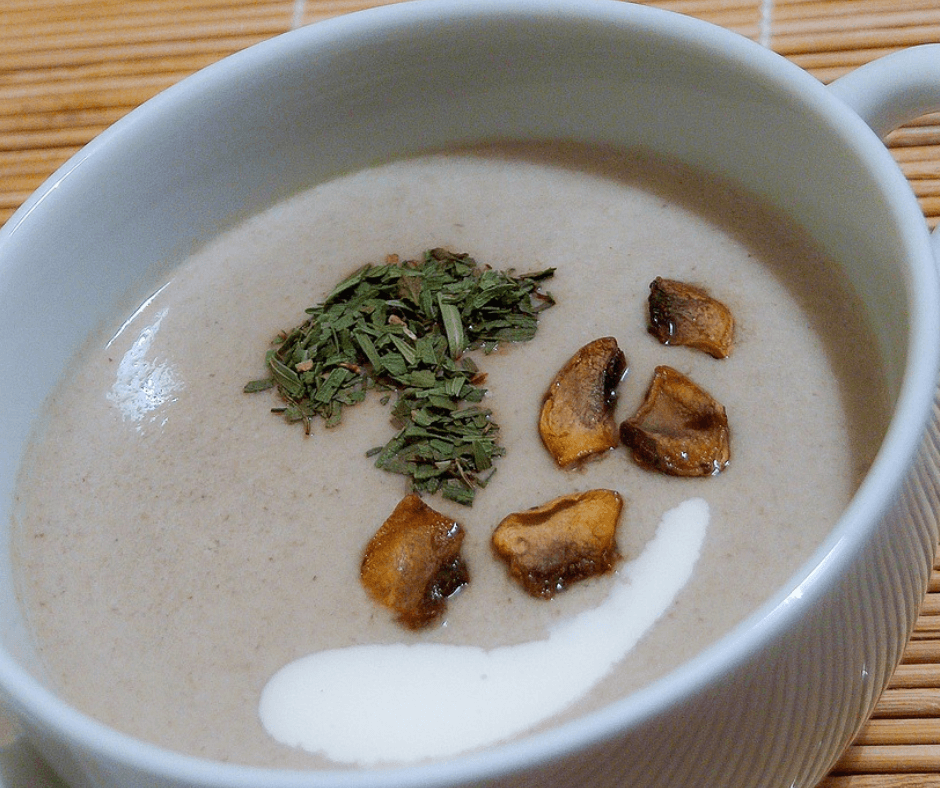 Thank you to Jessica Wells for this clever idea! It's really simple and apparently very tasty, and you could adapt this to add in different meats and vegetables you have handy.
Ingredients:
Cream of mushroom soup, canned
Pasta (any)
If you like, any canned meat you have – beef cubes could work well
Any canned vegetables you want to add
Method:
Set pasta to boil
Fry off any canned meat you choose (if you want to include this)
Simmer the soup gently
Once pasta is ready (and meat/vegetables, if included), add to the soup and gently simmer for 5 minutes
Serve!
---
Do you have any to add to our list? Comment below and we'll include your submission!
Love from Katie & Team BBY. Xx