Is your toddler starting to walk around in public independently more often? You may be wondering when the best time to store your pushchair way will be.
It's a very good question; when IS the best time to expect a child to walk in public without the aid of a pram, stroller, buggy, pushchair, or whatever term you call it by? Well, we'll start by saying that no child is the same, and there are many important factors that all parents should carefully consider before ditching the pushchair. We've had a chat with the parents in our online community for some insight into;
What signs should we look for in our little one?
Tips for taking a child out without a pushchair
Are there any health issues that may affect mobility?
We hope that this insight helps other parents in the decision making process!
---
What signs should we look for in our little one?
All children are different and meet their cognitive and physical milestones at different times! The mummies in our community advised that it's best to wait until;
They're able to walk a reasonable distance in an enclosed area without wanting to be carried or sitting down.
They're able to self regulate and haven't had a public tantrum for a while – this will vary hugely!
They have good recall and consistently won't run off if told to stay close.
They consistently communicate that they don't want to be in their pushchair. When this happens very often, it's a great sign of readiness.
Tips for taking them out without a pram
These snippets of advice from our community are GREAT for parents who may be considering taking their little one out without a pushchair…
It's good to introduce buggy-free time in public in places you know you won't be needing to walk long distance and can get a trolley with a child seat in – supermarkets are the best!
Take a balance bike, scuttlebug, etc in the car with you if possible.
Take reins as a backup if there are any issues!
DON'T go for a long walk without the pushchair if you have back issues or any other mobility issues. You'll regret it!
If you're going shopping and know you'll have bags to carry, it's worth taking the pushchair even if your little one walks.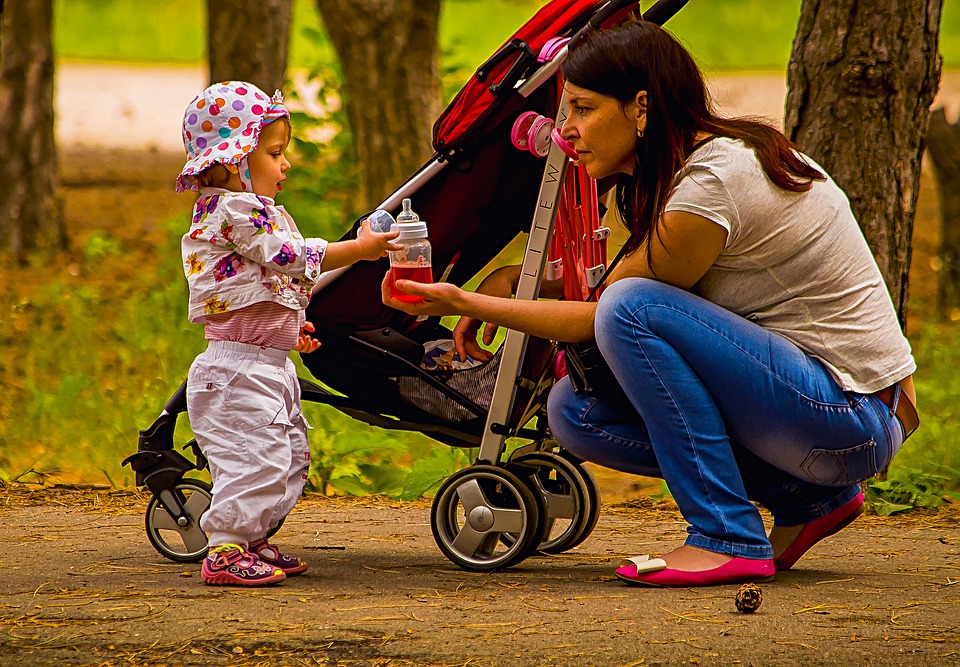 Are there any health issues that may affect mobility?
It's so important to consider possible health factors that might mean our little ones want to use their pushchair for longer than other children.
Joint hypermobility/laxity and related conditions such as Ehlers Danlos Syndrome is often a problem causing a child to struggle walking far without discomfort.
Conditions causing sensory issues such as Autism, Sensory Processing Disorder etc can make it difficult for a child to handle the hubbub of a busy public area – we were told by one mummy that the pram is her son's 'safe space' which is understandable!
Sleep problems can cause fatigue and mean your child doesn't want to walk far.
If you're worried that your child has a health issue which is affecting their mobility, see your GP or talk to your Health Visitor as they can refer you and find solutions to help your child.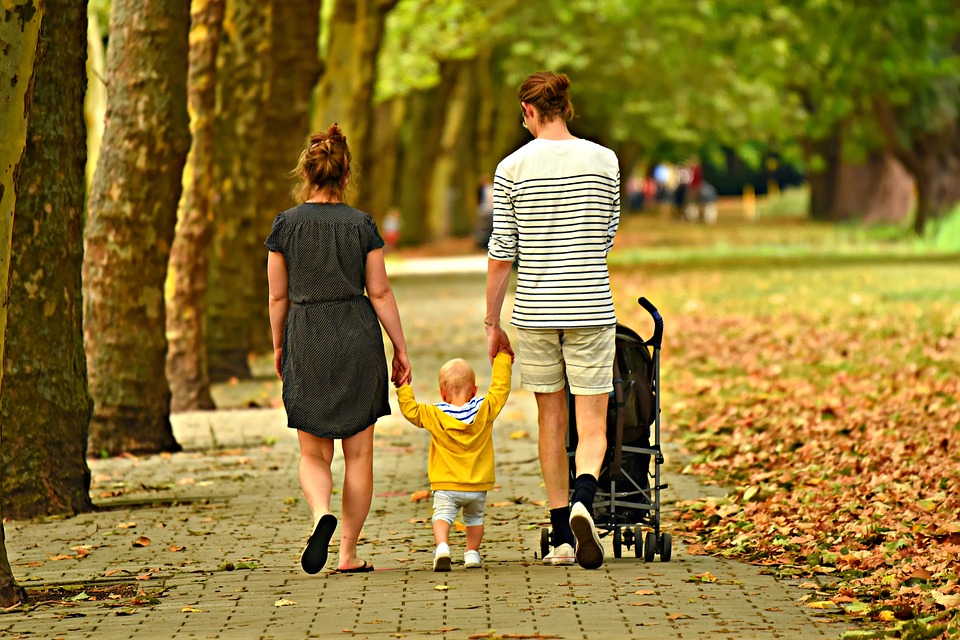 Most importantly, remember…
If your child doesn't seem ready for adventures without a pushchair, or you've tried and had a disaster, it isn't the end of the world and you shouldn't feel bad for needing to use a pushchair. It doesn't mean you or your child is lazy, and if there are no medical reasons otherwise they should meet this milestone in their own time.
Until then, practice makes perfect, so take them out to enclosed places as much as possible where they can walk around; the park, softplay, the shop, the back garden… There's so many choices!
Love from Katie & Team BBY. Xx