Leap years occur every four years; an extra day is added to the year due to our Gregorian calendar. If we didn't do this, our calendar would be thrown off kilter!
But what about those babies born on the 29th of February, a date that only occurs on a leap year?
Good question! If a baby is born on a leap year, when will they celebrate their birthday? How old will they technically be? It can be a tricky one. Speaking sensibly, a leap year baby will still be as old as a child born a day either side of them, they won't be classed as one year old on their fourth birthday (the next leap year) but it raises the question – when would they celebrate their birthday? On the leap years only? Another date?
We asked the mums over in our online community, as some of them have their own leap year babies or have a leap year birthday themselves.
Claire-Louise;
'I was 20 mins before leap year in 1984 but my best friend was actually born on the leap year but used to celebrate on the 28th with me.'
Amy:
'Normally on the 1st March. My daughter will be 8 this leap year so her second official birthday.'
Kymberly:
'I remember in high school there was a girl who celebrated her 4th birthday because of the leap year. She went all out on a 4 yr old party complete with jumping castle. It was amazing especially since it was actually a bunch of 16 yr olds, but so much fun!'
Brydie Loa:
'My Husband is on 29th February. I normally give his presents on the 28th but he takes full advantage of a leap year birthday and celebrates on 28th February and 1st March.'
Steph:
'I'm a leap year baby, my mums always made me have mine on 1st March, they did a little story on me in my local paper when I was 4 (32 years ago)!'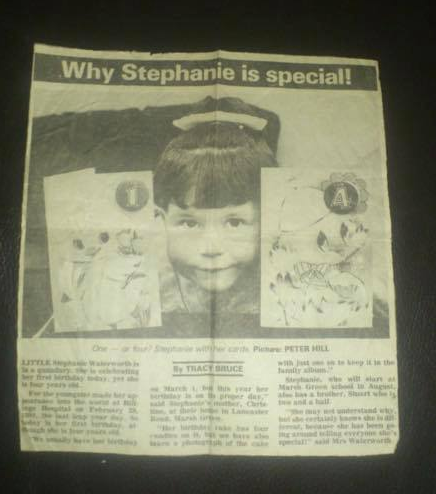 ---
So, there we have it! Generally speaking, the 1st of March is a popular choice for an 'alternate birthday', and sometimes the 28th of February. It isn't a massive problem if your baby is born on a leap year, and it can actually be a funny novelty to be able to say 'it's my 4th birthday!' when they're technically turning sixteen!
This year is a leap year, so good luck to everyone who has a baby born on the 29th of February 2020!
Do you have a leap year baby? Tell us in the comments!
Love from Katie & Team BBY. Xx