What do you do around Halloween, apart from decorating, pumpkin carving and trick or treating?
A Halloween film marathon is a wonderful way to relax after the craziness of Halloween, and the perfect time to sit back with a haul of sweets & chocolate. But which films should you choose? There are so many to choose from that it can be confusing and time consuming picking out the perfect family playlist…
We've asked the parents in our online community for family friendly Halloween film suggestions… Here's the list! Members could vote for multiple options – these percentages reflect the most popular film choices.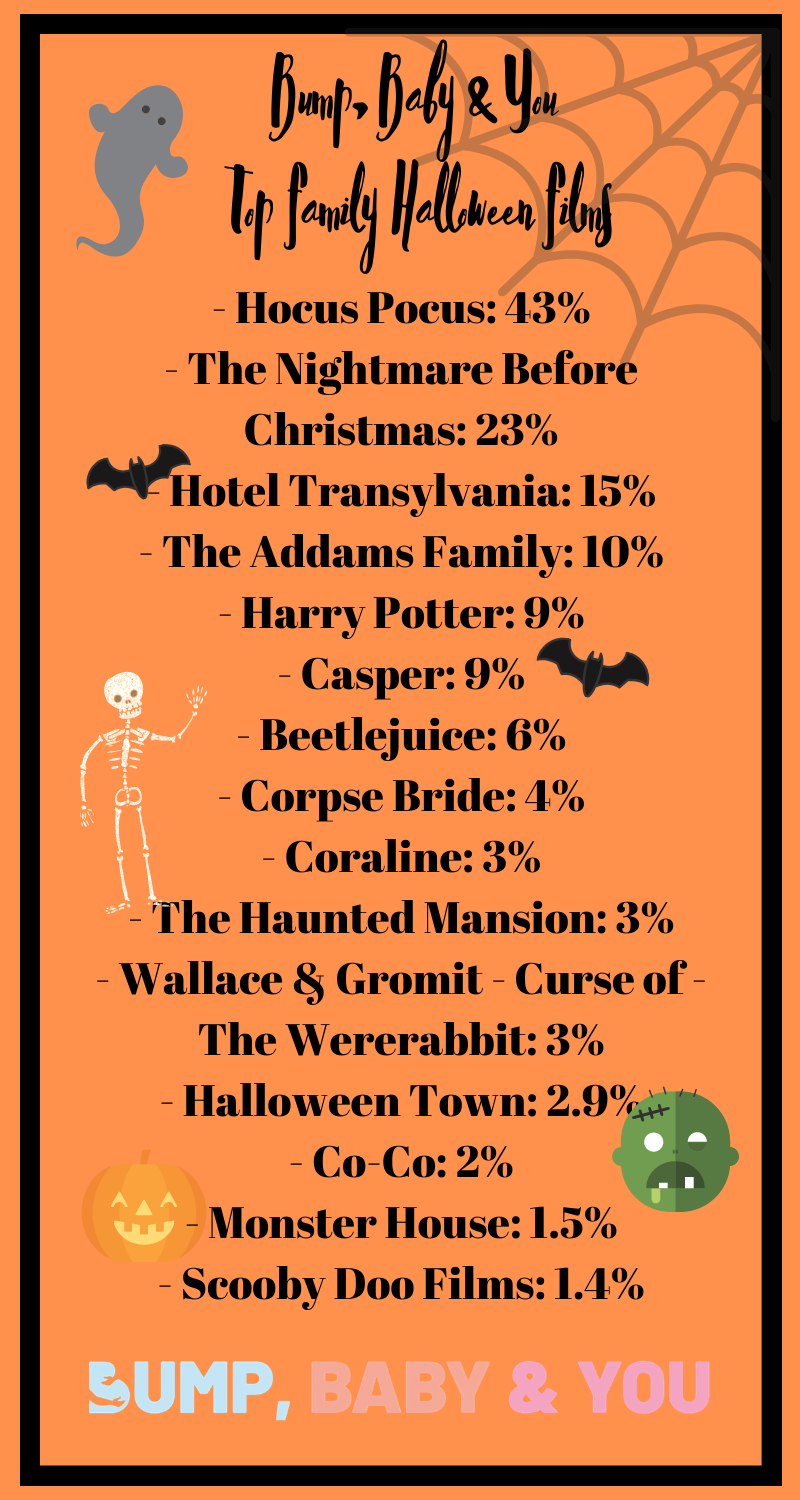 ---
Tell us in the comments… Which Halloween films are YOUR favourite?

Love from Katie & Team BBY. Xx