Shout out to our lovely Bump Baby and You community member, Jazz Lindsay, for sharing your money saving tip for any little Peppa Pig fan's birthday cake this year!
Jazz shared the photos of her amazing creation in our Bump Baby and You Facebook Group.
She normally pays over £50 for birthday cakes for her little ones but this time she thought she would have a go herself and saved herself a small fortune.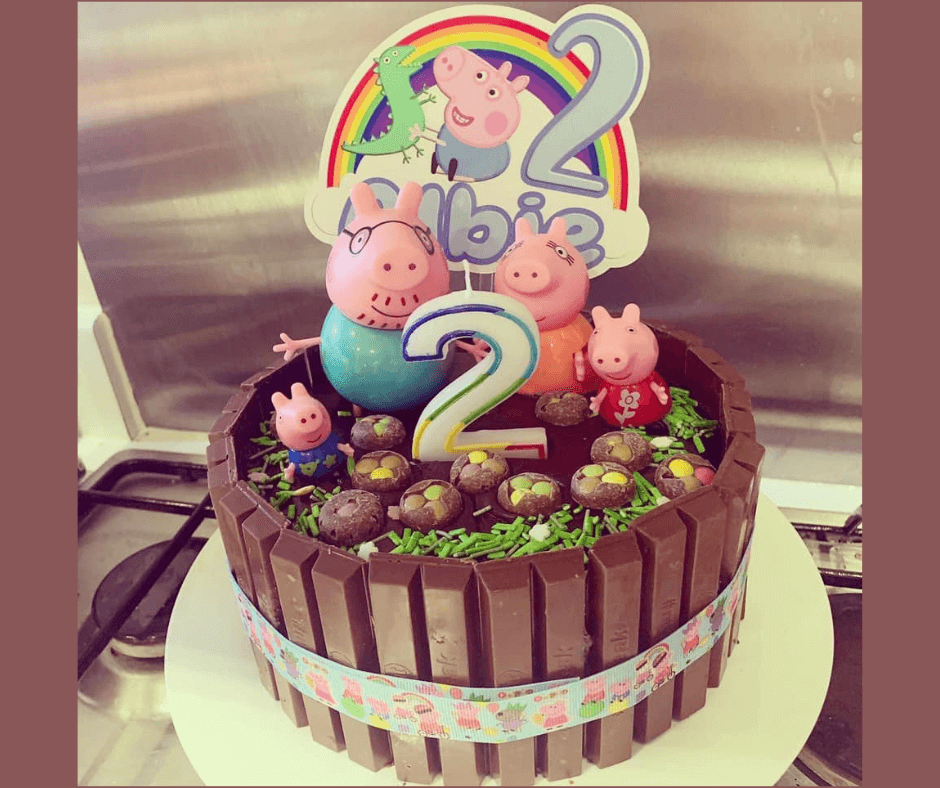 She said in her post:
"Not sure this counts as a bargain but I feel it is
I usually spend £50+ on my boys cakes, but where it's just us able to eat it this year thought I would take a crack at doing my own. For my Peppa mad 2 year old tomorrow – I'm super chuffed with how it's come out and I'm sure he'll love it!
Jazz shared a list of the ingredients she used:
Betty Crocker cake mix & icing – 2 for £5
Unicorn confetti – £2
Kit Kat 21 multipack – £3.50 I think
Peppa pig family figures – £7.98 (even better wash and use again for them to play)
Rainbow 2 candle – £1.75
Smarties buttons – £1
Jazz said she "thought would post in case any other parents are looking for some Peppa pig cake inspiration this lockdown birthday or in general."
The mums in our group thought Jazz's cake was fab here are some of the lovely comments:
Group member Jess said: "Love This
& There's More Sentiment To It Because You've Made It Yourself, Amazing Job
"
Group member Katy said: "Looks amazing!!!! Defo going to take some inspiration from this xxx well done you !! And a right bargain!!"
Group member Sophie said: "Omg amazing my little boy is obsessed with Peppa pig and it's his birthday next month!! Might give it a go xx"
Thanks so much for letting us share your amazing cake Jazz – we hope you and your family enjoyed eating your creation – it looked very tasty.
Get in touch and let us know if you have any more tips for the mums in our Bump Baby and You community!
All affiliate links are marked with an *