We're sure you're well aware that the nation is now back under full lockdown measures following soaring levels of Coronavirus cases and the immense pressure on our NHS.
Whilst Schools, Colleges and Universities are now CLOSED Early Years Providers and nurseries remain open.
We want to know if you think this is the right thing to do? Should nurseries remain open during lockdown?
I have to admit, as a mum to a 2 year old who attends a private nursery setting, that I'm very worried about sending him this week. On Monday, we were actually sent an email from the nursery announcing that 3 staff members had tested positive – which was very unsettling. However, the centre director was reassuring that it's still safe for little ones to be attending and that they have on going controls and procedures in place.
Even so, I can't help but worry about my little one contracting the virus or even passing it on to others, if he is asymptomatic. In all honesty, I also have to admit the financial implications of him not going are frustrating too, as we will be charged for his sessions whether he attends or not.
I am incredibly fearful for the nursery staff who are at present not yet vaccinated or even prioritised to be vaccinated any time soon.
During the first national lockdown nurseries were closed along with all all other education settings (except to children belonging to Key Workers or vulnerable children.)
This time around Early Years Education settings are open to all, with the Coronavirus vaccine minister Nadhim Zahawi saying that there's "very little risk" and that nurseries staying open is "the right thing to do".
However, the UNISON head of education Jon Richards says: "Keeping nurseries and other pre-schools open puts staff and communities at risk.
"Social distancing is impossible with young children and the government has yet to publish the scientific evidence to justify ​nurseries being treated differently to schools.
"​The decision seems ​to have been taken with little regard to the health and safety of ​employees.
"Ministers must treat ​nurseries the same as schools, as in the first lockdown. Staff must be ​a priority​ for vaccinations and mass testing."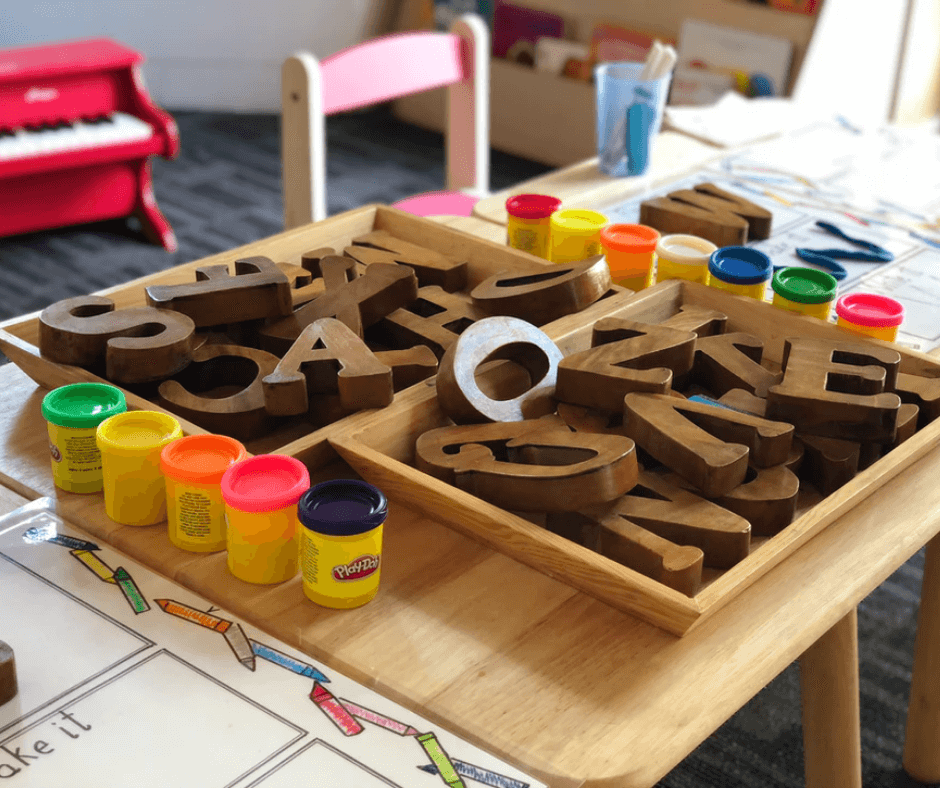 The Early Years Alliance gave the following information from children and families minister Vicky Ford from the Department for Education on why early years providers have been asked to remain open during the national lockdown in England, while schools have been instructed to close:
The reason schools have been restricted is not that they are unsafe but because additional measures are needed to contain the spread of the virus. The wider restrictions in place as part of the national lockdown to contain the spread of the virus in the community enable us to continue prioritising keeping nurseries and childminders open, supporting parents and delivering the crucial care and education needed for our youngest children.
Early years settings remain low risk environments for children and staff. 0-5 year olds continue to have the lowest confirmed rates of coronavirus of all age groups, and there is no evidence that the new variant of coronavirus disproportionately affects young children. Evidence shows that pre-school children are less susceptible to infection and are not playing a driving role in transmission. There is no evidence the new strain of the virus causes more serious illness in either children or adults and there continues to be strong evidence that children are much less susceptible to severe clinical disease than older people.
PHE advice remains that the risk of transmission and infection is low if early years settings follow the system of controls, which reduce risks and create inherently safer environments.
Early years childcare providers were one of the first sectors to have restrictions lifted last summer, in recognition of the key role they play in society. Childminders and nursery staff across the country have worked hard to keep settings open through the pandemic so that young children can be educated, and parents can work. The earliest years are the most crucial point of child development and attending early education lays the foundation for lifelong learning and supports children's social and emotional development. We continue to prioritise keeping early years settings open in full because of the clear benefits to children's education and wellbeing and to support working parents. Caring for the youngest age group is not something that can be done remotely.
---
So, what do YOU think? Will you be sending your little ones to nursery during this lockdown? 
Let us know!
---
If you're working from home with a little one we think you might like this:
The Working From Home Hack You Might Not Have Thought About