Mother's Day is all about appreciating the things Mums do – from going through labour and pregnancy to wiping snots and scraping poo off shoes.
This Mother's Day we are asking Dads what are they most grateful to their other half for this Mother's Day/What do they appreciate the most about our mothering? Which characteristics of our parenting to they admire?
---
We asked the mummies in our Facebook Community Group what they're grateful for this Mother's Day;
Katie McNelly: Moments like these. Silly giggly carefree moments. Peekaboo in the towels just after bath time. So grateful to be able to spend precious moments like these with my daughters.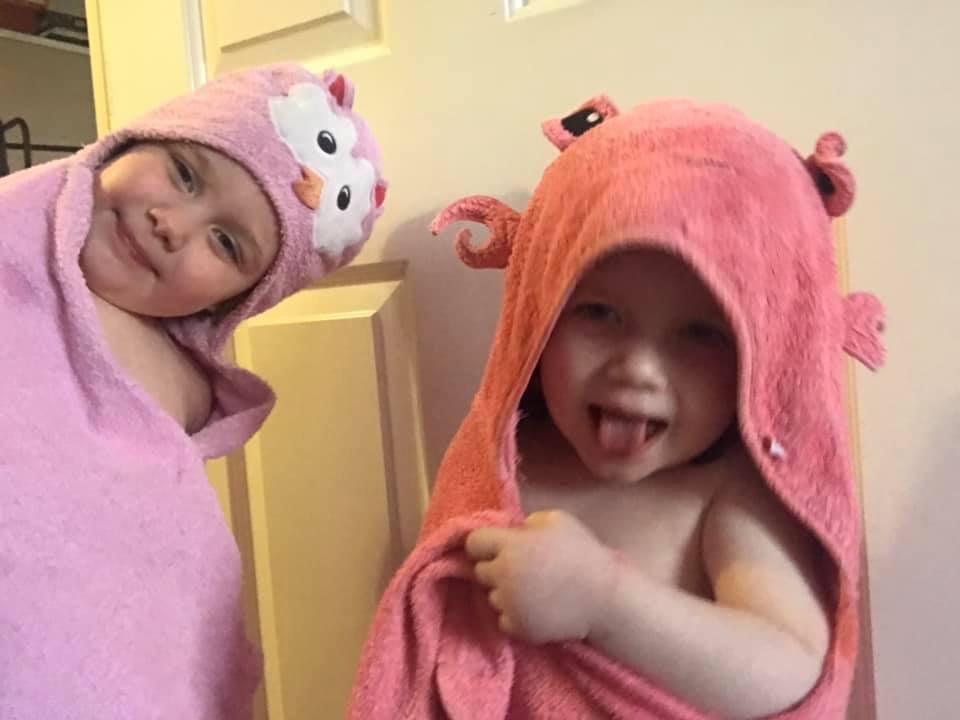 Donna Bale: I'm most grateful for… the cuddles,for finding real friends, for realising I don't give a toss about other people's parenting methods, I'm grateful for my funny, caring and smart little girl.
Becky Burton: I'm grateful for every single second I have with my gorgeous boy and for being a mummy at all.
My son has given me so much strength and confidence I never knew I had to be able to raise him alone but also to realise that everyone needs a little help sometimes and it's ok to ask for help.
Lia Angel: I'm grateful I got to be a mama in the first place. We didn't think it would happen for us but it did. I feel so blessed every day to have such a beautiful, kind, smart, funny, sassy, loving daughter. I love her hugs, her kisses and every second we spend together. She's amazing and means more to me than she will ever realize. She's unknowingly saved me and healed me which I never thought would be possible and for that, I will forever be grateful to her. (I can ilaberare more for the article if wanted). She's the best thing to happen in my life and I cannot even begin to put into words how much I love her and how special she is to me.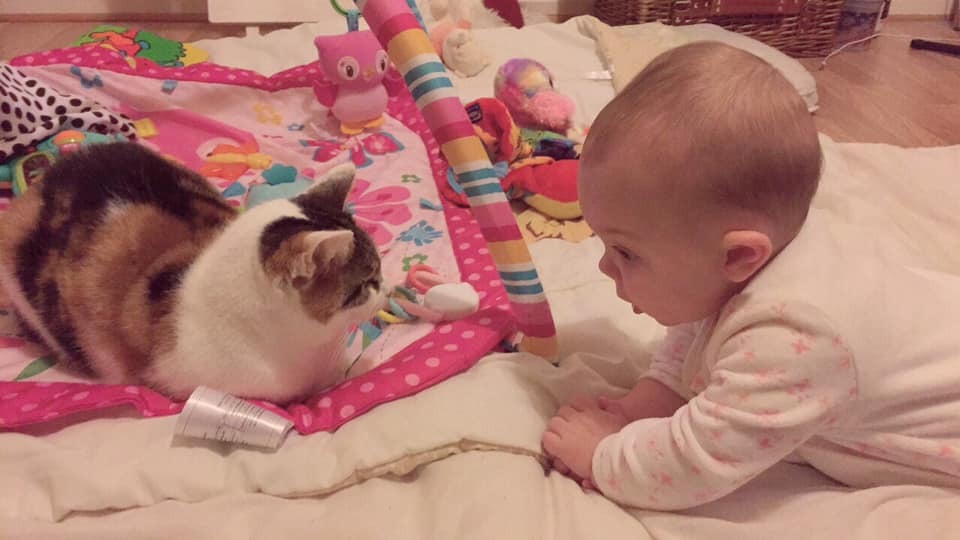 Kirsty O'Connell: My husband, if it wasn't for him working so hard for our family I wouldn't be able to stay at home and raise our daughter the way we wanted. I'm lucky enough to spend every minute of the day with our girl and that's down to him.
Ashleigh Hanson: I'm grateful for having such an amazing support group. If it wasn't for them, I'm not afraid to admit I'd probably be in a dark place right now. Motherhood is hard, and even harder doing it alone. My family noticed my pnd before I did, and were very active in getting me help. So having people around you, that love your kids like their own, and can take them for an hour so I can have some 'me' time is a godsend xx
---
We also asked our daddy & LGBTQ partnership bloggers in Facebook Blogging Network what THEY'RE grateful for about the mummy in their lives…
Stuart at Father-hood.co.uk told us;
'I guess there are three different "mums" in my life. There's my mum, who I am starting to appreciate more and more as my son gets older, partly because I'm beginning to realise how hard raising me was, and partly because of all the presents and help she gives us and her grandson. There's my wife, who I love and respect because she a great mummy, the yin to my yang and also our family's main earner. Nowhere near enough is written about how hard, and stressful, it is for a mum to go out to work full-time in a world where this is still anything but common. And then there's my mum friends, who make my life as a hands-on dad so much easier by agreeing to playdates, chatting to me in the nursery car park and keeping me informed of new toddler classes etc. This might not seem like a big deal to a lot of people, but given the number of mums who ignore dads or view them with suspicion, it really is.' Father-hood.co.uk
We also had a chat with our guest blogger Ross of Isablog;
The main mummy in my life of course has to be my wife. Like many mother's out there she's fantastic. Not only is she selfless and amazing with our daughter but she also manages to put up with me getting semi naked online, wearing her clothes to dance in and as of this writing she hasn't killed me from all the winding up I do. I literally painted Simba on the wall and framed it and she was cool!

She's an incredible mother and an incredible wife! Isablog.co.uk
---
What are YOU grateful for this Mother's Day, as a mummy or about the mummy in your life? Tell us in the comments!
Love from Katie. Xx