One thing you can be sure of is that your baby will be a super efficient pooping and weeing machine.
And that means you need to stock up on one essential - nappies. You might decide to go washable, but we've done the legwork and rounded up some of the best if you're exploring disposables.
It's a good idea to have a stock in before your baby arrives (they usually go through 10-12 a day) but bear in mind you won't know exactly what size your baby is (nappies come in different sizes from 0-6) and you could buy hundreds of one brand only to find it doesn't suit their skin or body shape.
At first go for a newborn nappy, they often have a little bit cut out the front so it doesn't cover your baby's umbilical cord. Once they start moving around you might want to go for an active fit. If you find your baby gets very wet overnight you might want to try a plus nappy. Leaky situation? You may need to go up a size or change brands.
You've got to find the baby nappies that work for you but we know other mums often come up trumps with recommendations. So we asked our 70,000+ strong community for their top picks.
Your top 5 baby nappy picks...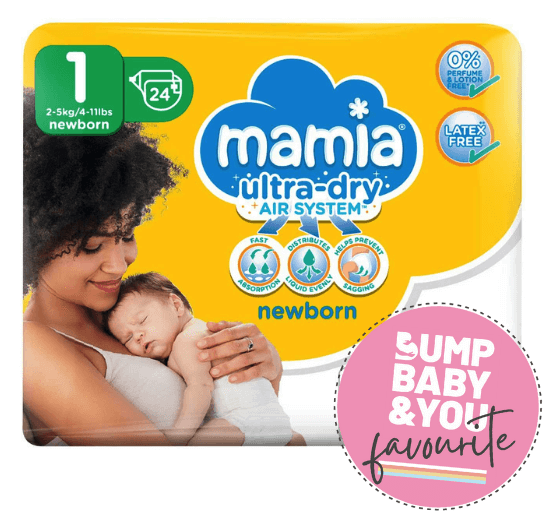 Price: Newborn 24 Pack 79p
What you need to know:
Whole range of nappies (including Premium) from newborn to size 7 nappy pants

Frequently wins awards

Great if you're watching the pennies
Best bits:
Quality at a low price

Ultra-Dry Air System - absorbent as well as soft and breathable
Any downsides?
If you don't shop at Aldi you'll need a special trip to buy them
Shop: Aldi Mamia*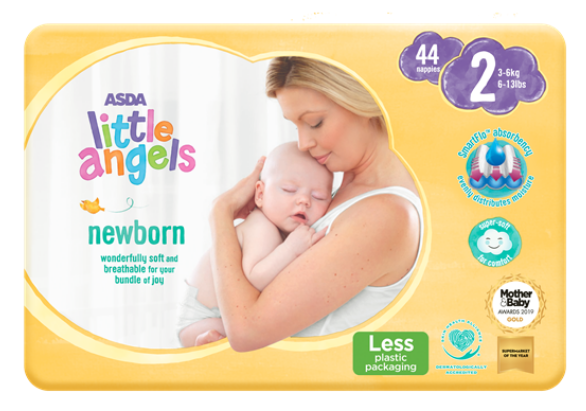 Price: Newborn 24 Pack £1.05
What you need to know:
Range of great priced nappies from newborn to size 6

SmartFlo™ absorbency evenly distributes any wee
Best bits:
Handy jumbo packs with 60 nappies

Range includes swim nappies and Peppa Pig pants

Time to change wetness indicator
Any downsides?
Some mums don't find them as absorbent as other brands
Shop: ASDA Little Angels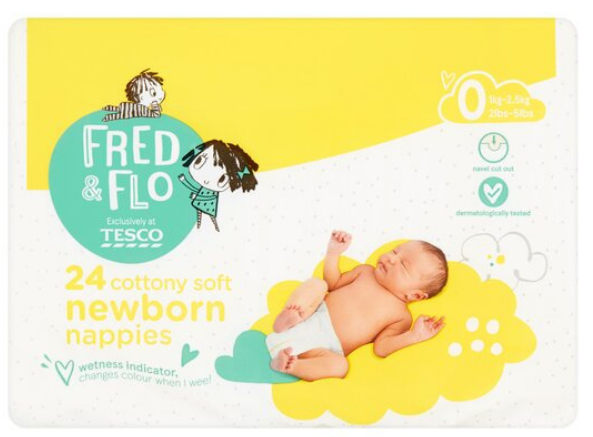 Price: Newborn 24 Pack 89p
What you need to know:
Everything you need to catch the poops and wees from newborn size to toddler 6+ pants

Breathable material with simple design
Best bits:
Cut out front for newborns so it doesn't catch on their cord

Cottony soft feel
Any downsides?
If you're a fan of a jumbo pack you won't find them in this range
Shop Tesco Fred & Flo*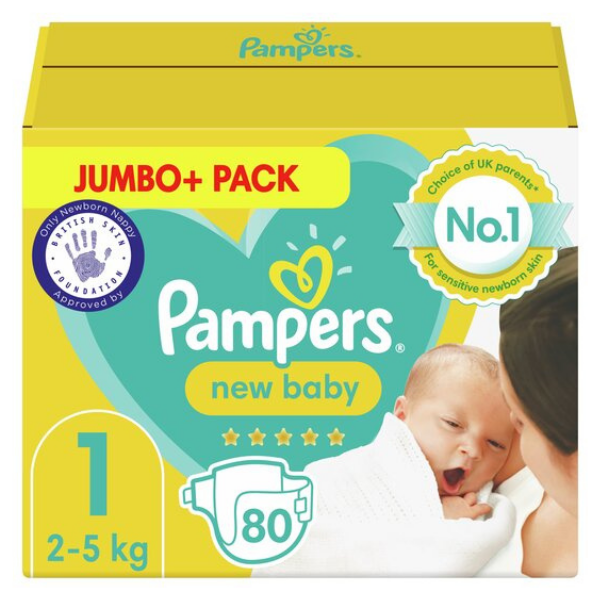 Price: Around £3.00 for a Newborn 24 Pack
What you need to know:
One of the best known nappy brands around, they've been making them for 70 years

Very big range, from teeny premmie nappies to newborn and right up to funky Superhero size 6 nappy pants
Best bits:
Available in just about every supermarket, online retailer and chemist

Only newborn nappy approved by the British Skin Foundation

Handy jumbo packs (60) in some sizes
Any downsides?
Shop: Pampers*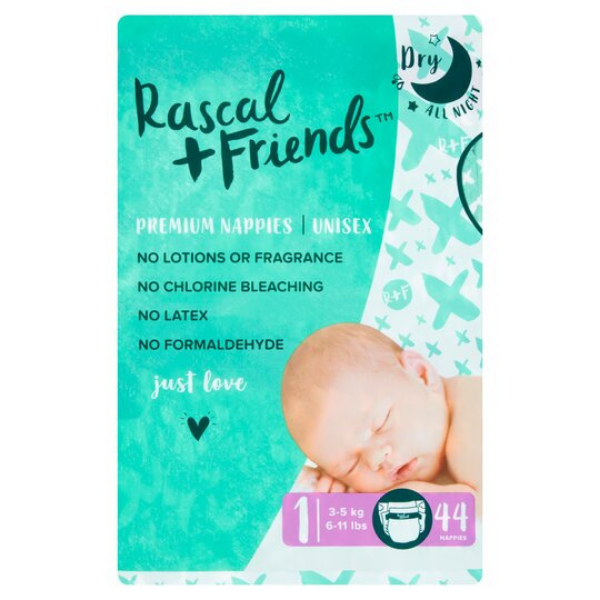 Price: Newborn 44 Pack £4.00 (if you're comparing that's about £2.16 for 24)
What you need to know:
Exclusive to Tesco

Badged as a premium nappy, available from newborn through to size 6
Best bits:
No latex, fragrances, and made using only water-based inks, cruelty-free and vegan by PETA - great if your baby has sensitive skin

Deep inside pocket helps prevent the dreaded poonami
Any downsides?
Some mums say the sizing runs a bit small
Shop: Rascal & Friends*
Pregnant or new mum and want some help or support? Join us on Facebook, 70,000+ mums who know exactly where you've been.
Want the lowdown on some other top baby products?
Favourite Finds
If you like this product, you might be interested in these too!