When you find out you're pregnant you probably have no idea that a giant pillow will end up being your best friend.
Whether it's early pregnancy insomnia or trying to get comfortable in the last few weeks, pregnancy and maternity pillows can be a lifesaver. And it's a worthwhile investment as you can use them as a nursing pillow for feeding when your baby arrives.
There are loads of different types of pillows and you don't have to spend a ton of money to find something that will help you float off to the land of snooze. If you like snuggling up then a full length or U-shaped pillow could be good for you. If you're a wriggler then something smaller works better.
You can use your pregnancy pillow to support your knees and ankles, take the pressure off your back, help you sleep on your side if you're usually a back or stomach sleeper and prop you up to ease heartburn.
You've got to find the pregnancy pillow that works for you but we know other mums often come up trumps with recommendations. So we asked our 70,000+ strong community for their top picks.
Your top 5 pregnancy pillow picks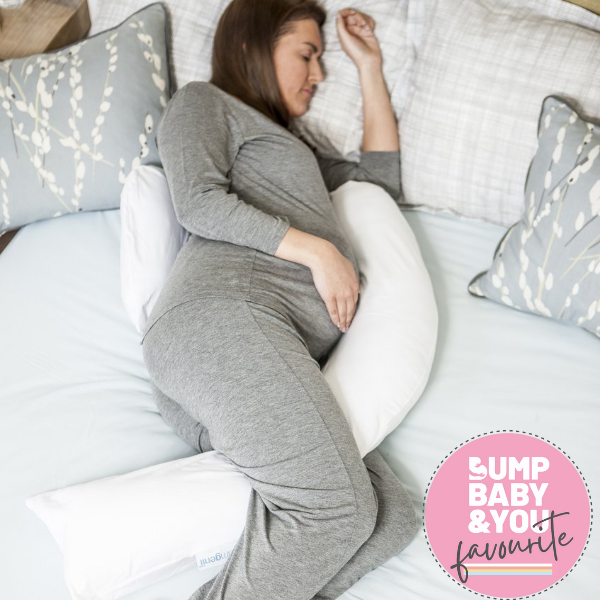 Price: Around £36
What you need to know:
It might look like a giant question mark but this is one of the most versatile pregnancy pillows around

Great support for your back, hips and head
Best bits:
Designed to keep you on your left side for max blood flow between you and your baby

Removable and washable 100% cotton cover
Any downsides?
Doesn't stop you rolling onto your back

Some mums find the filling too soft
Shop: Dreamgenii Pregnancy Support and Feeding Pillow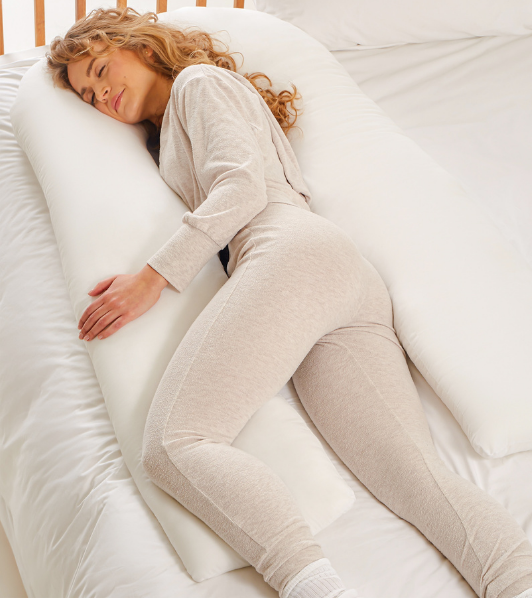 Price: Around £50
What you need to know:
Large full-body U-shaped maternity pillow offers support whatever your body shape and however you sleep
Best bits:
Made with hypoallergenic material and a washable cover

Doubles up as a nursing pillow
Any downsides?
A pricier option and can be tricky if you have a small bed
Shop: Kally U-Shaped Pregnancy Pillow*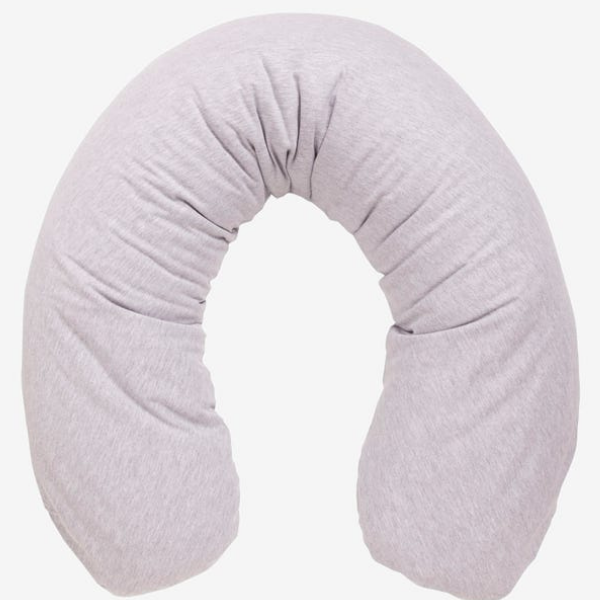 Price: Around £39
What you need to know:
If you love bean bags then this is the pregnancy pillow for you, moulds to your body
Best bits:
Doubles up as a back support and with an add on becomes a baby rest

Great for feeding
Any downsides?
Can feel quite firm compared to normal pillows
Shop: JoJo Maman Bébé Microbean maternity sleep pillow*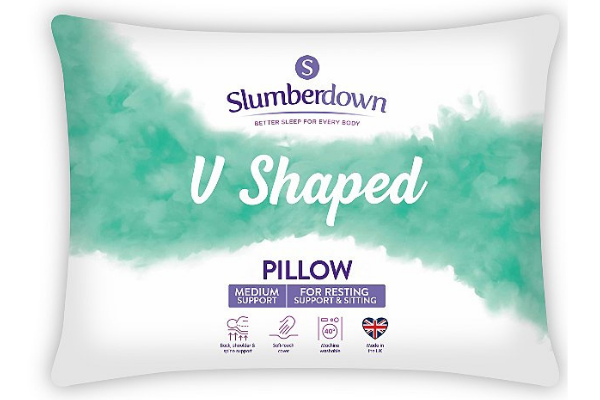 Price: Around £10
What you need to know:
Affordable v-shape pillow option if you want basic support and propping up
Best bits:
You can find these in most supermarkets

Great if you're on a budget
Any downsides?
No washable cover included but you can chuck the whole thing in the machine
Shop: Slumberdown V-Shape Pillow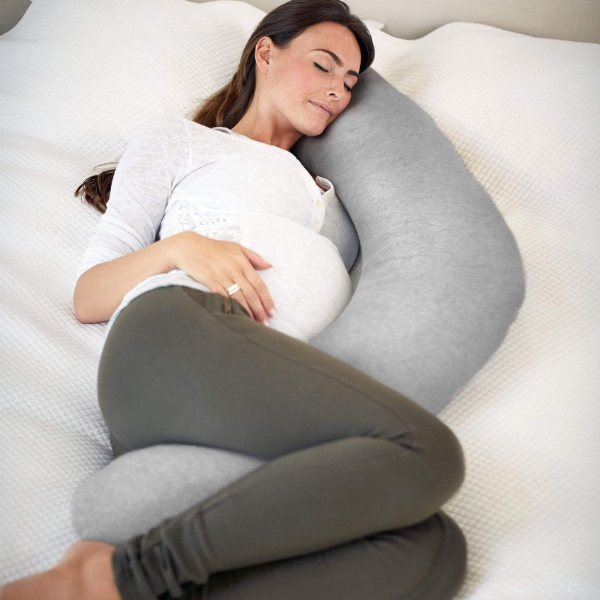 Price: Around £39
What you need to know:
A compact, narrow full body pillow that moulds to your body
Best bits:
Super soft fabric

Washable cover

Great for sleeping and feeding support
Any downsides?
It's a giant boomerang so not easy to hide out of sight
Shop: Mamas & Papas Pregnancy & Nursing Pillow*
Pregnant or new mum and want some help or support? Download the official Bump, Baby & You app.
Want the lowdown on some other top baby products?
Favourite Finds
If you like this product, you might be interested in these too!