It can be super difficult to find maternity clothes that offer both comfort and style when you're pregnant – I remember this all too well!
I've been having a browse for the best fashion options for expectant mummies, here are my favourite pieces to help you feel glowing, glamorous and gorgeous!
Dresses
The Best Dress For a Photoshoot…
Looking for a gorgeous dress for an event, your baby shower, or for a maternity photoshoot? I LOVE this white maxi dress, I think it makes this mama look so radiant. It would look lush with a flower garland crown and simple sandals.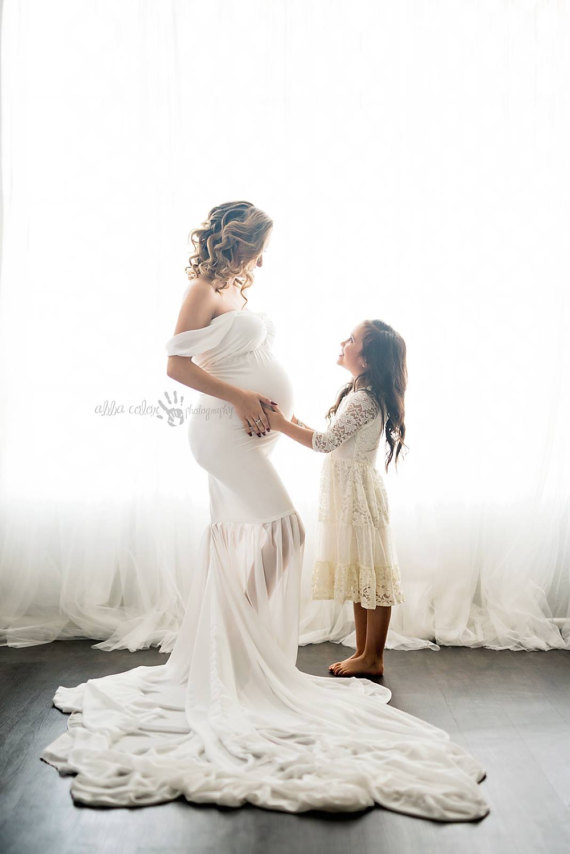 You can find it here at MiiEstilo*.
The Best Casual Dress…
This swallow print swing dress also doubles as a nursing-friendly dress! The colours and pattern are so feminine & pretty, how adorable! It could be worn with leggings or tights for cooler weather, paired with a blazer or cardigan, and would look good with flats, heels, or ankle boots – so versatile!
You can find it here at HappyMamaClothing*.
The Best Dress For Lunch With Friends…

Awwww, how stunning does this expectant mama look?! This dress really does tick all boxes, and can be dressed up or down depending on your plans. Lush!
You can find it here at HappyMamaClothing*.
---
Gowns
For those first photographs in labour and with your newborn, why not invest in a pretty gown/robe?
The Best Gown For Photos…
I'm in love with this floral gown; it's super elegant and flattering, plus it's designed to be breastfeeding friendly.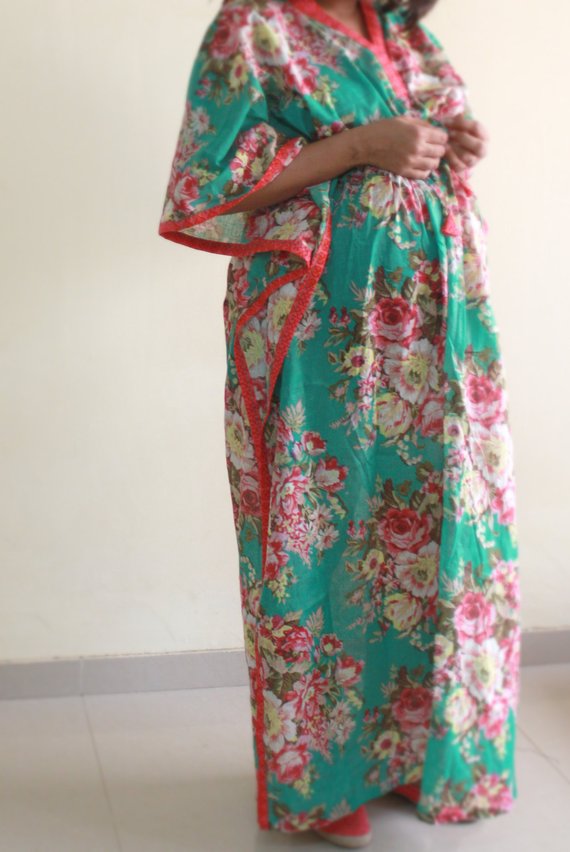 You can find it here at comfymommy*.
The Best Gown For Relaxing…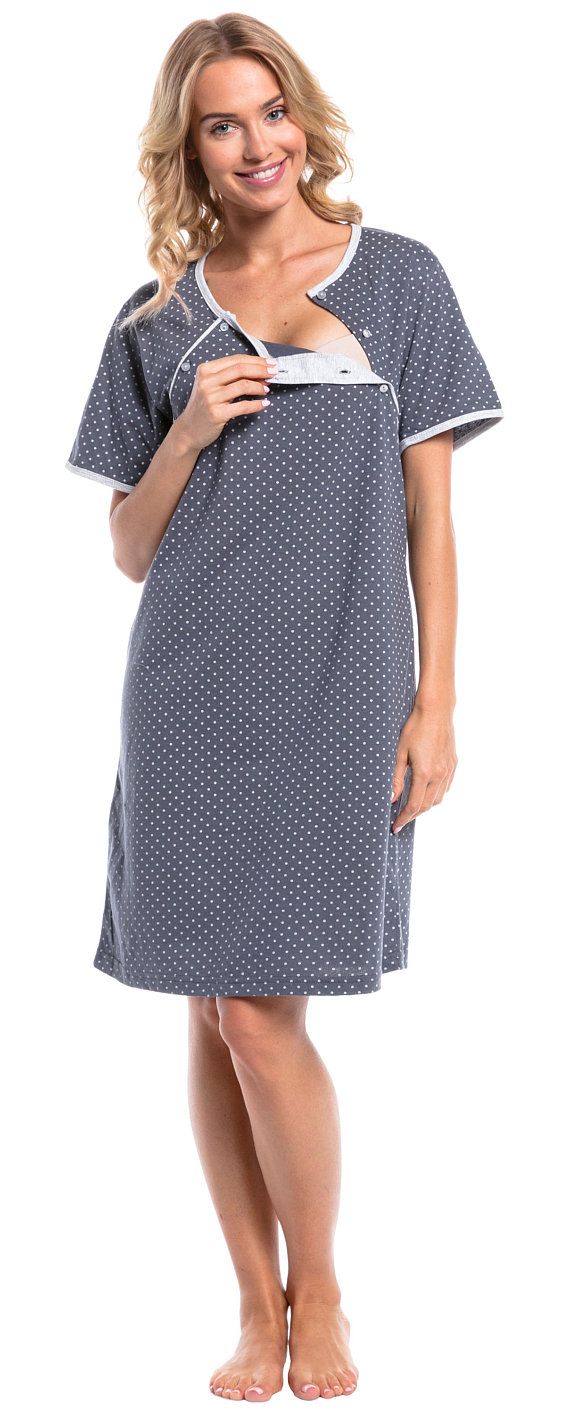 This polka dot hospital gown is simple yet chic, and has breastfeeding access for your newborn too. Fabulous!
You can find it here at HappyMamaClothing*.
The Best Gown For Keeping Cool…
This retro floral gown is so cute, and comes in super soft, breathable 100% cotton!
You can find it here at modmum*.
---
Nightwear
Because every pregnant mama needs to sleep in comfort, or breastfeed without hassle!
The Best Nightie For Simplicity & Comfort…
This simple striped nightie is perfect; reviews laud it as super comfortable, plus easy for feeding.
You can find it here at HappyMamaClothing*.
The Best Nightwear Set For Loafing Around The House In Style…

This vibrant pyjama set could double as a rather smart lounge set for chilling in the house during those tiring early days! I love the hareem-style bottoms too, they look spacious and comfortable. This set certainly beats the tatty, stained trackies I survived in!
You can find them here at Stylishmamas*.
---
Funny T-Shirts
Last but not least, it's well worth using your pregnancy as an opportunity to get some hilarious comedic t-shirts!
The Best T-Shirt For Casual Jeans & Flats…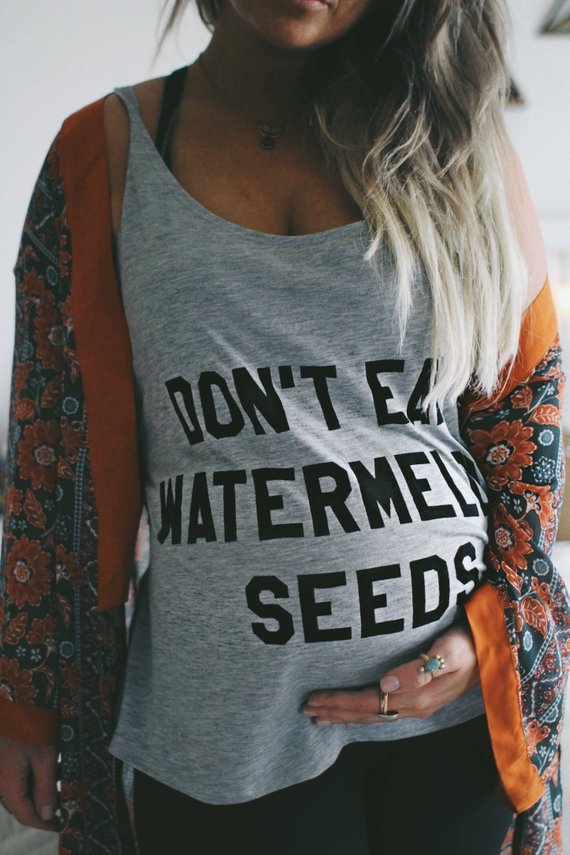 'Don't eat watermelon seeds'… perfect for your blooming bump, particularly if it's melon shaped!
You can find it here at pebbyforevee*.
The Best Vest For Maternity Yoga & Pilates Sessions…
This would look perfect with leggings or yoga pants!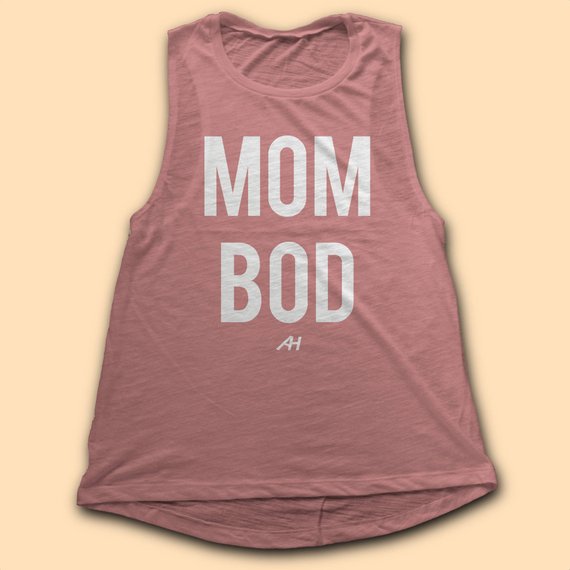 I love this 'mom bod' vest! It's perfect for pregnancy yoga, pilates, and other fitness classes for expectant mamas.
You can find it at AllHustleApparel*.
The Best T-Shirts For a Giggle!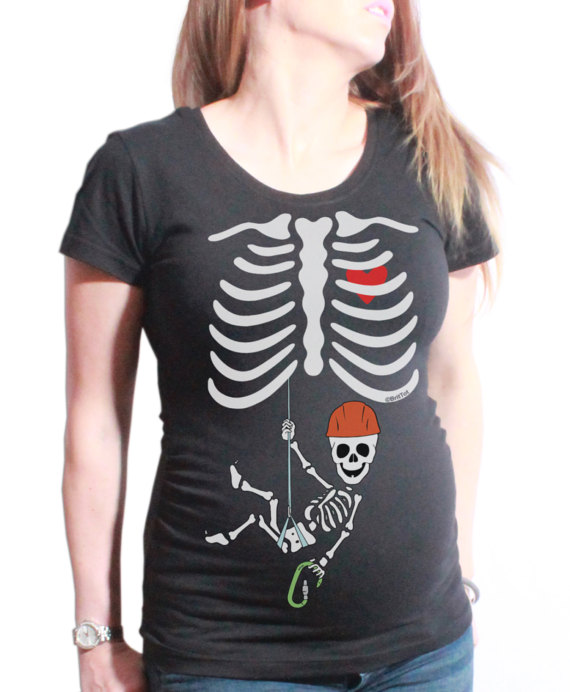 Haha, this x-ray comedy t-shirt is funny and cute at the same time! It would look great with basic jeans and a pair of converse for casual days out.
You can find it here at FreeWillShirts*.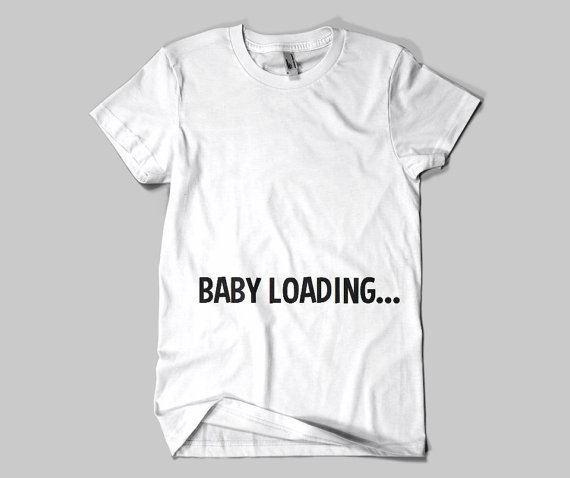 'Baby loading…' – this top is tongue-in-cheek, and will look quite smart with black leggings and a pair of pumps, or even a black bandeau midi skirt and ankle boots.
You can find it here at URBANTSHIRTSCOUK*.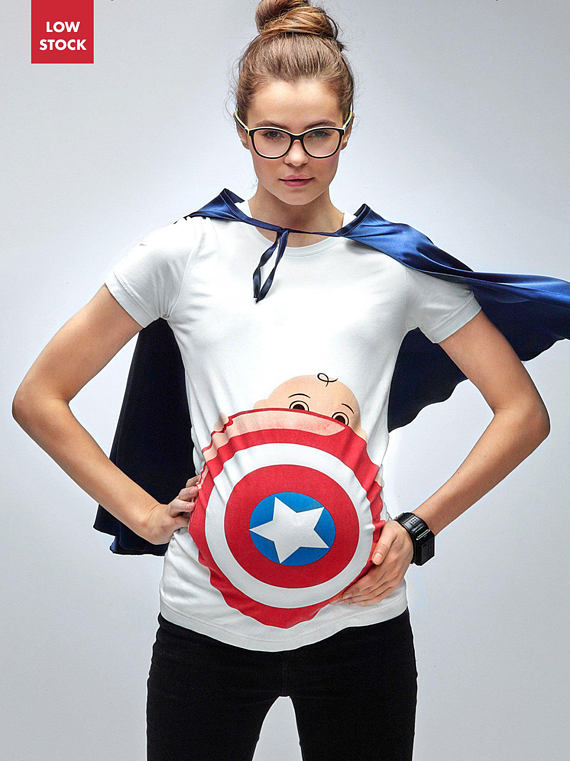 Captain America fans will LOVE this! Be quick as demand is high… This t-shirt would be perfect with black jeans and pumps in either red or blue!
You can find it here at Mamagamaworld*.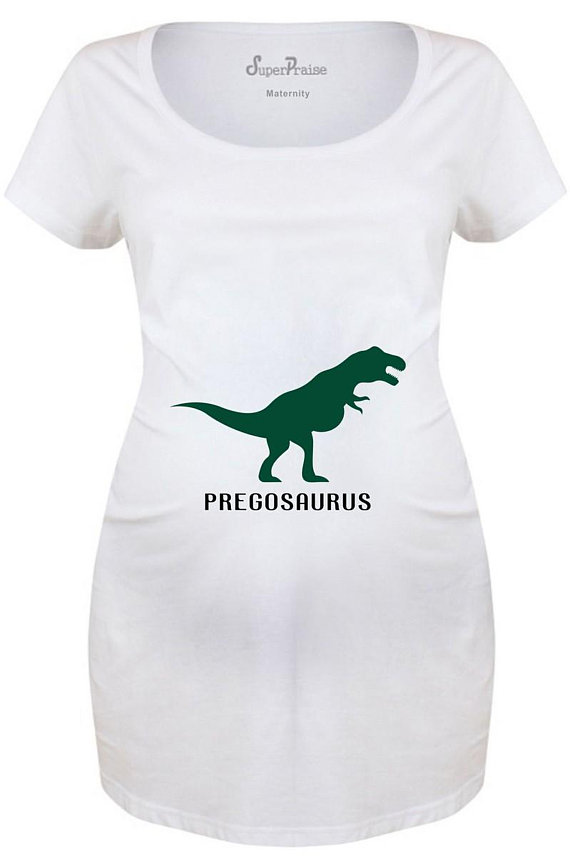 And finally… the 'pregosaurus' t-shirt! I could have done with one of these during my hormonal mood swings… Definitely perfect for casual wear with comfortable leggings, because comfort is so important for any pregosaurus rex!
You can find it here at SuperFavor*.
---
Which item of clothing is your favourite? Tell us in the comments!
Love from Team BBY! Xx
Favourite Finds
If you like this product, you might be interested in these too!