For everyday low prices, Boori are the place to go.
Loved by celebrities, inspired and crafted by nature, focused on caring by nature, the sustainable brand Boori is a favourite of ours at Bump, Baby & You. Their gorgeous selection of children's furniture and accessories could be just what you need for a stunning nursery or playroom for your children, and from the 1st of August, you can enjoy their everyday low prices - from cots to beds, exciting learning toys to essential storage, everything is beautiful. These everyday low prices will bring Boori's RRP's down to their lowest ever to help mummies and daddies during the cost of living crunch.
We really adore how Boori puts a contemporary twist on classic designs, meaning that their products will fit in with so many different decorative schemes and styles. With sustainable FSC-certified wood used, nursery-friendly paint finishes, and a huge emphasis on sustainability, Boori really put a huge amount of love and thought into their products.
Check out our favourite finds at Boori below...
Cots at Boori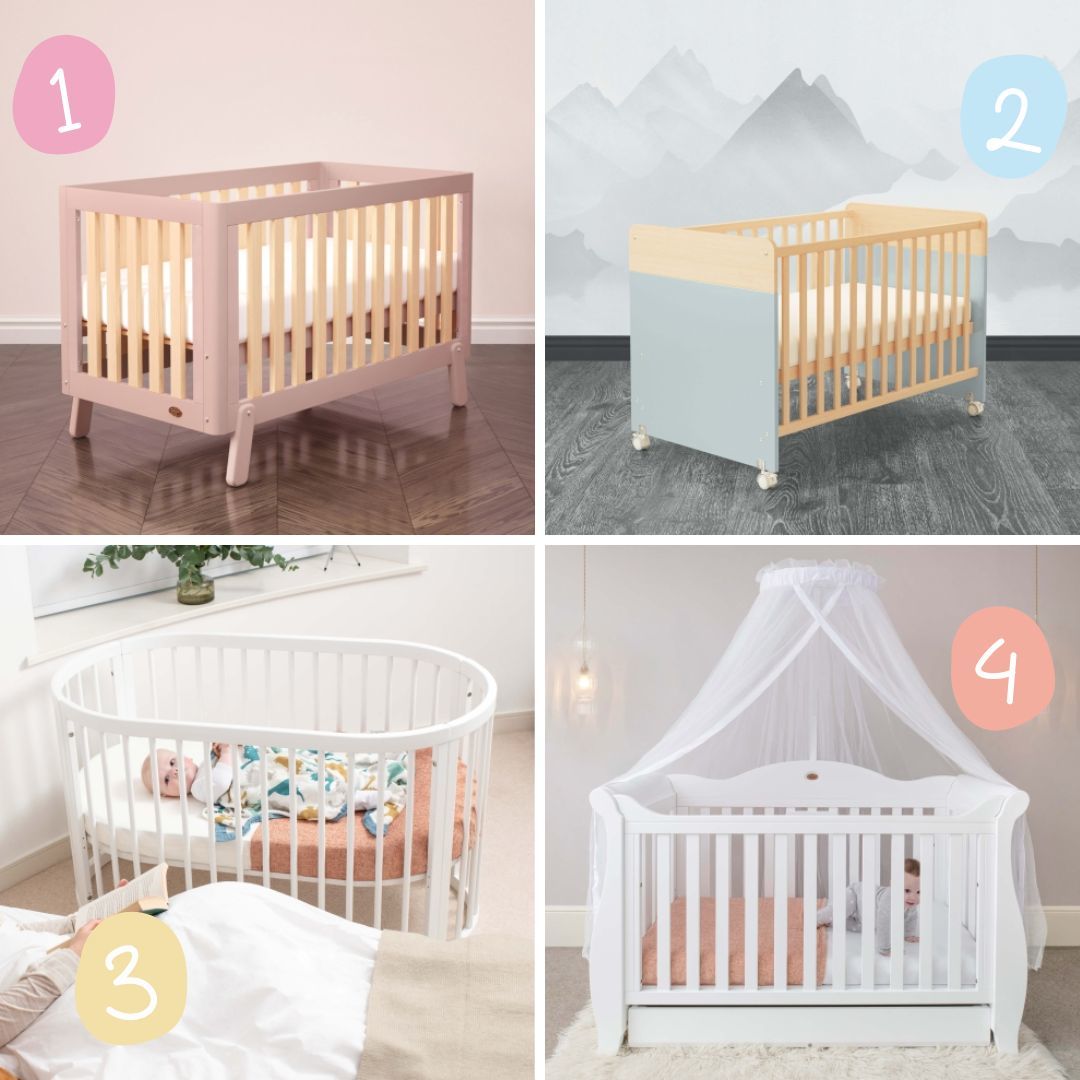 There are so many gorgeous cots at Boori - it was so hard to pick our favourites!
This beautifully simple Turin Cot Bed in Cherry & Almond is also available in other shades, giving you plenty of choice - it's also versatile as it can transform in different stages to a toddler bed! For smaller spaces, the Neat Compact Cot is a great find.
Oval cots are becoming more in-style, we've noticed, and this White Oasis Cot with Mattress is also available in beech and pebble. Finally, this absolutely stunning White Sleigh Royale Cot Bed truly is something special, there's something very regal about it.
Beds at Boori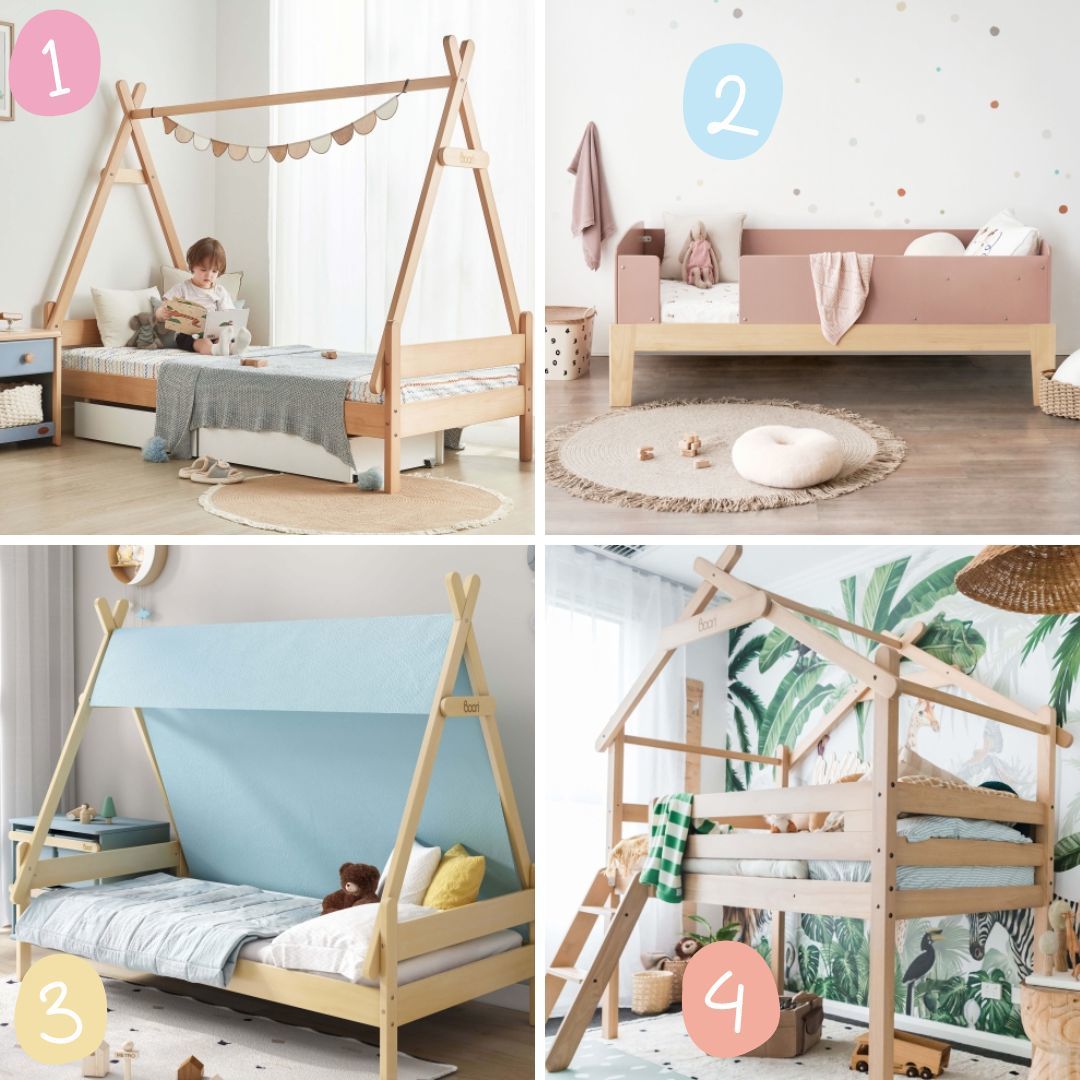 We can see kids everywhere being overjoyed by this incredible Forest Teepee Single Bed - you could customise it with bunting of your own choice. The Teepee roof component can also be removed easily if you ever move house. You can also get this wonderful bed with a canopy - available in cherry and blueberry.
The Natty Guarded Single Bed is ideal for toddlers who may still be prone to falling out of bed, and comes in three colours - cherry, blueberry and barley. Finally, for something seriously magical, how about the Forest Teepee Single Loft Bed with Tent Canopy? You can get this in cherry and blueberry shades.
Toys at Boori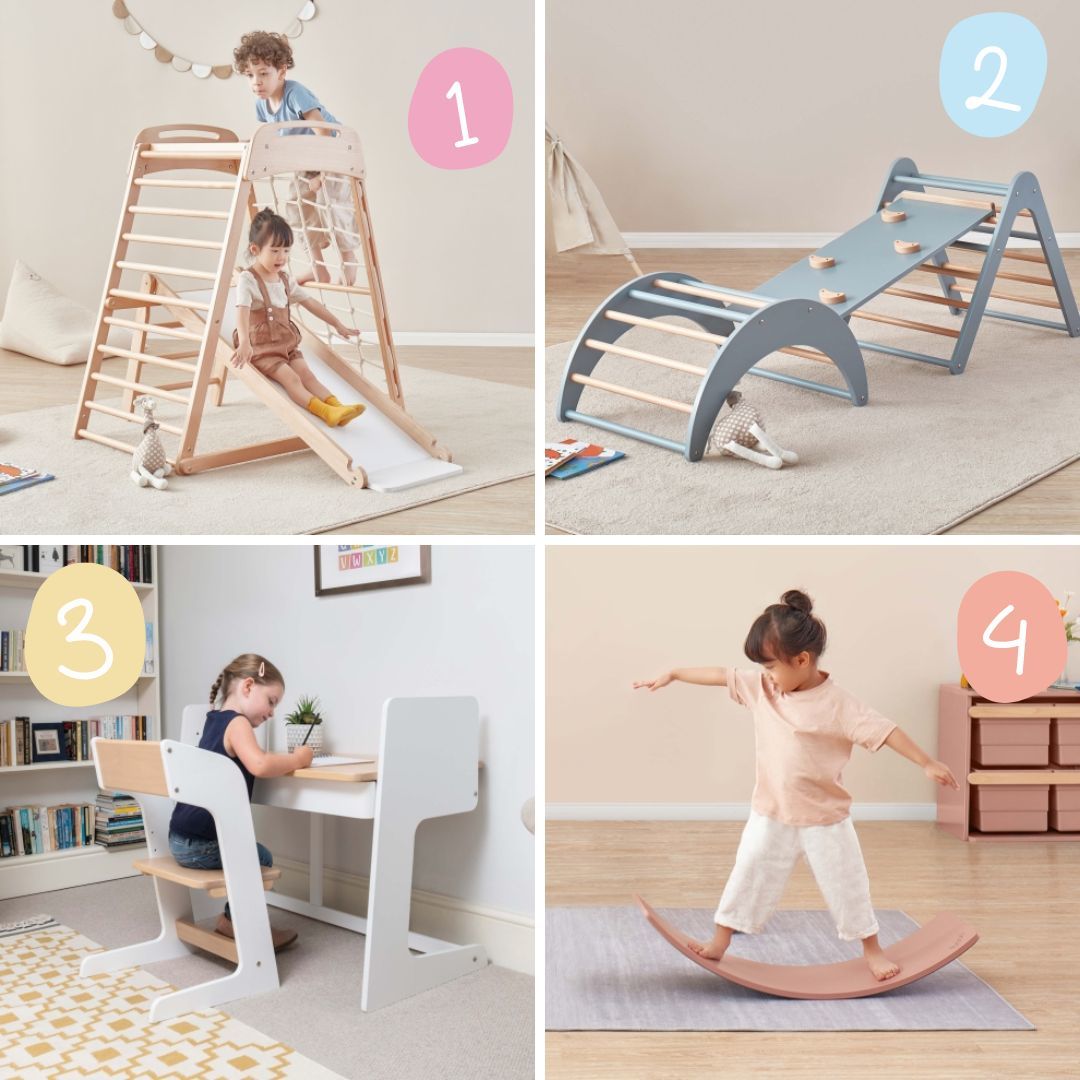 Natural toys are great for child development as well as being tonnes of fun, and Boori certainly deliver well when it comes to their toy selection! With everyday low prices, these are fantastic deals.
This Thetis Activity Mini Gym For Kids is AMAZING and we're so keen to get one - this could be a wonderful birthday or Christmas gift. Many of the parents in our community love their mini gym sets as they're great for active, energetic kids as well as kids needing extra proprioceptive input for sensory reasons. We also love the Tidy Climbing 3 Piece Set for smaller children available in cherry, blueberry and barley. Another great developmental play toy is the trusty balance board; they're so simple, yet so versatile! The Tidy Balance Board is another excellent wooden toy find, worth every penny at the everday low prices at Boori.
Is your little one more of the artistic type? A fantastic desk just for them could be what you need. The Neat Study Desk is sturdy, stylish and height-adjustable for growing kids.
Storage at Boori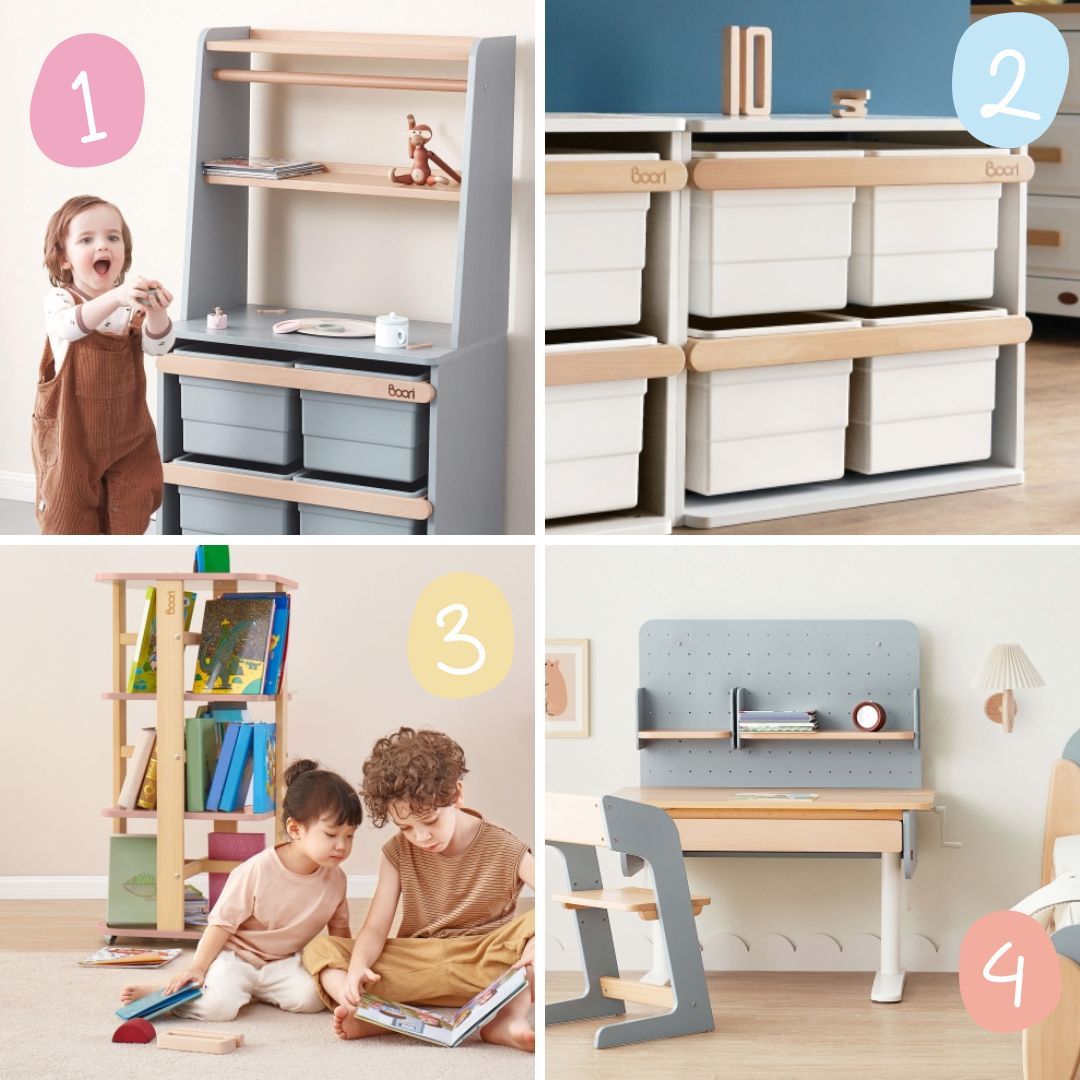 Storage needn't be boring, right? Boori injects some much-needed style into their storage department, with some very sleek yet effective storage solutions in their range.
This Tidy Toy Cabinet is available in barley, blueberry and cherry, and includes four storage tubs to hide away loose toys, books and other accessories. Made with sustainable solid wood, this cabinet is built to last and is made in conjunction with the Tidy Toy Cabinet Shelf, adding some extra style and space to your storage cabinet.
For your little bookworm, this Tidy Rotating Bookshelf seriously took our fancy; how useful is it to be able to access books so easily without digging through shelves and book nooks?! We also adore the Pegboard Bookshelf Hutch; it works with the Boori Ergonomic Desk, and will give your little one extra storage for their arts and crafts supplies as well as customising potential with the peg board.
Our verdict...
We're huge fans of Boori here at Bump, Baby & You. It can be so tricky to find nursery furniture and wooden toys that balance sustainability, style and quality, and with Boori you get extremely good value for money. These gorgeous pieces will last for years, and are contemporary enough to fit in with your decor no matter how you change it up, saving you money long term too. These everyday low prices are unmissable - we hope you find something you love!
**Advertorial content - written in paid partnership with Boori**
Affiliate links are marked with an *
Other articles you may love...
Favourite Finds
If you like this product, you might be interested in these too!