It's time to swing into summer with your very own swing seat!
There are so many beautiful designs and styles to choose from – they'll be an absolute joy to lay back and relax in whilst you swing away your worries in the sunshine… you can even use some of these stunning swing seats indoors too.
From natural rattan to retro macrame, there's a swing seat to suit every taste, style and budget.
We love the boho vibes of the swinging garden seats – they're the perfect addition to a garden.
Here's our pick of the top ten swinging chairs for this summer:
1. Hammock Chair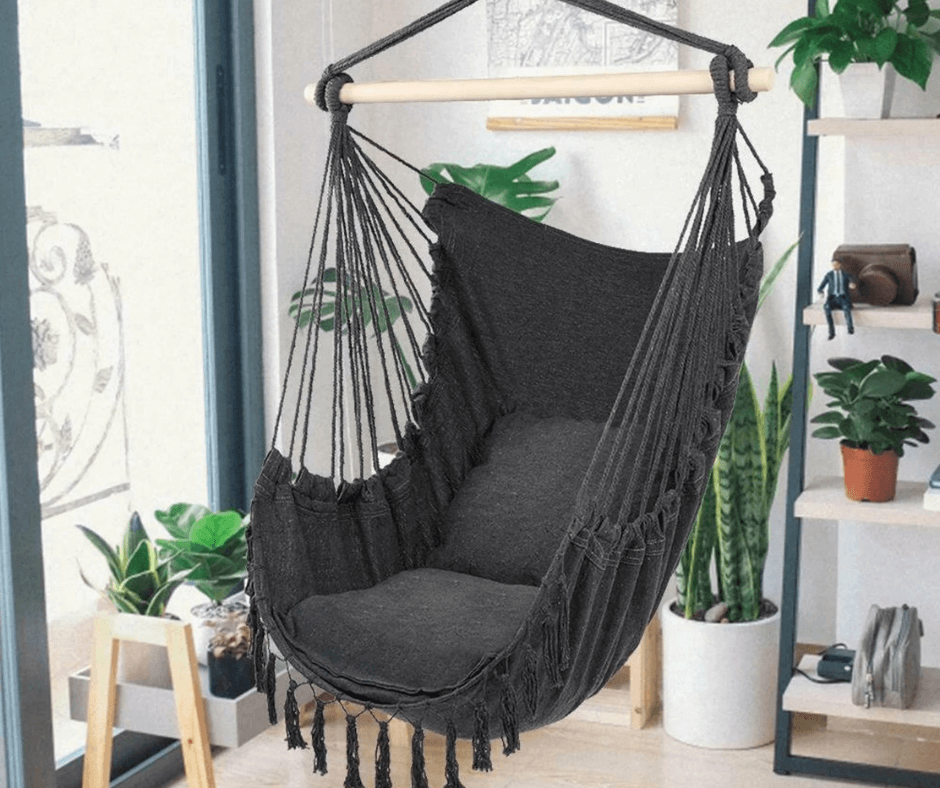 Enjoy this hanging hammock chair. Take a break from the hectic pace of life and relieve stress. Stop everything. Pause and reflect. You will notice things not previously noticed. Sights, sounds, birds, the rustle of wind through the trees, all observed from a different perspective. The effect is therapeutically calming and serene.
2. Outdoor Swing Chair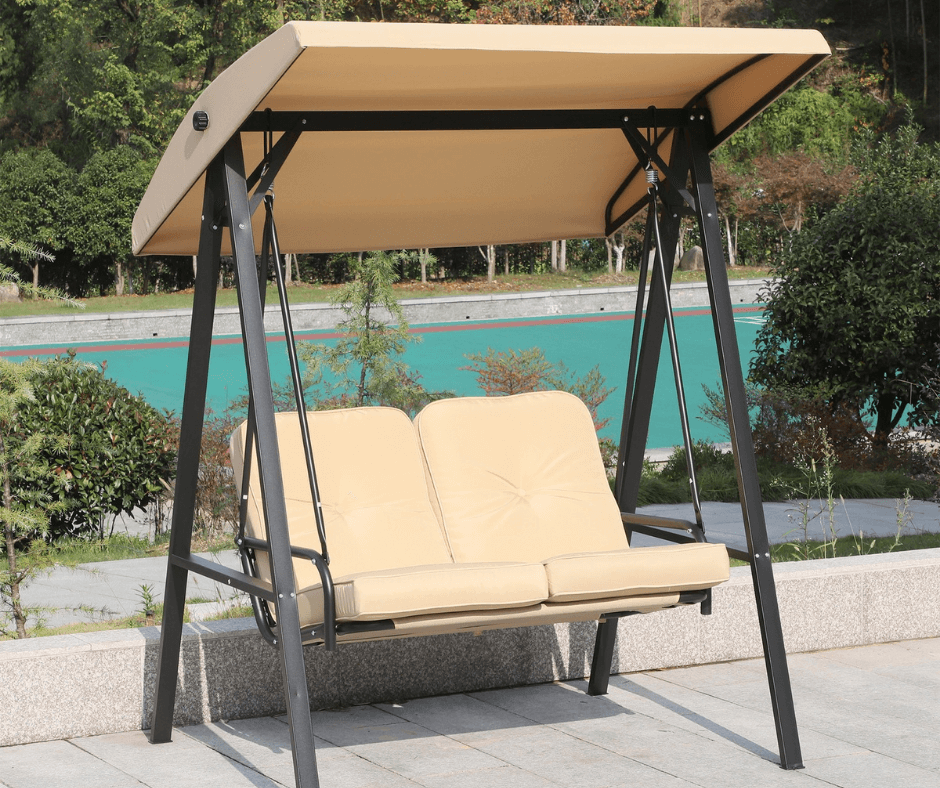 Let this swing chair, from Outsunny, transform your garden into a relaxing haven this season and beyond. The two-seater size is perfect for relaxing by yourself or with a friend. The powder-coated steel frame is solid and sturdy and the top is fitted with an adjustable canopy - keeping you protected at different angles for use all day long.
3. Patio Swing Chair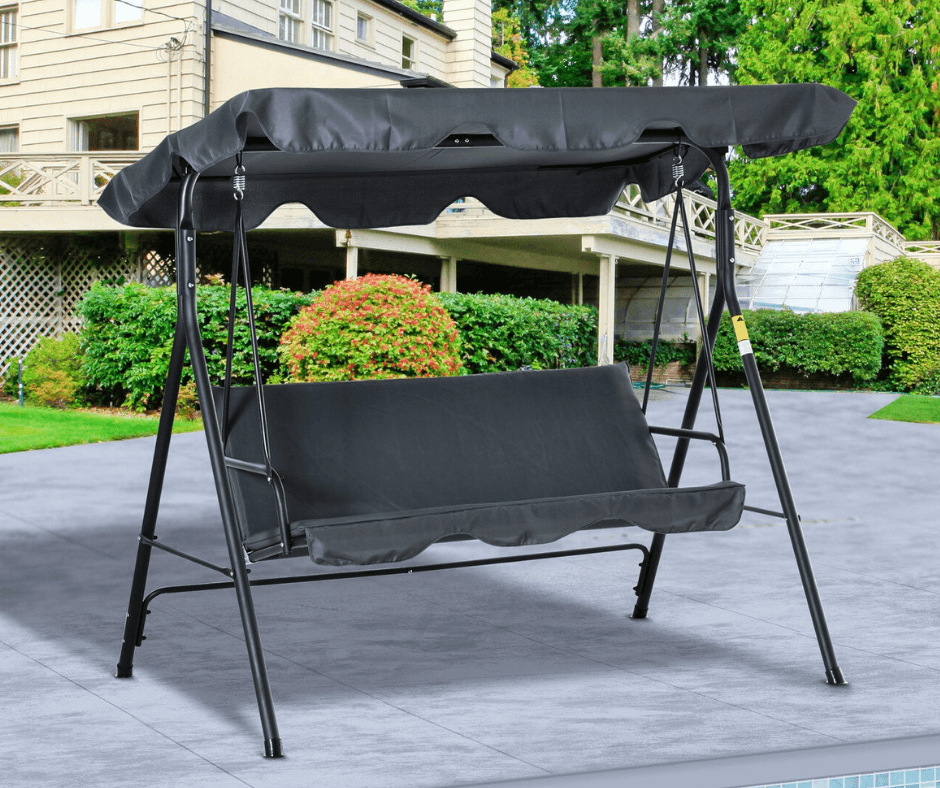 This Outsunny three person patio swing chair is the ultimate for relaxation in the comfort of your outdoor living area. It has a modern design that will be an ideal addition to any outdoor living space and a better way to socialize with friends.
4. Tassel Hammock Chair
5. Wooden Porch Swing Chair
6. Three Seat Swing Chair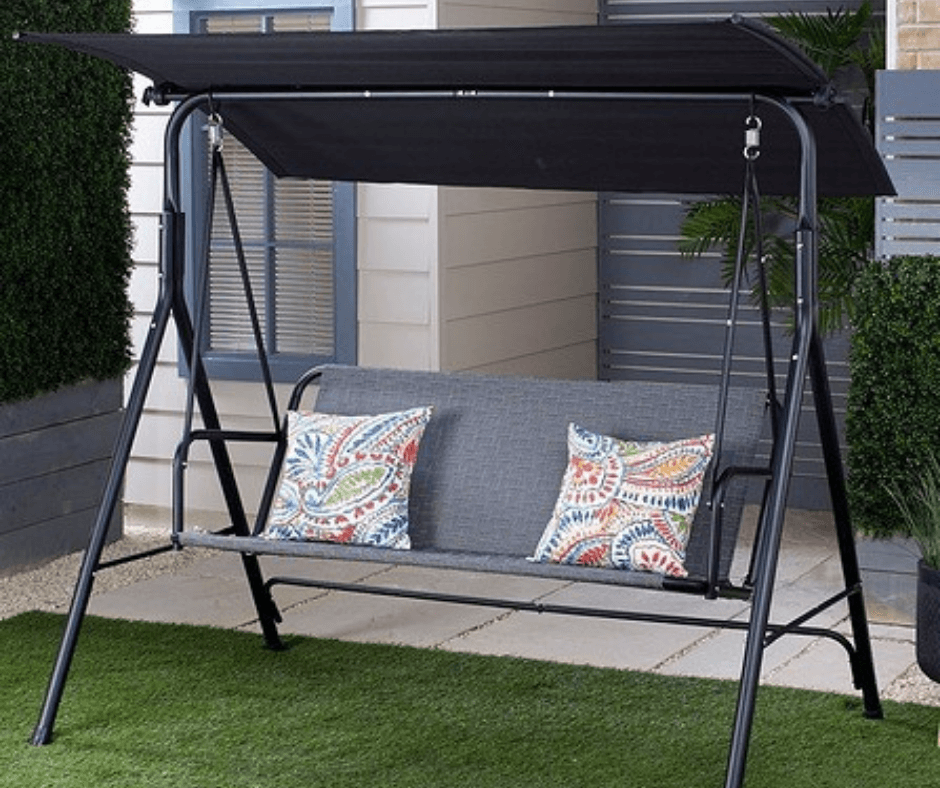 This will make a great addition to the garden. Great to have when entertaining with a summer BBQ!
7. Macrame Hanging Chair
8. Milan Double Hanging Chair
9. Porto 3 Sweater Swing
10. Malaga 3 Sweater Swing
Which of these swinging garden seats are your favourite? Will you be investing in a swing seat this summer?
All affiliate links are marked with an *
---
If you like these we think you need to see all of these:
Favourite Finds
If you like this product, you might be interested in these too!