What better way to cool down on a hot summer day than with these AWESOME yard sprinklers?!
We've made sure to add a little bit for everyone in our favourite fans – rawrsome dinosaurs, scary monsters, our favourite safari animals, magical unicorns and beautiful rainbows!
Giant Unicorn Inflatable Sprinkler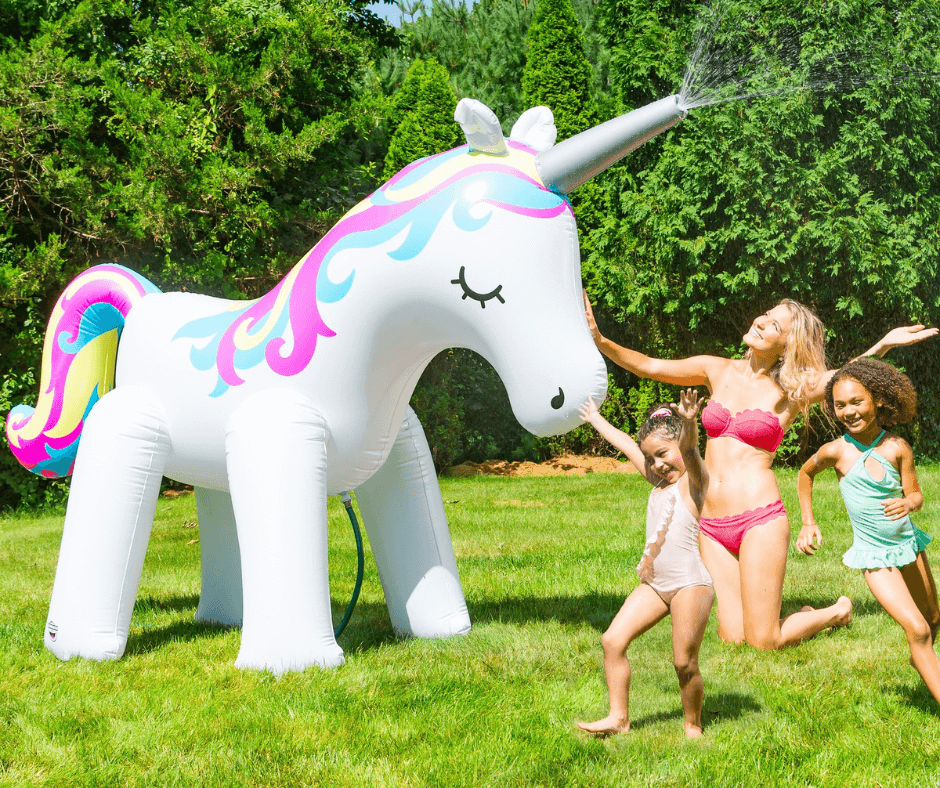 Enjoy some summer fun with this 6ft tall giant inflatable inicorn sprinkler! The kids will absolutely love this! It comes with a universal hose adapter so it can connect to any hose. Size: W86cm H254cm D203cm. Suitable for ages 4+
Rainbow Infaltable Sprinkler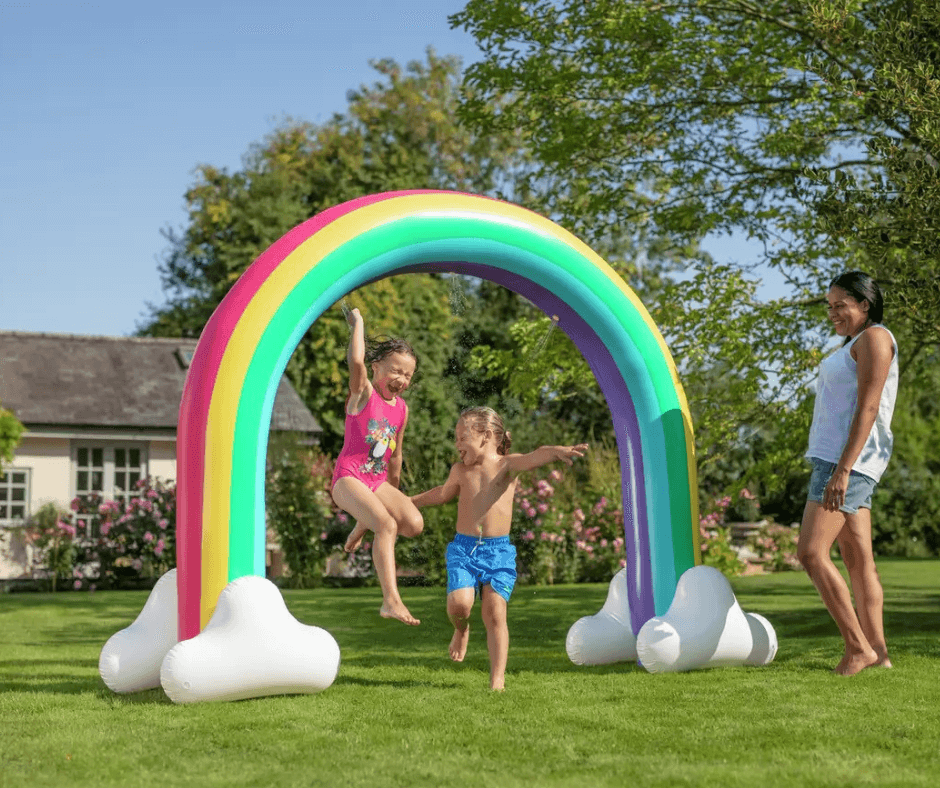 Take a refreshing journey under the rainbow and add a sprinkle of magic to your outside playtime. This inflatable sprinkler stands at more than 6ft tall, and the built-in water sprayer connects to a standard garden hose for the ultimate convenience. Fill the base with water and watch as the sprayer stands on its own. Size H190cm W25cm D79cm. For ages 3+
Giant Elephant Inflatable Sprinkler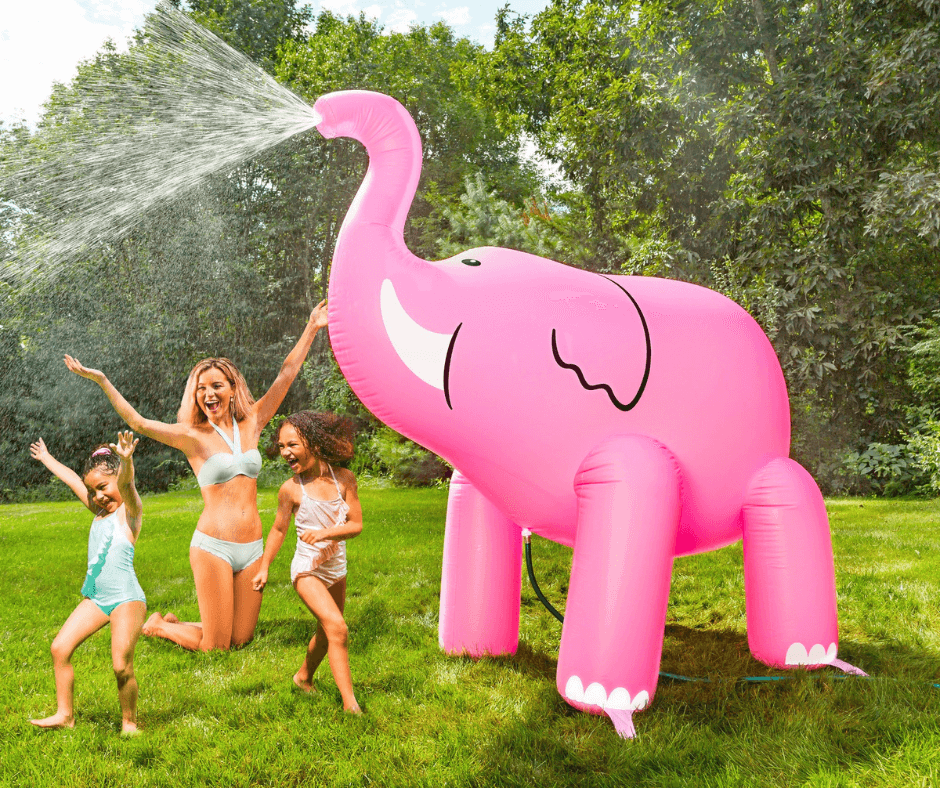 The best way to keep cool this summer! The 6ft tall elephant is a great addition to any garden this summer. Size: W99cm H188cm D203cm. For ages 4+
Giant Giraffe Inflatable Sprinkler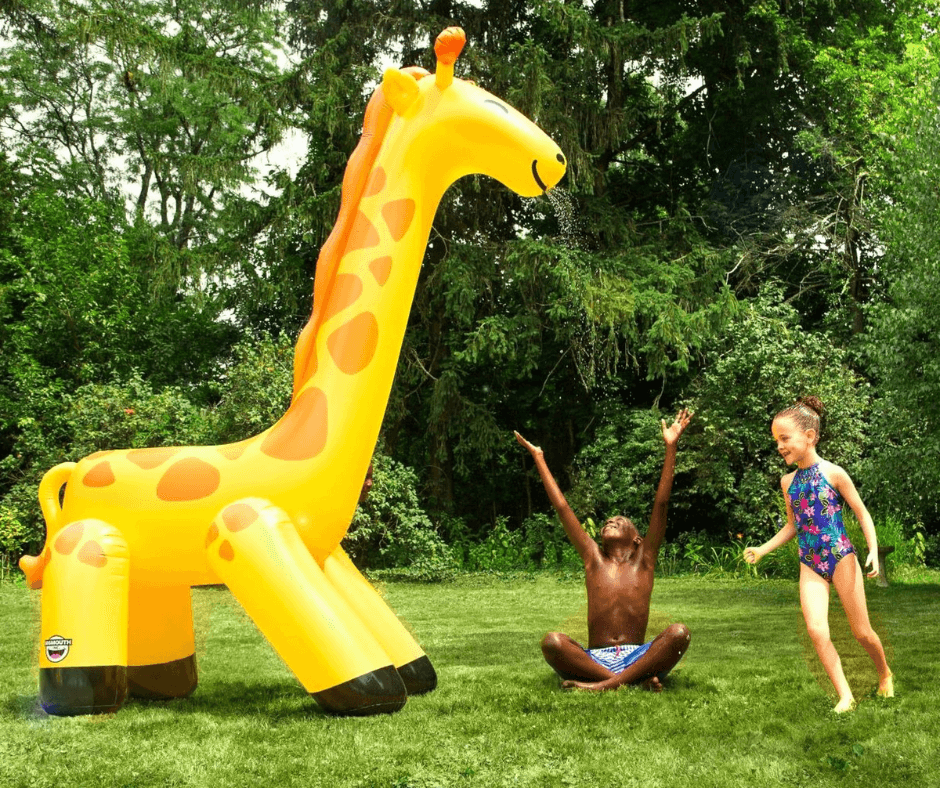 The kids will have so much fun with this 10ft tall giraffe this summer! A bit of water fun is always a winner on a hot sunny day. Comes with a universale hose adapter and a repair kit! Size: W95cm H222cm D280cm. Suitable for ages 4+
Giant Monster Inflatable Sprinkler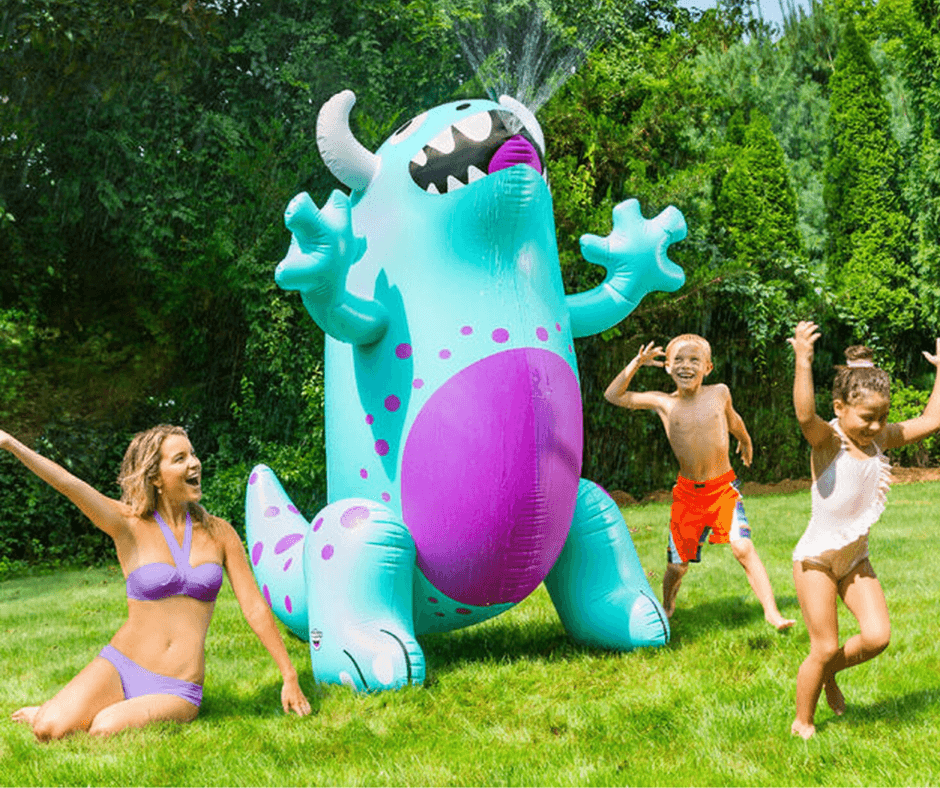 Super simple to use, just inflate it and connect a standard garden hose. Turn on the water and voila, water sprays out of the monster's mouth and onto a bunch of happy people. The inflatable design also means that it's lightweight, easy to move, and deflates for compact storage in the offseason. Size: W116cm H216cm D203cm. Suitable for ages 4+
Inflatable Dinosaur Water Sprayer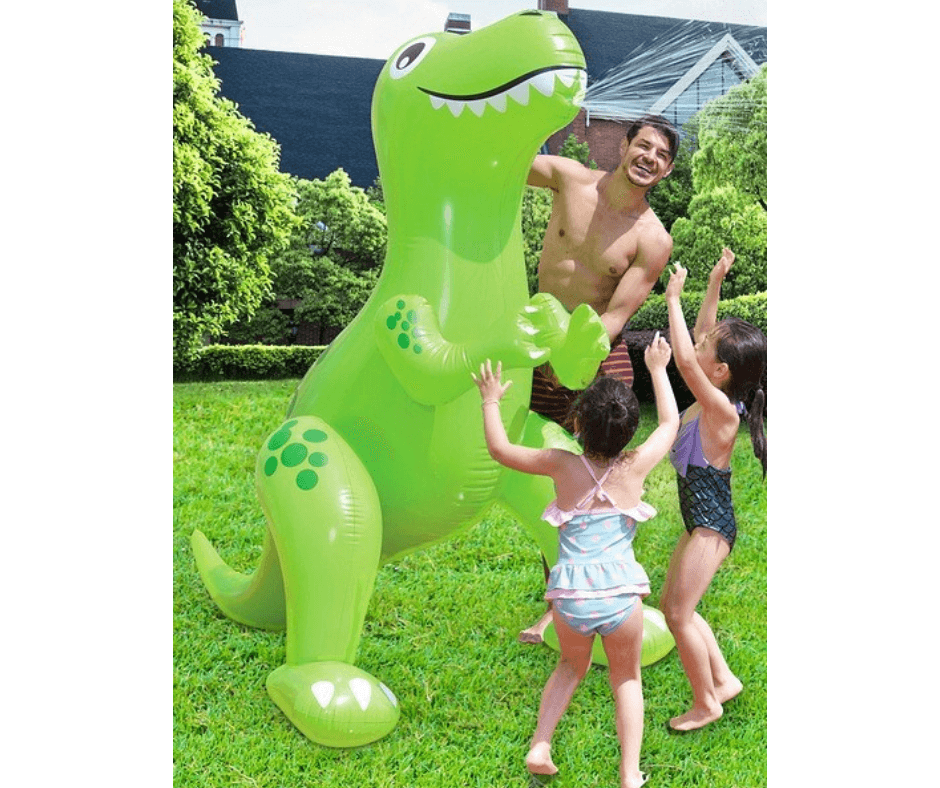 Little dinosaur fans will be over the moon with this giant inflatable sprinkler! So much fun to be had this summer with it. Size: H2m W1.25m D1.8m. Suitable for ages 3+
Affiliate links are marked with an *
If you liked this you might like...
Favourite Finds
If you like this product, you might be interested in these too!