G
AWOOF WOOF! If you have a little one who is obsessed with Hey Duggee then you need to check out these favourite finds…
They'll have you earning your badge for the best Mummy or Daddy, ever!
Hey Duggee Clothing
---
ACCESSORIES
---
Hey Duggee Backpacks
Hey Duggee Lunchbox, Bottle and Snack Pot
Hey Duggee Wellies & Umbrella
Get the wellies HERE*
Get the umbrella HERE*
Hey Duggee Reins Backpack
---
Bedding Sets
---
Ahhh these bedding sets are perfect for your little fan – we're sure they'll love earning their bedtime badge!
Hey Duggee Reversible Bedding
Duggee Hugs Reversible Bedding
---
DECOR
---
---
TOYS & BOOKS
---
Duggee Croquet Set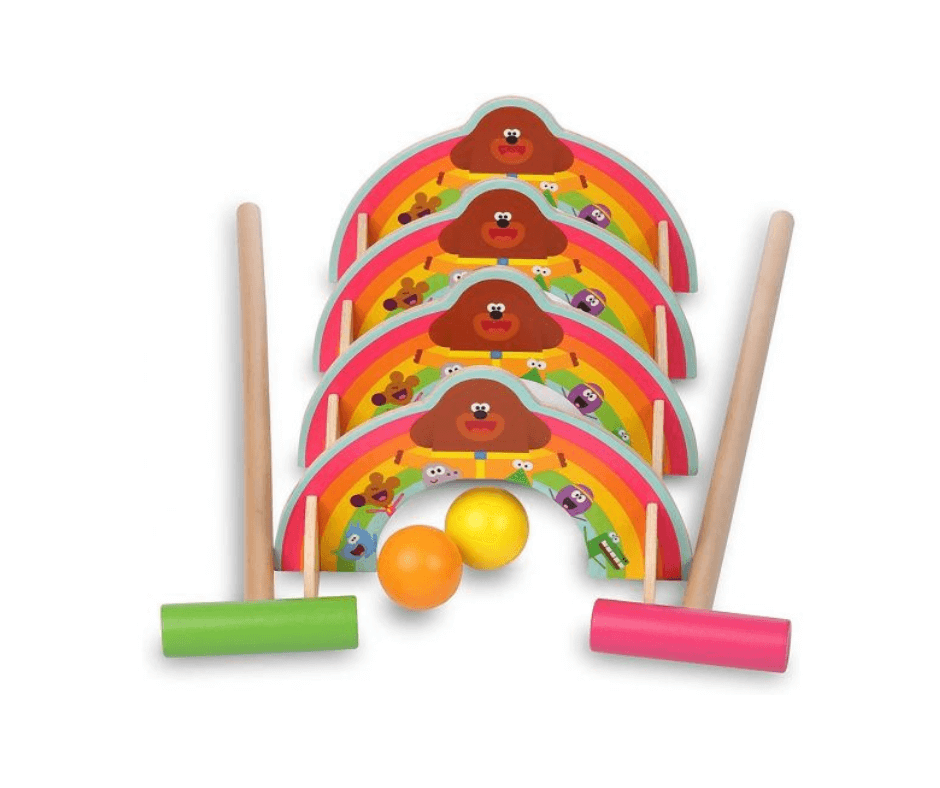 Singing Sticky Sticky Stick Stick Toy
Hey Duggee Flip and Learn Phone
Hey Duggee Skittle Set
Wow – how cool are these Duggee toys? We love the learning tablet and the clock – such a fun way to learn about shapes, numbers, colours and time!
---
All affiliate links are marked with an *
Favourite Finds
If you like this product, you might be interested in these too!