Sand and Water play is a great way for your little one to learn and explore.
It helps them improve their coordination skills, use their gross motor and cognitive skills, learn some basic maths principles, whilst also allowing them to show off their creative and artistic flair.
Here are our top 10 favourite tables:
1. Dolu Unicorn Sand and Water Table
2. Little Tikes Fountain Factory Water Table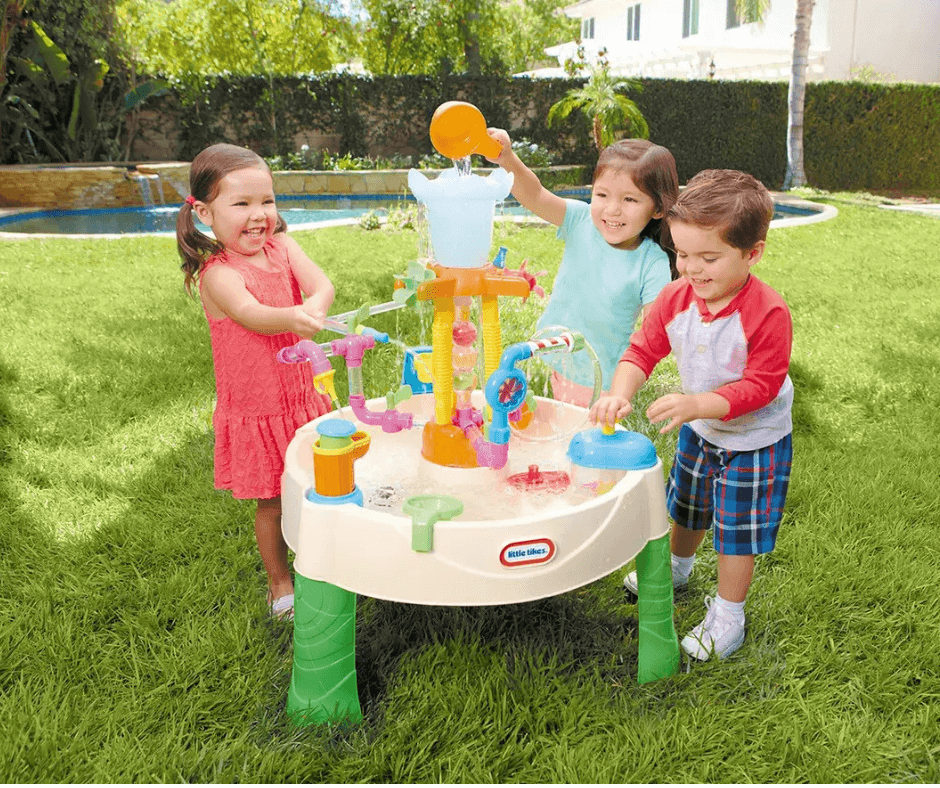 The little ones can learn so much with the Little Tikes Fountain Factory Water Table. Water runs through to fill the water tower which then flows to the fountains. Your little ones can move the plumbing pipes to a variety of places to be used with multiple faucets. The set comes with 3 accessories including a boat, water cup and a funnel. Perfect to be used either indoors or outdoors.
3. Chad Valley Sand and Water Pit
4. Little Tikes Fun Zone Battle Splash Water Table
5. Early Learning Centre Sand and Water Table
6. Plum Surfside Sand and Water Wooden Picnic Table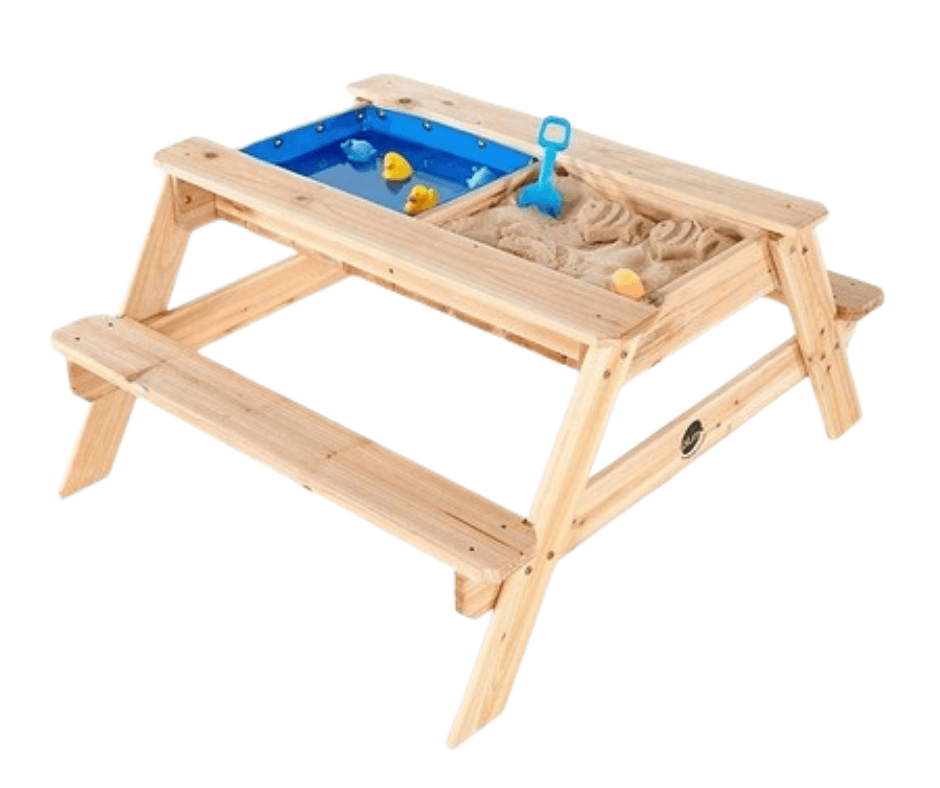 It can be used as a picnic table in the garden for outdoor eating or for drawing and playing games, lift up the centre wooden panel to find a sand pit and water compartment neatly contained within the base of the table - which will entertain your children for hours! Let their creativity run wild, digging, building, splashing and playing in the sand and water.
7. Step2 Splish Splash Seas Water Table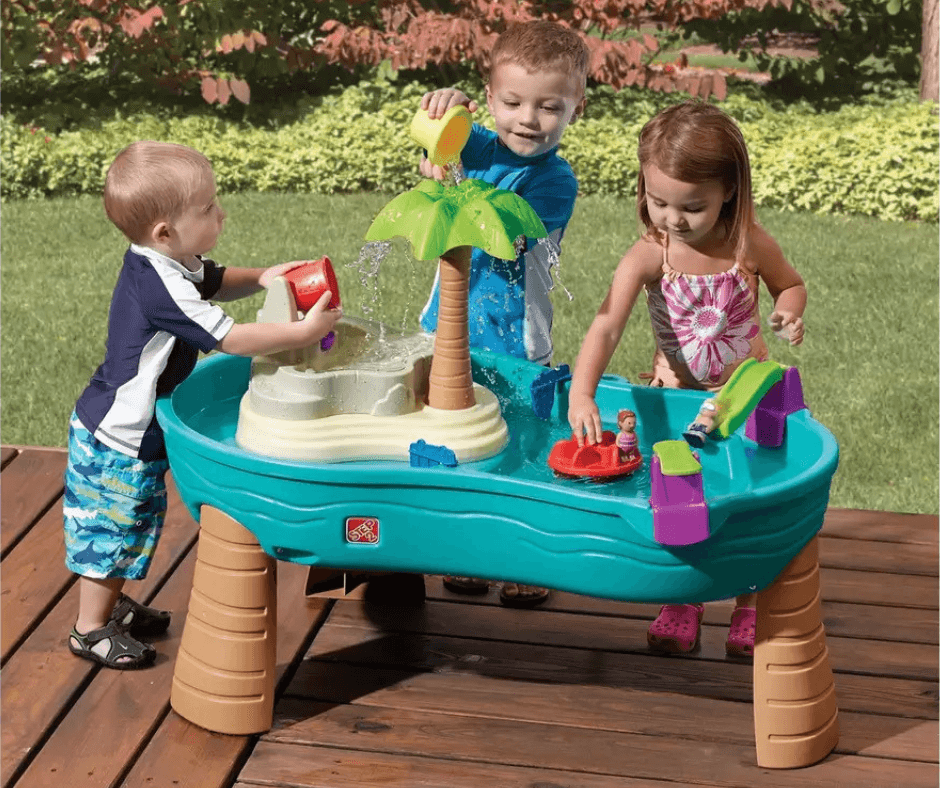 This Step2 Water Table provides little pirates with hours of outdoor play fun. This sensory activity table has plenty of splashtastic features and accessories that will enhance skills and encourage active imaginations. Elevated table height perfect for children and ideal size for multiple kids to play together.
8. Little Tikes Sand and Water Table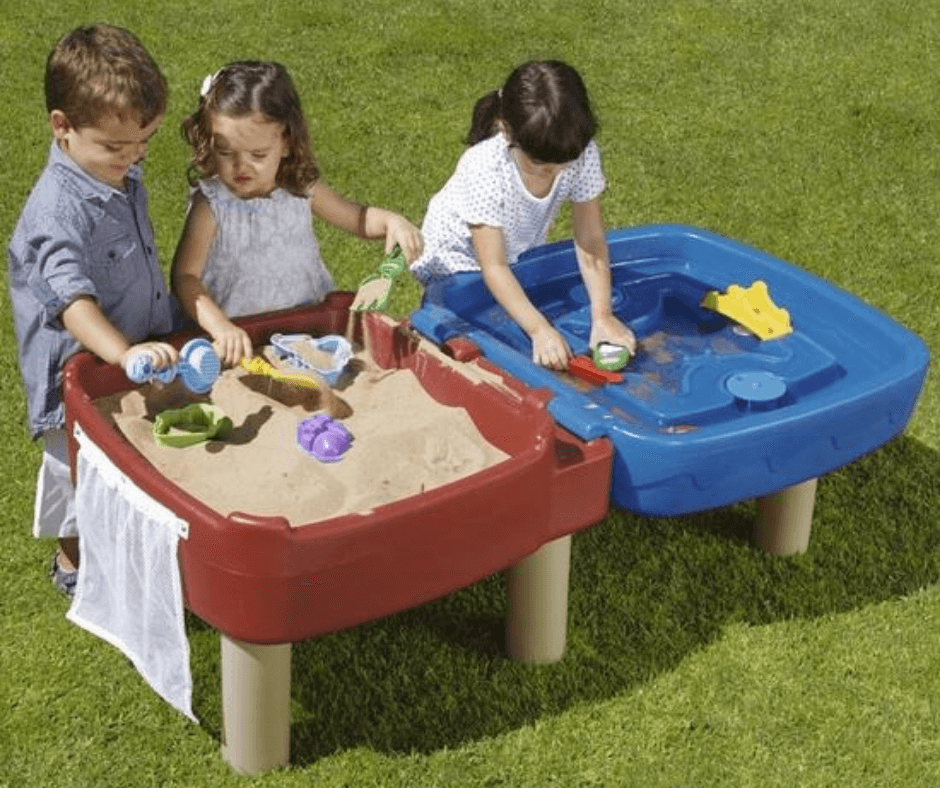 The Little Tikes Sand and Water Table is a great way to keep the kids entertained. It features 2 troughs, giving you the choice of filling one with sand and one with water – or fill both with sand or water. There's also a bridge and gate between the 2 sections for additional play fun. The Little Tikes Sand and Water Table also comes with a selection of tools and moulds, so your child can really enjoy getting absorbed in the fun. When the time comes for something different, the Little Tikes Sand and Water Table can be folded over to create a play table complete with handy holders for pens, crayons or a drink. Folding it up also makes is easier to store.
9. Little Tikes Wave Maker Water Table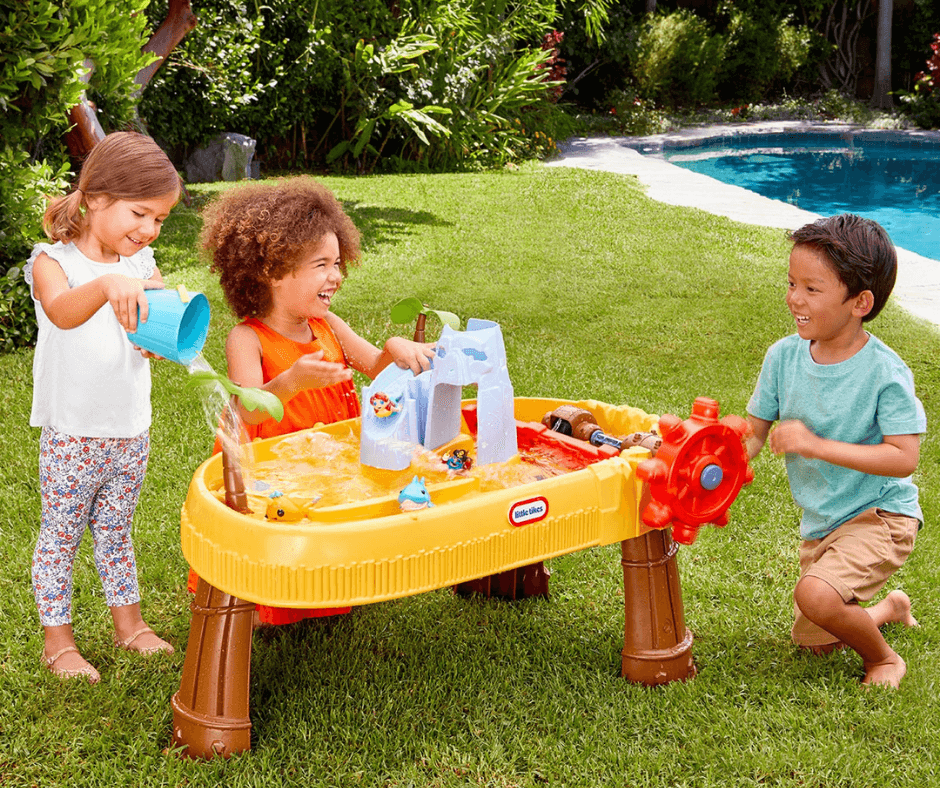 This Little Tikes Water Table is the only table that lets little ones get hands on. They can create wooshing waves with the easy-to-use crank for hours of fun and imaginative play. This island-themed table turns into a waterfall when they pour water from the top, and it also comes with a host of fun accessories including a mermaid, shark, narwhal, pirate and treasure to find!
10. Little Tikes Anchors Away Sand and Water Table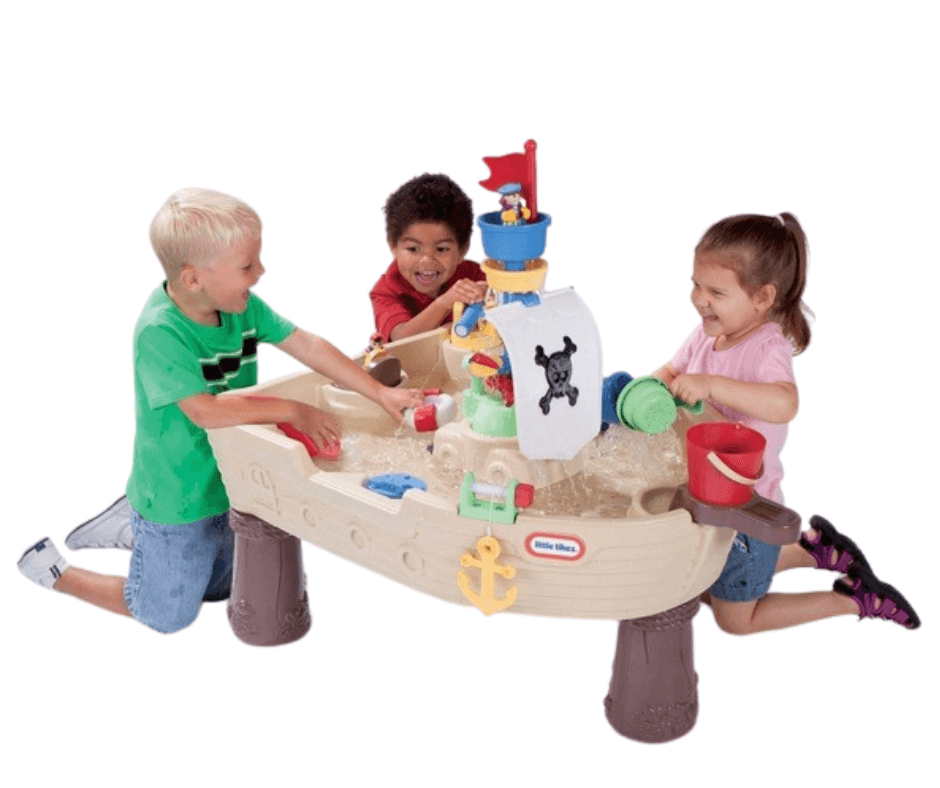 The Little Tikes Anchors Away is a pirate ship shaped children's table that's perfect for enjoying hours of fun playing with sand and water. The water cannon can be hand pumped to squirt water to add to the excitement and the anchor raises and lowers. This sand and water table is made of robust moulded plastic that's ideal for toddlers and it can left inside or outside, to suit the weather and your space needs.
All affiliate links are marked with an *
---
We think you might also be interested in:
Favourite Finds
If you like this product, you might be interested in these too!