Get ready for autumn with the awesome collection over at Muddy Puddles!
With roots in Devon, Muddy Puddles is a clothing company who focus on producing the highest quality outerwear for children. With bold designs, high technical performance suitable for all weather conditions, built to last and accessible prices across each range, we're big fans!
Another fantastic thing that we couldn't forget to mention – Muddy Puddles are ALL about sustainability! They are committed to ensuring that their waterproof finishes do not pollute the planet, and 50% of their collection is now made from recycled fabrics. Read more on this here*.
Favourite Coats
The Explorer Parka Jacket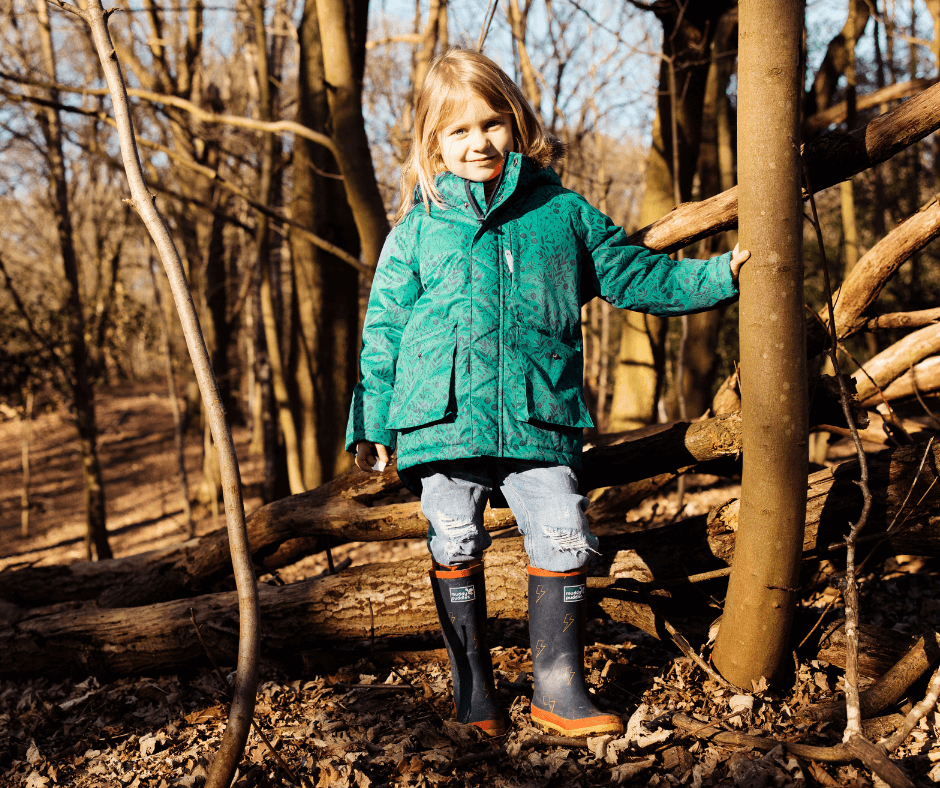 This is one of the best sellers at Muddy Puddles! Made from recycled fabrics, it is incredibly waterproof (10,000mm), breathable yet durable. It is PERFECT for outdoor play, adventures and hiking for you outdoorsy types – the bright colours that this coat comes in will also be great for visibility and keeping your child safe outdoors in gloomy winter weather.
EcoSplash Fleece Lined Jacket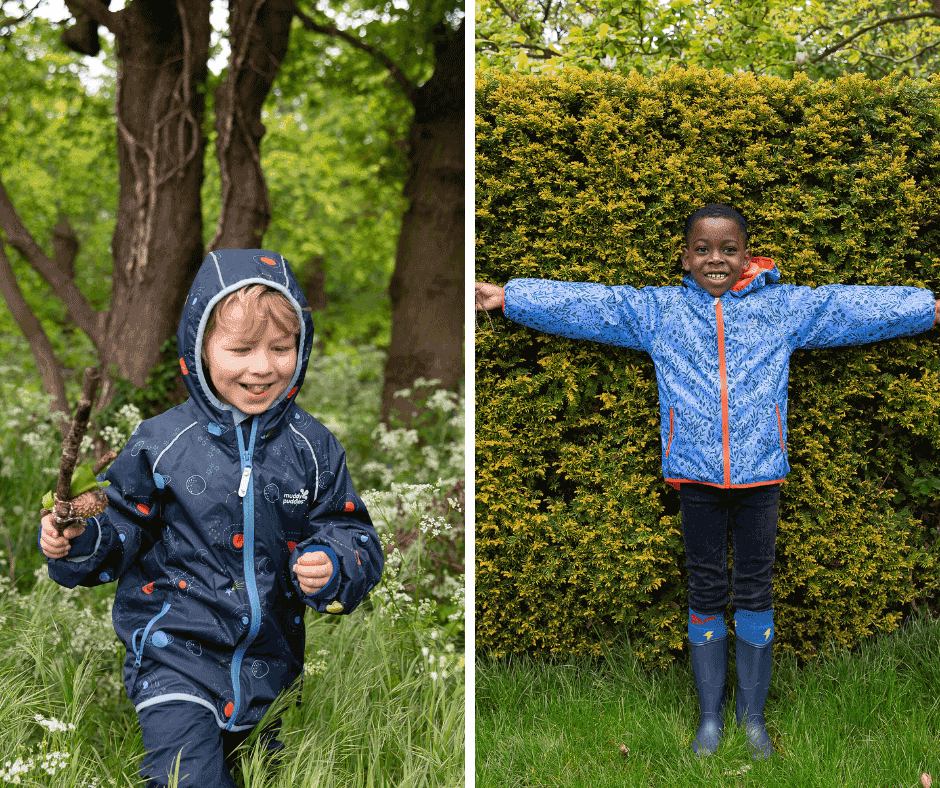 With waterproof zips and elasticated hems to prevent water from getting in, the EcoSplash jacket is perfect for rainy day adventures. It is also made from recycled fabrics and waterproof up to 10,000mm.
Blizzard Ski Jacket
We love the bright colours that this gorgeous ski jacket comes in! Ultra warm, waterproof, windproof and insulated, this is the perfect jacket for cold snowy days. If your family enjoy skiing, then this could be a perfect purchase. To prevent your child from overheating, it is also breathable up to 5000gm2 – British weather can be unpredictable so this is useful.
Puffertech Jacket
This coat is super cosy, warm yet lightweight, and is made from recycled materials! Even better, it is fully waterproof up to 10,000mm, and has a detachable hood for dry days. We think the Puffertech is versatile and love the reflective details for safety on darker days.
Favourite Puddle Suits
EcoWarm Insulated Puddlesuit
This jazzy print and lovely shade of red makes this an eye-catching puddlesuit – it is made from recycled fabrics and designed to keep your wee one warm, dry and and protected during their outdoor adventures. With elasticated cuffs and adjustable stirrups, you won't need to worry about rain or snow getting in!
3 in 1 Scampsuit
The 3 in 1 Scampsuit can be worn 3 different ways – it has a cosy removable fleece that can be worn by itself on dry days, and has stirrups designed to fit over wellington boots and ski boots securely. It is also made from recycled fabrics and waterproof up to 10,000mm.
Ecosplash Fleece Lined Puddlesuit
Isn't this shade of aqua lovely? We seriously adore the Ecosplash puddle suit – with elasticated cuffs, taped seams and waterproof zips, you won't have any problems with soggy socks or damp clothes. For little ones 0-12 months, this suit comes with foldover hand warmers and removable feet, and from 12 months upwards, this puddlesuit has adjustable stirrups.
Originals Waterproof Puddlesuit
Made from 100% recycled nylon, the Originals puddlesuit is perfect for outdoor fun at nursery or forest school! Just as waterproof and versatile as everything in the Muddy Puddles range, this is a great option for keeping your child protected from the elements as well as mud!
Our Verdict…
We absolutely love the range at Muddy Puddles! The quality, colours, prints and designs are eye-catching and so much fun. Your little one will stand out from the crowd on rainy days and explore the outdoors in style with our favourite finds. For excellent quality outdoor clothing that is also brilliant value for money, we would 100% recommend!
If you liked this, we think you'll love:
Favourite Finds
If you like this product, you might be interested in these too!