With most of us feeling the pinch with the cost of living, Tesco Clubcard has your back.
**Advertorial content - written in paid partnership with Tesco.**
To balance the books and keep both your larder and bank balance happy, we find Tesco Clubcard to be a total game-changer for families who have a long grocery shopping list, especially those of you with family members who have specific dietary needs. Every week, we're blown away to look at our receipt and see how much we've saved by using our Tesco Clubcard!
What is Tesco Clubcard & how will it save me money?
Tesco Clubcard is a loyalty club you can join - each time you shop with Tesco and scan your card or Tesco Grocery & Clubcard app on your phone, not only will you get a discount on certain items, you'll earn points on your account for other uses. Handy! Those discounts can really add up; take a look at our recent food shopping receipt, you'll see just how much we saved with our Tesco Clubcard. £17.16, when you add up a similar saving each week, really does add up and help to keep the cost of living under control. We're spending less, but getting more for our money.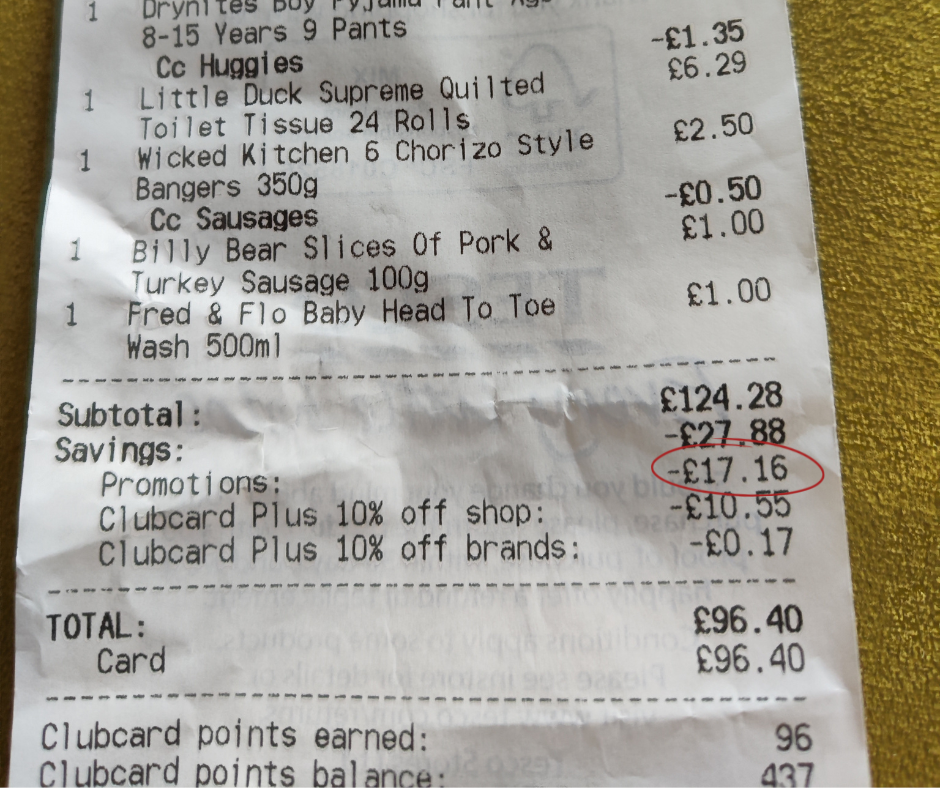 Read our guide on using your Tesco Clubcard here.
SIGN UP FOR TESCO CLUBCARD HERE*
Our Favourite Tesco Clubcard Deals
During our latest grocery shopping trip, we spotted some excellent Tesco Clubcard deals on products that the whole family loves - how many of these are on your shopping list? It's a great way to keep the whole family happy whilst spending less.
(All product prices shown were correct at the time of publish)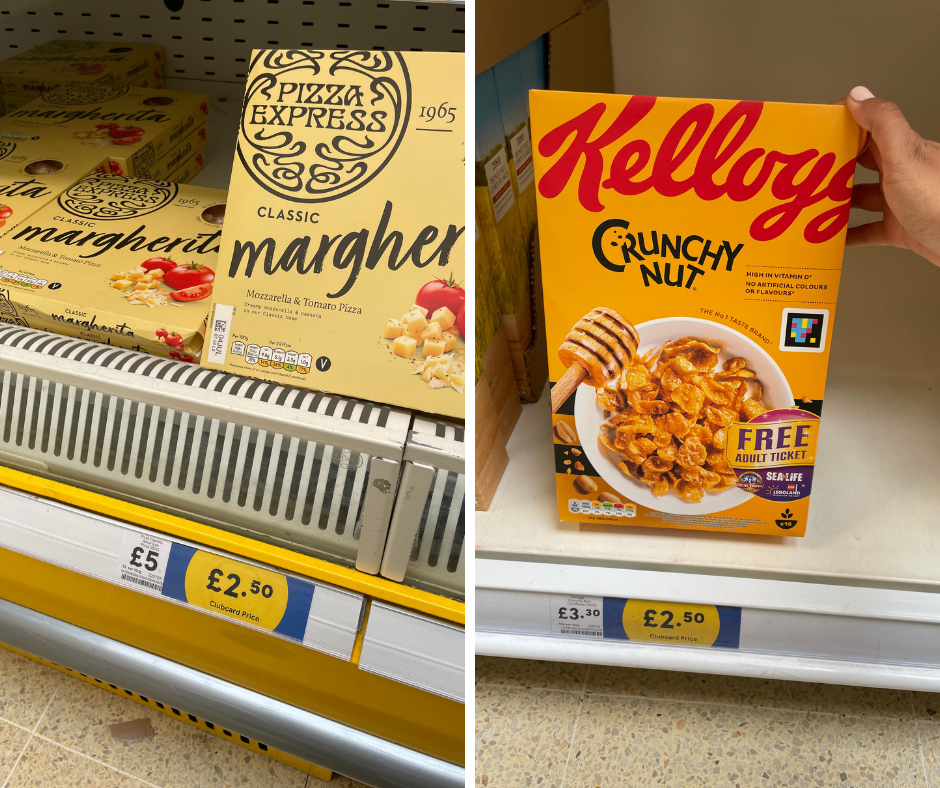 From family pizza and film night, to busy breakfasts on a school day, Tesco Clubcard have deals to cover you for so many different occasions. These brands are family favourites too, with huge savings - prices were correct at the time of publishing.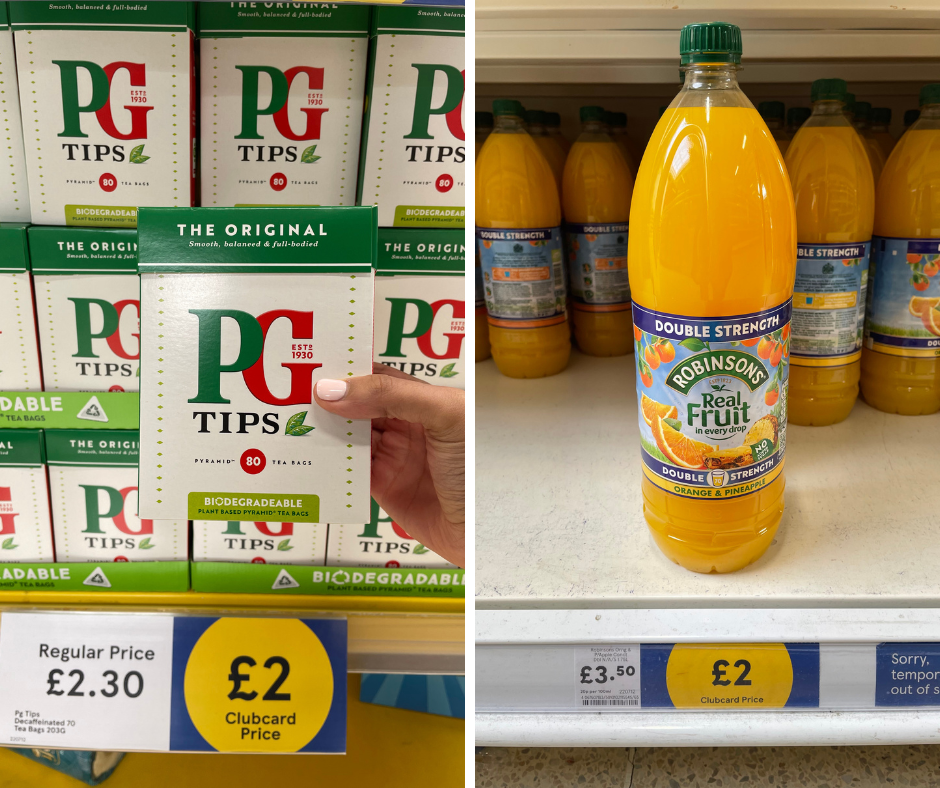 For you tea drinking mummies, and for your thirsty little ones, these Tesco Clubcard deals are great for your stock-up of the family pantry and also great for those of you who are brand-loyal. These prices were correct at the time of publishing.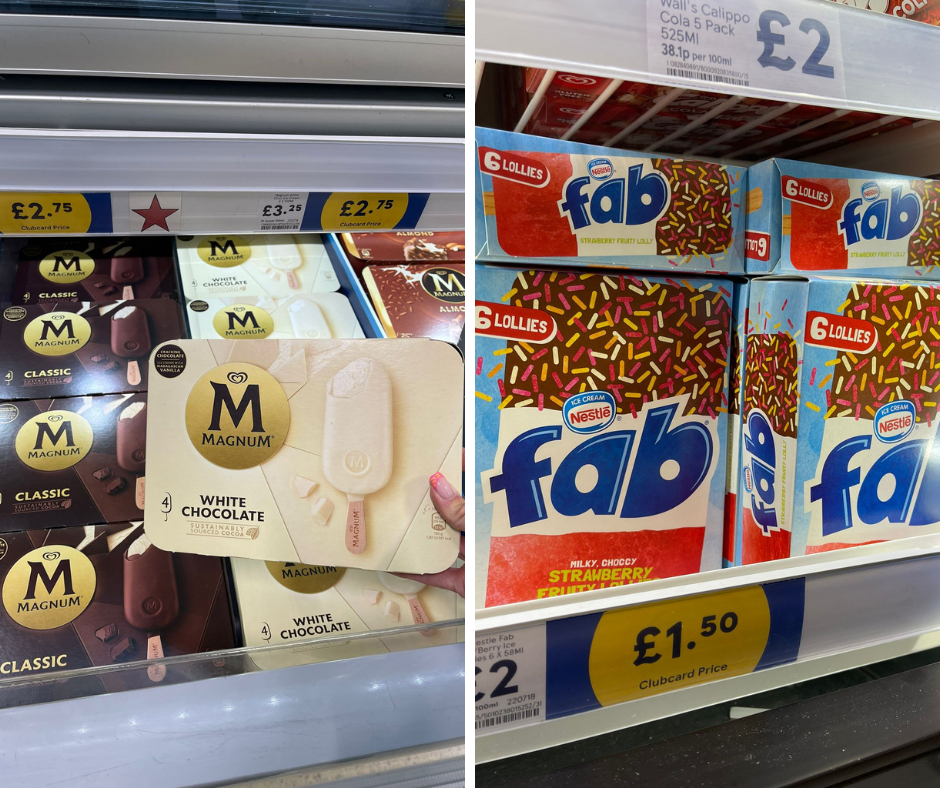 Last but not least, we couldn't forget cold and sweet treats for the incoming summer weather! These Tesco Clubcard deals are a great opportunity to stock up your freezer in preparation for the next heatwave. These prices were correct at the time of publishing.
Our Verdict...
Financially-savvy families everywhere are flocking to Tesco in droves thanks to their excellent Clubcard deals. It's a great way to get around the rise in the cost of living and still enjoy the brands and products that you usually do. As parents, it can be quite anxiety-inducing to see the cost of living rising, so every little counts and we're absolutely over the moon by how much we're saving by using our Tesco Clubcard!
SIGN UP FOR TESCO CLUBCARD HERE*
Affiliate links are marked with an *
If you liked this you might like...

Favourite Finds
If you like this product, you might be interested in these too!