Tiger King fans – we've found something you're going to love! It certainly made us chuckle…
How about this Joe Exotic inspired Candle?!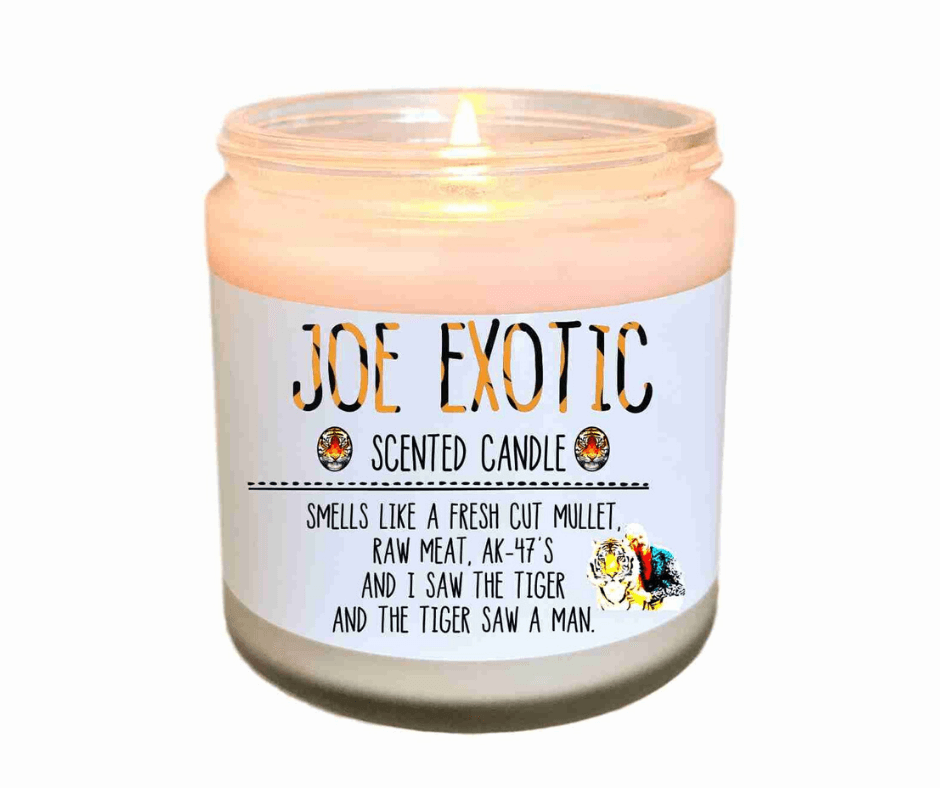 Get the candle here.*
This 'Joe Exotic Scented Candle' smells like like a fresh cut mullet, raw meat, AK-47's and 'I saw the tiger and the tiger saw a man…'
It would definitely make a great gift!
Did you know you can also get a patter to knit your very own Joe Exotic doll?! See it here.
All affiliate links are marked with an *
Favourite Finds
If you like this product, you might be interested in these too!