Munchkin 360 Trainer Cup: Product Review
---
Sippy cups – there are so many to chose from! So many brands, so many spout variations… which way do we turn?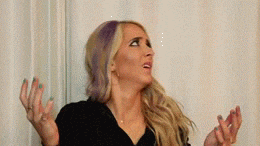 The Munchkin 360 is on the 'hot' list of products to invest in at the moment. My friends (online and offline) all RAVE about this sippy cup, so I thought I'd invest in one and give it a gander!
The concept:
The cup is, quite literally like the name says, accessible from all 360 degrees. The idea is to put the rim to to your lips as you would with a normal cup, and sip. The rubber layer allows the drink to flow out at the chosen point of drinking, but doesn't allow it to spill if you tip the cup upside down (other scenarios are a different story but we will get to that later…), making it an idea solution for weaning a child off the traditional 'spout' sippy cups and onto a normal drinking cup.
Fair enough. Sounds like a pretty logical concept. Now, for the review…
---
My experience…
I'll be totally honest… my Max really does not like his munchkin 360 cup, for the following reasons;
He just cannot get to grips with the concept of drinking from the rip as opposed to the spout of a traditional sippy cup. He's a clever kid so this was a surprise.
He has to suck super hard for any juice; too much effort for a kid used to a freely flowing spout.
I will say though, it's a lovely quality cup, very sturdy and not flimsy at all.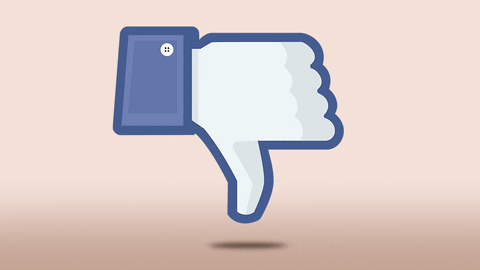 A case of practice makes perfect? Maybe! We will keep trying it! All babies are different.
---
Group testimonial
In order to get a balanced perspective, I posted in our private Facebook group looking for feedback, and I was not disappointed!
What our mamas say about the Munchkin 360 cup…
Negative:
"These are shit 
 Have you got one? Try to drink out of it yourself..  My 3 year old is quite clever and even he was like mum.. Whats this
"
"They are ok, but if you put them in your child's back pack they just leak, they are ok for in the house."
"Not great if thrown on the floor as the impact tends to make the juice leak, not good if putting into bags as any pressure on the top makes it leak."
"Whenever my daughter chucked it on the floor it splattered juice everywhere!"
" We have this cup but we can't figure out how to use it. My son gets extremely frustrated trying to drink out of it and we have to use a bottle or another cup instead."
"My stepson uses this and it was great to start with, he figured it out quite fast but after a while it's gone discoloured and will not look clean no matter how much we scrub it. And we've also had a few incidents where he's learnt how to pull the seal up on the edges, and poured a full cup of juice down himself, on the settee etc. It also leaks a lot now to. However it has taught him how to tip cups up while drinking so it's not all bad."
"My daughter isn't a big fan at the moment. If she can't see in the cup, she definitely won't let it that close to her face but if I take the lid off (which defeats the object), she drink from it haha. If the silicone was more transparent, I don't think she would have any problems with it."
"We have had it a week, my son still hasn't grasped sucking on it yet to get water so once it's in his mouth, I press down to release the water. I'm hoping he'll learn soon!"
"It's supposed to prevent spills, but with my experience… when a toddler knocked it off even a low table, or threw it- the cup leaks/ splatters just a bit."
Positive:
" We tried a few sippy cups but this one was the absolute winner. She loves it, wanders round with it without leaving a trail of water. I can take it out filled and know its not going to leak her changing bag."
"My 14 month old loves her gets on so well with it. I will be buying another for my new baby! She has used it from about 6 months old and had no troubles at all with it!" 
"Only use it for water and it's cleaned thoroughly so no issues with hygiene mould! Love it much more than straw sippy cups."
"I love this cup so worth it my child who was ebf went to this easier than any thing else plus his dentist is happy, we went with it."
"We've used this cup for a few months and Alfie is one next week. It's great! He likes to throw everything on the floor at dinner and hardly any water comes out when it hits the floor. It's quite sturdy to take the impact too. Alfie found it really easy to use and it doesn't matter which way he picks it up to drink. He prefers drinking out of my cup so this is quite similar. A big thumbs up from me! And we tried quite a few."
"Great concept, and we've had no spills so far, but my little man hasn't quite got the hang of how to sip from it. He's used to straws so it'll probably take him a little time adjusting but I can't fault the design! Once he gets the hang of it, he'll be well off 
 – 1 year old."
"Used this cup since my little girl was 6 months and still using them now, just brought the 12+ months one."
"My little girl loves drinking out of these cups and I've always carried it around in my bag and never had it leak."
"Yes my little girl gets on really well, this is a great cup."
"Brilliant cup! So easy for kids to hold and use. They grasped the idea of it straight away. Has probably lasted the longest out of all our sippy cup."
"My lg has this munchkin 360 one. She finds it easy to grasp and drinks out of it really well. Have brought the 12m+ one now too as I'm so pleased with it."
"Love this cup! My little boy took to it almost straight away! Great design and love that it's non spill as he tips it all over the place lol."
"We love this cup as a parent and as a nursery nurse, I have noticed children who use this are able to use cup with out a lid at a much much younger age than children who use traditional sippy cups, my little boy is 14 months and has known how to drink from a glass since March and now i can give him a small amount without a lid and he can do it, only spilling a little."
---
Conclusion
The munchkin 360 trainer cup is VERY popular.
Conceptually, it is extremely clever.
Price wise, its a tad expensive but can often be found on offer usually at most retailers if you keep an eagle eye out.
It can be a touch awkward to clean properly and isn't totally leak-proof but is an improvement on other sippy cups.
It's a sturdy and good quality cup.
My Max isn't a fan, but maybe he's just awkward. He is definitely in the minority!
---
Thank you for reading! I hope that this product review helped you to decide whether to invest in the Munchkin 360 trainer cup.
Love from Katie. Xx
Favourite Finds
If you like this product, you might be interested in these too!