Dunelm are spreading some magic with their fabulous Disney range!
Feeling like giving your home a little revamp and refresh this summer? For families, Disney fandoms have so many different characters and themes to explore for home inspiration, and we're in LOVE with the Disney range over at Dunelm. We couldn't resist sharing our favourite finds with you all...
Winne the Pooh Homeware at Dunelm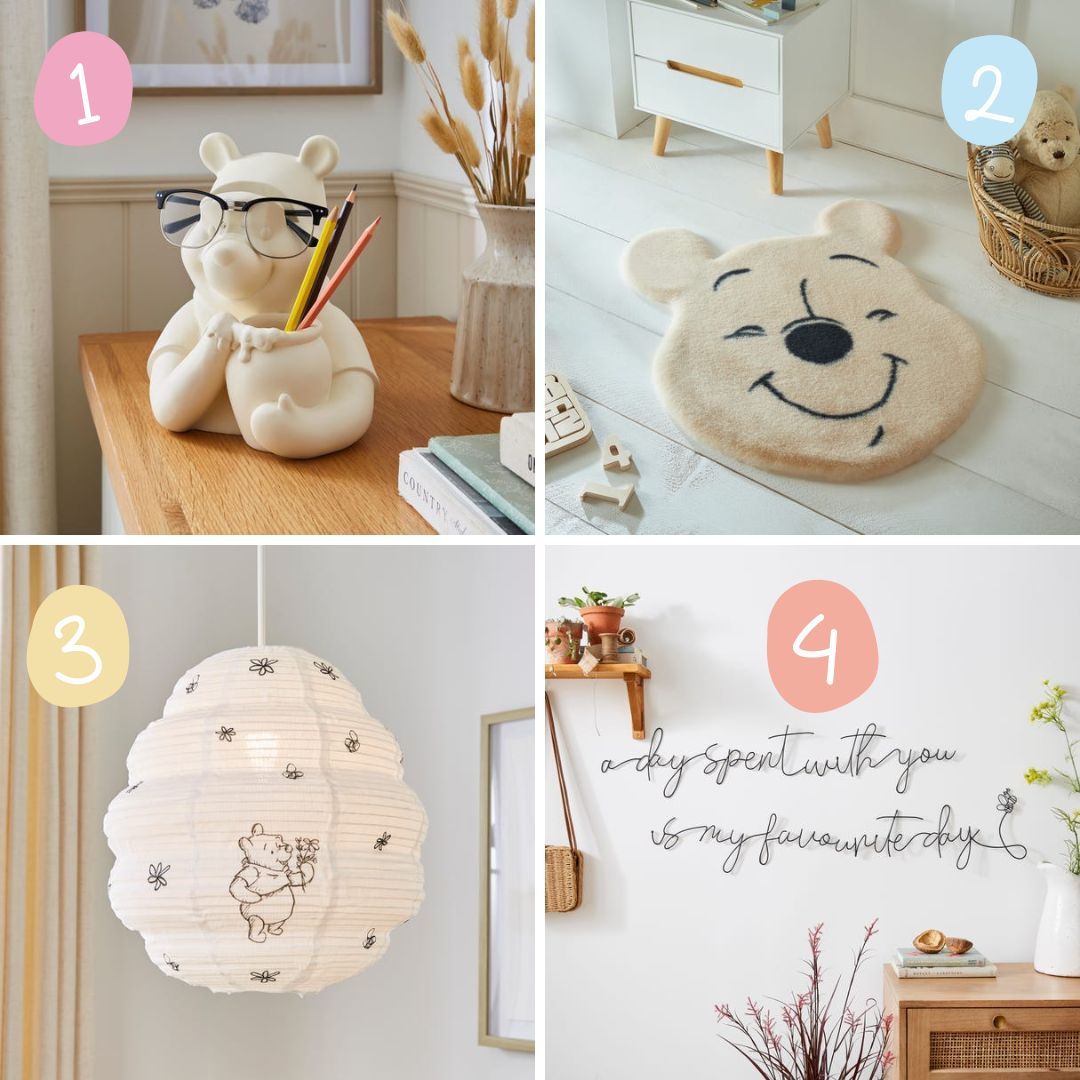 How gorgeous are these Winne the Pooh finds over at Dunelm? We adore this Winnie Glasses Holder - perfect for your bedside or office. This Winnie Supersoft Rug could go perfectly in baby's nursery, as could this sweet Beehive Shade and Wire Wall Art - we can see the art going over baby's cot.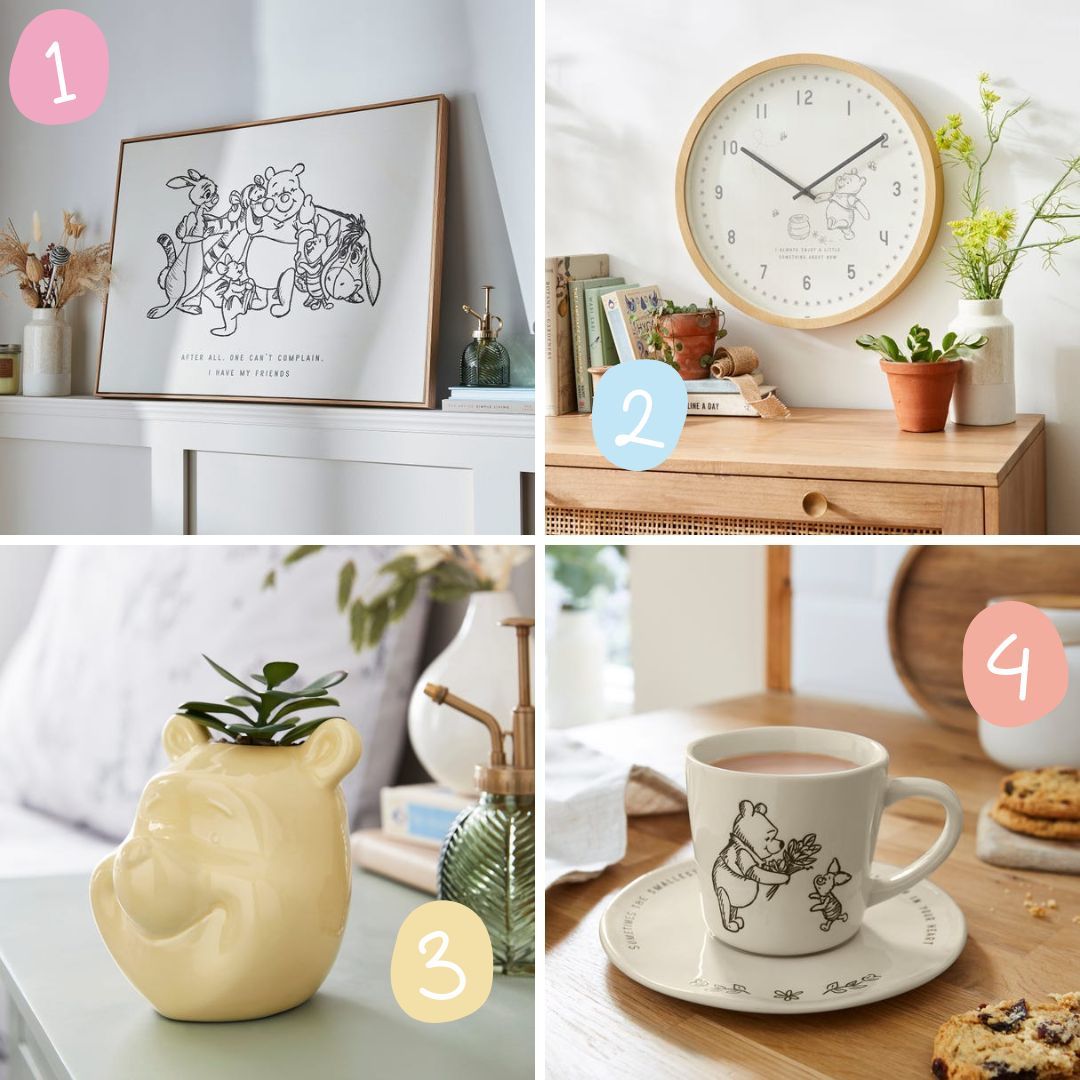 This Winne and Friends Canvas is another great wall art option for an adorable Winnie-themed nursery, as is this Winnie Clock, which would also be great for the playroom. For the grownups, this Winnie Artifical Plant might be what you need for your office desk or make-up table, and for your morning cuppa, this Winnie Cup and Saucer is a fab find at Dunelm.
Mickey Mouse Homeware at Dunelm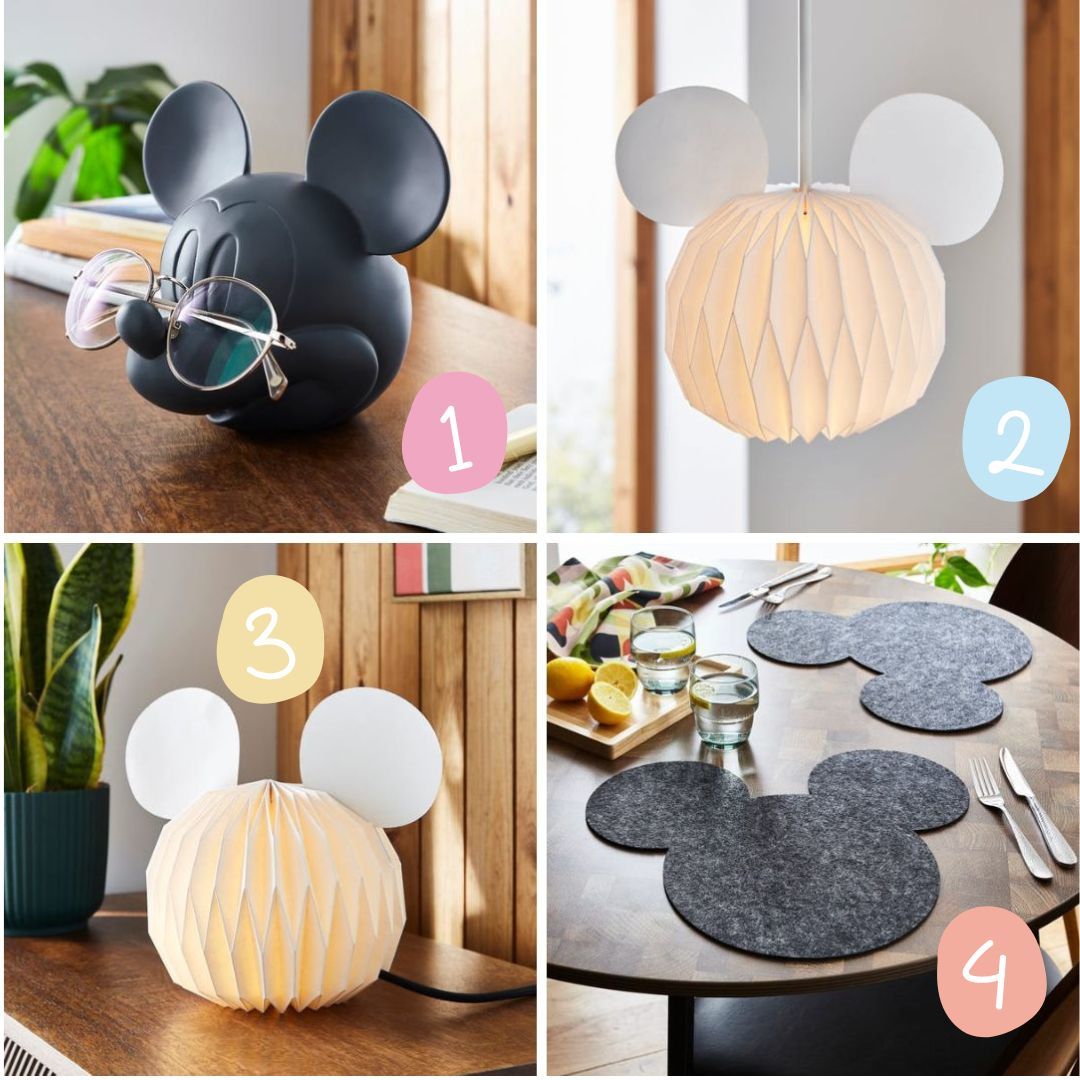 As well as Winnie the Pooh, there's a huge range of Mickey Mouse products to choose from. Whether you're shopping for the kids or for yourself, you're spoiled for choice! This quirky Mickey Mouse Glasses Holder is a handy product for all bespectacled folk, you didn't know you needed one until you use one. This Mickey Mouse Origami Pendant is simple and minimalist but would look fabulous in any room, as well as this matching Mickey Mouse Origami Table Lamp. Feeling a Disney-themed dining room? These zany Mickey Mouse Felt Placemats come in a pack of 2 and we love them!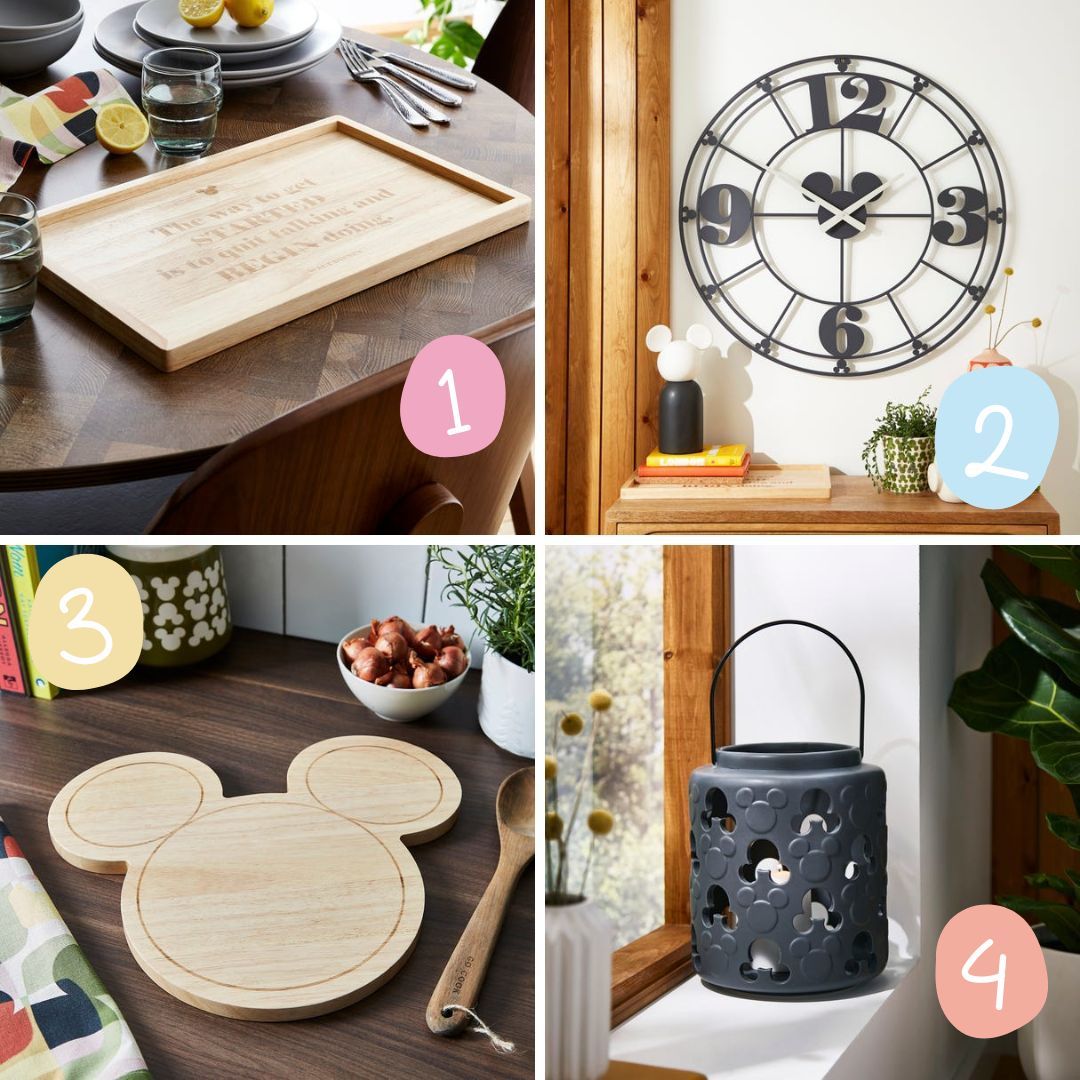 There's even more Mickey Mouse goodness to choose from over at Dunelm - this Mickey Mouse Wooden Tray is a great Disney kitchen accessory, as is this awesome Mickey Mouse Head Chopping Board! Outdoor spaces needn't be neglected by your Disney dreams - this Mickey Skeleton Clock can be used both indoors and outdoors, and would be paired well with this Mickey Ceramic Lantern on your patio or decking.
New Disney Bedding at Dunelm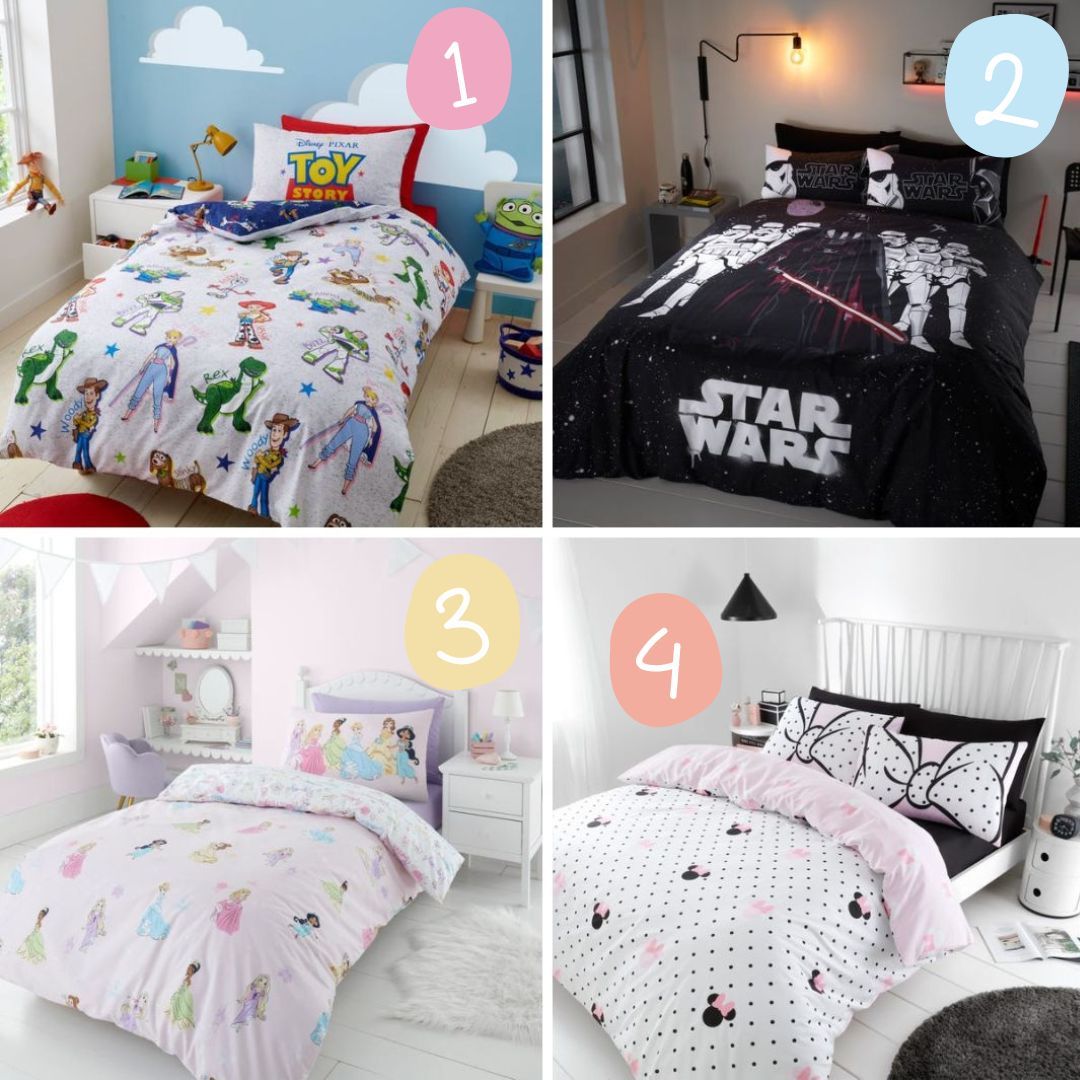 Fresh bedding is always a winner in the spring and summer months; it's always good to clear out old bed linen and replace anything worn out. There's a great range of Disney bed linen at Dunelm - from Toy Story to Star Wars, Disney Princesses to Minnie Mouse, these are by far our favourite finds but there's so much to pick from. The quality is excellent, with bed linen from Dunelm lasting for years, giving you huge value for money!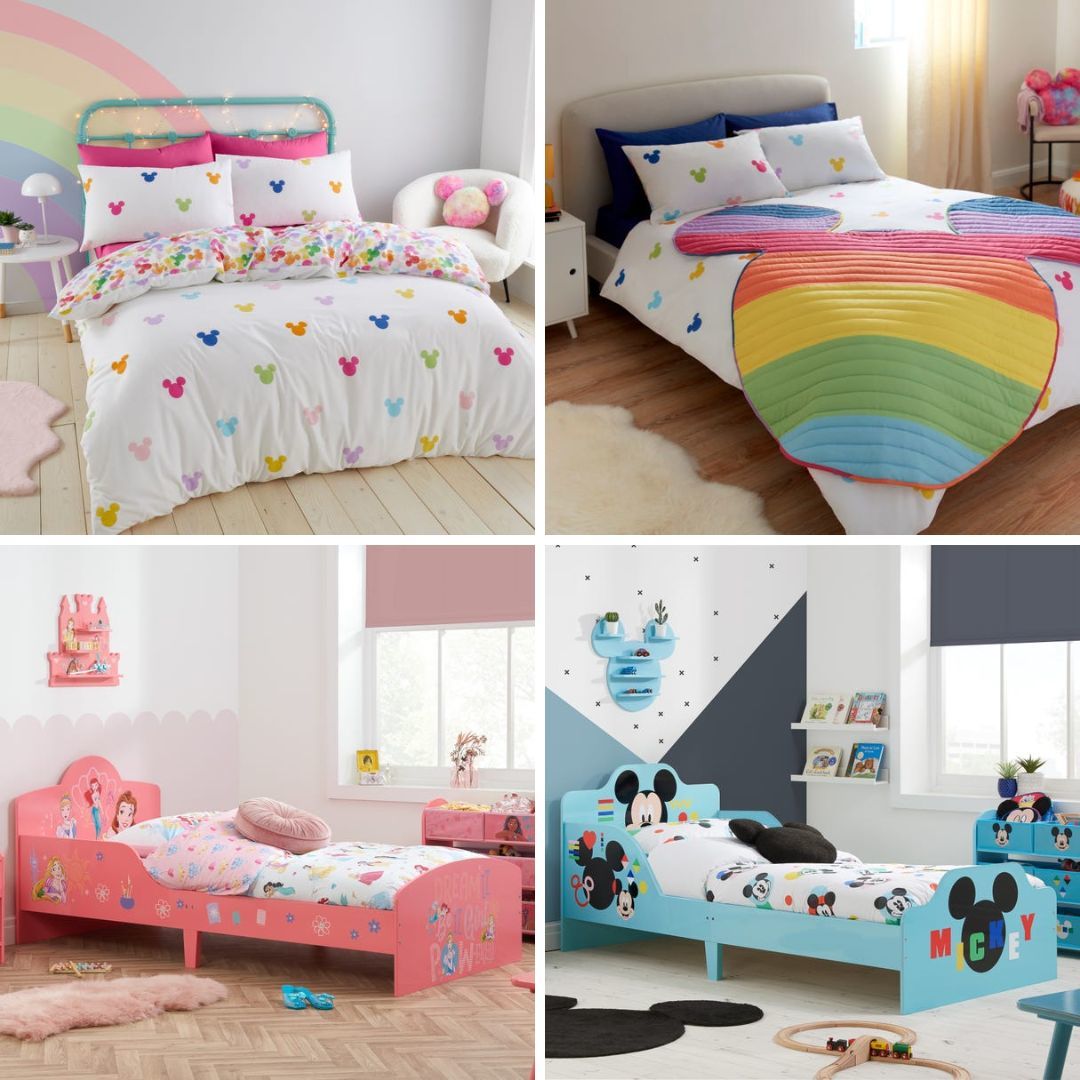 Our verdict...
Dunelm always deliver when it comes to value for money - they're incredibly affordable, without skimping on quality and designs. They never fail to please, and their Disney homeware has seriously impressed us as well as our huge community of parents, so if you see something you love, we'd encourage you to be speedy and put it in your trolley before someone else does.
Affiliate links are marked with an *
If you liked this you might like...
Favourite Finds
If you like this product, you might be interested in these too!