We found the most adorable garden items for the little ones by Plum!
These would make such a gorgeous addition to your garden and will sure keep the little ones occupied! Check them out👇🏻
Plum Surfside Sand and Water Table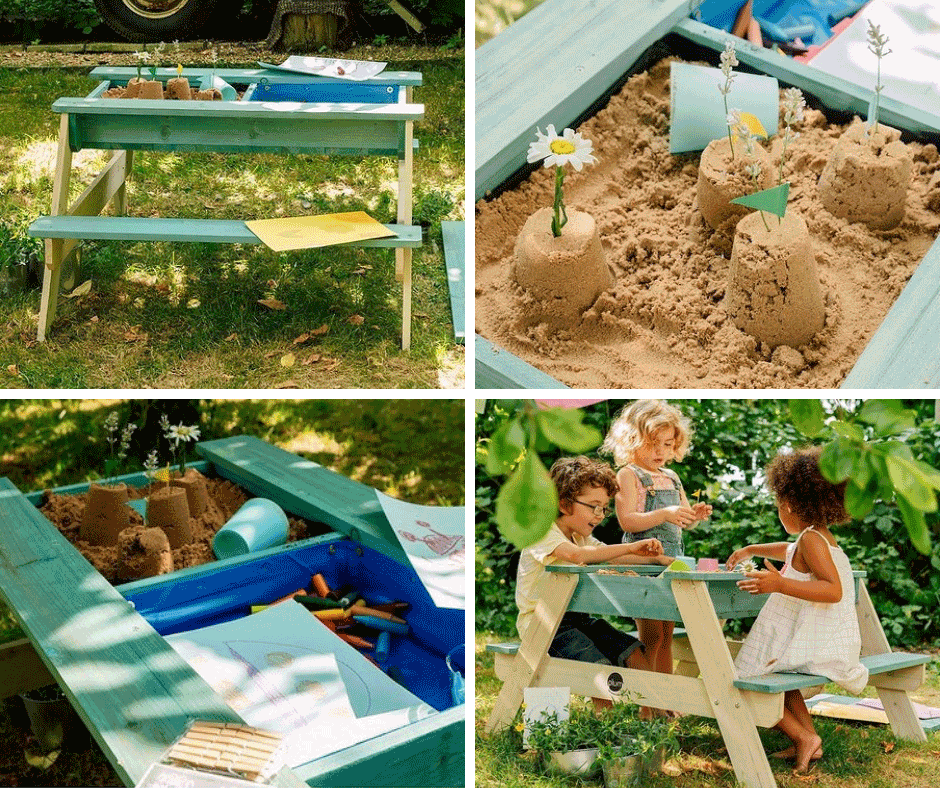 This highly versatile sand and water picnic table from Plum® does as the name suggests. It can be used as a picnic table in the garden for outdoor eating or for drawing and playing games, lift up the centre wooden panel to find a sand pit and water compartment neatly contained within the base of the table - which will entertain your children for hours! Let their creativity run wild, digging, building, splashing and playing in the sand and water.
Plum Build and Splash Wooden Sand and Water Table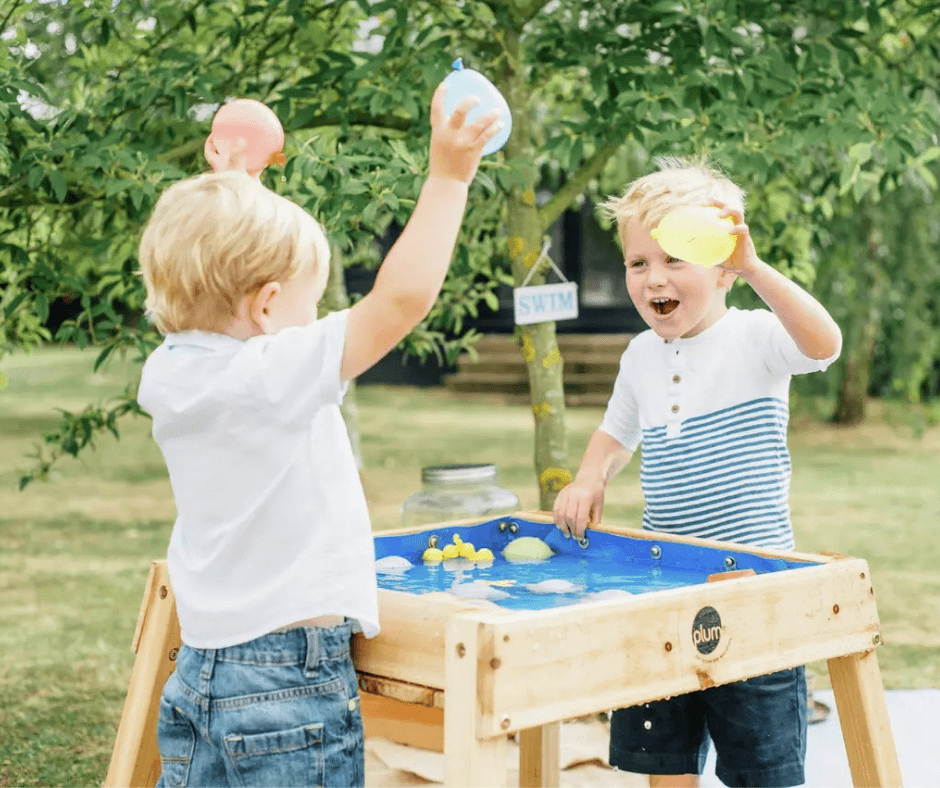 This sand and water table will provide hours of fun for your children and their friends, making shapes in the sand and splashing in the water! It comes with a liner suitable for both sand and water play, making it extremely versatile. This multi-purpose table has a small footprint, making it ideal for smaller gardens or patios.
Plum Junior Wooden Sandpit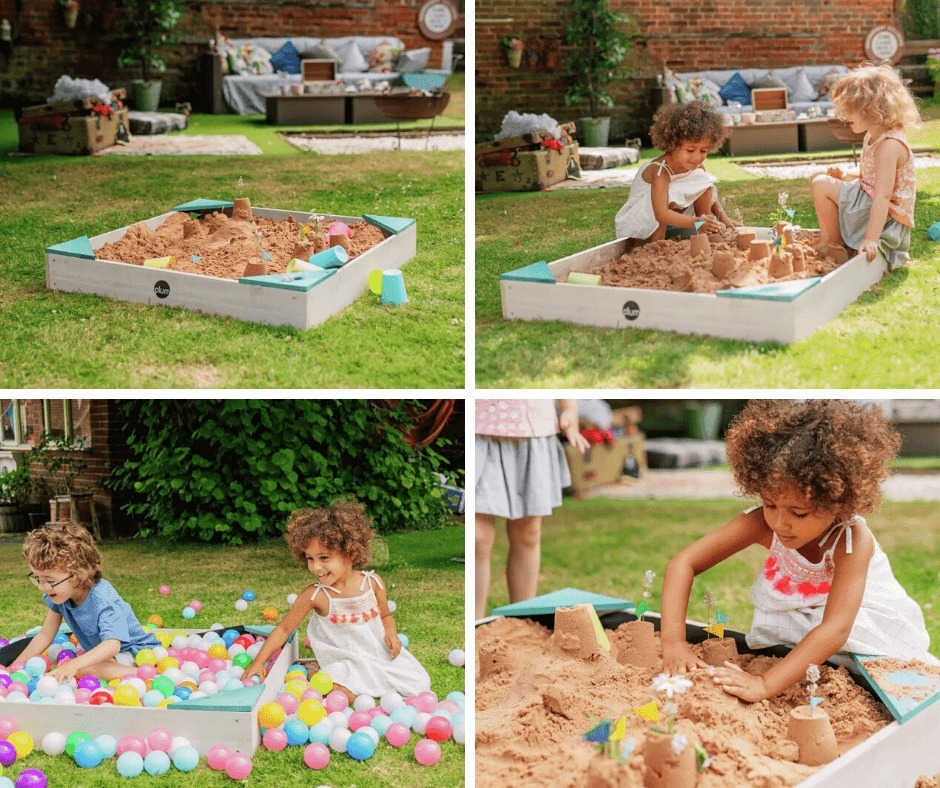 Children will have hours of inventive play time with this junior wooden sand pit! Encouraging outdoor play and exercise, this sand box will let your children's creativity run wild, digging, building and making shapes in the sand.
Plum Circular Picnic Table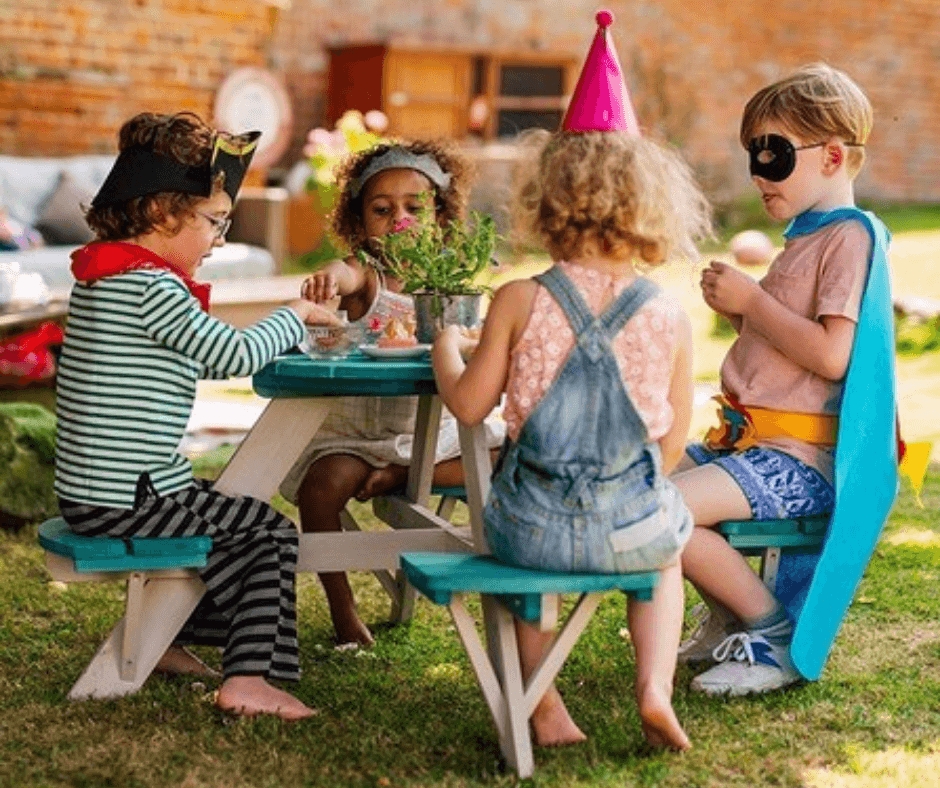 The little ones will feel all grown up with their own garden furniture, the perfect place for a tea party or to play games. The Plum Circular Picnic Table is perfect for the kids and their friends to enjoy some lunch in the sun or to get creative when playing games.
Plum 4.5ft Trampoline and Enclosure Jungle with Sounds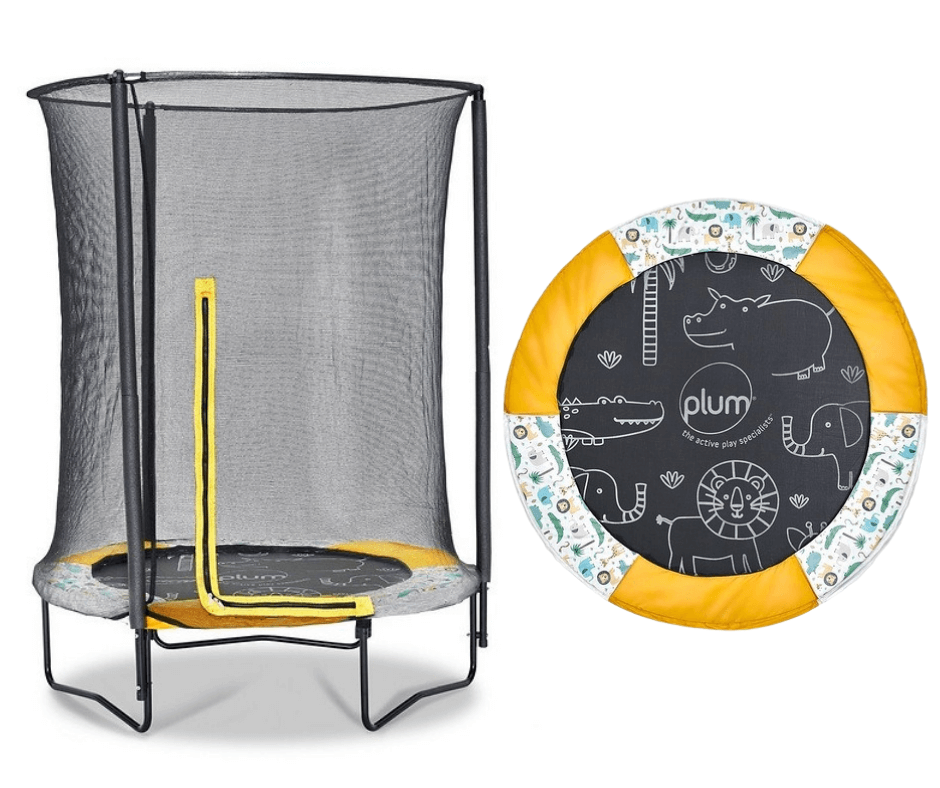 Specifically designed for young children, the 4.5ft Trampoline is a safe and secure way for children to start their jumping journey. Bouncing on the Jungle printed mat activates one of the four sounds from a lions roar to an elephants trumpet.
Plum Metal Jupiter Double Swing and Glider Set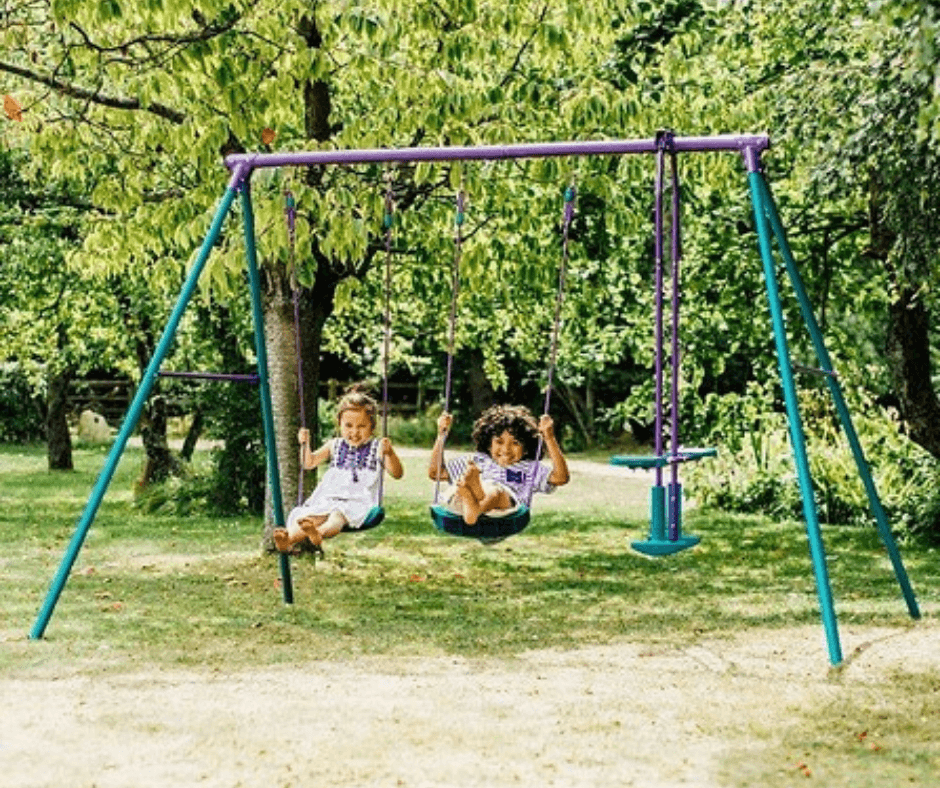 Children and their friends can have hours of fun and energetic play as they share the glider and swings. This swing set offers a 2 seat glider and double swing, which use soft feel ropes and heavy duty injection moulded seats for extra durability. The play set is made from strong powder coated steel which gives the swing lasting protection against rust. The garden swing set also has cross braces for extra stability and adjustable height swing seats.
Plum Metal See Saw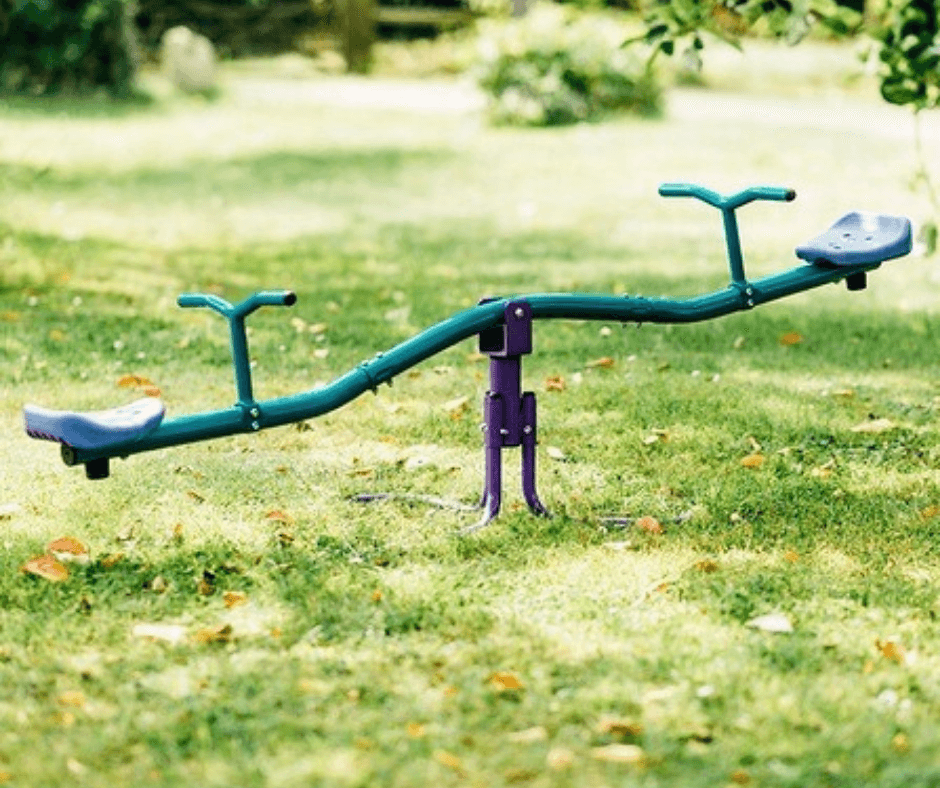 The Plum® rotating see saw offers children hours of outdoor fun all year round. Not only does this metal See Saw move up and down, it also spins 360° for even more fun!
Plum Toddlers Tower Wooden Play Centre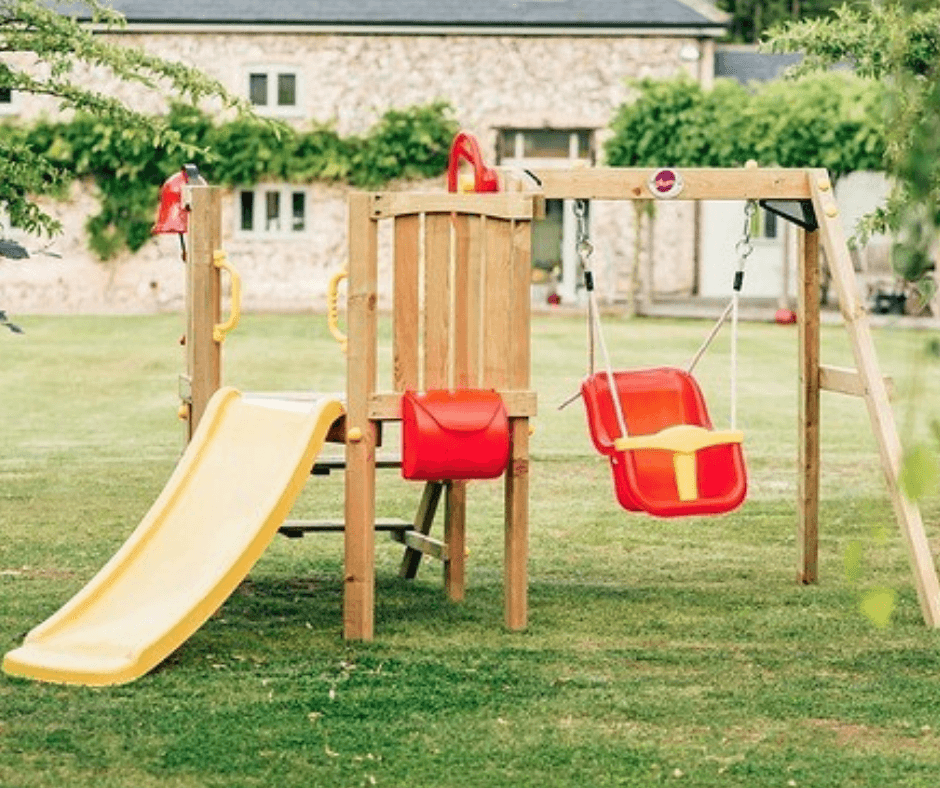 The Plum® Toddlers Tower Wooden Play Centre has been specifically designed for infants and is the ideal all-round activity centre for young adventurers. The wooden play centre features a climbing platform with 4ft slide and picnic bench as well as a colourful steering wheel accessory that will inspire active and imaginative play.
Affiliate links are marked with an *
If you liked this you might like...
Favourite Finds
If you like this product, you might be interested in these too!