Written in paid partnership with Tesco
Now we're past the season of festive cooking, your kitchenware may need a refresh.
After taking a beating with your heroic cooking shenanigans on Christmas Day, are your roasting tins and mixing bowls looking a tad tired? Well, Tesco have you covered.
For great quality, and super affordable kitchen essentials, the Tesco own-brand range of homeware is unmissable. It's so covenient to be able to pick these things up during your weekly grocery shop, and if you sign up for a Clubcard*, you can earn points for your purchases and spend them on more treats!
Check out what we found here...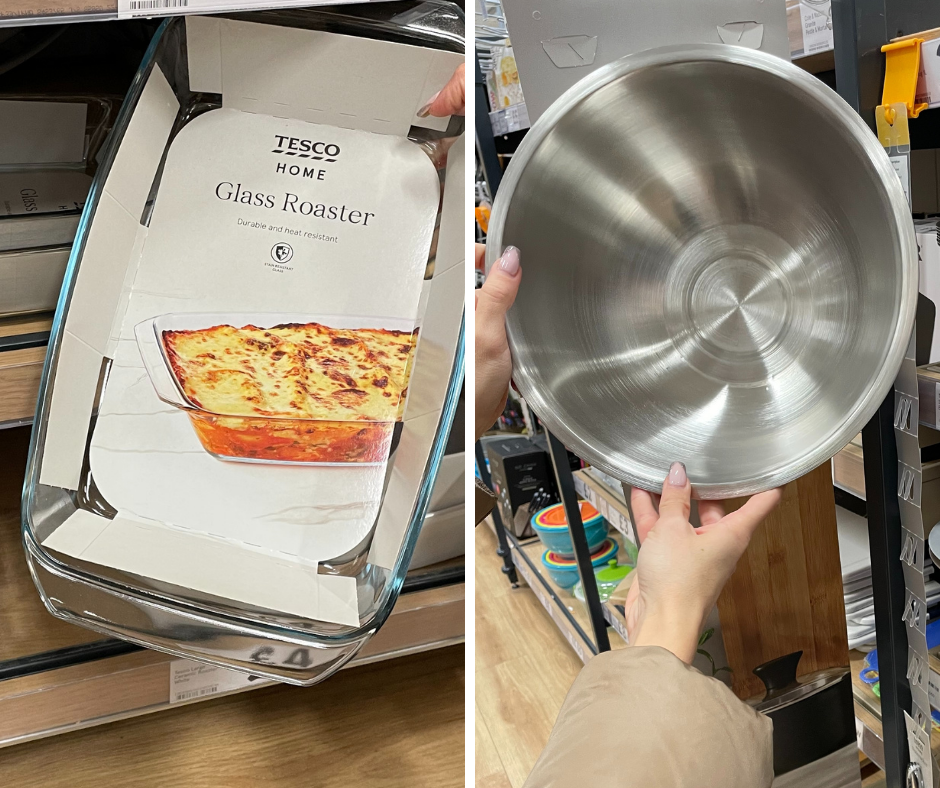 For roasting joints of meat and vegetables, and doing some mixing during baking sessions, you really cannot go wrong with these prices!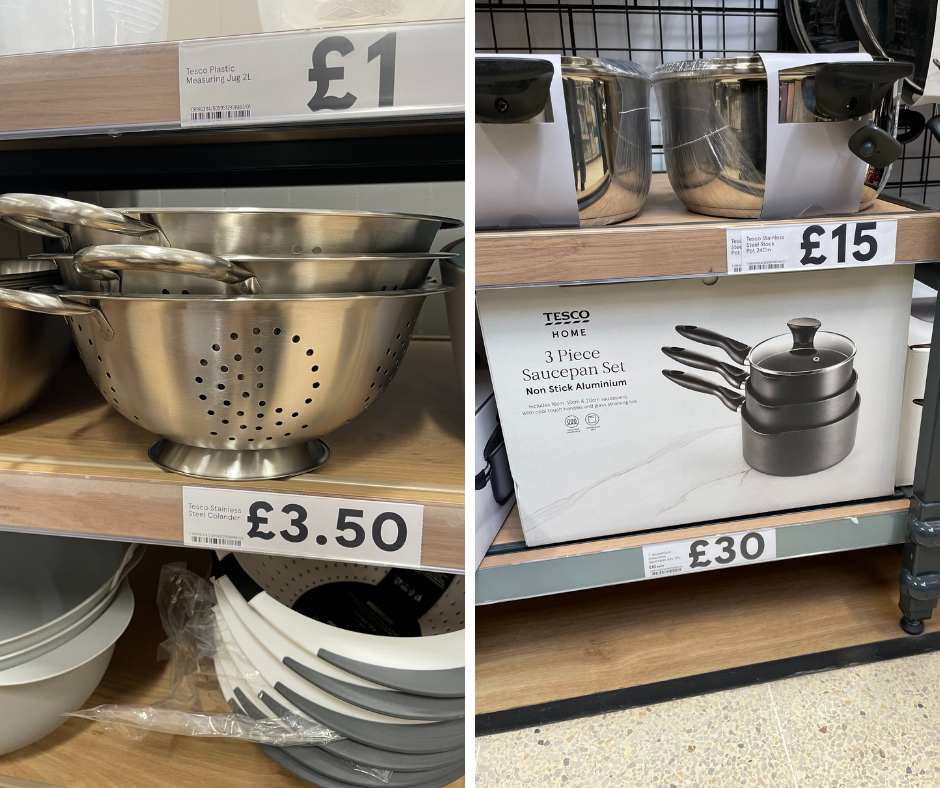 This saucepan set is an absolute steal at only £30, and it is non-stick too so there will be no worries about crusty, stuck-on food. We were also pleased to find a metal colander for only £3.50 - every kitchen needs one of these!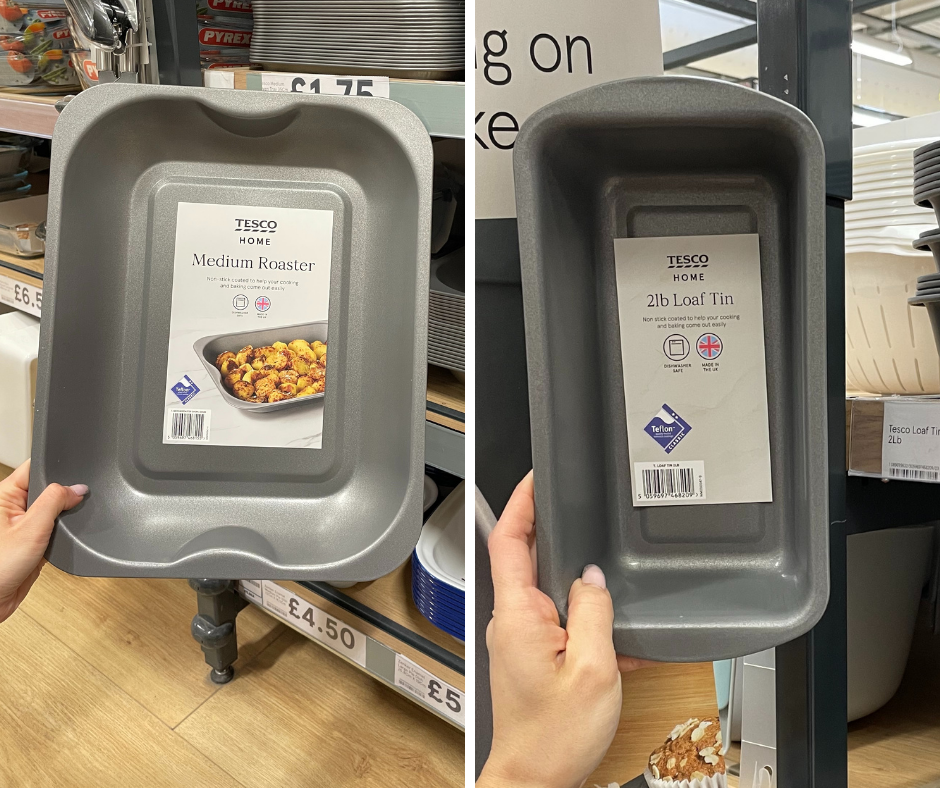 We used this roaster to bake a fish with mediterranean vegetables and fed the whole family - it's the perfect size for simple yet delicious family meals. You could also bake a great sized loaf of bread from scratch with this loaf tin - and it's only £2.50!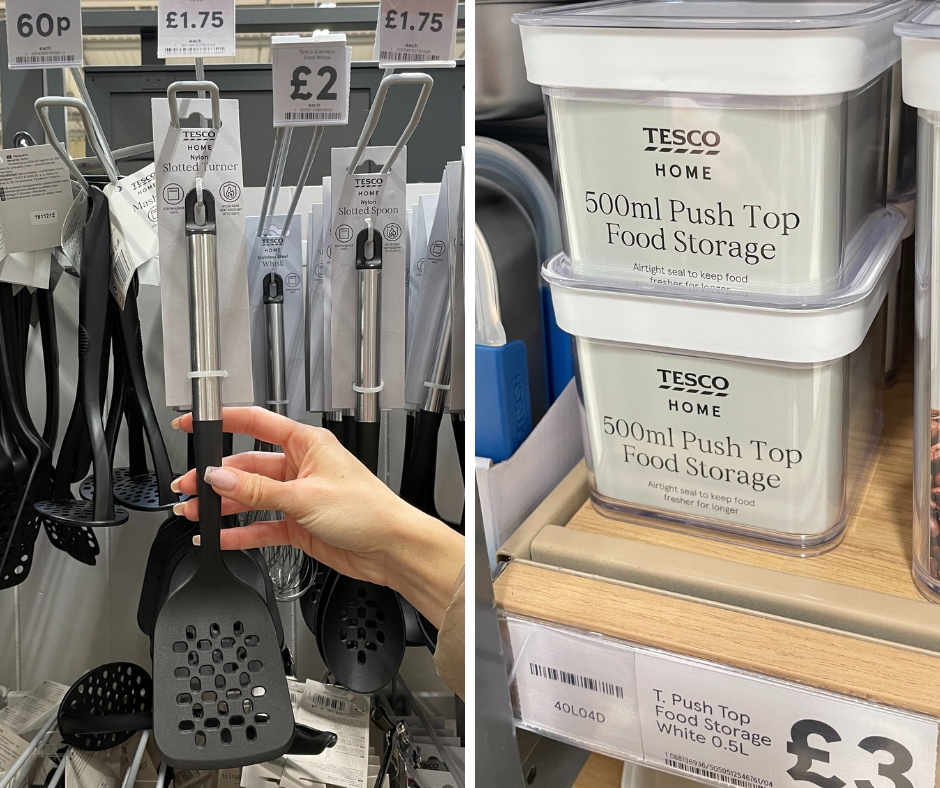 At only £1.75 this food turner is a must-have for anyone who needs to replace a battered old one. Trying to save money in 2022? Saving leftovers and meal prep is a must, and with these excellent food storage containers at only £3 a pop, you could be on to a winner.
Our Verdict...
We needed a serious refresh of kitchen basics after Christmas. Hours of mixing, prepping, baking and roasting for festive feasts meant that our essentials became pretty worn out. It was great to be able to to replace everything at such a low price at the same time we picked up our weekly groceries, and we earned Tesco Clubcard points just for spending money too!
Sign up for a Tesco Clubcard here*
Affiliate links are marked with an *
If you liked this, you should check out...
Favourite Finds
If you like this product, you might be interested in these too!