If you plan to stay in this New Year's Eve, you should invest in some awesome family games!
You don't need to go out to parties or other events to have a wonderful New Year's Eve - why not get cosy, order a takeaway, and enjoy hours of laughter with your family playing these hilarious and engaging games? We spotted so many brilliant games, and know that you'll love them too - there is something for all family dynamics in our list!
Check out our favourite New Year's Eve game finds here...
Host Your Own Escape Room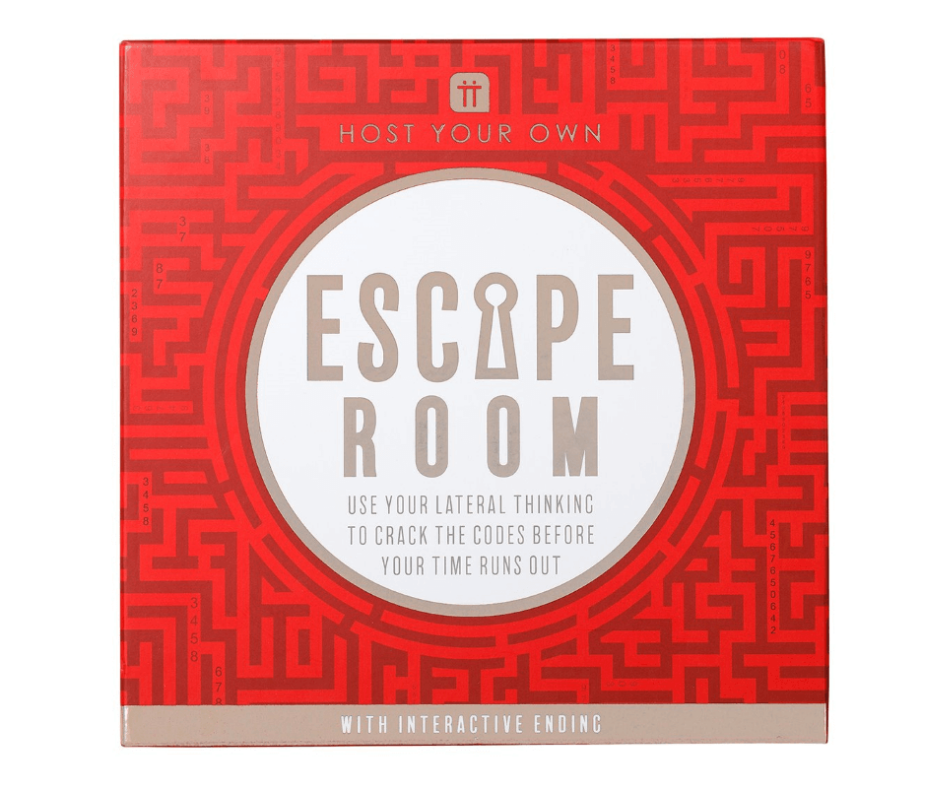 This is such an intense game, and suited more for families with older children, and adults - definitely one to stash away for when the little ones go to bed. You'll need to solve riddles and pretend you're trapped in a cinema in Tokyo... imaginative!
Escape Room Personalised Game: The Wizard's Apprentice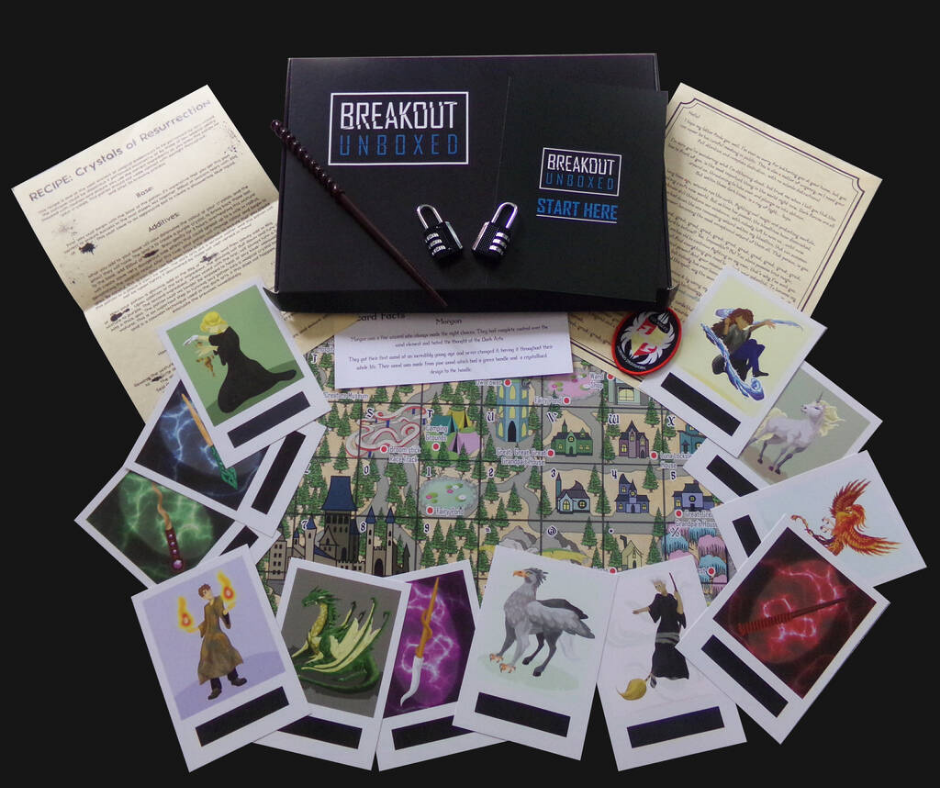 How cool does this look?! More suited for older families, you'll pretend that you've been informed that you have magical powers and solve both physical and online puzzles to win the game.
Personalised Stacking Game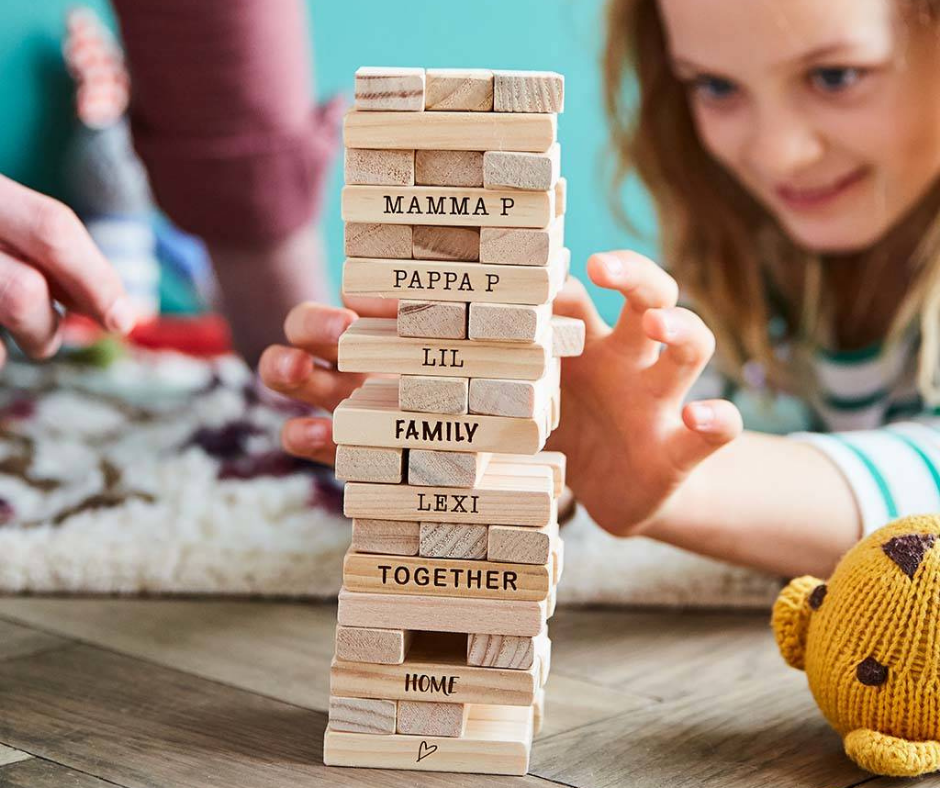 Now THIS is a game for families with members of all ages, plus it can be personalised giving it great gifting potential, too. We spend hours playing this, with pizza, music and laughter for hours. Doesn't that sound like a perfect New Year's Eve?
Kids Against Maturity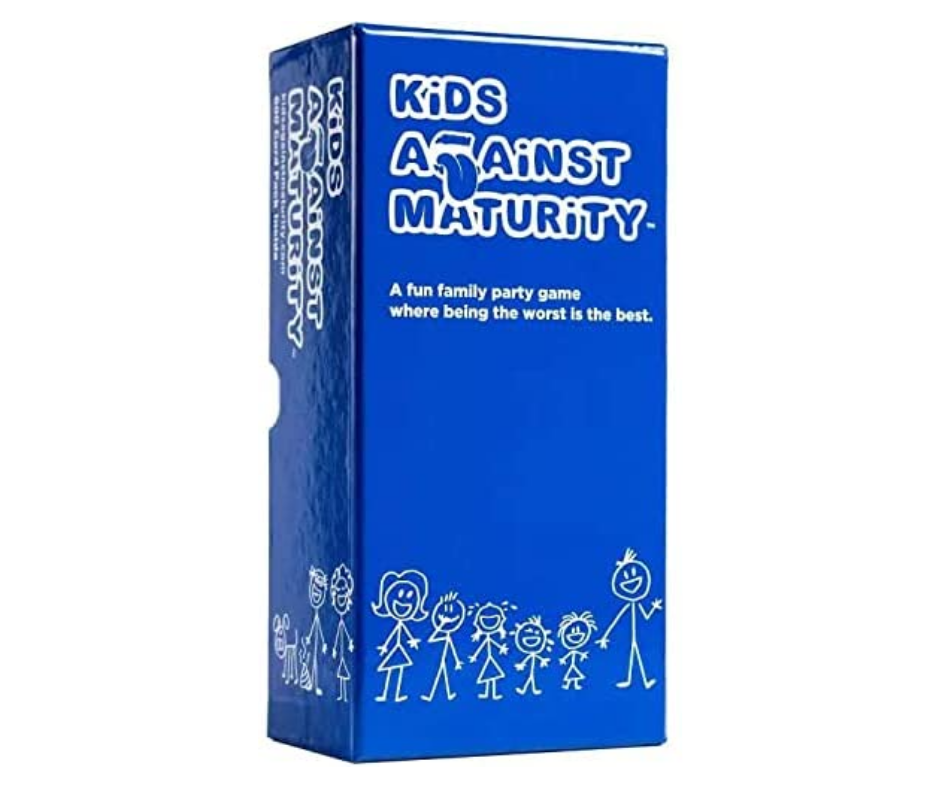 The child-friendly version of the infamous Cards Against Humanity, this has wonderful reviews and is absolutely side-splittingly hilarious... as well as being age-appropriate.
Pie Face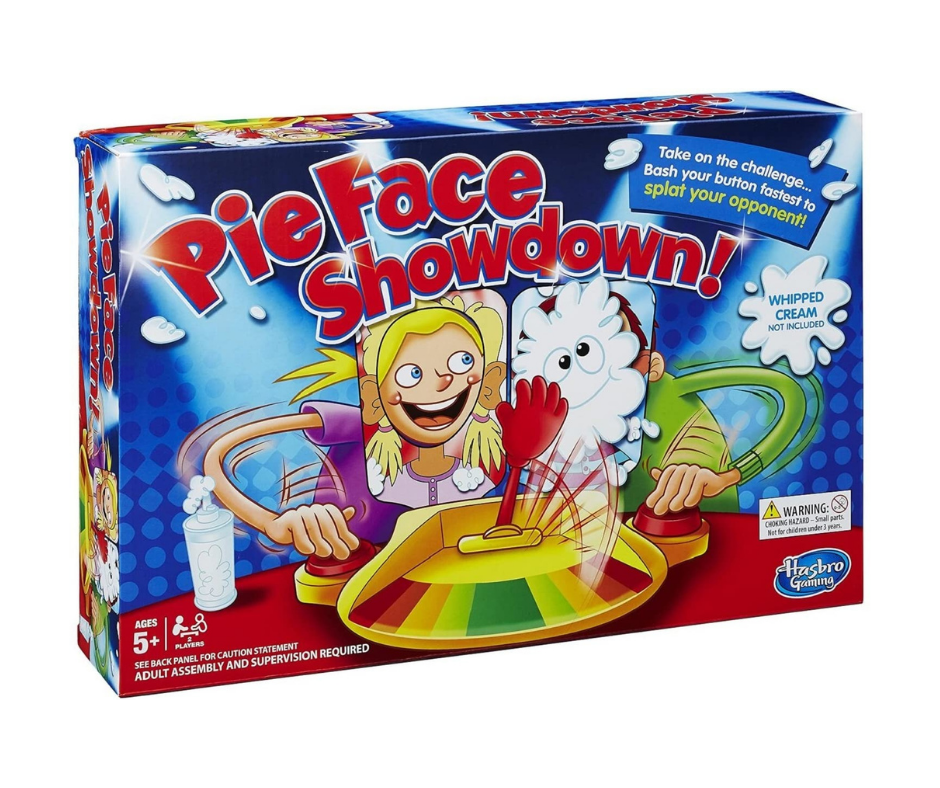 This is one of the funniest games we've ever played and it would be PERFECT for a family night in on New Year's Eve! Just don't forget to buy some squirty cream first...
Twister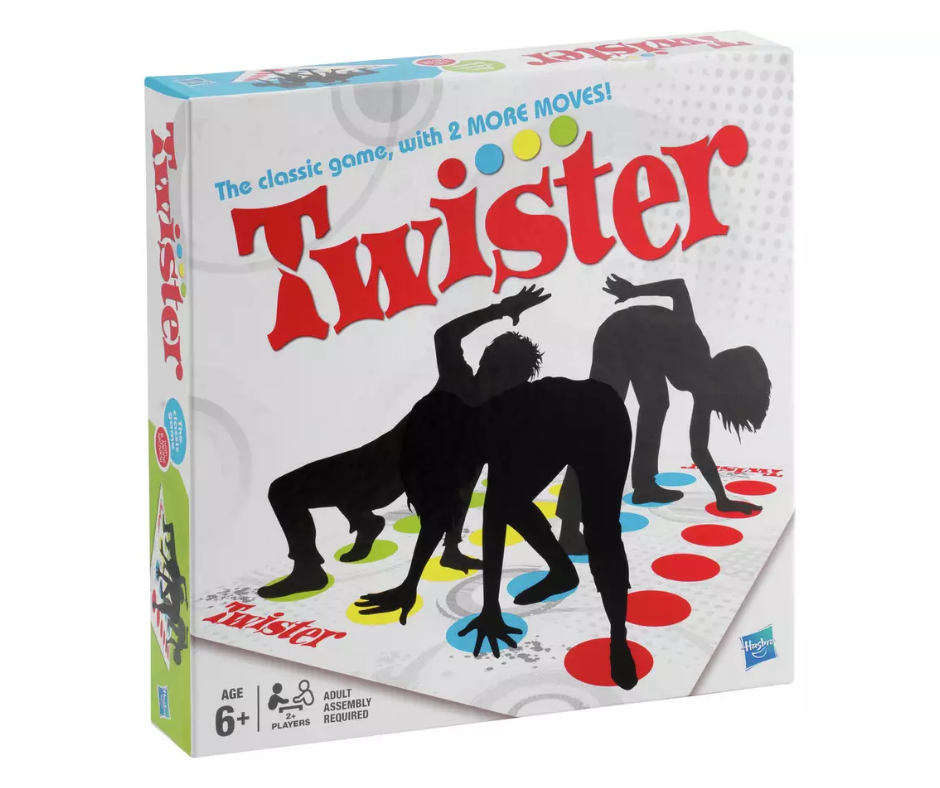 We're going down the 'old school' route here... can you ever really beat a game of Twister? No! Introduce the kids to this legendary game, we think they'll love it as much as you did at their age.
Ravensburger The Upside Down Challenge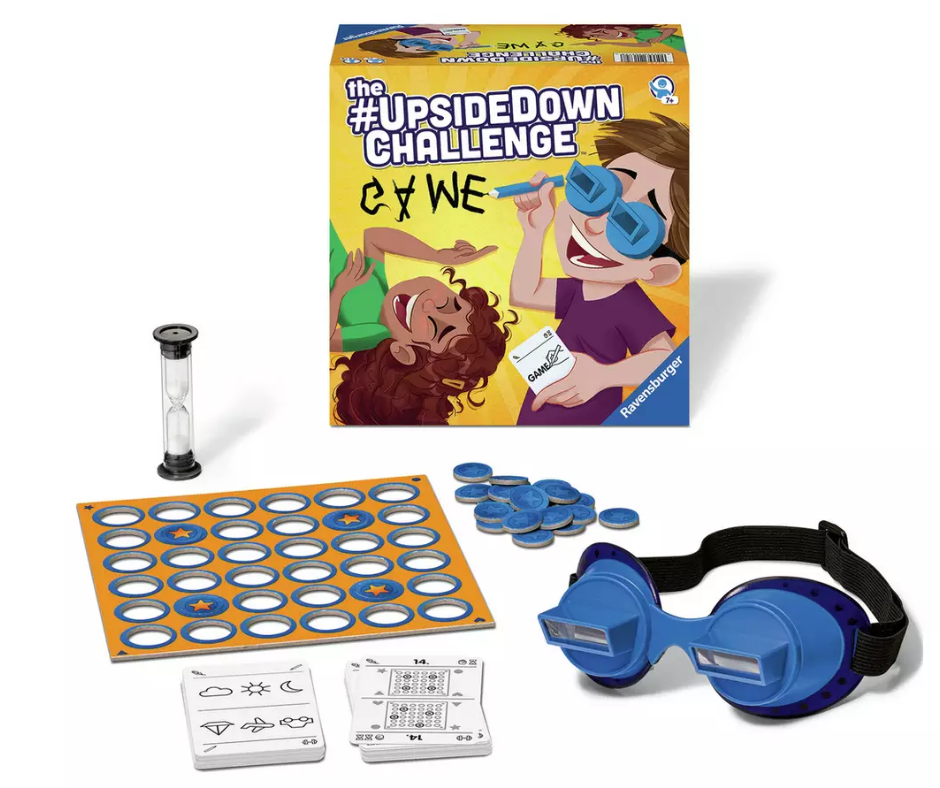 This is definitely not a game to miss and can be played for an entire night, or as a short 20 minute game. You'll be given activities to do, wearing special goggles that skew your vision so that the world is upside down! With 5 star reviews, we think that this will be a hit for the whole family.
Skid Markz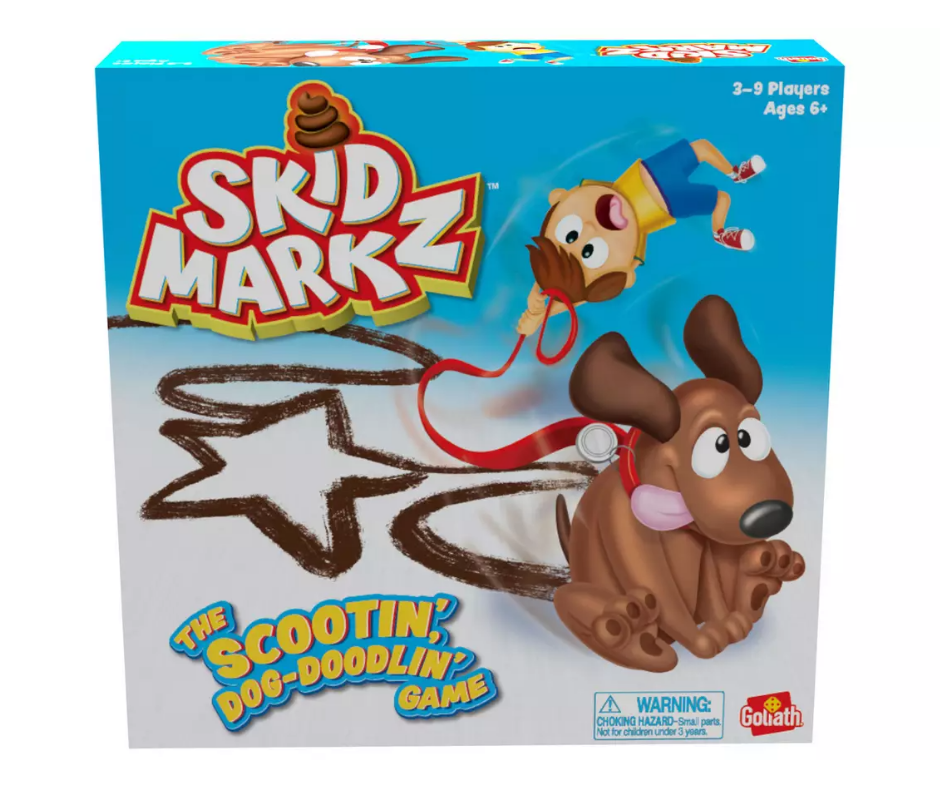 A gross game that kids who love toilet humour will enjoy, this involves randomly selecting a card with a word on it, and then drawing it using the embarassed dog around the board to see if your opponent can guess what card you selected!
Jumanji Deluxe Edition Board Game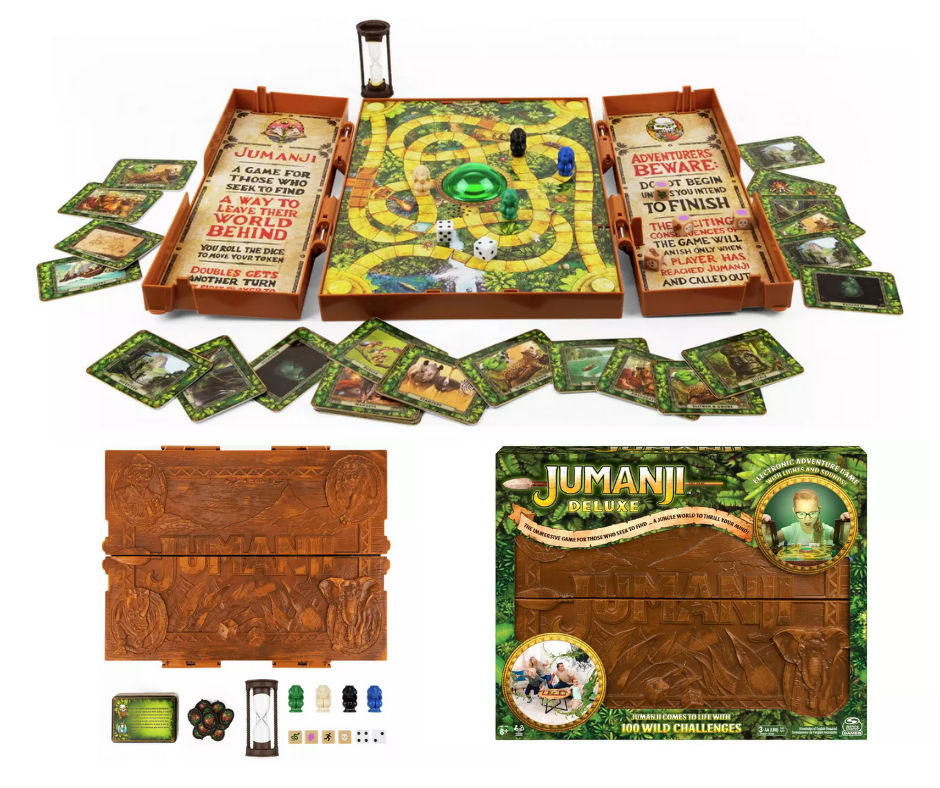 This Junamji game is GREAT for fans of the film, and is one of the most exciting interactive games we've ever seen! We think that this could be a serious hit for family game night on New Year's Eve, and all future game nights too.
If you liked this, you should check out...
Affiliate links are marked with an *
Favourite Finds
If you like this product, you might be interested in these too!