This new collection from Marks & Spencer is utterly adorable! We had to share as soon as we spotted it! Such lovely items to head into spring with...
Shop the full collection here*
Peter Rabbit Outfits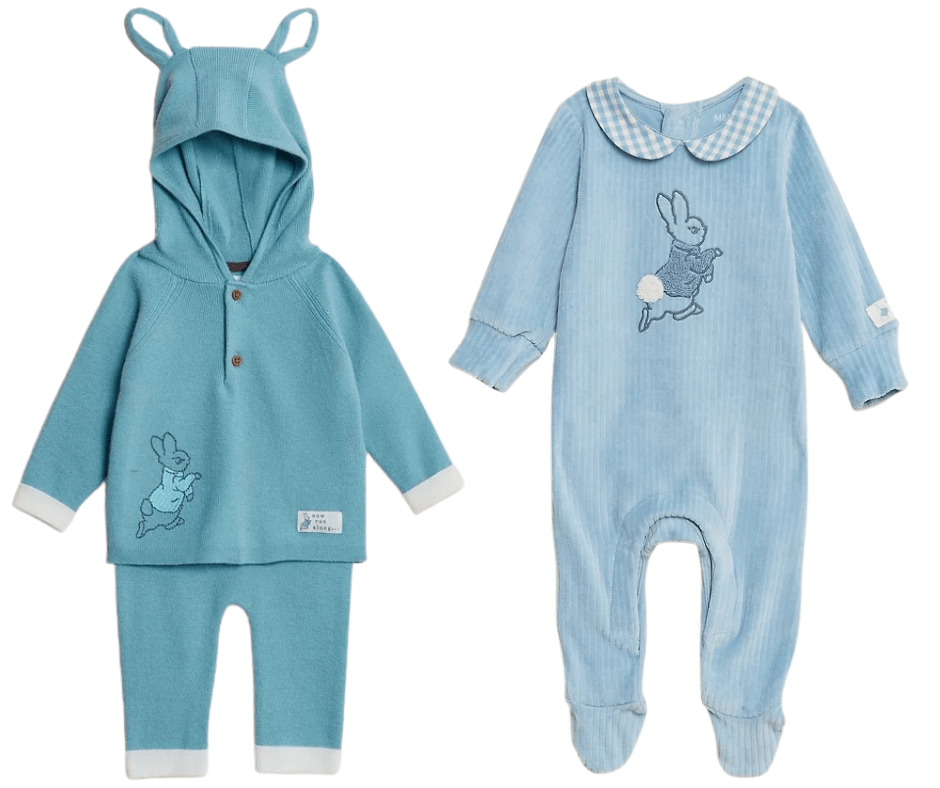 Keep little one snug as a bug with these adorable outfits! They're so cute! Perfect to head into spring with - love the shades of blue too! They'd make a great new baby gift with sizes start from 0-3 months and goes all the way up to 2-3 years.
Peter Rabbit Dunagrees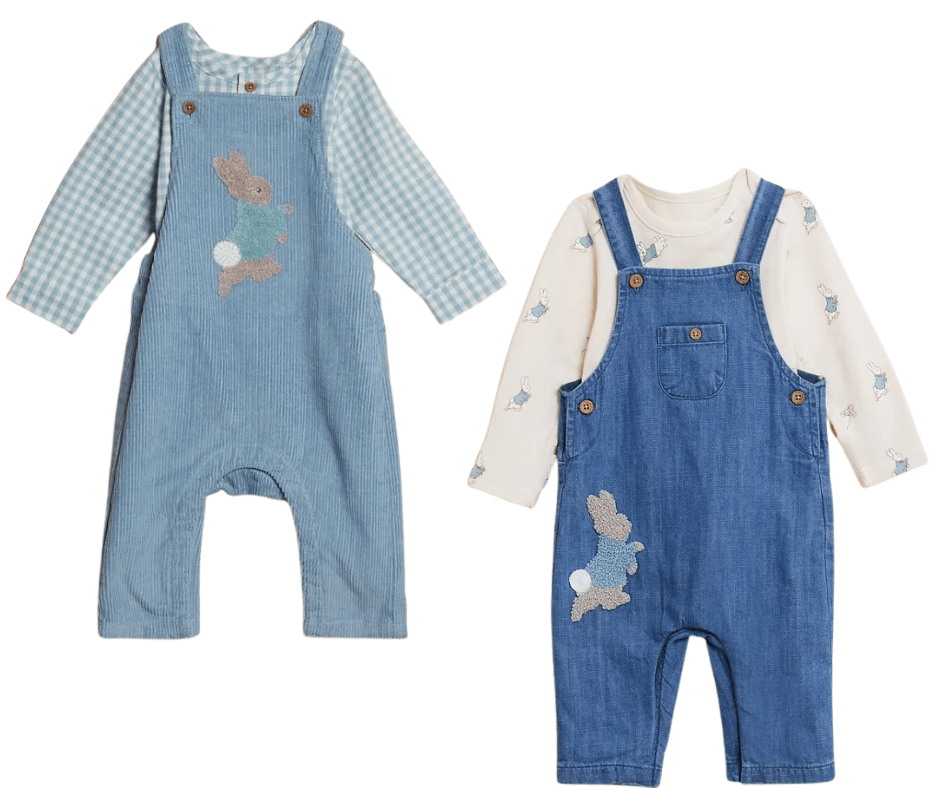 Oooo, loving these dunagrees. Really struggling to pick a favourite! The perfect outfit for a special day out. Adjustable straps on the dungarees keep little ones so comfy. All of the cotton on these clothing is sustainably sourced - which is AMAZING!
Peter Rabbit Puddlesuit & Outfit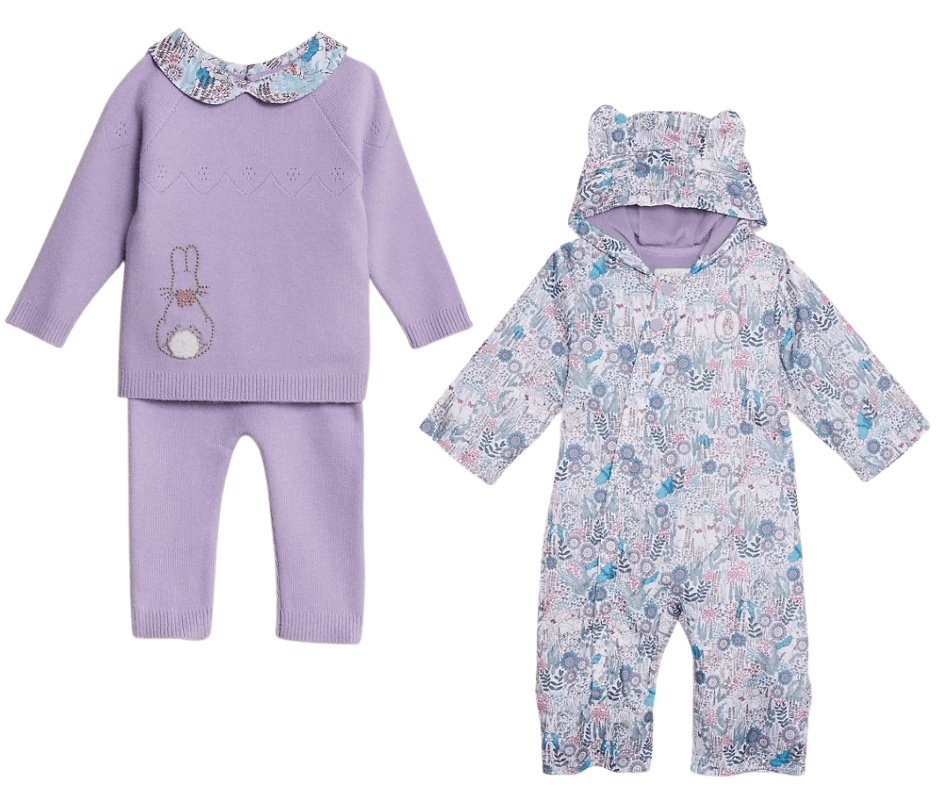 The perfect combo for a rainy day! Little one will be super comfy in this knitted lilac outfit! Absolutely love the patterened collar which matches the puddlesuit perfectly!
Peter Rabbit Dresses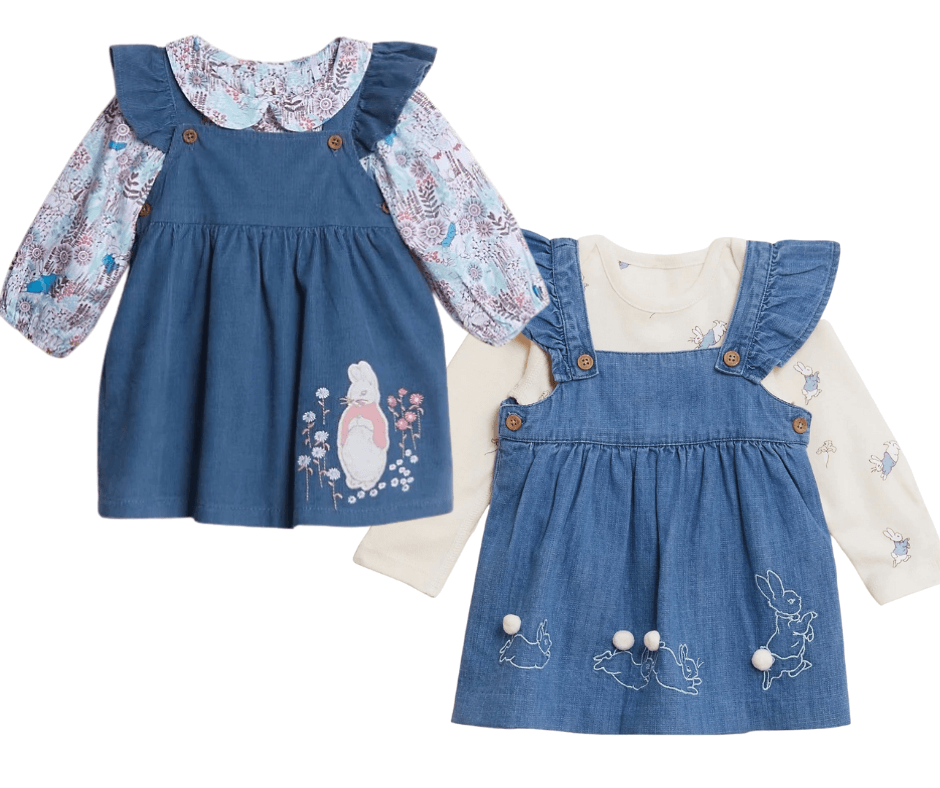 With spring around the corner these denim dresses will be the perfect addition to little ones wardrobe! Pair with tights while the colder weather is still here... hopefully for not much longer!
All affiliate links are marked with an *
If you liked this, you might also like...
Favourite Finds
If you like this product, you might be interested in these too!