Wean in Scandi Style With The Mamas & Papas Juice Highchair
We're absolutely LOVING the new Mamas & Papas Juice Adjustable Highchair*
It can be really hard to find a highchair that is both easy to wipe down after a really messy mealtime, and also stylish – particularly if you're house proud and love interior design! No one wants a highchair that clashes with their stunning home, right? Well, the Juice highchair would fit right in at your gorgeous home.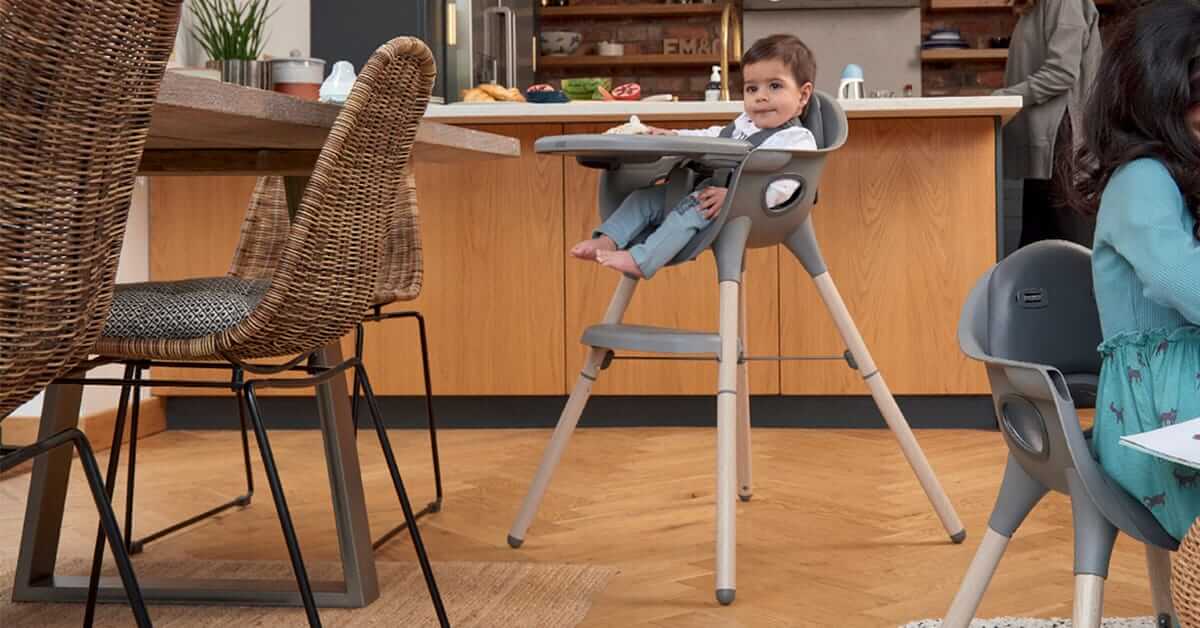 We love the Mamas & Papas Juice Adjustable Highchair because…
The seamless seat pad makes it comfy and super easy to scrub spotless – very practical.
Secure crotch post makes it safe for your mini diner, especially if they're an escape artist!
Cool Scandi style.
Side-handles making it easy to move around your home.
The Mamas & Papas Juice Adjustable Highchair also adapts with your little one as they grow from baby to toddler.
We love that this trendy Scandi-style highchair also comes packed with versatile features, meaning that you can enjoy it for years to come;
The tray can be removed, ready to be used at the dining table!
The legs can be shortened as your child becomes more independent and mobile.
The straps can be adjusted as your child grows and eventually no longer needs them.
Check out our unboxing…
We were lucky enough to get to test out the Mamas & Papas Juice Adjustable Highchair*, and it goes without saying that we were mega impressed. Check out our unboxing video – we had so much fun!
Things You Need For Your Weaning Journey
If you're setting out on your weaning journey with your little one, we've got you covered with our Instagram reel on essential things that you will definitely need for your weaning journey. Check it out below!
Favourite Finds
If you like this product, you might be interested in these too!