Love Easter, but not dairy chocolate? We've got you covered!
Looking for different ideas for Easter gifts or treats for a baby, toddler or maybe a little something for you too? Not everyone wants to give the traditional dairy chocolate Easter egg at Easter. And whether you're a mummy with a CMPA baby, you're following a vegan diet or your little one is simply too young for sweet treats, our alternative Easter Gift guide has some really thoughtful and affordable options.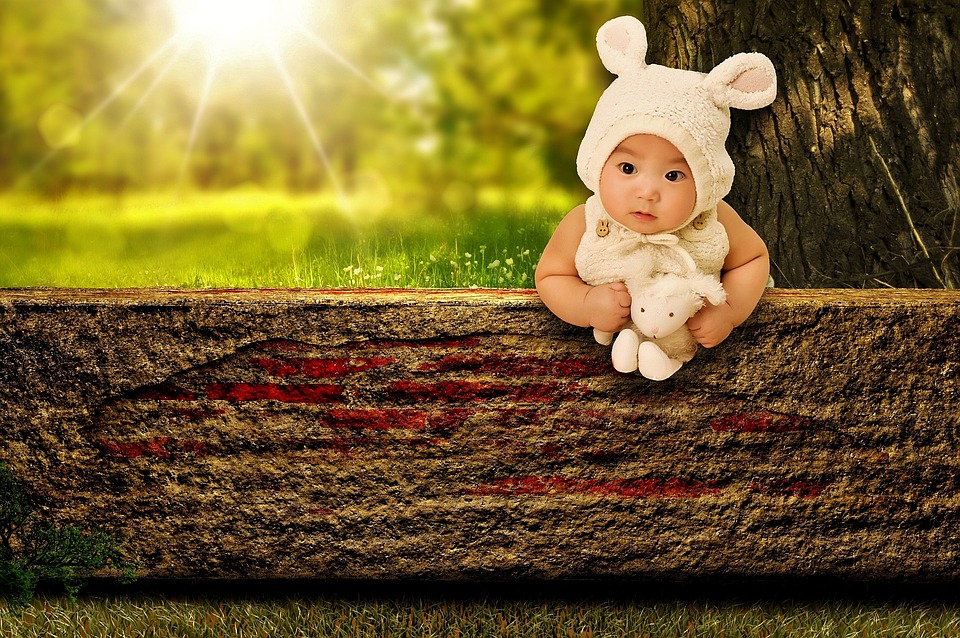 From delicious non-dairy chocolate treats through to toys, books and Easter props and accessories for boys and girls, here's where you'll find the perfect Easter gift for your little one this year.
---
Non-dairy chocolate
CMPA (Cows Milk Protein Allergy) parents like myself will appreciate this section in particular. Easter is a nightmare for those with dairy allergies or intolerances, because easter eggs are predominantly dairy chocolate. We've had a good look at the best dairy-free easter eggs and dairy-free easter-sweets for your little one from places like Asda, Tesco and other retailers, so that they can take part in the Easter fun! We've highlighted which treats are free from Soya too.
Eggs
Love strawberry? This Sainsbury's Deliciously Free From Strawberry & White Chocolate Easter Egg* looks delicious. It's great for little ones who cannot have dairy, and breastfeeding mummies avoiding dairy due to their baby being allergic to dairy protein. Oh, and it's vegan – great for families who avoid animal products. It does contain soya lecithin.
For CMPA breastfeeding mummies (you are heroes and deserve the very best!) Swiss chocolate truffles are divine, and these are absolutely heavenly! Best of all they are FREE FROM DAIRY and SOYA! You can find them at Sainsburys*.
Booja Booja chocolates* (1) are the best thing I was ever given when I was dairy and soya free for my little one. The brand is dairy, gluten and soya free and the truffles melt in your mouth. They are a bit pricey but well worth it. They also do eggs but you get more truffles with a box. (Below, left)
This Mint Chocolate Easter Egg from Hotel Chocolat* (2) is on my wish list! Made from 70% dark chocolate and Tasmanian peppermint oil, this dairy-free egg is luxuriant and a great treat for a dairy free mama (or any dairy free person who loves their dark chocolate)! It does contain soya lecithin.
We also love the Moo Free Sea Salt and Caramel* for mummy (3) – it's milk, soya, gluten and wheat free and vegan to boot. You can find it in places including Holland & Barrett.

Lollipops
For a smaller sweet dairy-free treat, these lollipops could be right up your street! The Moo Free Organic Rosie Rabbit* lollipop from Asda is really popular with our mummies of CMPA, soya allergy and lactose intolerant children. This Free From Choc Lollipop* shaped like an adorable Easter chick is a fab alternative from Asda but this one does contain soya.
Or why not make your own with dairyfree chocolate treats out of your favourite non-dairy chocolate using these Easter egg moulds* from Lakeland? We love them! They could be a fun activity to enjoy with the kids this Easter.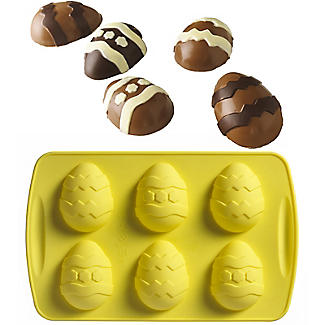 Not into chocolate? We love these seasonal Jelly Babies from Tesco, they're chicks! The jar version is on offer right now. They do contain gelatine so they're not suitable for vegans or vegetarians, however, they are milk and soya free.
---
Best Easter Books for Babies and Toddlers
A beautiful book is always appreciated as a gift. Why not team it up with a soft toy from our selection below or some cute Easter accessories to create an Easter Hamper or invitation to play? Here are our top 5 Easter books from The Book People;
1 – We're Going On an Egg Hunt*
5 – Peppa Pig – Peppa's Easter Egg Hunt*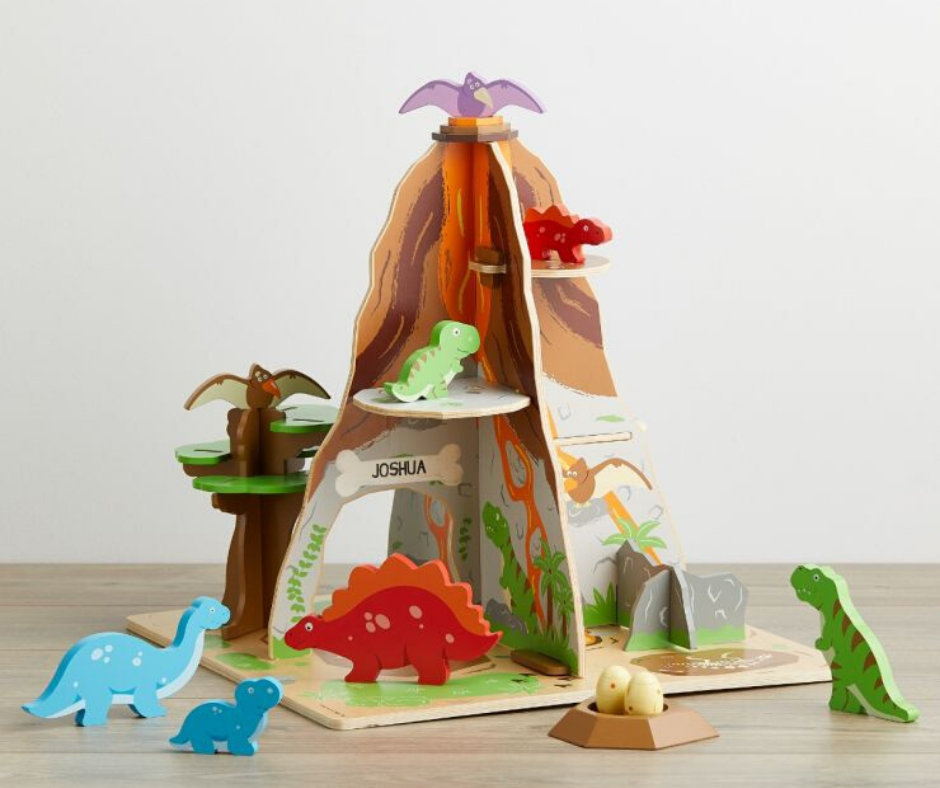 Adorable Easter Accessories
There are so many Easter accessories for newborns, babies and toddlers to enjoy as gifts – we've found some absolutely adorable picks from retailers like The White Company, Accesorize, Jojo Maman Bebe, and Mamas and Papas to fit the Easter theme.
These chick muslins* currently on sale at The White Company are perfect for an Easter gift for a newborn; chicks are very much in theme with Easter and spring, plus they're practical! This Sleep Bag, also on sale at The White Company*, is another great Easter gift for a newborn.
This bunny backpack* from Jojo Maman Bebe is a fab Easter gift idea for a toddler! My independent little man loves his, as he feels so grown up carrying his own things. It could also come in handy for collecting goodies at an Easter egg hunt. We love this sheep sleep bag* from TK Maxx – sheep are very in with the Easter & spring theme, plus it looks so cosy and snug, perfect for a small baby too young for a chocolate egg. Continuing with the spring animal theme, this sheep snuggle towel* is so cuddly and the sheep emblem is adorable.

Spring animals are certainly a popular theme for Easter! This bunny hooded towel* from Jojo Maman Bebe has made us smile, the ears on the hood are just too cute. For older babies with hair to pin back, why not gift these Glitter Bunny Hair Clips* from Accessorize? Or perhaps this Bunny Bag* – we love the cute flopsy ear!

More bunnies! This Bunny Mask* could be great for Easter celebrations, especially egg hunts! You can find it here at Accessorize. Awwww, how adorable is this Bunny Snuggle Blanket* from Jojo Maman Bebe?! We're head over heels for it; you could include this in a hamper for a mummy to be this Easter, and it would make a great Easter gift for a small baby to enjoy. It's so soft and plush! We also love this monochrome Bunny Comforter* from Mamas and Papas as a gift for a small baby this Easter.
---
Easter Toys Newborns and Babies Will Love
Themed toys are another gift idea for newborns and babies this Easter! They also make a sentimental keepsake for the future, so for parents who have a memory box for baby, a toy for their first Easter could be great.
This sheep hanging soft toy* from Mamas & Papas will provide gentle sensory stimulation when clipped onto a pram or car seat and help hone hand eye coordination when baby reaches for it! And how cute is this rabbit rattle from M&S* – rabbits are definitely number one this Easter. This interactive Chick Activity Toy from Mamas and Papas* is ON SALE currently so be quick if your wee one would adore this! The yellow hue and polka dots are a great way to develop baby's vision.

For the more mobile tot, this bunny push along wooden toy* could be a great Easter gift. You can find it at Jojo Maman Bebe. These bunny wrist rattles* from Jojo Maman Bebe are perfect for babies not yet mobile; clip them on during playmat time and watch baby enjoying their new source of stimulation! Oh, and we've found this plush chick* over at M&S! He's so sweet.

---
What non-chocolate gifts will you be treating your loved ones to this Easter? Tell us in the comments!
Love from Katie. Xx