It's the most wonderful time of the year… Why not make it eco-friendly, too?
With Christmas often comes mounts of packaging, wrapping & plastic, which of course isn't great for the environment as it all ends up in landfill. Luckily, we can all make simple changes that can make a difference! We've taken a look at the best tried & tested ways of making the festive season kinder on the environment…
---
Buy second hand/upcycled gifts
Don't be afraid to opt for second hand or upcycled gifts, especially for younger children. They will not know the difference! I personally spent £25 at my local NCT sale recently and purchased 2 huge Ikea bags full of amazing toys as well as a huge car track tower that I know my 3 year old will adore. The best places to look are…
Facebook marketplace & selling groups
Ebay
NCT sales
Mum2mum sales
Charity shops
---
Make your own gifts
Get crafty! Handmade gifts can actually be even more lovely as they have a more personal touch. Our favourite handmade gift ideas you can create with your kids are…
---
Look for sustainable gifts
If you're keen to buy eco-friendly gifts, look for goods that are made from sustainable materials; we love these finds! I even ordered some of the reusable personalised straws for some stocking fillers…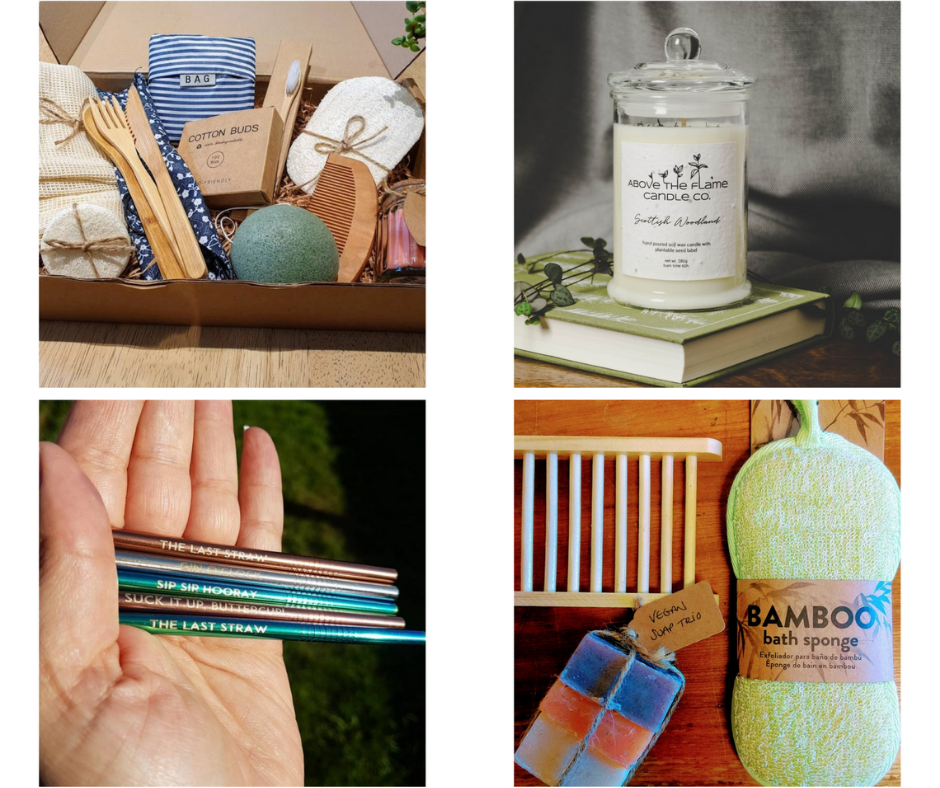 Find the Zero Waste Starter Kit here*.
Find the Sustainable Scottish Woodland Scented Candle here*.
Find the Personalised Stainless Steel Straw here*.
Find the Zero Waste Bath Set here*.
---
Avoid using non-recyclable wrapping paper
If wrapping paper has any metallic elements, it is not recyclable. Generally, if you scruch it and stays scrunched, this means that it is probably recyclable. If it springs back, this means that the paper is made from material that can't be recycled. Aim for wrapping paper that isn't metallic or glittery, and where possible buy recycled wrapping paper.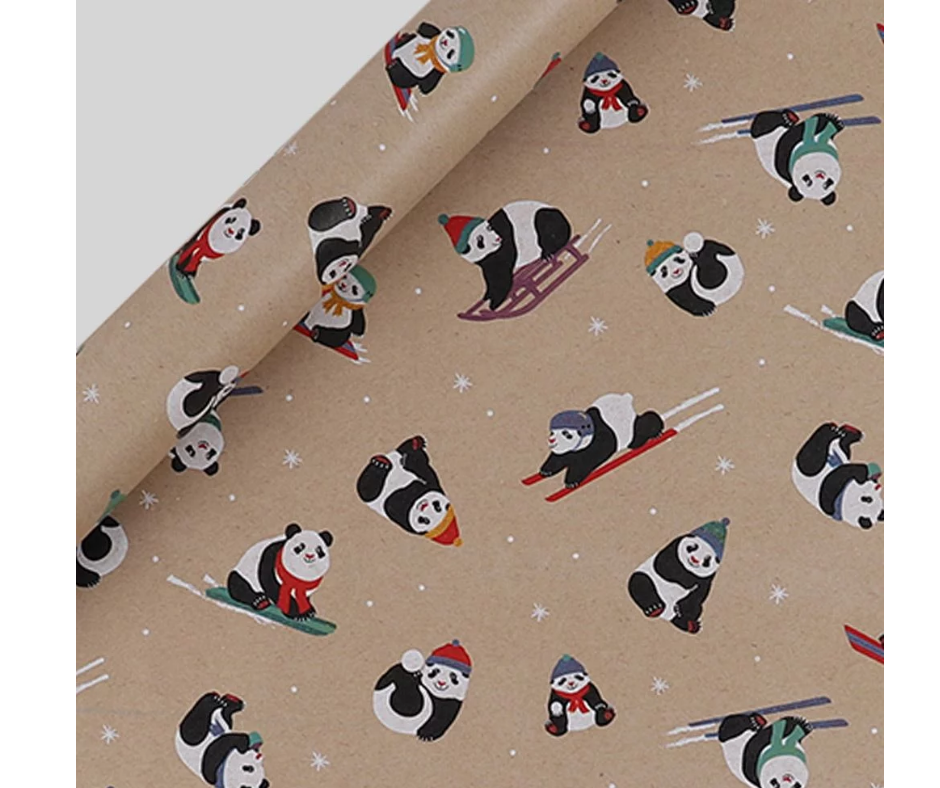 ---
Create your own bags and cards out of reused materials
We love this tutorial by How About Orange; they've made their Christmas gift bags out of NEWSPAPER!! They look amazing and arw a great way to reuse material. You could emulate this in your own way; old shopping bags, old clothing, magazines etc.
---
If you have plastic baubles/tinsel/decorations, try to reuse or donate rather than buying new
I know it's tempting, but it's more eco-friendly to invest in good quality baubles that will last years and maybe add one or two to your family collection each year, than to continue bulk buying cheap plastic baubles and change your colour scheme every year or so. Plastic baubles are prone to cracking, breaking and peeling so will end up in landfill a lot sooner!
---
Don't leave Christmas lights on for ages!
Your electricity bill isn't the only thing that will suffer from using lots of energy this Christmas.
The carbon dioxide created by the energy needed for electric Christmas lights in the US is on average enough to fill 15,500 hot air balloons (read more here) – I wonder what the UK equivalent looks like? Either way, it is a LOT of extra carbon dioxide in the atmosphere which isn't great for Global Warming.
Why not opt for LED lights and solar powered lights instead? They're…
Safer
More energy efficient
Cheaper
---
Overall, there are plenty of simple changes that you can make…
These changes aren't a major overhaul, they're not extremely expensive, but they will make a long term difference. Every little helps, so let's continue trying to make a difference to the environment – even at Christmas!
Tell us in the comments – how do you try to be mindful of the planet during the festive season?
---
Love from Katie & Team BBY. Xx
(Affiliate links are marked with an asterix)