Protecting our environment has come to the forefront of public attention in recent years. As parents, it's something we can all participate in.
In recent months, I've developed a huge interest in the environment, and how we can parent in the most environmentally responsible and sustainable way possible, the black bin being full of stinky nappies also being a motivating factor! Lots of the parents in our community have told me that they're unsure where to start, or anxious about changing when they're in a comfortable routine. Understandable, I felt the same way, but I feel that this is something really important to address!
The prospect of changing things up can be daunting, but there are so many easy swaps you can make during your parenting journey that will be kinder on our planet, protect your local ecosystem, and reduce the footprint you leave on this earth for future generations too.
In this guide, I'll be exploring all the wonderful tips and substitutions that exist that are more friendly on the environment, and as as bonus may are kinder on your bank balance too!
We'll be exploring;
Eco-Friendly Baby Products
Cloth nappies and wipes
Biodegradable nappies and wipes
Reusable sanitary products
Wooden toys vs. plastic toys
Buying eco-friendly baby and maternity clothing, or using charity shops more (this edition)
Use of 'single use' plastic
We aim to dispel misconceptions about how difficult it is to change your habits, and also show the amazing benefits of each of these eco-friendly parenting ideas, with recommendations on where to go to find everything from environmentally friendly toiletries and eco-friendly options for mum too.
So, here's our guide on protecting our planet as parents by making sensible fashion choices – we hope you find it informative!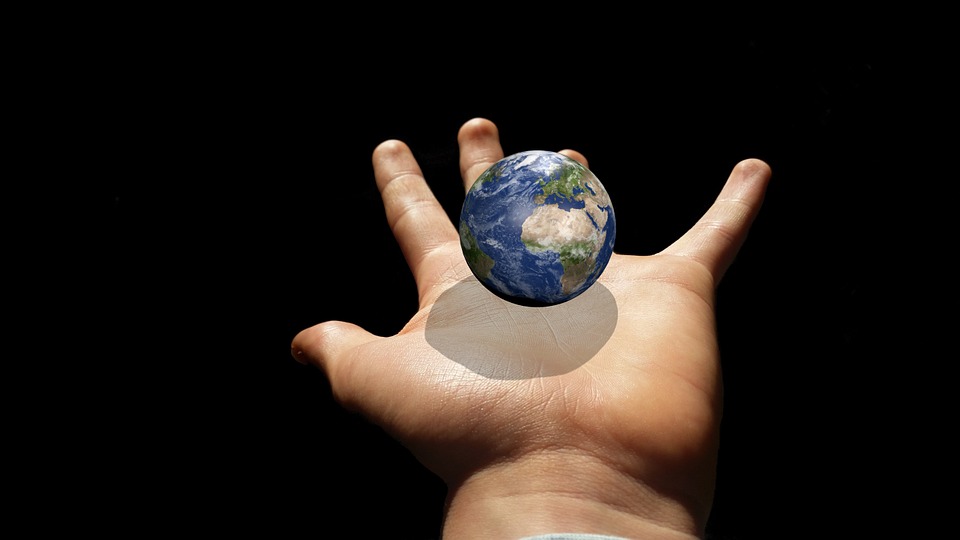 ---
AN ECO APPROACH TO BABY CLOTHING
We live in an age of 'throw away fashion', which has a detrimental impact on our environment that's often overlooked. The textiles industry contributes to water pollution through the use of hazardous chemicals during the manufacturing process, and a large amount of textile waste due to the rapid changes in fashion and tastes that has come with modern living.
A really great way to make a difference to the environment as a parent is to reevaluate your clothes shopping habits. Our best tips are;
Pick quality over quantity.
Create a capsule wardrobe with classic styles that won't go out of fashion.
Try charity shops first before buying new – you'll be surprised what gems you can find, especially with baby clothes.
Use clothes recycling banks when disposing of clothes instead of sending to landfill.
Pick natural fibres rather than synthetic.
Try to favour brands with an eco-friendly ethos.
ECO-FRIENDLY FASHION
We Love Frugi focuses on sustainability and putting the planet first, so naturally they're the perfect brand to mention. You're spoilt for choice when looking at their clothing range, and they're a great choice for mummies and daddies who want to be mindful of our planet.
WE LOVE FRUGI
Frugi gives 1% of its profitable turnover to charity, sources all organic cotton from sustainable sources, and creates their outerwear from recycled plastic bottles – how amazing is this?! They're clearly very dedicated to making a difference, and their prints are so eyemcatching & unique.
This Snuggle Suit has to be one of my favourite pieces from their website! The puffin print is absolutely adorable, and the suit is designed to be snug, secure and protective against the cold whilst being made from the best sustainable, organic cotton.You can see it here!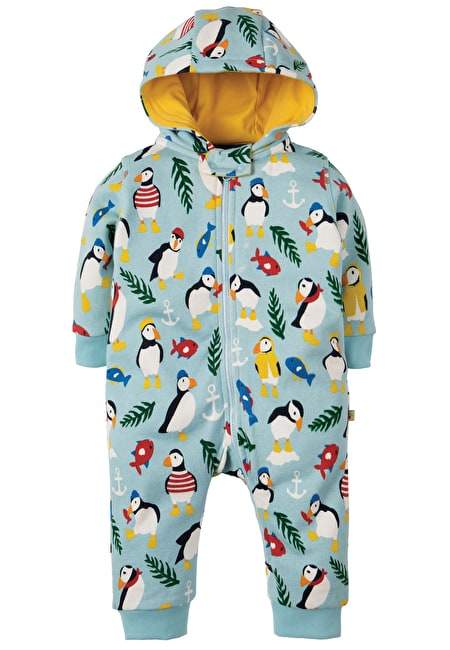 You can find out more about Frugi and their Organic September campaign in the awesome video below…
BABIPUR
Another excellent eco-friendly brand for baby clothes is Babipur! Ethical, fairtrade, and organic… what's not to love? They work with our planet in mind, plus their clothing is absolutely stunning. I love the colours and prints so much!
Because Babipur only uses ethically sourced and sustainable materials, they're not having a detrimental impact on the planet through manufacturing. Their clothing is also excellent quality and lasts for ages, so you won't be contributing to 'throwaway fashion' and will be able to pass clothes down to friends and relatives, which is brilliant in terms of saving money and being kinder on the environment.
My favourite pick has to be this Fox Tilly Cord Pinafore Dress – currently reduced in price too, so be quick – but to be honest, I could easily buy the entire website without hesitation, I love it all!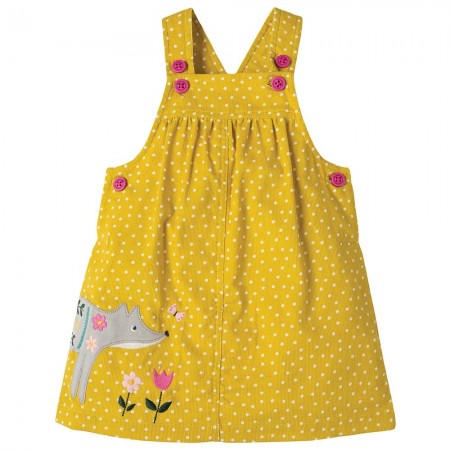 LITTLE GREEN RADICALS
Eco-friendly parents are sure to adore Little Green Radicals – I'm definitely a fan. Established in London in 2005, they focus on organic and fairtrade, meaning they don't use nasty pesticides, they pay their Indian suppliers fairly for their cotton and give them the employment benefits we in the UK have come to take for granted, and all of this results in some beautiful clothing that is kinder on our planet. They were one of the first UK brands to get official certification for fairtrade cotton too!
One of my favourite pieces from Little Green Radicals are these Nordic Forest Dunagrees! They're adorable, and would look perfect paired with some tan Timberland boots and a mustard sweatshirt underneath, I think.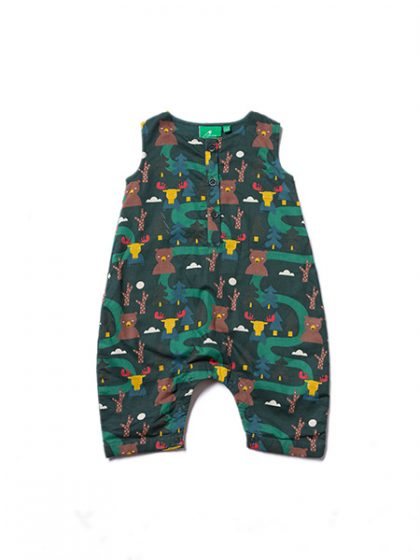 ---
We'd love to know your thoughts on eco-friendly baby clothes – tell us in the comments!
Love from Katie. Xx