Are you looking to gift mummy with something extra magical to commemorate their first Christmas as a mummy? What type of present would they love to open on Christmas morning? Would the new mama in your life love something personalised to mark the occasion? Perhaps something practical is more her cup of tea. Let's take a look at some ideas that your baby's mama will cherish.
Christmas Presents For Mummies – Ideas From Our Community
We asked the lovely parents in our Facebook community what they're getting the mummy in their life for Christmas (or what they'd like if they're a voting mummy) this year from the children and themselves, and had some fab responses. The top suggestions are;
Jewellery – necklaces, bracelets.
Pampering – hampers, sets, lotions & spa goodies.
Practical items – mugs, slippers, hot water bottles.
Perfume 
Homemade gifts – salt dough, handmade cards.
Personalised gifts – most of the above can be personalised.
Other ideas we saw were things like photoshoots, handmade cards and things for the house – all fabulous and heartfelt gifts with sentiment behind them.
The perfect gift for mummies first Christmas doesn't have to be huge or extravagant – this is where personalised gifts come in handy, as they're so thoughtful and the mummy in your life is bound to be bowled over whether the Christmas gift is miniature or massive. You could even include this gift as part of a Christmas Eve Box – our handy guide here could help you.
Treats
Treats like chocolates, afternoon tea experiences and alcohol are a winner for mummy's first Christmas. You could get mummy a monthly subscription to Hotel Chocolat, reminding her of her first Christmas as a mama each month! These Hampers of Distinction sets should cover everything; the gin set* comes with tonics, popcorn, fudge and other yummy treats, and the prosecco set* comes with truffles and brownies as well as other goodies. What a perfect way to celebrate her first Christmas as a parent! This afternoon tea for two experience* is also a popular choice for mummy's first Christmas; she could take you or a friend out and enjoy a delicious treat.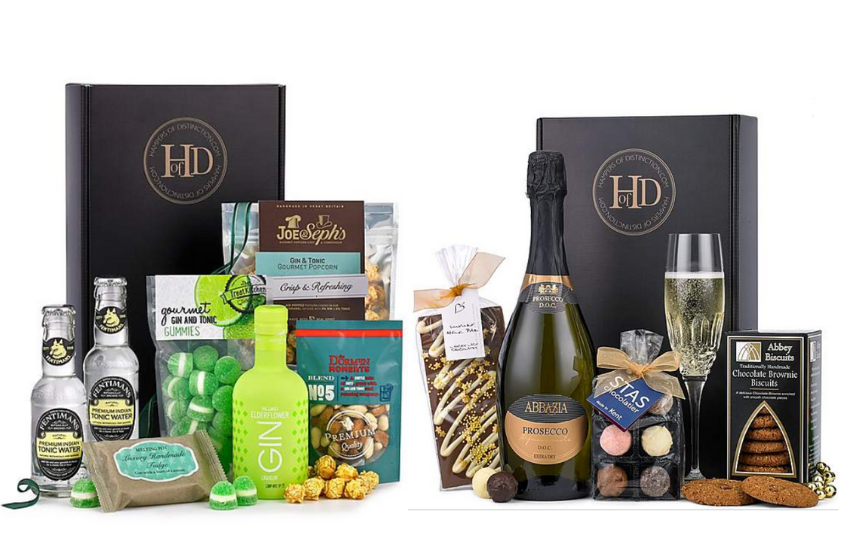 Practical
Practical bits and bobs are always well received by mummies! They'll reminisce about their magical first Christmas as a mummy each time they use these practical items. These faux fur slipper boots* will keep mama's tired feet warm during those cosy evenings when the babies go to bed, and she can enjoy a good cuppa with this gin decal slogan mug*. If she's feeling a little chilly, this faux fur hot water bottle* will help her to feel snug on cold winters nights.
We also love these practical goodies…
This personalised compact mirror* is small but sweet, and will always come in handy for any mummy on the go! I'm in love with this slate heart* that can be personalised with any message; a lovely message from you and baby on mummy's first Christmas is such a nice way to commemorate the occasion. Finally, and most practical of all… this Cath Kidston oversized changing bag* is bang on trend, and comes with bucketloads of space and compartments – the perfect balance between practical and stylish.

Jewellery
Jewellery was one of the most popular Christmas gift suggestions for a mum's first Christmas, especially with the element of being personalised incorporated into the surprise! We absolutely adore this baby's birthstone necklace*, as it's so sentimental and meaningful but elegant too. This personalised charm bracelet* is something that you could add to for every future child too, giving it a sustained meaning and making it something to celebrate the entire family.
If you're looking for something even more personal, breastmilk jewellery is a stunning gift to celebrate a breastfeeding mummies first Christmas as a mummy. We love this breastmilk ring*, and this lock of hair pendant* for mummies who don't have breastmilk but want to substitute.
Perfume & Makeup
For special occasions, it's great to have a beautiful fragrance and good quality makeup. For mummy's first Christmas, these gifts would be wonderful choices – every time she spritzes herself with this lush Olympia perfume by Paco Rabane* she'll be taken back to that special first Christmas as a mother, and each time she gets glammed up for a special occasion with this Estée Lauder Midnight Nudes set*, she'll recall celebrating such a wondrous occasion.
Festive
Want your gift for mummy's first Christmas to be festive themed? There are loads of ways to incorporate Christmassy vibes in your gift giving! We love this matching mummy & me 'I Saw Mummy Kissing Santa Claus' set* and the mummy in your life is sure too as well! This First Christmas as My Mummy bauble* is small & sweet – it could be perfect in her Christmas Eve Box, and then could be part of a memory box so that she can look back and cherish her first Christmas as a mother. Finally, this 'First Christmas' personalised jumper* is an amazing choice, and you can look back on Christmas photos together with her wearing this jumper and feel super nostalgic.
Twinning
Twinning outfits are a lovely way to celebrate mummy's first Christmas as a mama. They're fab for family photographs that you can look back on in years to come, and just completely adorable! The Me & Mini Me set* would look ace on Christmas day with skinny jeans and cute patent pumps. We also love the #readytoroll set*, and we're sure the mummy in your life would too! The Exhausted & Exhausting set* is tongue in cheek and completely adorable – those first Christmas snaps will be perfect with any of these twinning sets!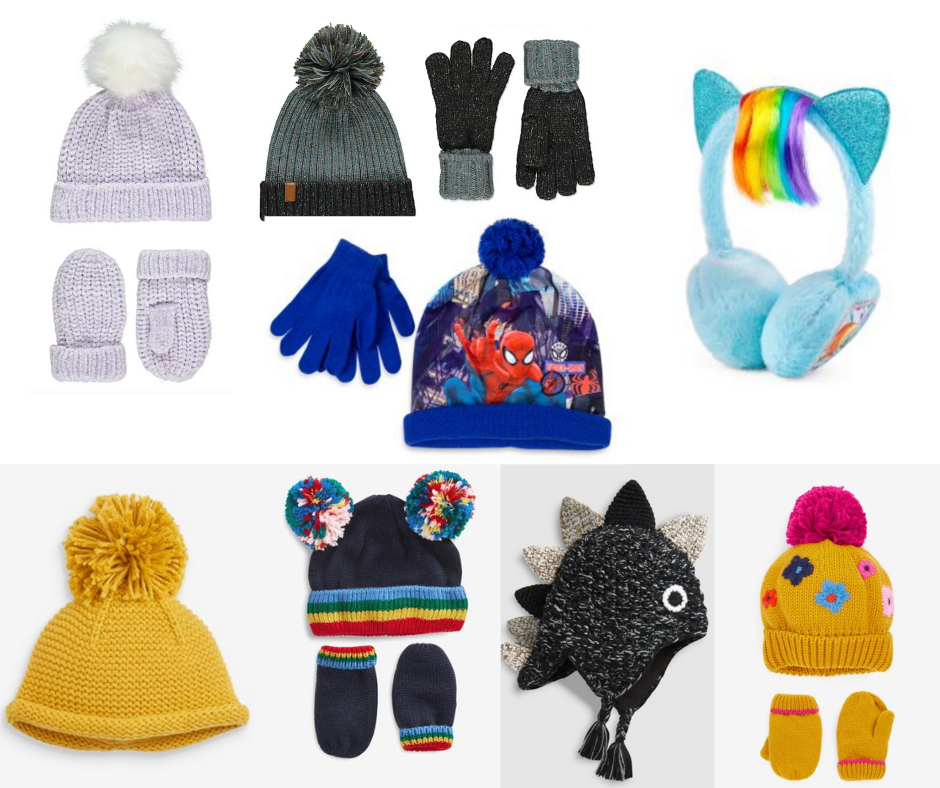 Homemade
If you're struggling for time, or if the mummy in your life already has lots of these goodies, you could always go for a handmade gift – this would also be hours of fun if you make it into a crafting activity with the kids.
Lots of the mummies in our community told us that they LOVE homemade cards/canvases from their kids for Christmas. This footprint tutorial from our guest blogger Diary of a Yummy Mummy is brilliant, and can be used to make loads of different animals and shapes for a homemade artistic gift.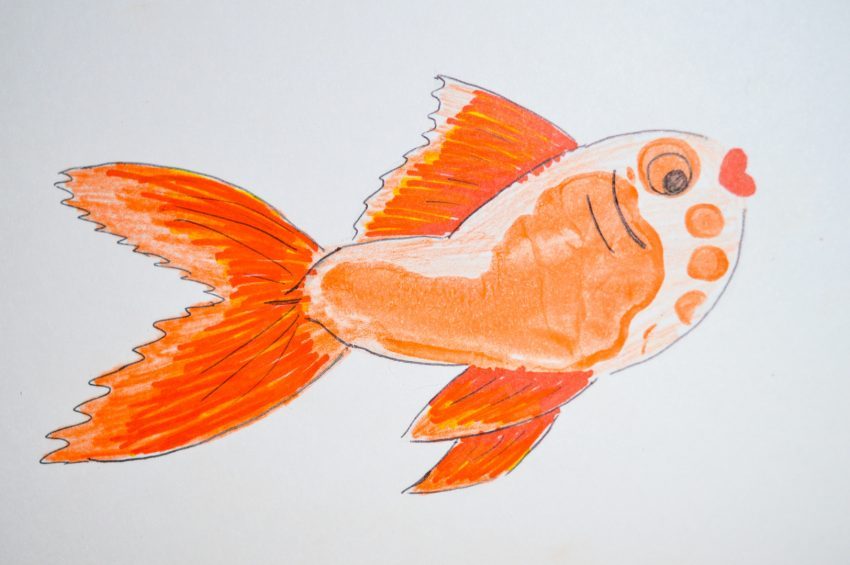 If you'd like to make an ornament for the Christmas tree or to hang anywhere in the house for mummy's first Christmas as a mother, salt dough is the way to go – cheap, simple, but looks phenomenal. Here's the best recipe;
You'll need…
1 cup salt
2 cups of flour
¾ cup of water
Method…
Mix salt and flour together in a big bowl.
Stir in water bit by bit until the mix is like a dough.
Knead until smooth.
Shape away!
Preheat the oven to 180 degrees Celsius and pop them in until they seem solid.
Once they're dry and cool, you and the kids can get painting.
For The Home
One of the most popular suggestions by far was goodies for the home – we all love having a nice environment, and it's even better when we can look at nice decorative touches and get a wave of nostalgia remembering our first Christmas as a mummy. This clip photo frame* is simple yet chic, and you could add some family photos to surprise the mummy in your life on her first Christmas as a mother. This pomegranate and raspberry diffuser* smells amazing (I have one) and if the mama in your life gets one for her first Christmas as a parent, she'll link the smell to the special day every time she gets a whiff. It's honestly lush! Finally, this thick and snuggly faux fur throw* (which comes in a variety of colours) would look amazing in the lounge (or snug if you're lucky enough to have one), and it's perfect for getting snuggly during family movie nights .

---
What are you getting the mummy in your life for Christmas this year? Tell us in the comments!
Love from Katie. Xx