Do you want to give Daddy something a little extra special to mark their first festive season as a father? What type of present would they like Santa to bring them? Would the new dad in your life prefer a fancy gadget to help him organise his now much more hectic schedule? Perhaps a piece of keepsake jewellery would be more up his street? Let's take a look at some ideas that your baby's dad will love.
Xmas Presents For Dad: Ideas from BBY Community
We asked our Facebook community what they're getting the father of their children for Christmas, from them and the kids. The most popular suggestions were;
Clothing – 29%
Gadgets – 10%
Personalised goodies – 20%
Aftershave – 14%
Experience days – 18.6
Jewellery – 1.4%
Food – 6%
Along with more traditional gifts like aftershave sentimental choices such as tattoos or helping Dads to make new memories by gifting experience days. With so many new parents in our group, it's no surprise that personalised gifts for dad were such as popular choice with one in five respondents telling us they would be purchasing something with a special message or photo of their little one featured.
A small personalised gift needn't be expensive and is a thoughtful way to show you appreciate the journey you've been on together as parents. If you do have a bigger budget set aside, you could choose to add a personalised twist to a piece of jewellery, gadget or even aftershave (more on that below). You could include this as part of his Christmas Eve Box if you're planning to make one. For now, let's take a look at some ideas for personalised items for his first Christmas as a Dad.
Personalised Gift Ideas for New Dads
Personalised clothing – hoody, T-shirt, socks
Personalised accessories – wallets, wallet cards, cufflinks
Desk friendly gifts – mini photo canvas, mouse mats, calendar
Gifts for his car – personalised air freshener, mat
Personalised hobby related gifts – chopping board, gaming,
Cute family twinning outfits – pyjamas, tops, shirts – we've got some great suggestions in our recent twinning
Everyday items – coffee mugs, coasters, phone covers, bar blades, pens, personalised tablet stand
Of course, what makes a personalised gift for dad so special is the cute message or photo on the product that will remind them of you and the little one(s) every time they use it. Whether it be the kids nickname, a little poem or a photo of you altogether – it's the sentimental things that make them smile. Here are a few cute customisable gifts…
For Special Occasions
These lovely star cufflinks come in a personalised case!
An Affordable Personalised Gift
Socks are almost expected as a gift at Christmas gift, aren't they? However, these personalised socks are extra special. They come personalised with a 1st Christmas as a Daddy message, plus the name of your child. They're a great stocking filler for Dad and make for a more affordable customised gift too.
You can get them here.
Something for Christmas Eve
Planning to snuggle up in front of a family film? You can personalise these PJs with your version of Dad. Check out our Christmas Eve Box Ideas for adults for more magical suggestions for December 24th.
You can get them here.
A Gift for His Hobby
Is Dad a keen guitar player? If your baby Daddy loves to play songs for your little one, he'll love this personalised pick. It'd be a super cute gift from bump or a baby or toddler.
You can get it here.
A Super Christmassy Customised Gift For Dad

Let's be honest, there's no better present out there than the gift of a newborn. We love this funny card that helpfully reminds Dad of this fact.
You can get it here.
Or if, you'd like something a little bit Christmassy that he can use all year round – how about this super cute Daddy Bear mug – there are also Mummy and toddler mugs, perfect for Christmas Eve or family breakfasts.
You can get it here.
Handmade Christmas Gift Ideas for New Dads
Handmade gifts were quite a popular suggestion from our mummies – there is something that bit more magical and thoughtful when a gift is made by hand, and love is put into it. And of course, making gifts at home can help stretch your budget further too – which is great news for those on limited maternity pay. Some popular suggestions are:
Salt dough ornaments
Using baby's handprint or footprint you can create lovely ornaments and engrave a personal message – this is something Dad will love to see on the tree, year after year.
Photo gifts
You could get a fancy personalised mug with a photo of your little one printed on the side but if you want to keep things simple – a nice photo in a frame with a little message on the back makes for a thoughtful and inexpensive gift.
Canvas paintings by the kids
You can often pick up blank canvases in places like Home Bargains. Let the little ones loose with some kid-safe paint and create some masterpieces for Dad to treasure. Again, using baby hands and footprints can help to create a really sentimental gift as they really don't stay small for that long.
Food gifts
Toddlers will love helping to make some special food gifts for Daddy. Chocolate truffles, peppermints, slow cooker fudge and rocky road are all easy makes that little ones can get involved with at different stages. And, he'll enjoy each bite even more knowing the effort that went into making the goodies.
Personalised treat jar
Does he love a massage? Would a week of having his lunch made or a free pass to avoid doing nappies for a week add a smile to his face? Why not make him a treat jar with different things he loves written on pieces of paper. You could make enough for him to pick a treat each week or one per month and the treats can be as silly, romantic or cute as you like.
Gifts For Gadget Lovers
If Daddy is a tech wizard, he might be hoping to add to his gadget collection this year. The Amazon Echo is exceedingly popular gift for dads this Christmas and makes a great new Dad gift in particular because it can help him to a bunch of stuff completely hands free. Handy for switching the TV channel or music when changing a nappy!
For those in the market for a tablet the Samsung Galaxy Tab E is an affordable choice. This one has a good processor for the price, so it's suitable for gaming and is on par with many much more expensive tablets.
If he's been finding it harder to look after his health and fitness since becoming a Dad, a Fitbit makes for an easy way to set fitness goals, without signing up for an expensive gym membership. It can also be used to track sleep, just in case he wants to know how much of those precious Zs he's currently getting.
Amazon Echo Dot: you can find this here*.
Samsung Galaxy Tab E Tablet: you can find this here*.
Fitfit Charge 3: you can find this here*.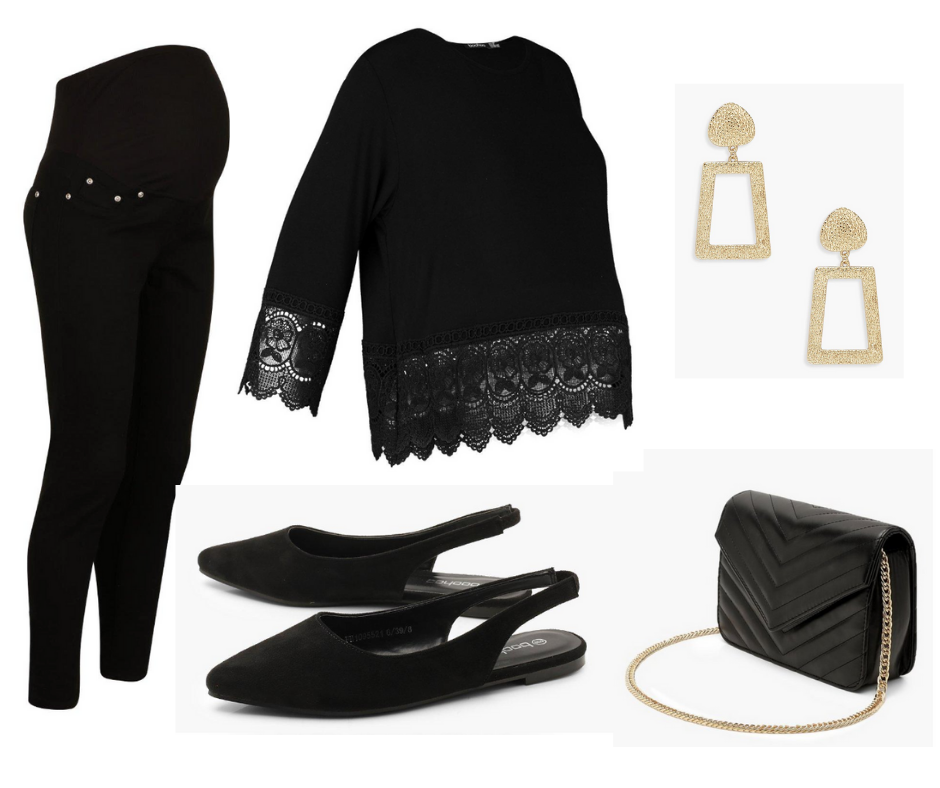 ---
The Aftershave That Reminds You of Him
Does he usually rely on Christmas to keep his bathroom collection of lotions, potions and aftershave topped up for the year? If you'd like to buy him a men's fragrance, there are some great offers around. You could make the gift a little more personal by writing a tag explaining that the scent reminds you and little one of you. Some retailers offer an aftershave bottle engraving service online and in store, which means you could add your very own 1st Christmas as a Daddy message to the bottle.
Is one of these his trusty favourite?
Calvin Klein CK One Eau de Toilette Set: you can see this here*.
Paco Rabane – Invicticus Eau de Toilette Set: you can see this here*.
BOSS Bottled Eau de Toilette Set: you can see this here*.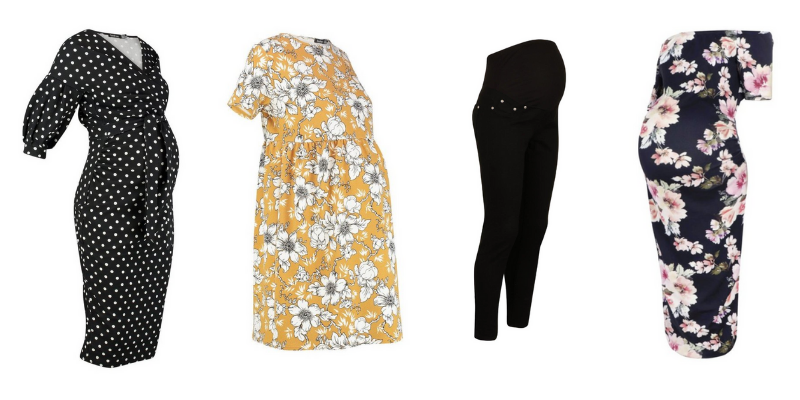 ---
Experience Days & Date Night Plans
For guys who have everything or those who you simply thing deserve a break or a bit of downtime because they've been a super dad – an experience or family trip makes for a great gift.  From paintballing and super car driving to whisky tasting, there are lots of experience days you can buy online.
Or, you could purchase some tickets for his favourite band, team or comedian, or maybe even a night away for just you two? It needn't be an expensive event either. Date nights can become a far too rare occurrence with a baby or toddler around, so sometimes just knowing that you're still thinking about them and planning some time as a couple can be a great gift.
Driving Experience: Lambourghini: you can find this here*.
Paintballing For Two: you can find this here*.
Japanese Whisky Masterclass For Two: you can find this here*.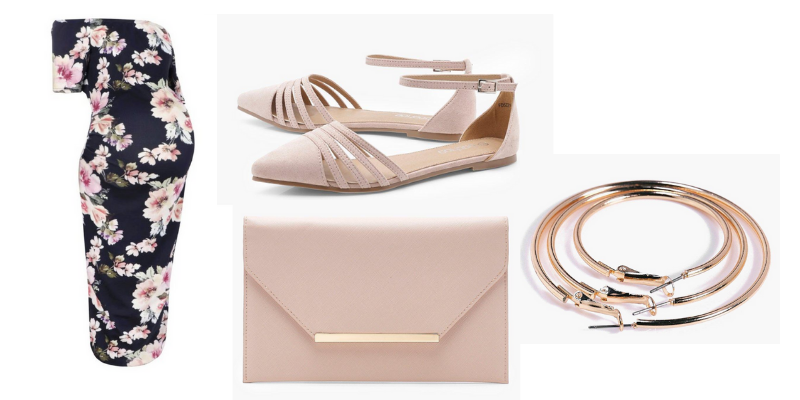 ---
Sentimental Jewellery Ideas for Dads
If you'd like Dad to know that the time he spends with you is the most precious gift – a watch can be a great symbolic gift. This Armani Exchange watch is so smart and classy without being extortionate! Cufflinks can be personalised to remind daddy of their very first Christmas as a papa, and if daddy wears a suit every day for work they'll use these all the time. The personalised engraved bracelet is really casual style suitable for every day wear too.
Armani Exchange Watch: you can see this here*.
Personalised Cufflinks: you can see this here*.
Personalised Engraved Bracelet: you can see this here*.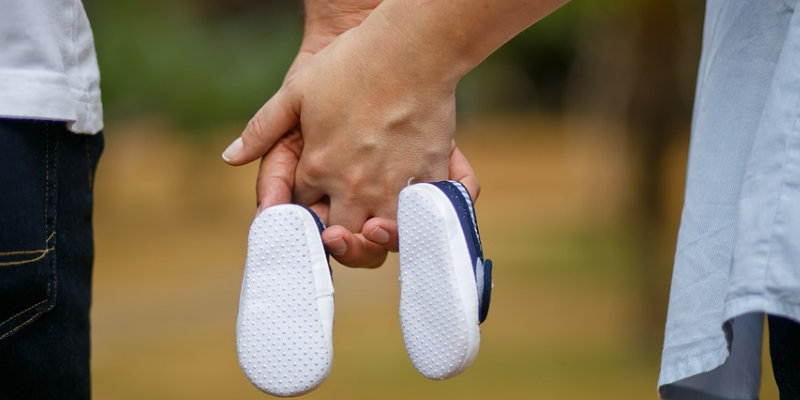 ---
What are YOU getting daddy for his first Christmas, or what would you recommend to other mummies? Tell us in the comments or share a snap with us on Instagram if he's not on Insta!