In a day and age where life seems to centre around social media and technology, we need to consider something very important; safety!
Technology has a big part to play in our lives and brings so many benefits, but lurking in the background are dangers that we as parents need to be vigilant of, especially when the time comes where your child is introduced to the internet and social media.
We'll be taking a look at the best ways to keep our kids safe on…
Social media websites
Apps for devices
Online games
Social Media
First of all, it's important to bear in mind that social media platforms usually have age restrictions when making an account. It's too easy for children to input a fake date of birth, and if you catch wind of your child having an account before the platform's Terms Of Service, we'd advise closing the account down because they're age restricted for a good reason! The Children's Online Privacy Protection Act makes it illegal for websites to collect data from children under 13 without your permission, hence the age restriction.
If your child is old enough for a social media account, the best ways to keep them safe are;
Keep the computer or device in a common area of your home so that you can monitor from a reasonable distance.
Be open and honest about the dangers of social media with your kids so that they can be vigilant. Kids often don't understand the consequences of things like sharing intimate photographs with others, so the more open we are about it, the more they will learn.
Discuss cyber bullying with them – see our blog about the Jesy Nelson documentary 'Odd One Out' here.
Set strict boundaries and be consistent with them; times, duration of use etc, but don't be so rigid that your child isn't able to learn good habits themselves.
Check their privacy settings regularly and ensure the account is locked down to anyone not a friend or family member.
Ensure they know that everything they see online isn't necessarily real; selfies can be edited, photos can be photoshopped, so their self worth shouldn't be dented by things they see on social media.
Make sure only yourself and your child know their password.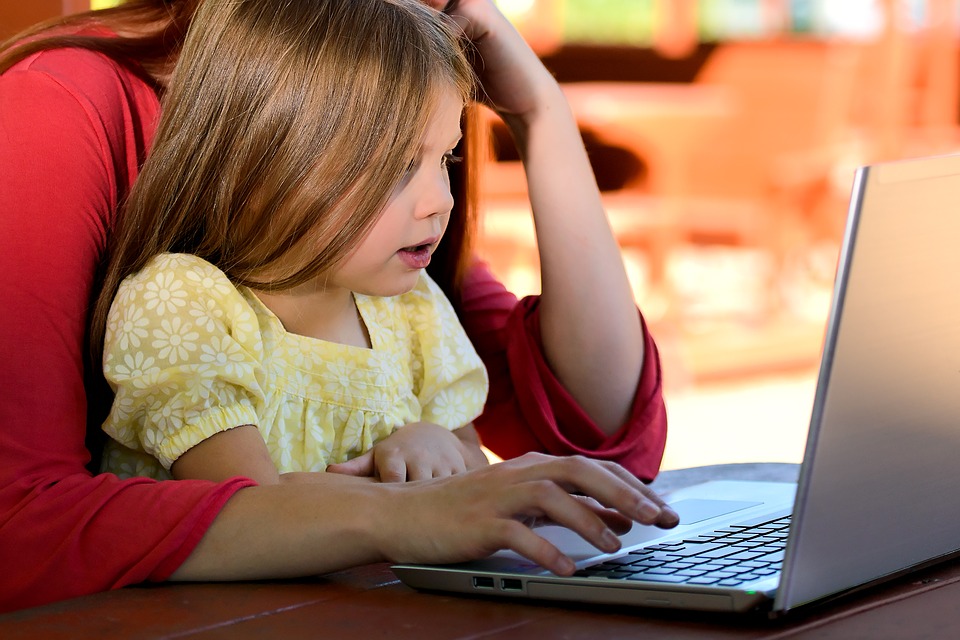 Apps
If your child is on a device, they may be encouraged by peers to download a messaging app so that they can keep in contact outside of school and arrange meeting up, which is fantastic for their social life and a clear benefit of technology! However, there are some safety aspects to consider and discuss with your child…
As with a desktop, try to keep use in a common area so that you can keep tabs on their use, at least until they're older and you're confident that they've developed good social media habits.
Set times for use, to avoid them overusing and not enjoying other fun activities!
Check the settings of the app and make sure you can decide who they can receive messages from. Facebook messenger sends inboxes from non-friends to the 'others' inbox; monitor this and delete any messages from people your child does not know.
Like with social media platforms, you can set tight security and privacy restrictions on most messaging apps. Snapchat has a setting where only friends can send messages and pictures, which is a good idea!
Teach your children to never tell anyone their password, only you.
Watch out for the following apps…
The following apps are all really popular, even if not specifically tailored towards children and may be inadvertently downloaded or misused. We're particularly concerned about the 'Calculator%' app at the bottom, as it doesn't look like a messaging app at first sight so it's easy to hide potentially problematic messages!
Image credit unknown – let us know if you made this for full credit!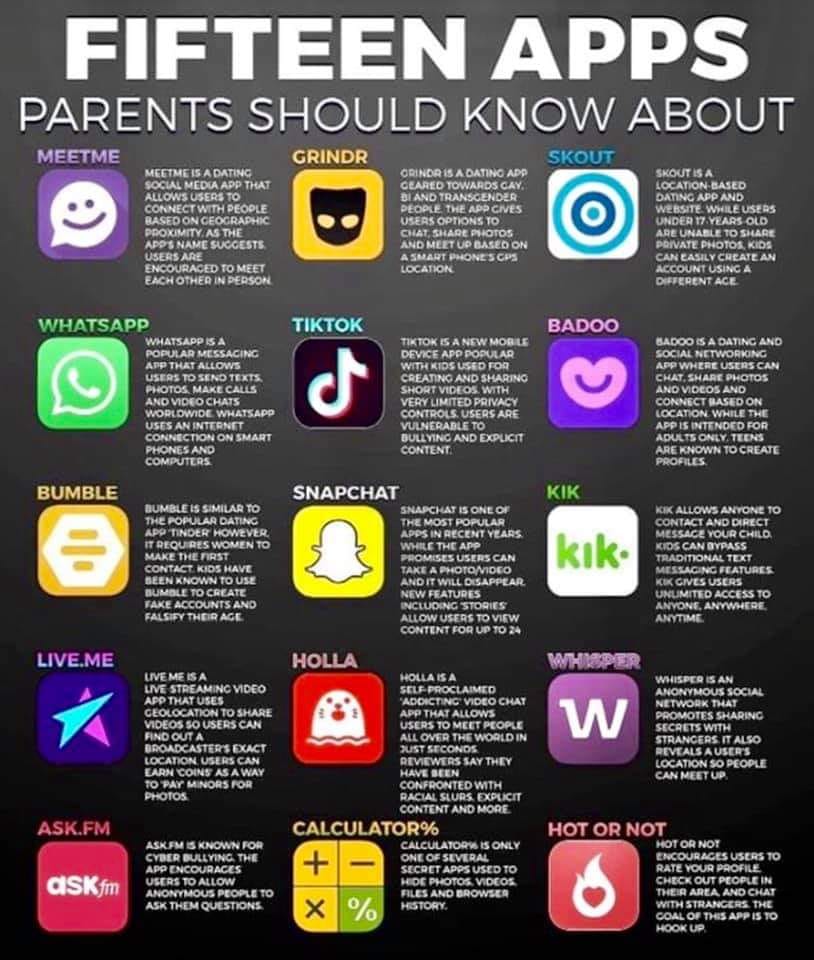 Online Games
If your child is a fan of online games, they will potentially come into contact with strangers. The most popular platforms are;
Fortnite
Minecraft
Habbo Hotel
Roblox
Club Penguin
The same tips we've mentioned before apply to online games, but there's an added level of risk as there is so much more anonymity with online games, as players can create an entire new persona to hide behind! Our best tips are;
Check the age rating and ascertain if it's suitable for your child.
Keep privacy settings as tight as possible.
Never save your bank details in the account as it's too easy to inadvertently (or intentionally) purchase add ons!
Teach your children to block and report any player acting in an untoward manner – it's worth discussing acceptable and unacceptable messages with them.
Teach your children to keep their identity to themselves.
---
How do you keep your kids safe online? Tell us in the comments.

Love from Katie & Team BBY! Xx