Finding out the gender of your baby is one of the most magical moments of parenthood!
Planning first pregnancy announcement is exciting enough, but your gender announcement gives you the opportunity to get your friends and family together and share your joy. If you just can't bear the anticipation and want to find out after a scan, why not set up a gender reveal party for your loved ones? We've taken a look at everything you'll need to celebrate finding out if you're having a son or a daughter, with some brilliant reveal inspiration thrown in!
---
Gender Reveal Ideas
You've probably seen umpteen gender reveal videos on social media by now, am I right? There are loads of zany ways to reveal to the world and find out whether you're expecting a son or a daughter… We've found that the most popular are as follows;
A filled hollow ball with coloured powder, thrown and hit with a bat.
Cutting into a cake with a coloured sponge.
Smashing blue and pink eggs, with the correct gender being hard boiled (or raw).
A black balloon filled with coloured confetti popped.
A box containing coloured balloons opened.
An item of gendered clothing (often on social media to announce online).
This Youtube Video is full of hilarious ideas to get your creative juices flowing!
Thinking of something a tad more unusual? Well…
We definitely don't advocate this but we just had to show you; this family in Louisiana, US, who keep alligators used their pet gator to reveal the gender of their baby. Read the story here – it's bizarre. Perhaps this could be replicated with your pet dog; a kong, filled with pet friendly coloured treats or balls?
---
Essential Gender Reveal Party Pieces
So, you've decided on how to reveal the gender and recruited a loyal friend or relative to set it up away from your curious eyes… Now what? If you're throwing a party, you'll need essential party pieces. Many expectant parents decorate in both blue and pink to signify boy or girl, or they choose a more gender neutral colour (mint green is a nice option). We've found some great pieces to help give your gender reveal a party atmosphere.
Team Pink or Team Blue?
These packs have EVERYTHING you need to dress your gender reveal party and/or baby shower (your baby shower could also double as a gender reveal).
Find it all here.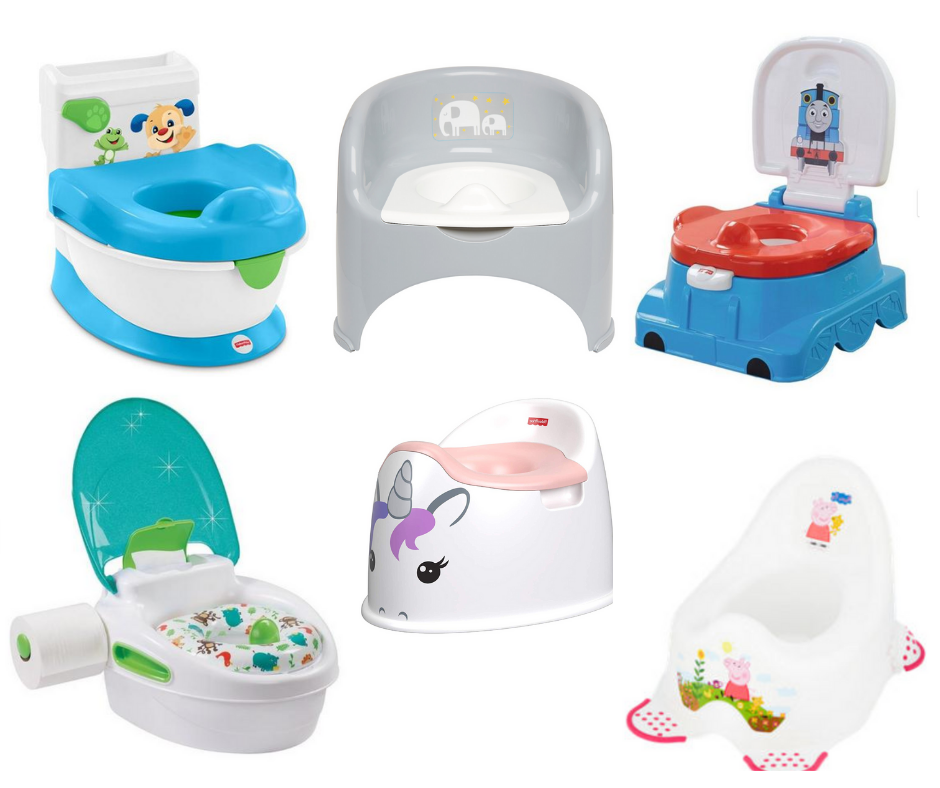 Gender Reveal Kits
Find the Confetti Cannon here*.
Find the Reveal Balloon Kit here*.
Find the Reveal Guest Advice Cards here*.

These balloons could be perfect if you're using the 'opening a box' gender reveal idea. We also love this 'mum to be' sash, the mint green colour is gender neutral and so pretty.
See the Hello World Mother To Be Party Sash here*.
See the 'It's a Boy' balloons here*.
See the 'It's a Girl' balloons here*.

Fabulous Party Decoration Ideas
These final details are sure to make your gender reveal stand out – lightboxes, chalkboards and printable signs are all beautiful finishing touches.
You can find the lightbox here*.
You can find the chalkboard here*.
You can find the printable sign here*.

How cool is this gender reveal game?
Perfect for your baby shower and/or your gender reveal celebration, this 'How Big is The Baby Bump' game would make great entertainment for you and your loved ones! Find it at John Lewis here*.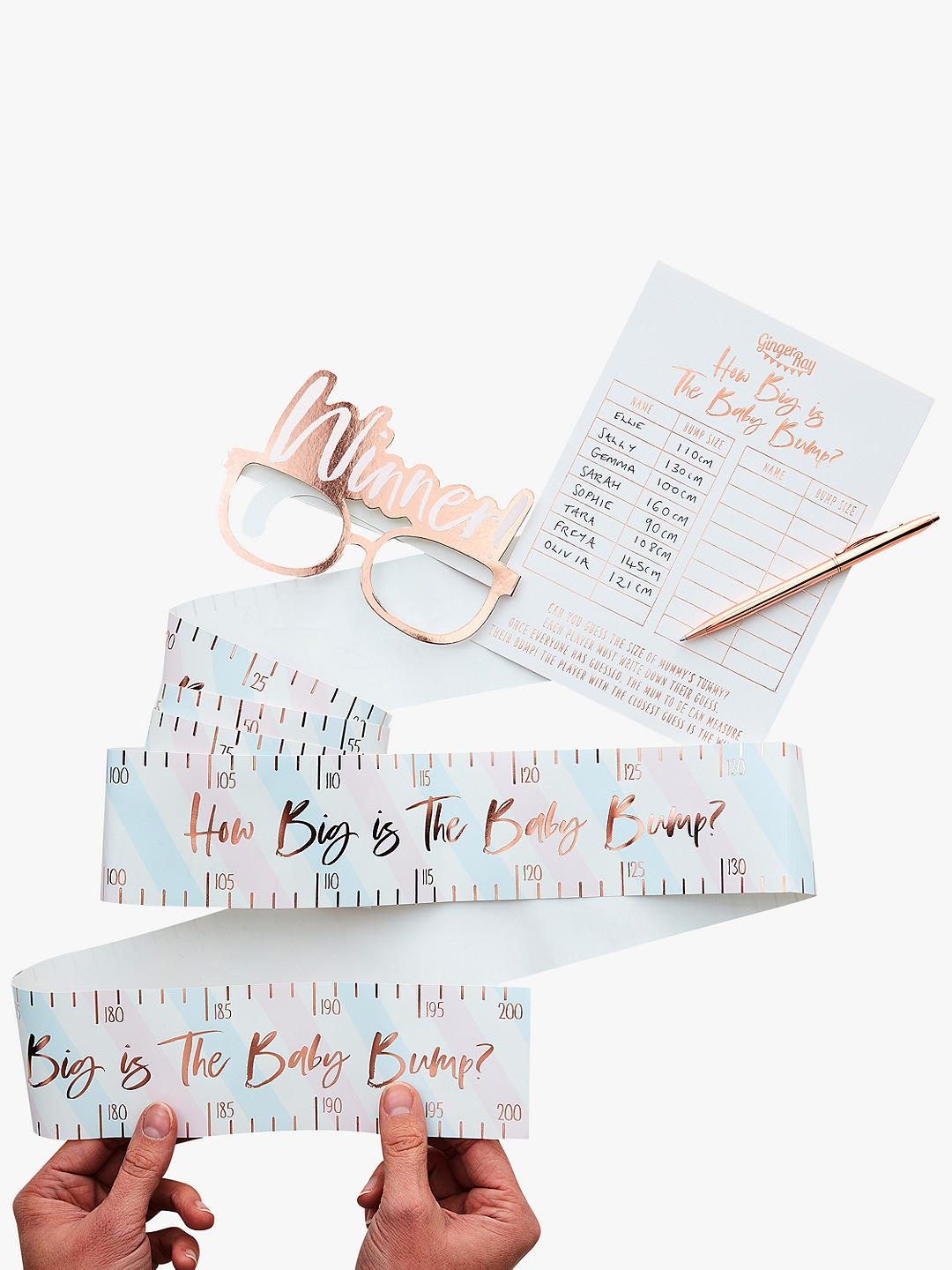 ---
Sibling Clothing
If you already have children, it's lovely to get them involved and make them feel important. Sibling clothing is a fabulous way to do this, and will make for great photographs. Here are our favourite picks;
You can find the 'Promoted To Big Brother' T-Shirt here*.
You can find the Big Sister T-Shirt here*.
You can find the Siblings Shirts set (can be customised for specific genders) here*.

---
Gendered Newborn Clothing
Lots of mummies I know bought two outfits before finding out the gender; one for a boy, one for a girl, and kept the outfit for the gender of their baby once revealed. I can understand why, it's just so exciting and the urge to buy adorable clothing can be strong! Baby clothing can also be used to reveal the gender; some mummies and daddies take a photograph and write a cute caption to reveal the gender of their baby. We've picked out our favourite options for little lads and lasses here…
P.S. Your baby can wear any of these, regardless of if they're boy or girl – we've gendered them as this is how their respective retailers categorise them.
Baby Boy & Baby Girl Newborn Clothing
These newborn picks for your incoming bouncing baby boy are adorable! Bright colours and animal prints are bang on trend for boys at the moment, and delicate florals & pastel hues have made a comeback for girls. If you already have children, clothes emblazoned with 'little brother/sister' are a great way to tell them!
Want to announce your pregnancy before finding out the gender, or even announce the birth without telling many people you're even expecting (lots of people keep their pregnancies off Facebook)? This 'Plot Twist' vest is a tongue in cheek way to announce to the world!

Find the Little Bro romper here*.
Find the Little Sister romper here*.
Find the Plot Twist vest here*.
---
Cool Gender Reveal Cake Ideas & Toppers
Finally… the cake! A party isn't complete without a cake, is it? You can use the cake as a general decorative & edible aspect of the reveal, and you could even incorporate it into the reveal itself with dyed sponge (like we mentioned above)! If you want to take it a bit further, you could even fill the cake with coloured sweets and create a 'surprise on the inside' cake, like this Betty Crocker recipe…

We love these gender reveal cake toppers; which one is your favourite? I particularly adore the 'How We Wonder What You Are' topper, which would be perfect for a gender reveal without the pink & blue colour scheme.
Find the 'Girl Or Boy' topper here*.
---
And there we have it… our guide to help you throw an amazing gender reveal bash and make magical memories with people you love. We hope that you have a marvellous time, and we're so excited for you expectant mummies & daddies.
Love from Katie & Team BBY! Xx